What is your most valuable singular commodity? For us, it's the sense of self. Knowing what makes us who we are. This ranges from our family and friends, our favorite colors, music, foods, and of course fragrances. A fragrance is a very personal thing. Not everyone will like the same scents, plus our body chemistry adds to how the final notes of a fragrance are received. We change our fragrance with our moods, and sometimes the season, or not at all. Do you do this as well? As we stated, a fragrance is a very personal thing, and we are set in our likes. So when we find a new fragrance that blows us over, we get excited. We were recently introduced to the stunningly modern range of fragrances from Commodity, a unisex and cruelty-free collection of fine, body and home fragrances.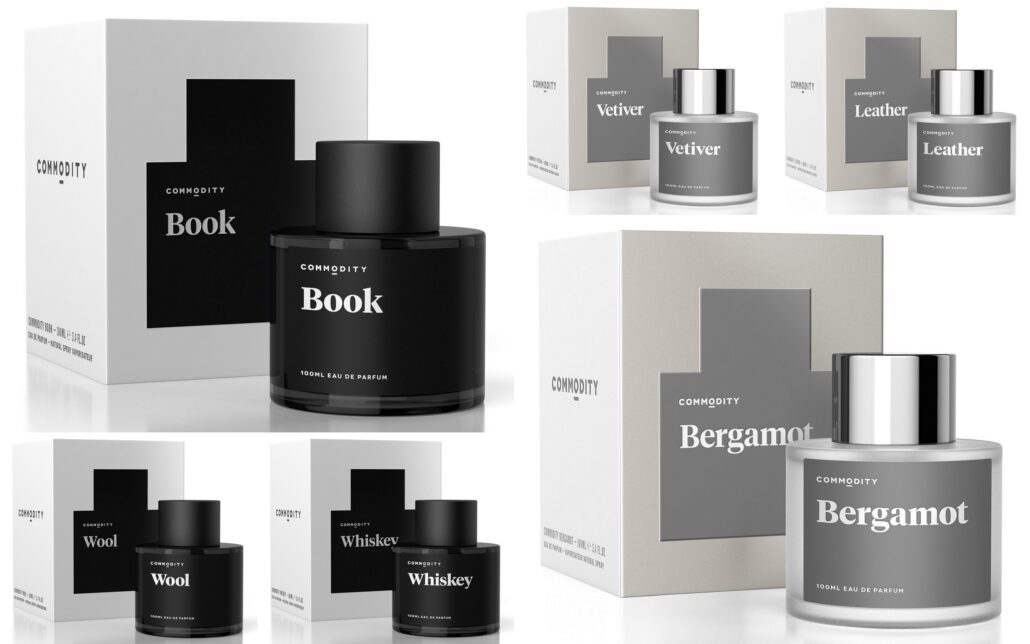 The unisex Commodity fine fragrance range is available in three collections, the Platinum Collection – a collection boasting rich, indulgent, and luxurious fragrances boasting such scents: Tonka, Vetiver, Leather, Orris, and Bergamot; the dark, complex, and intense Black Collection, featuring Book, Gin, Moss, Whiskey, and Wool; and finally the White Collection – a collection of bright, fresh, and uplifting scents like Gold, Magnolia, Mimosa, Rain, and Tea.
Platinum Collection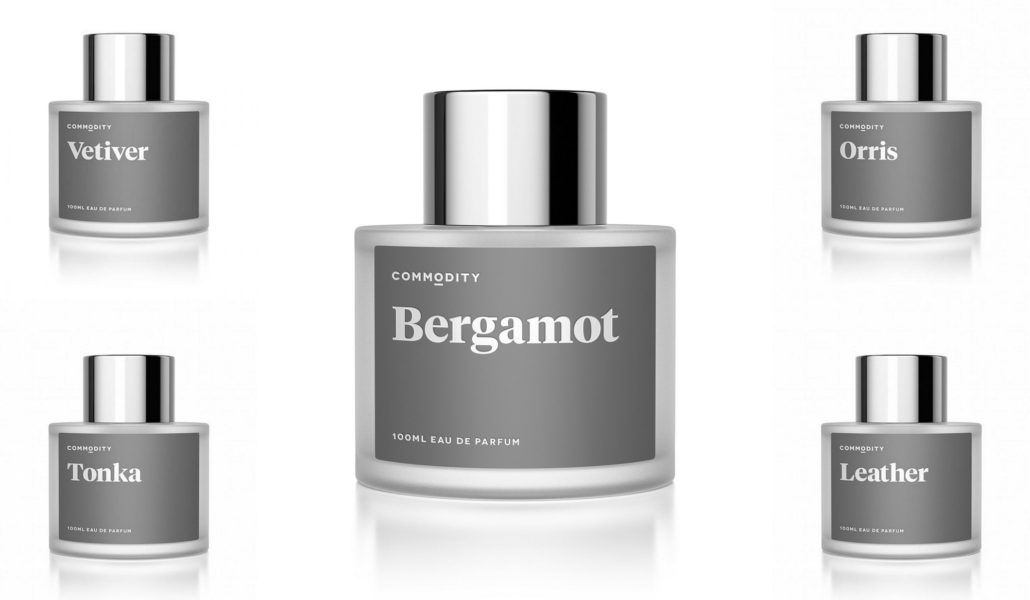 Vetiver – Top Notes: Apple, Petalia®, Blackberry. Middle Notes: Sampaguita, Jasmin Vintage Oil. Base Notes: Haitian Vetiver Oil, Cedarwood Oil, Indonesian Patchouli Oil, Australian Sandalwood Oil
Tonka – Top Notes: Almond Oil, Indian Davana Oil, Cardamom oil. Middle Notes: Lotus, Magnolia Oil. Base Notes: Venezuelan Roasted Tonka Absolute, Peru Balsam Absolute, Australian Sandalwood Oil, Laos Benzoin Resinoid.
Bergamot – Top Notes: Italian Bergamot, Brazilian Green Mandarin Oil, Clementine Oil. Middle Notes: Jasmin Sambac Absolute, Moroccan Spearmint Oil, Egyptian Geranium Oil. Base Notes: Patchouli Oil, Vetiver Oil, Blonde Musks, Violet Leaves.
Orris – Top Notes: Carrot Seed Orpur, Pink Peppercorn, Italian Bergamot, Coriander Seed. Middle Notes: White Lily of the Valley, Tea Blossom, Patchouli Oil, Moroccan Cedarwood. Base Notes: Italian Orris, Vetiver Oil, Vanilla Madagascar Orpur.
Leather – Top Notes: Black Leather, Oregano Essence, Juniper Wood Essence. Middle Notes: Cacao Bean Absolute, Myrrh Resinoid, Cade Essence, Akigalawood®. Base Notes: Styrax Resinoid, Cedarwood Essence, Haitian Vetiver Essence, Cistus Labdanum Essence from Concrete.
Black Collection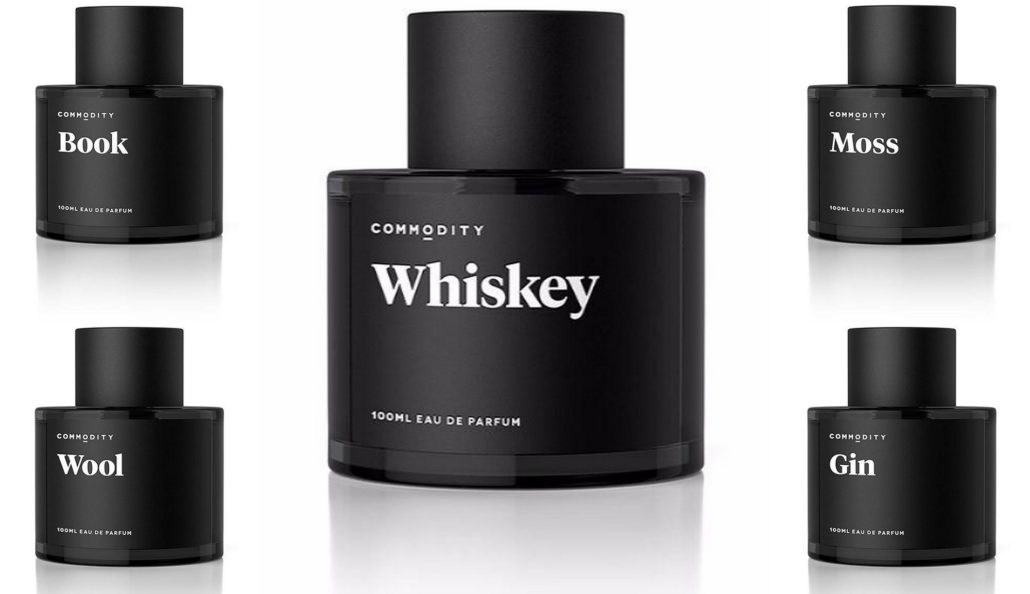 Book

– Top Notes: Virginian Cedarwood, Bois de Rose, Eucalyptus, Bergamot. Middle Notes: Alaskan Cypress, Amyris, Amber. Base Notes: Musk, Sandalwood, Velvet.

Wool

– Top Notes: Mandarin, Grapefruit, Apple. Middle Notes: Basil, Fresh Ozone, Cedarwood, Lavandin, Armoise. Base Notes: Amber, Haitian Vetiver, Gray Musk, Bourbon Vanilla.

Whiskey

– Top Notes: Jammy Plums, Slackcurrent, Violet. Middle Notes: Davana, Patchouli, Saffron, Lavender. Base Notes: Vanilla, Vetiver, Cedarwood, Ambergris, American Oak, Mahogany.
Moss – Top Notes: Grapefruit. Elemi, Bergamot. Petitgrain, Ozone. Middle Notes: Eucalyptus, Orange Blossom. Base Notes: Cashmere Woods. Cedarwood. Musk, Amber. Oakmoss.
Gin – Top Notes: Juniper Berry, Grapefruit Juice, lime. Middle Notes: Ginger leaf, Freesia, labdanum. Base Notes: Patchouli, Smokey Oak, Musk.
White Collection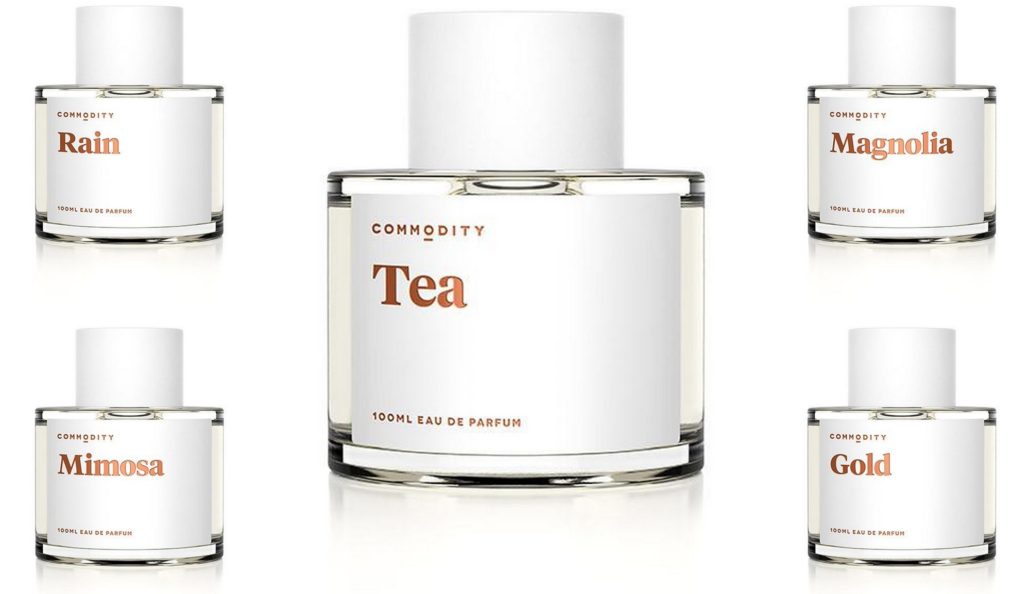 Rain

– Top Notes: Dewy Green Accord, Bergamot, lemon Verbena, Rain. Middle Notes: Jasmine, Freesia, Lotus Blossom. Base Notes: White Amber, Water Musk, Sheer Woods.

Mimosa

– Top Notes: Lemon, Bergamot, Blood Orange, Mandarin. Middle Notes: Orange Blossom, Black Pepper, Jasmin Sambac. Base Notes: Orris, Musk, Blond Wood.

Tea

– Top Notes: Cassis Fruit, Honey, Mandann, Egyptian Basil. Middle Notes: Oolong Tea, Damascus Rose, Tonka. Base Notes: Hints of Tobacco, Indian Sandalwood, White Patchouli, Cashmere Musk.

Magnolia

– Top Notes: Waterlily, Dewy Greens, Grapefruit. Eucalyptus. Middle Notes: Geranium, Magnolia, Ylang-ylang, Violet, Rose. Base Notes: Amber, Oakmoss, Musk, Sandalwood, Vanilla Extract.

Gold

– Top Notes: Bergamot, Juniper Berries, Camphor. Middle Notes: Amber, Vetiver, Benzoin. Base Notes: Oakmoss, Sandalwood, Vanilla, Creamy Musk.
We knew exactly which of the Commodity Eau de Parfums we'd love just from the notes. We love intense fragrances, which is why we were drawn to the Commodity Black Collection. The warm and spicy scent of Commodity Wool Eau de Parfum immediately drew us in. Created by perfumer Donna Ramanauskus, we immediately smelled the fresh citrusy top notes, which dried down beautifully into the warm and cozy amber and bourbon vanilla notes. We wore this wonderful fragrance for two weeks to numerous compliments. We're excited to try the Commodity Bergamot Eau de Parfum next. It too promises the energizing freshness of citrus.
Commodity's unisex fragrances are available in 100ml Eau de Parfums, and 10ml Eau de Parfum. The 100ml bottles from the Platinum Collection retail for $135.00 each, the 10ml for $30.00. The 100ml from the Black, and White Collections retail for $105.00 each, with the 10ml at $26.00. All of these fine fragrances can be found on www.Commodity.co.uk, and at Sephora locations worldwide.