With breakfast and now lunch being eaten on the go, it's become almost impossible to eat a well-balanced meal or even get your daily full servings of vegetables. We have become a nation of nutrient deficient individuals, but there is something you and your family can do to change that. Lots of kids don't eat their vegetables, but then so do many adults. To keep our bodies strong and healthy, we need to a nutrient-rich diet. We have a delicious way for you to enjoy half-serving of whole vegetables that you will absolutely enjoy, Sneakz Organic milkshakes and vegan protein powders. We promise you these veggie-based milkshakes are definitely delicious.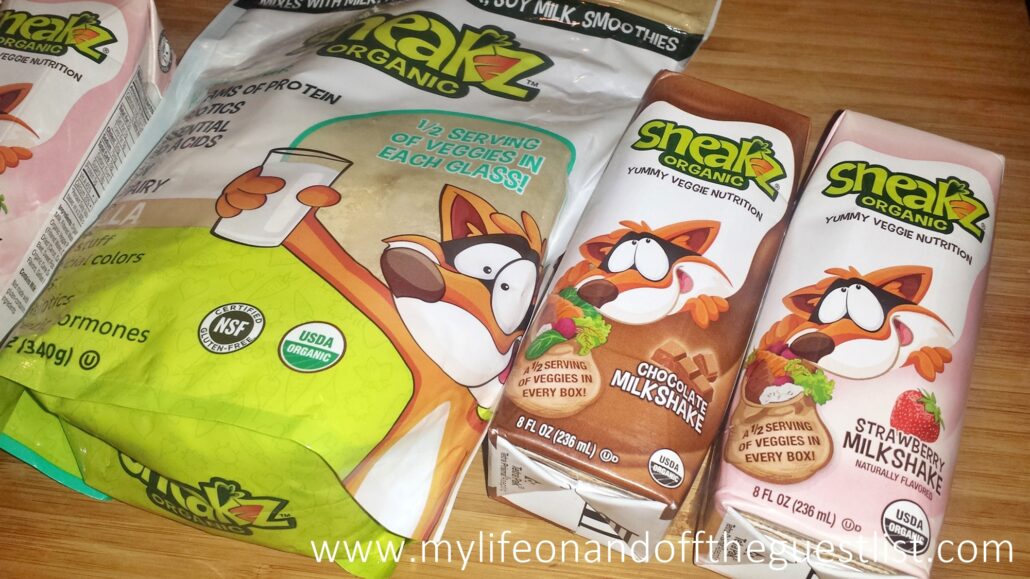 With a simple blend of whole organic foods, including sweet potatoes, carrots, cauliflower, spinach, and beets, Sneakz Organic combines great taste with positive nutrition to help you and your family eat better and enjoy your vegetables. Sneakz Organic milkshakes and vegan protein powders also have less sugar than sodas and many juice drinks.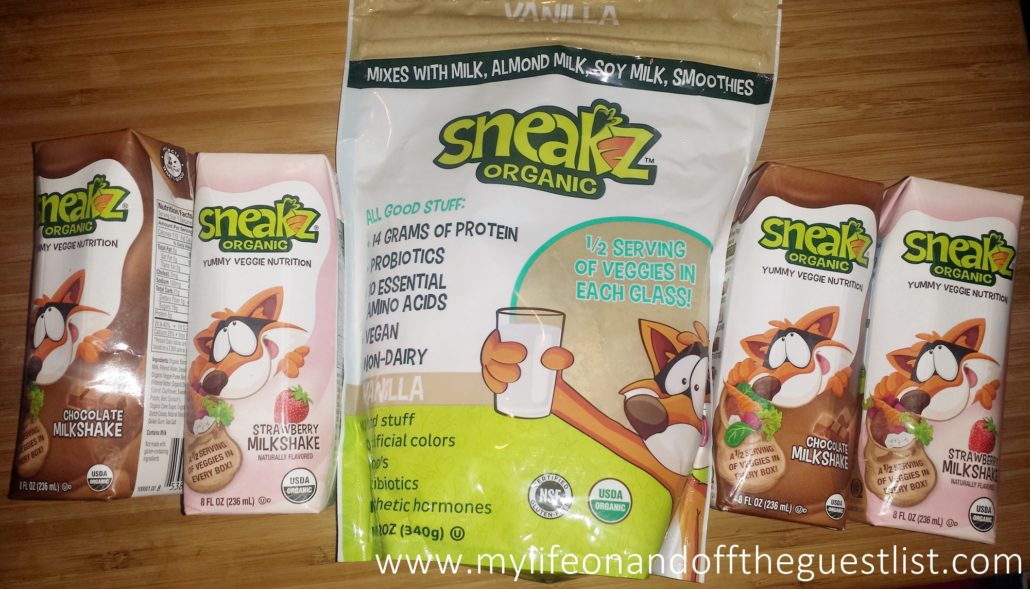 Sneakz Organic comes available in a ready-to-drink milkshake in chocolate, strawberry, and vanilla flavors and the newly launched Vegan Protein Powders in the same flavors. The organic, vegan protein mixes boast a veggie blend of pea protein, carrots, cauliflower, beets, sweet potato, and spinach; it also contains organic cane sugar, organic flavors, organic alkalized cocoa, Bacillus Coagulans GBI-30 6086, and sea salt. It provides 14 grams of protein, probiotics, 10 essential amino acids and 1/2 serving of daily vegetables, and at least 500 million CFUs of probiotics per scoop. Sneakz contains no GMOs, antibiotics or synthetic hormones, and no artificial flavors, colors or sweeteners. It does not contain gluten ingredients and is free from carrageenan.
There are also more ways to enjoy Sneakz than just drinking it. You can feast on some very delicious recipes, including Heart Healthy Oatmeal Pancakes, Apricot Energy Bites, Loaded Vegan Pizza, Cheesy Potato Gratin, or 7 Layer Rainbow Smoothie Pops.
Could your daily vegetable intake use a delicious overhaul? Try the veggie-packed Sneakz Organic milkshakes and vegan protein powders today.