The warm weather days are becoming more frequent which means the summer season is almost upon us. Here to add some sweetness and spiciness to the warmer seasons is the latest launch from Smirnoff, the Smirnoff Spicy Tamarind Vodka. What better time than Cinco de Mayo to launch this festive vodka flavor. Smirnoff invited us to celebrate the launch and try out a few of their delicious cocktails and food pairings made with the Spicy Tamarind Vodka.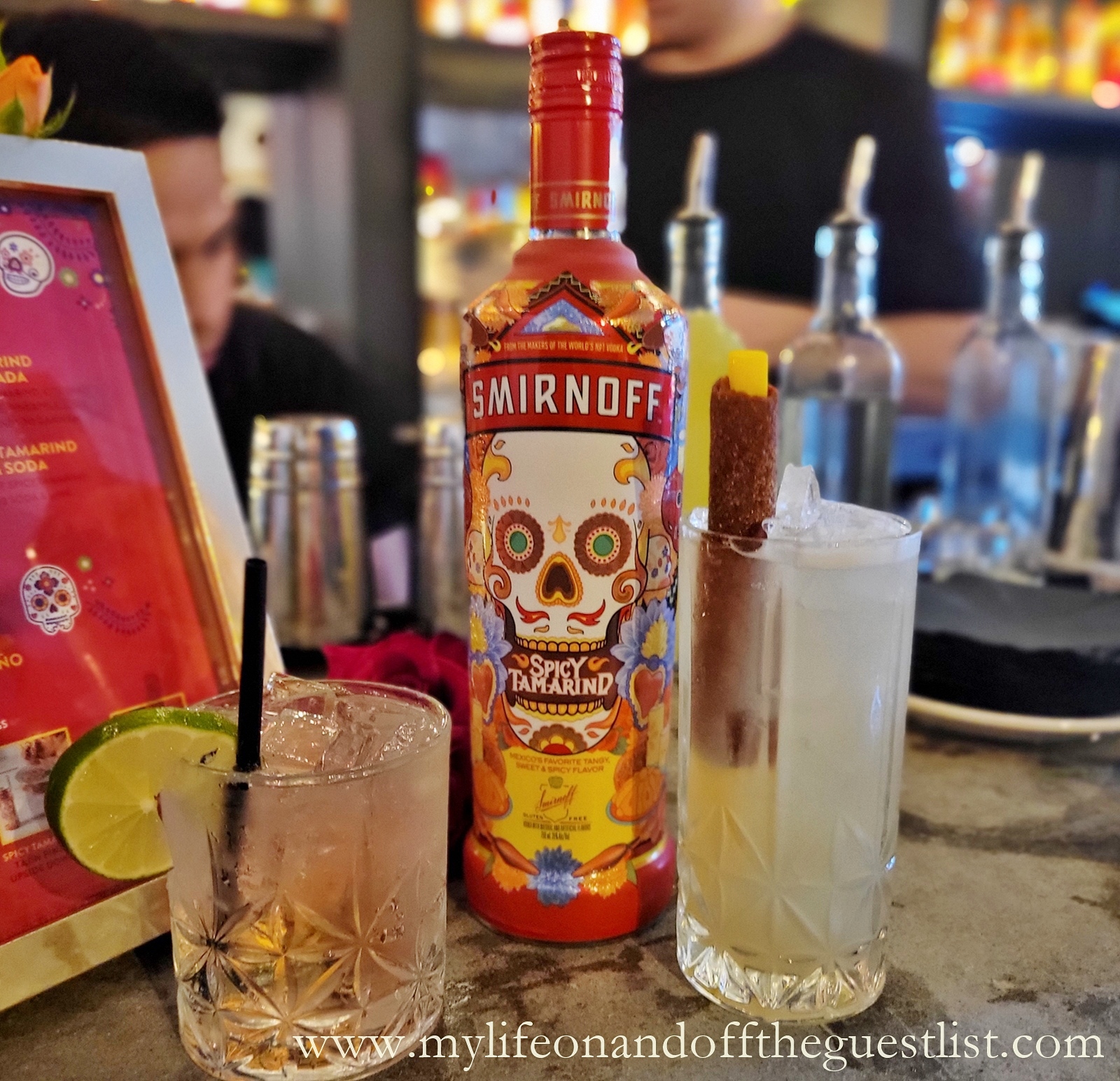 Join us in welcoming the newest flavor to the Smirnoff family. The Smirnoff Spicy Tamarind is a bold combination of tamarind with notes of lime and finished with spicy notes from a mix of chilies. Tamarind is a legume-shaped fruit that tastes sour and sweet with a hint of tartness for those not familiar. Like all Smirnoff vodkas, this vodka specialty spirit is triple distilled and ten times filtered for clarity and smoothness.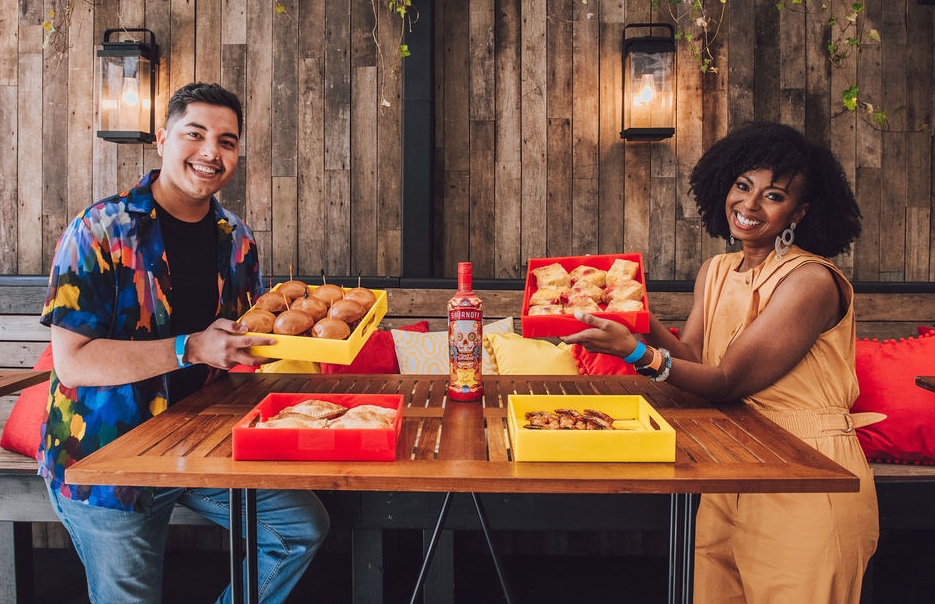 Smirnoff hosted an intimate happy hour hosted by two culinary experts, food blogger and cookbook author, Esteban Castillo, and pastry and dessert chef, Jocelyn Delk Adams, to launch and celebrate sweet and spicy food pairings from the Smirnoff Spicy Tamarind lineup. Inspired by the flavors found in the Smirnoff Spicy Tamarind portfolio, both chefs created two recipes that offer a delicious fusion of spicy and sweet.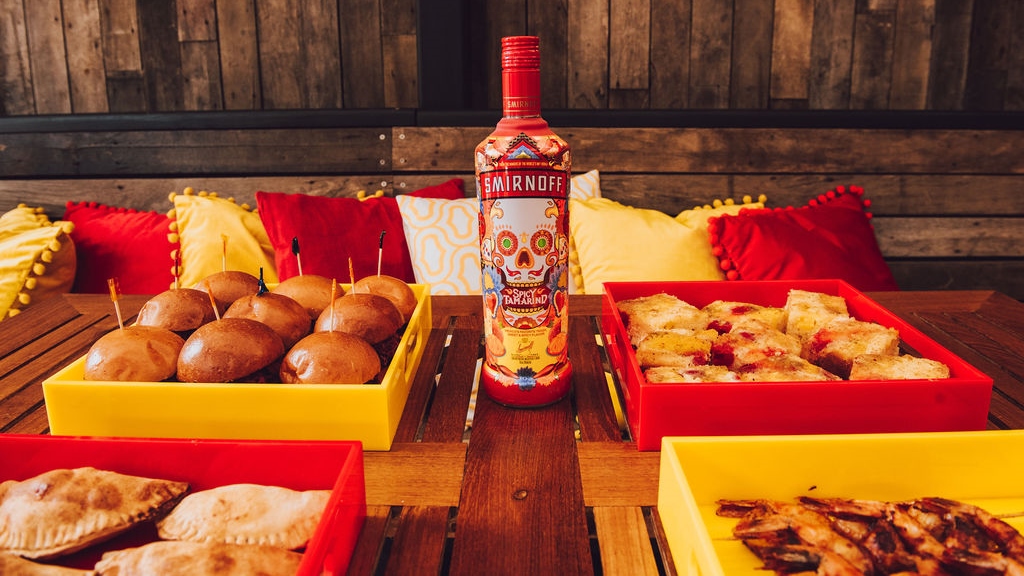 Esteban Castillo sated our savory palate with absolutely delicious Tri-Tip Sliders and Spicy Tamarind Shrimp Skewers, while Jocelyn Delk Adams gifted our sweet tooth with Guava Empanadas and Tajin Pineapple Upside-Down Cake. The Smirnoff Spicy Tamarind Vodka cocktails paired with the delicious culinary offerings included the Spicy Tama-rita, Tamarind Colada, The Real Macoy Chamoy Shot, and Spicy Tamarind & Soda.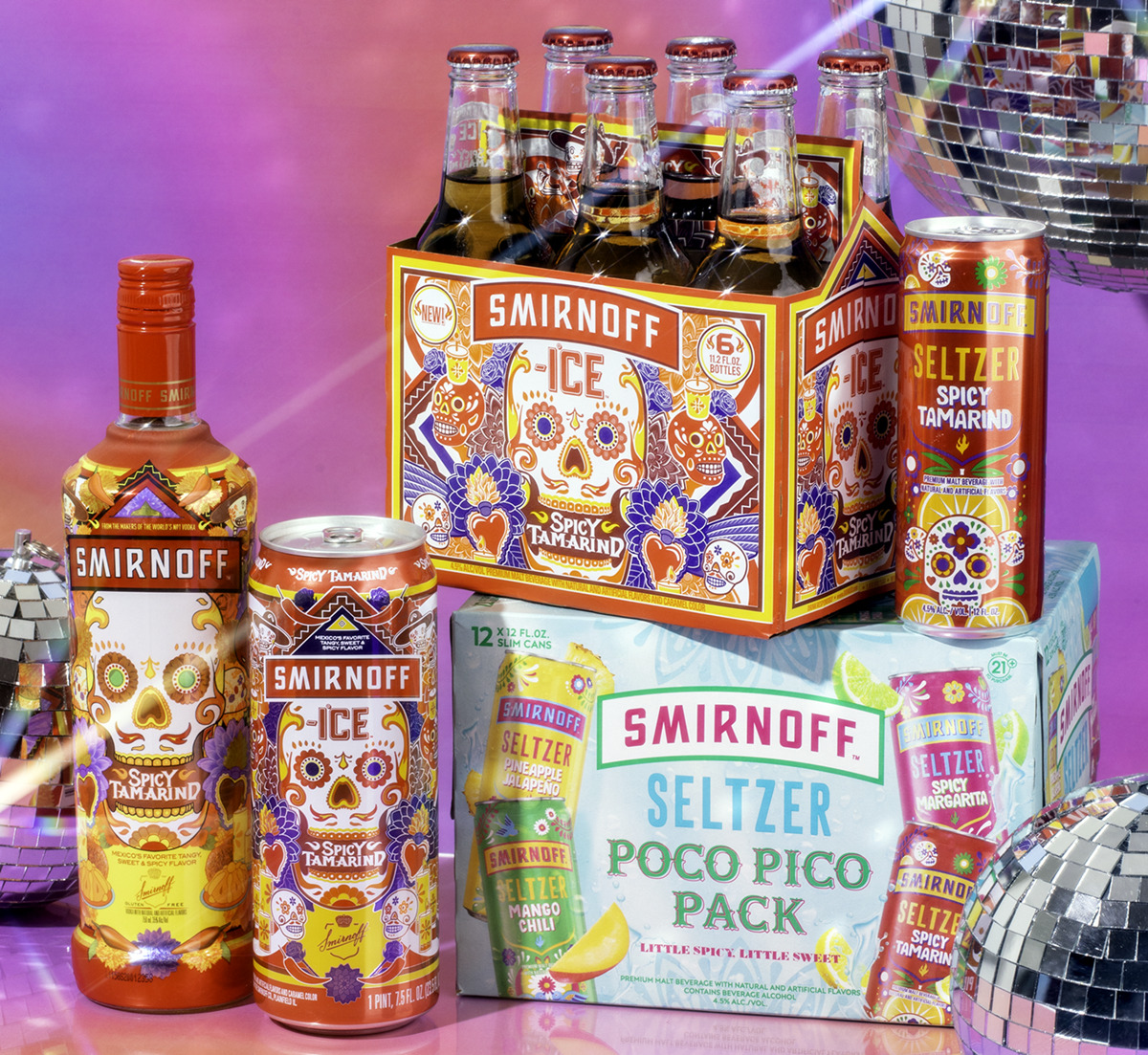 The Spicy Tamarind is not only available in a flavored spirit, it is also available as premium malt beverages Smirnoff Ice, and a Hard Seltzer. Making its big debut to the brand's line-up in a convenient ready-to-drink format, the Smirnoff Ice Poco Pico Variety Pack hit shelves on Cinco de Mayo. Following the release of the Smirnoff Seltzer Poco Pico Variety Pack, the Smirnoff Ice pack features the same four bold flavors at 4.5% ABV – Spicy Tamarind, Mango Chili, Pineapple Jalapeño, Spicy Margarita. It is available for a suggested retail price of $15.99 per 12-pack.
Housed in a bottle that glows under blacklight, the Spicy Tamarind is perfect as a chilled shot or as an ingredient in some sweet and spicy cocktails. To find out more about the Smirnoff Spicy Tamarind offerings, visit www.smirnoff.com.