Although it's generally known as a summer wine, we strongly believe the versatile rosé wine can be enjoyed beyond the warm season. Rosé wines can be dry, semi-sweet, savory and meaty, and fruity and floral. These diverse styles and tastes make this wine free of boundaries and perfect for year' round enjoyment. One especially delicious rosé breaking the rules is Notorious Pink Grenache, a lovely rosé that seems like a typical dry, summer wine, but is so much more.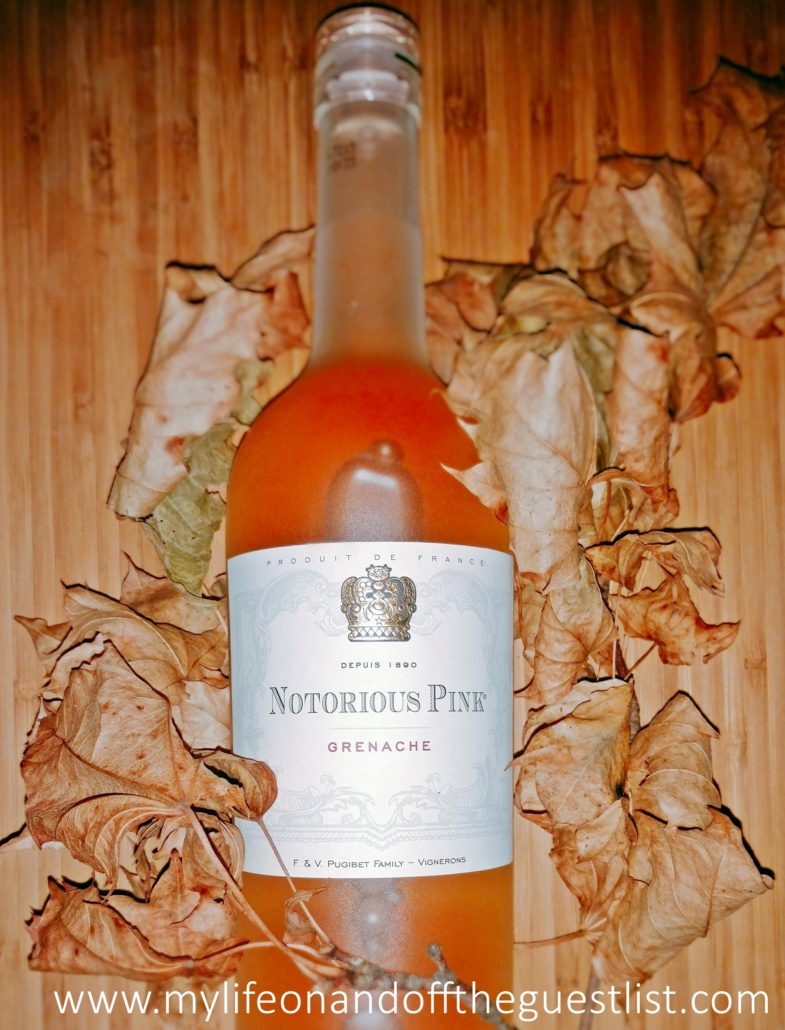 Notorious Pink is a special blush cuvée made from 100% Grenache, the leading grape varietal at Domaine la Colombette in the South of France, where grapes from the oldest vines are bled, while those from younger vines are pressed. After settling, the musts are fermented at low temperatures (14-18c). It is said that the best rosés are very dry and that they should bear traditional French names, but the Notorious Pink Grenache proves otherwise. It is not as dry as most French rosés, which makes it fabulously tasteful enjoyed with or without food.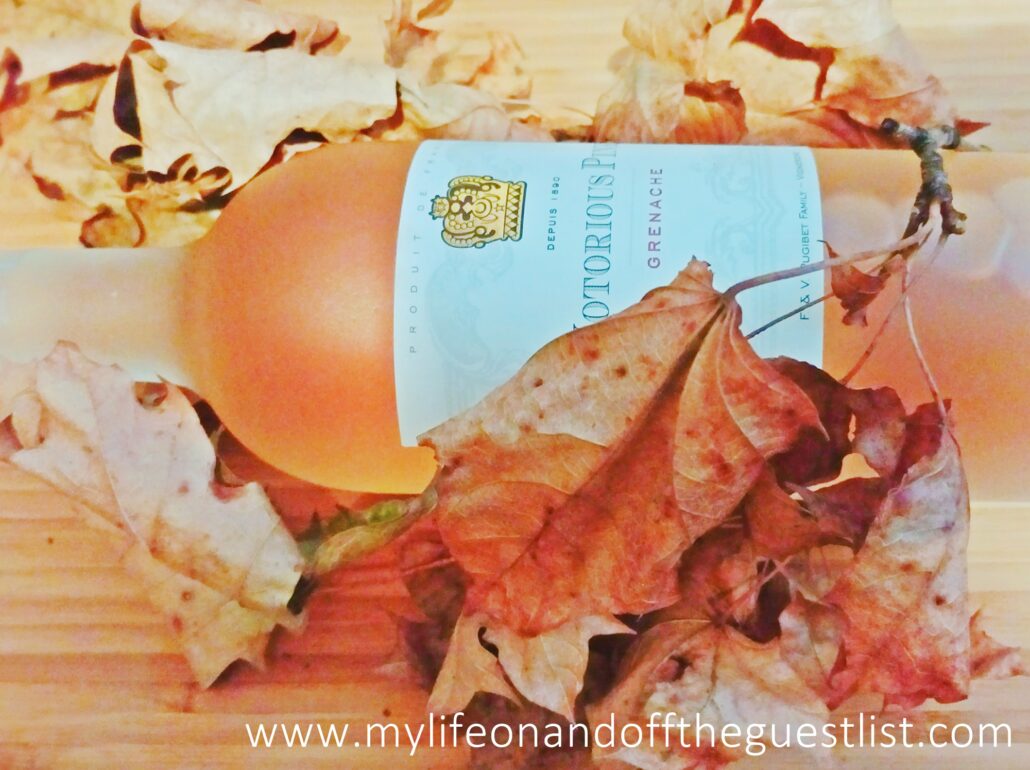 Notorious Pink uses mature berries to balance the flavors of the ripe berries that give it a wonderful acidity and soft minerality. The Notorious Pink Grenache is pale pink in color and exudes floral orange blossom aromas. The Notorious Pink Grenache tasting notes are as follows:
Aroma: Ripe Peaches, Plums, Lavender, Pear, Orange, Honey, Floral, Herbal
Palate: Melons, Raspberries, Sweet Cherry, Pear, Peach, Crisp, Good Acidity, Well Balanced
Finish: Stewed Apples, Hint of Spice, Good minerality, Gentle and Length Finish
We know you're wondering, "why should you drink Notorious Pink rosé in the fall?" For the following very simple reasons: this slightly provocative wine pairs with everything – from fish to soups, to BBQ. It's quite divine all on its own, so please enjoy a glass or two with nothing else, it's wonderfully elegant (it's taste and label), sometimes red wine is much too heavy to enjoy, it brings out the fruit notes in your favorite sweet fall treats, and it makes a wonderful cocktail (hello Wine Spritzers). You will also start to see more and more rosé being highlighted at restaurants and bars as a year' round wine option, so why not be ahead of the trend.
Notorious Pink has won Double Gold Medal Top Fifty Rosé 2015, five Gold Medals and two "Judges' favorite," in addition to a myriad of silver and bronze medals in regional competitions, as well as in Paris. You can't go wrong with an award-winning wine!
Notorious Pink Grenache is available at www.wine.com and www.drizly.com. You can also use their store locator to find Notorious Pink at a store near you