While channel surfing last weekend, we happened upon the masked party scene of the Fifty Shades Darker movie, which of course brought to mind movies where masked balls or parties played an important part of the story. Most movies with masquerade masks, like Eyes Wide Shut, Phantom of the Opera, Casanova, et al, ooze sensuality. We're talking about both the scene and the wearer. There's just something about the mystery and illusion of what's hidden behind the mask that adds to the allure of these ornately decorated accessories. With Valentine's Day nearly upon us, why not bring some of that sensual mystery into your Valentine's Day celebrations with one of the many beautiful selections of masquerade masks from Vivo Masks. Today we're featuring three of our favorites, and the best part, they're all a budget-friendly $29.00 – $39.00.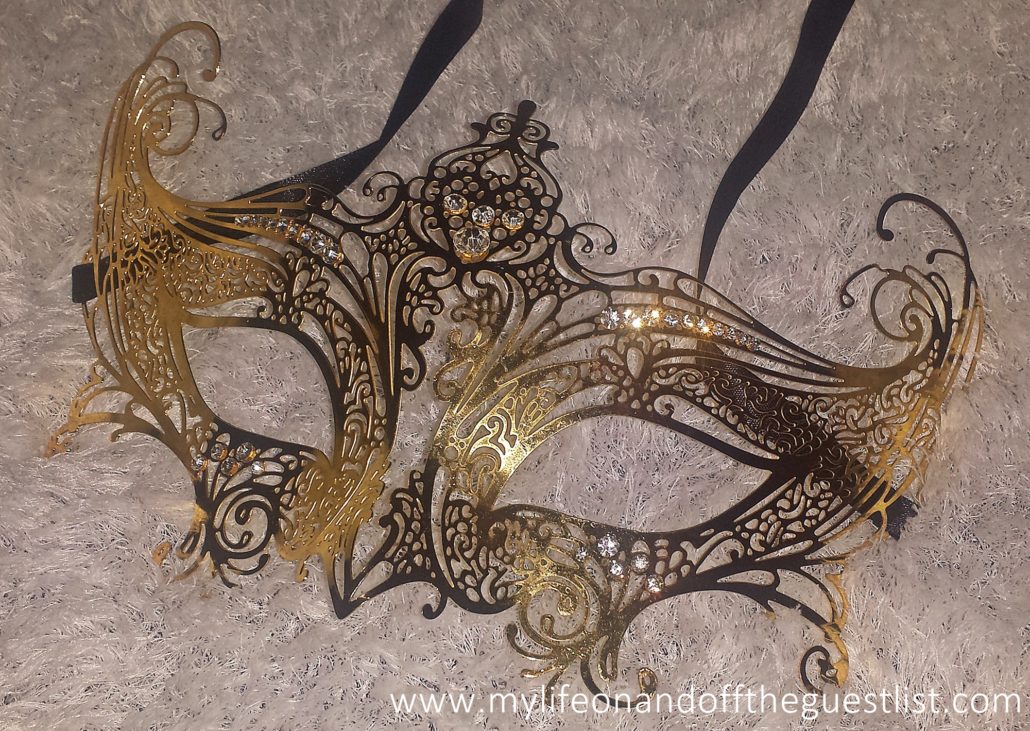 The above Vivo mask, the Catwoman Completa Gold mask, a beautifully crafted mask that is both daring and refined. It boasts a gold-plated and bejeweled body (it's also available in black, blue/black, and red/black). The mask is crafted with delicate flowing swirls that form an edgy outline that comes attached with ribbons to secure it comfortably around your face.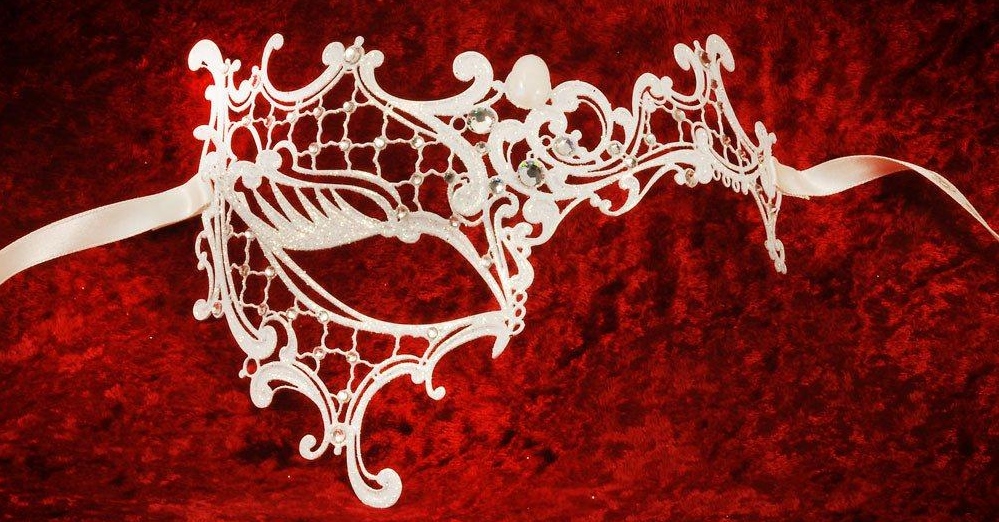 If you're looking to stick to the traditional Valentine's Day colors of red and white, Vivo Masks has the perfect option for you. White and bejeweled, the beautifully ornate and airy Occhialino mask is perfect for those wanting to reveal their true selves while hiding some secrets. Covering the right side of the eye area, this mask features a lattice pattern, swooping swirls, and numerous crystals. For those who are not doing red and white, the Occhialino mask is also available in black, gold, and silver. The ideal piece for grown-up girls wanting to feel part of a fairytale.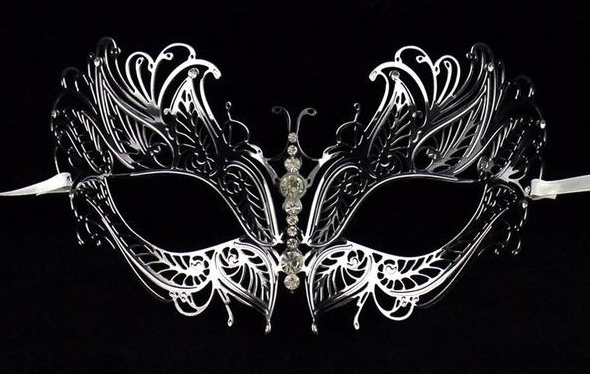 The fantasy continues with Vivo Masks that are reminiscent of a butterfly about to take flight, like the stunning silver Phoenix Metallo mask featured above. This striking silver mask (also available in gold) is a beautiful starter accessory for a masquerade collection. It is versatile thanks to its silver hue, and beautifully feminine with its butterfly motif. It's a compact piece that works well for a multitude of occasions and dresses.
Vivo Masks range in price from $29.00 to well over $1,000 (their most decadent and opulent mask retails for a whopping $249,000.00). Both lower, and high-end priced masks are all authentic and handmade in Italy. Whether you're dressing up for a seductive Valentine's Day, a masquerade ball or even prom, the intricate masks from Vivo Masks are all you need.
Could one of these masquerade spice up your V-Day celebrations?