Are you a beauty product junkie like we are? Do you find your beauty closet has turned into a "beauty room?" Well, ladies, you've come to the right place for more must-have beauty products. Say hello to what is definitely going to be your new favorite makeup removing cloths, the Biossance Squalane + Antioxidant Cleansing Cloths. This one-step wonder beauty product nourishes your skin and melts away even the most stubborn long wear makeup. These alcohol-free, biodegradable individually packaged cloth conditions lashes and brows so they look and feel healthier and softer.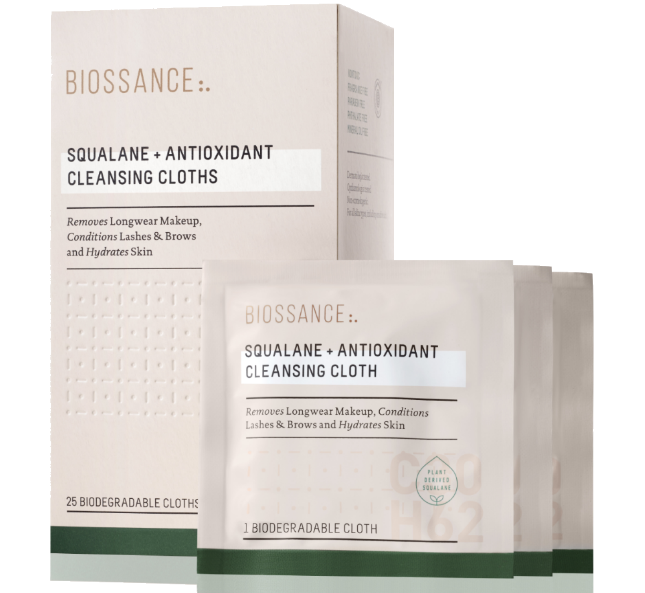 The Biossance Squalane + Antioxidant Cleansing Cloths effectively cleanses the skin and gently removes makeup, provides powerful antioxidant protection, and leaves skin smooth and soft thanks to its key ingredients, 100% plant-derived Squalane, Hemisqualane, and an antioxidant blend. Biossance allows you to be a skin-saver by removing everything from waterproof mascara to 12-hour wear lips, all while moisturizing skin and conditioning the lashes and brows. Because second worst to an unwashed face is a freshly washed, dry and tight one.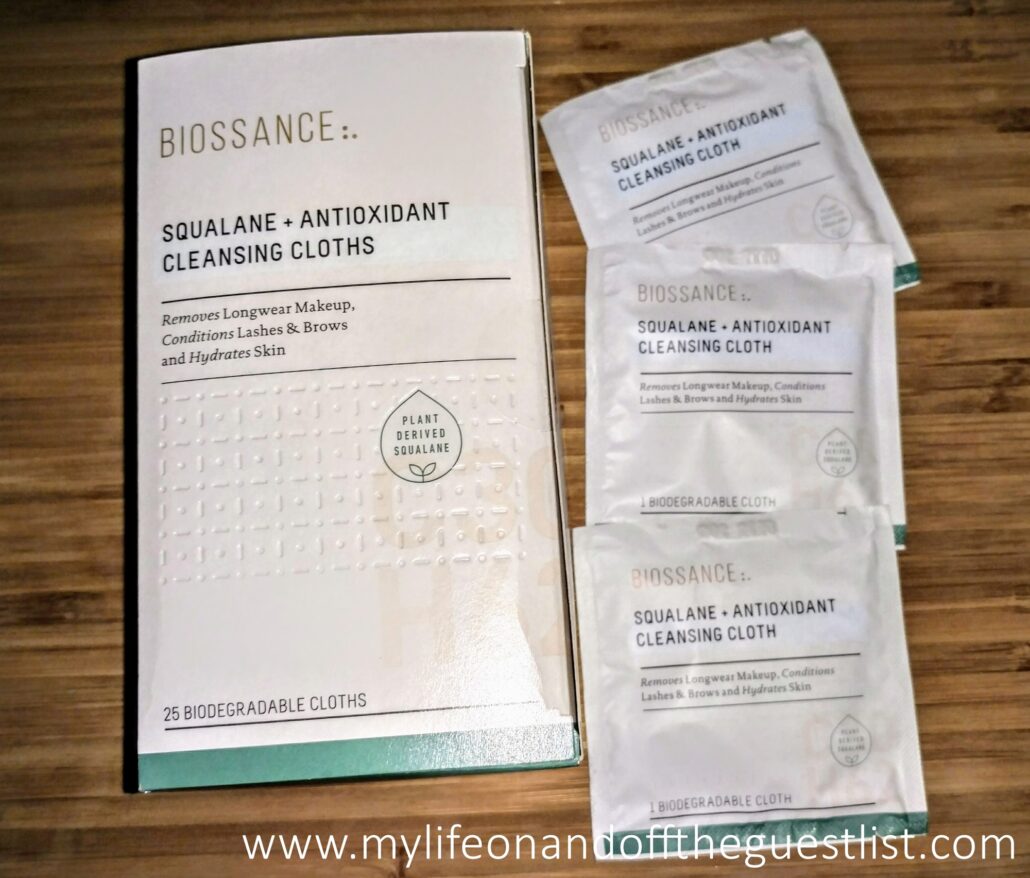 What exactly is Squalane? Squalane is a mega-moisturizing molecule that instantly hydrates while locking in essential moisture. Our body produces its own version of Squalane, but unfortunately, it decreases over time. The Biossance Squalane helps return some of that lost molecule to our skin with their 100% plant-derived squalane, sustainably from sugarcane.  The cleansing cloths are a quick and effective cleansing option, no matter where you are.
Celebrity makeup artist and green-beauty expert Katey Denno praises these individually packaged cleansing cloths for "moisturizing while removing impurities, is a must and a pleasure. The act of beginning your moisturization WHILE cleansing is brilliant!"
Twenty-five individually wrapped Biossance Squalane + Antioxidant Cleansing Cloths come in a box for only $18.00. Why not join the #moisturerevolution and commit to never going to sleep without a clean face.