The ball has dropped and the fireworks have long fizzled out, but don't let the post-holiday blues sink in just yet. We're still getting into the swing of 2018 and the New Year celebration should continue all throughout January. To keep the party going and to invite more luck and sweetness into our lives, we looked to the French. Specifically, we went to the epitome of French culture and language in New York City, the French Institute Alliance Francaise or FIAF for short. On January 17, we headed to FIAF's Le Skyroom event space to enjoy some wine, cheese, bread, and cakes with a royal history, Galette des Rois, and Brioche des Rois.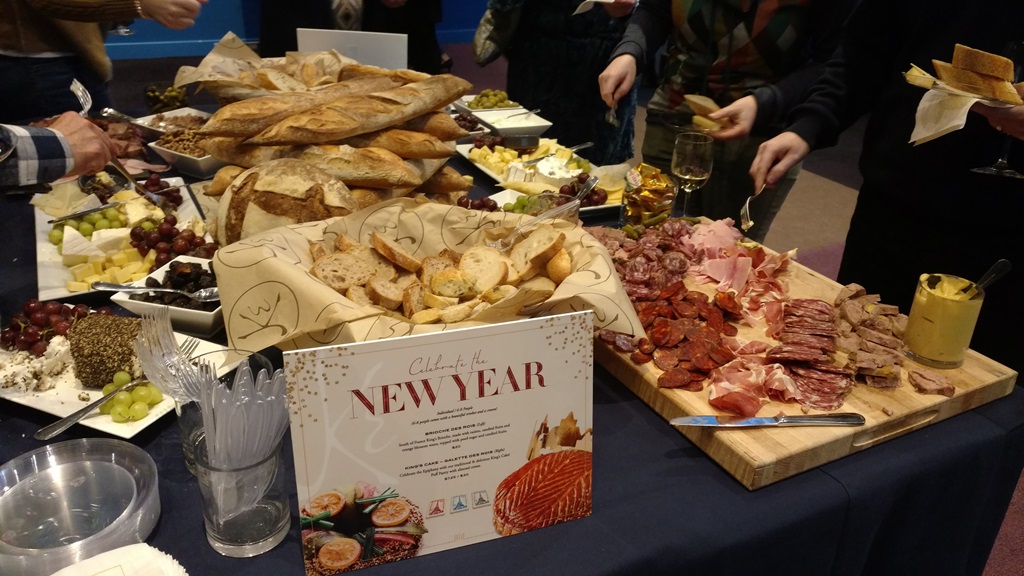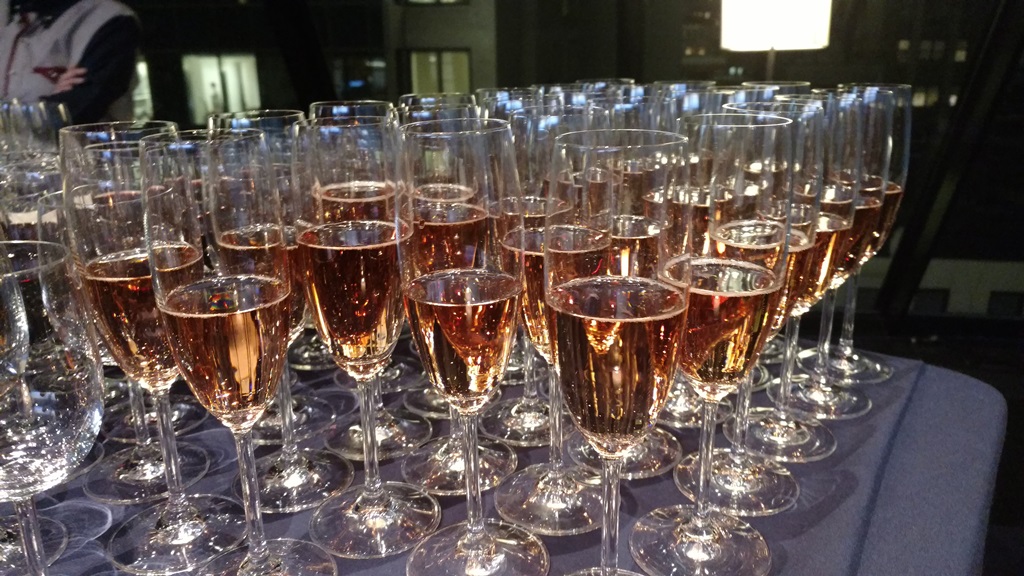 While the Galette des Rois or the "Kings' cake" is enjoyed in many parts of Europe, Canada, Latin America, and the United States, the focus was on the traditional French Galette des Rois. Dating back to the middle ages, the galette des Rois is served only in the month of January. It celebrates the Epiphany or the visit of the three kings to the Christ child.  It is a puff pastry confection with a frangipane filling. However, different variations exist depending on the region in France. The traditional galette is a light flaky golden brown pastry packed with a dense and palatable almond filling. We were fortunate enough to also taste a Brioche des Rois. The Brioche des Rois is more colorful than its cousin and can be found in the South of France. It's made with raisins, candied fruits, and orange blossom water topped with pearl sugar and more candied fruits.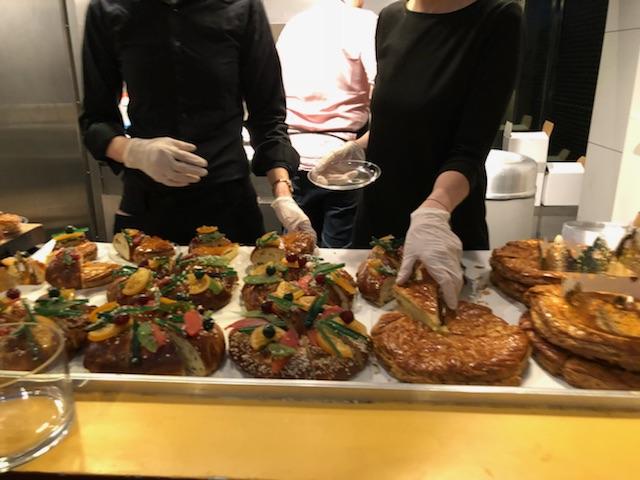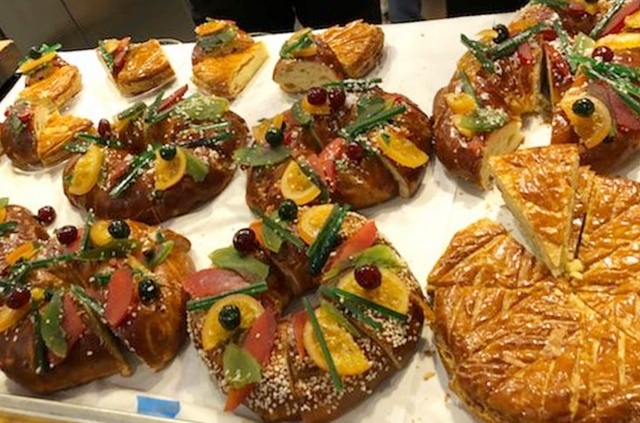 The lightness and fluffiness of the bread is balanced with the thick sweetness of the fruits. Best of all, baked into the dense filling and buried within the flaky layers of any galette is a fève or a porcelain charm. Whoever finds the fève inside their piece, gets crowned king or queen for a day. A box of Galette des Rois often comes with gold paper crowns for the lucky guy or gal who gets to rule over the party. Not only that, it's also said that whoever finds the fève will have good luck for the rest of the year. An important thing to note when serving galettes with fèves in them—be sure to warn your guests to eat slowly and look out for the charms to avoid choking and chipped teeth incidents.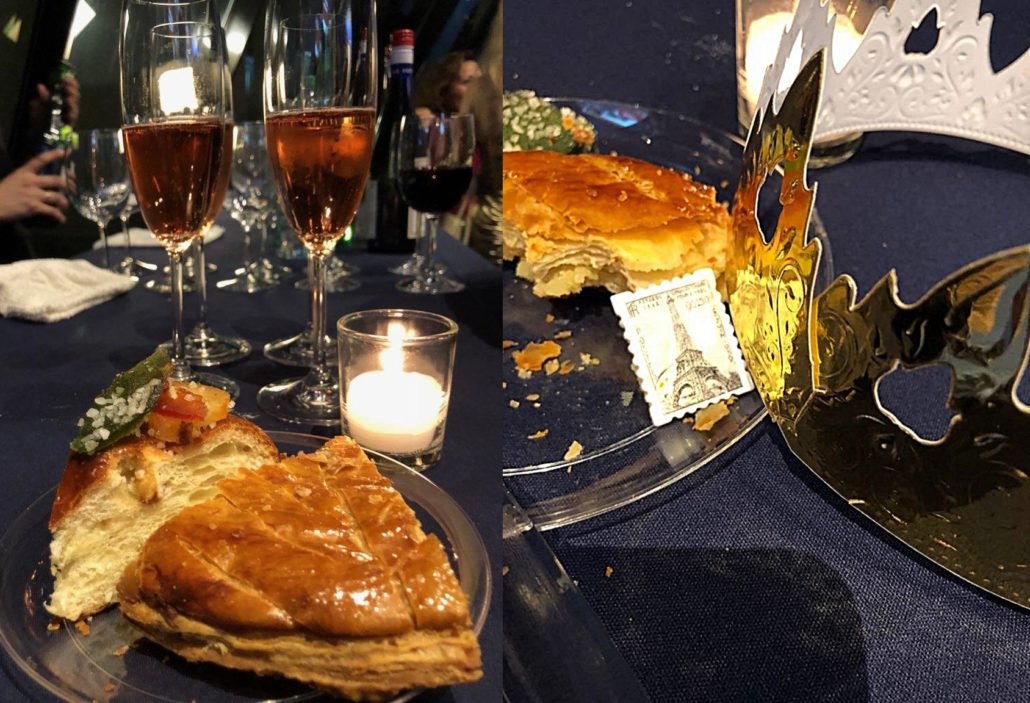 But hurry and get yourself this fun dessert before month's end! We recommend getting one from Maison Kayser, the bakery who generously supplied the savory spread and the galettes at FIAF. Don't forget to grab a bottle of wine from Gabriella Fine Wines, who also provided the perfect pairing to our feast. Bon Appétit!