By now, we're all aware of the vast benefits of Superfoods. They contain disease-fighting compounds and are either nutrient and/or antioxidant rich. You know what these superfoods can do for you internally, imagine what they can do for your skin! Elemis, the award-winning luxury skincare, and body care brand have just launched the NEW ELEMIS Superfood Skincare range, a collection of 100% vegan-friendly skin care products that will rescue your winter dry skin and return it to its healthy glow.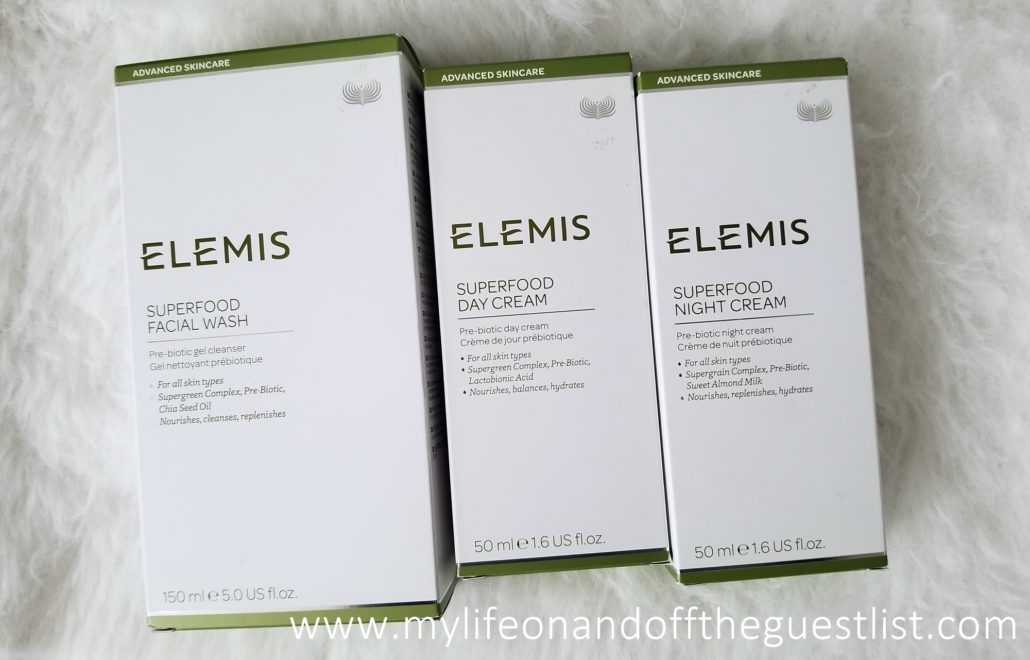 The new ELEMIS Superfood Skincare range features a trio of plant-based, nutrient-rich products that help to nourish and revitalize the appearance of your skin. They include the ELEMIS Superfood Facial Wash, ELEMIS Superfood Day Cream, and the ELEMIS Superfood Night Cream, joining the already bestselling and award-winning ELEMIS Superfood Facial Oil ($55.00). Just as superfoods help your body from the inside out, this trio feeds your complexion from the outside in with the pure power of concentrated superfoods, for optimal skin health.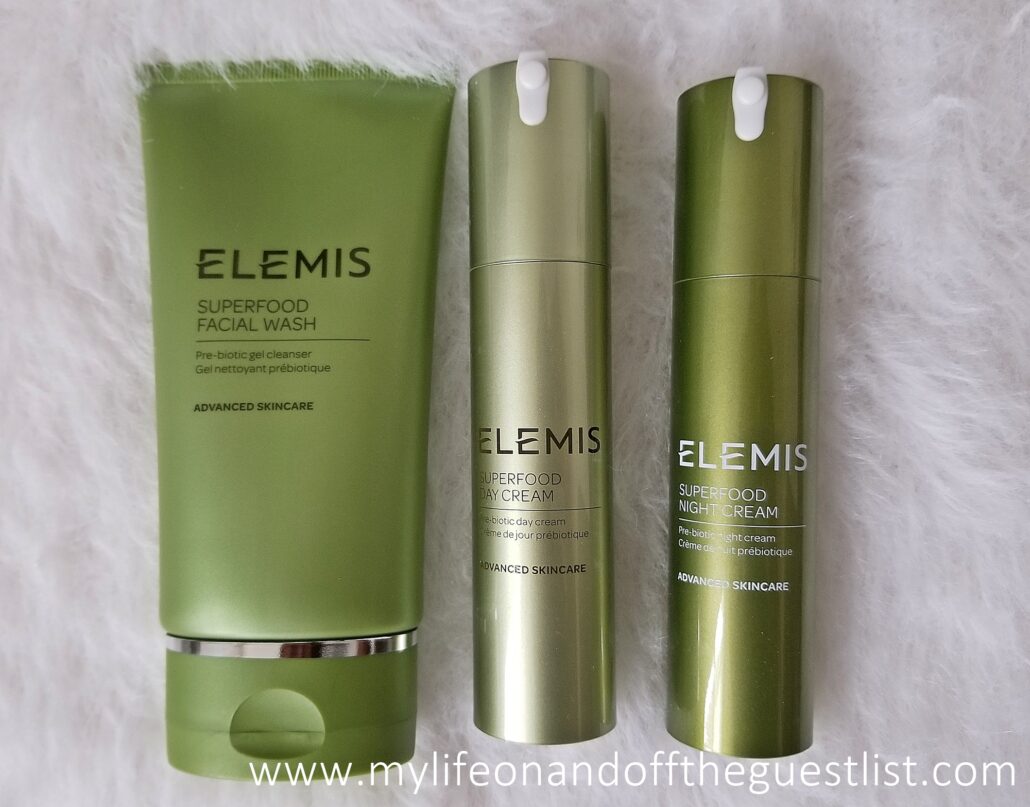 Essential to these power-packed formulas are Supergreen and Supergrain Complexes, rich in anti-oxidants, omega fatty acids, vitamins and minerals to feed the skin with nourishment.  The Superfood skincare range features a Pre-Biotic, designed to aid in supporting the good-for-you microflora on the skin's surface, helping to balance and maintain the skin's delicate ecosystem.
The Superfood Facial Wash ($25.00) is a refreshing gel cleanser with a nutrient-dense Supergreen Complex consisting of Wheatgrass, Kale, Nettle, and minerals that deeply cleanses, nourishes, and revitalizes your skin leaving you with a radiant and luminous complexion.
The Superfood Day Cream ($45.00) is a pre-biotic day cream that balances and moisturizes your skin with anti-oxidant and omega-rich Superfood lipids, Broccoli, Flax Seed and Daikon Radish, that leaves your skin plump and smooth, and Superfood anti-oxidants such as Ginger, Matcha Tea, and Goji Berry, to help protect the skin barrier.
The Superfood Night Cream ($55.00) is an omega-rich, pre-biotic night cream that hydrates, restores, and replenishes dry and depleted skin. It contains Superfood lipids such as Chia, Black seed, Rice Bran and Flaxseed oils that intensely hydrates while you sleep, so you wake up with plump, healthy-looking skin.
If you're ready to give your skin what it's craving, we advise you check out the ELEMIS Superfood Skincare Range, now available on www.ELEMIS.com.