Ladies, are you ready for the ultimate in sensory experiences? Are you ready to yield to an aromatic journey like no other? Then you are ready for the Coqui Coqui X Club Monaco Spring 2018 Collection. The Coqui Coqui Perfumeria offers an expansive range of unique, original scents in perfumes, candles, and diffusers. These captivating scents capture the natural tropical scents of the Yucatan Peninsula in southeastern Mexico. The powerful and varied assortment of the region's tropical flowers, woods, and spices, as well as its lush jungles, and ancient Mayan culture perfectly conveys the exotic and colorful lifestyle of this tropical escape.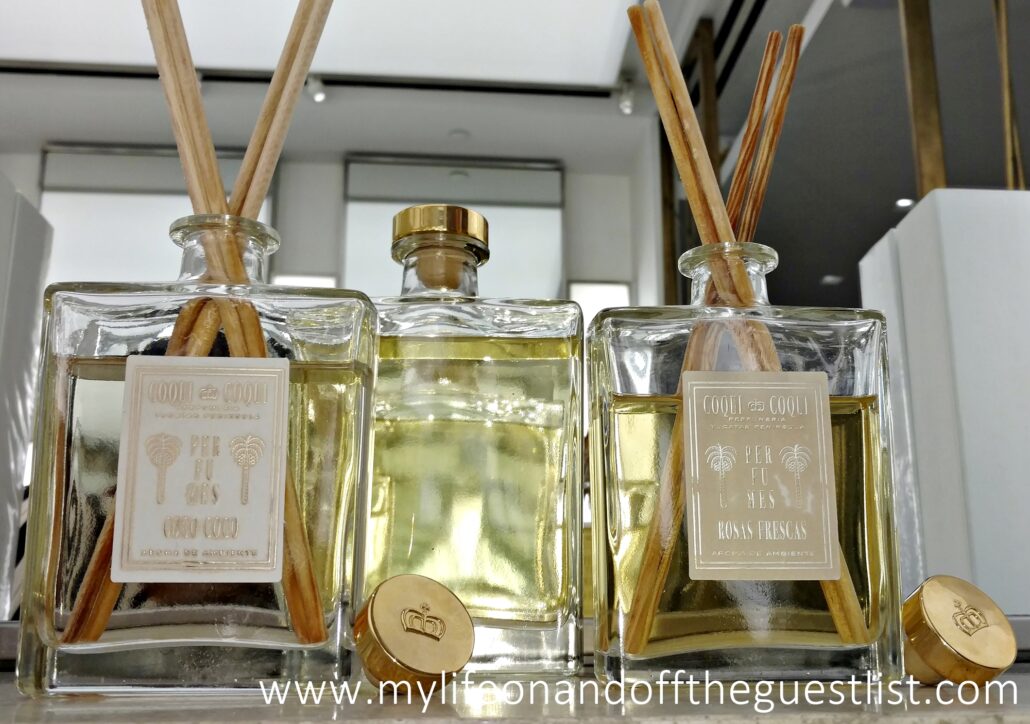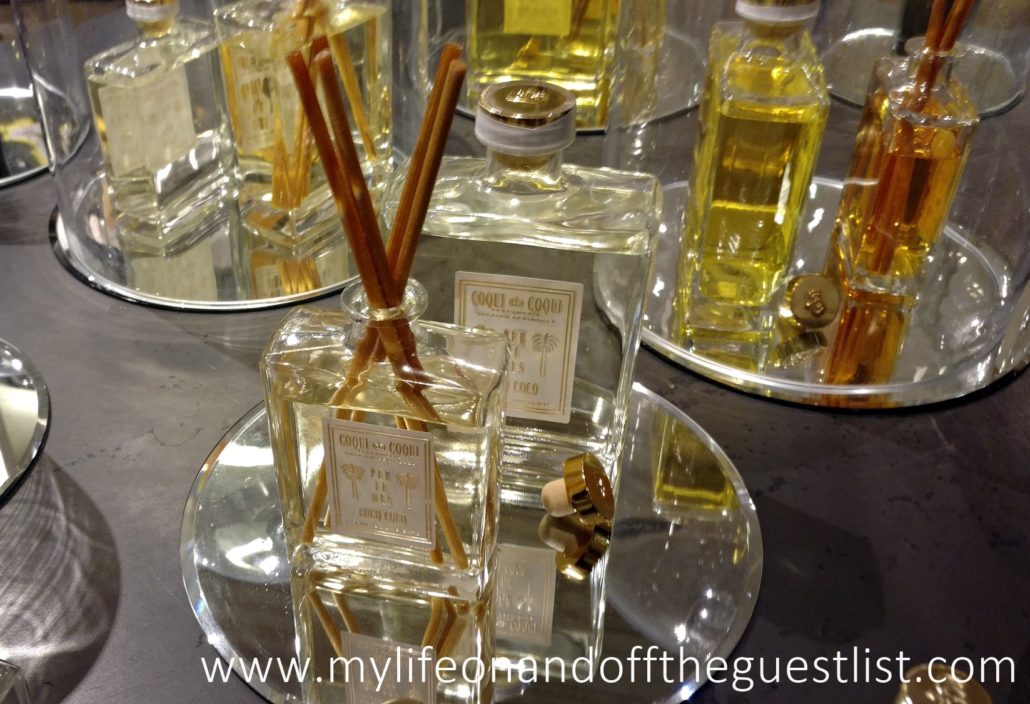 The fresh, original fragrances at Coqui Coqui Perfumeria boasts thirteen fragrances to date, produced as individual scents and available as other products, from bath oils to room scents and beeswax candles. These exclusive scents include:
LAVMAN (Lavender & Chamomile) – A gentle mix of the soft floral scent of lavender and chamomile flowers
MADERAS  (Sandalwood & Tropical Woods) – The woodsy and dry aroma of wet earth woodlands and freshly chopped roots
ROSAS SECAS (Dried Roses) – Powdery and feminine with a subtle twist of fresh tobacco leaves
FLOR DE NARANJO (Orange Blossom) – Fresh, sweet, citrusy and lively
NEROLI NEGRO (Black Neroli) – Honeyed notes and spicy facets
ROSAS FRESCAS (Fresh Roses) – The freshness of white rose petals
AGAVE (Tropical Agave) – Blue agave with an intense golden color
TABACO (Tobacco leaves) -An elegant scent of strong, warm tobacco leaves
COCO COCO (Coconut) – Soft and sensual, with a subtle bitter green edge
CITGER (Citronella & Geranium) – The zesty citrus scents act as a natural mosquito repellent
FLOR DE MAYO (Frangipani) – The sweet and warm Plumeria flower with a touch of Jasmine
EUCACED  (Eucaliptus & Ceder) – A woodsy, fresh aroma from the eucalyptus leaves and lush cedar freshness
MENLI (Mint & Lime) – Citrusy and delicious lime with sweet notes of fresh mint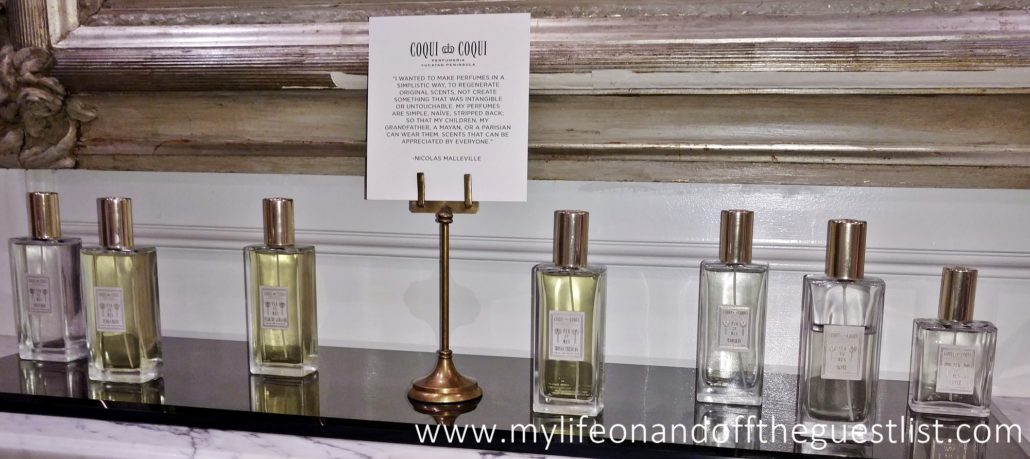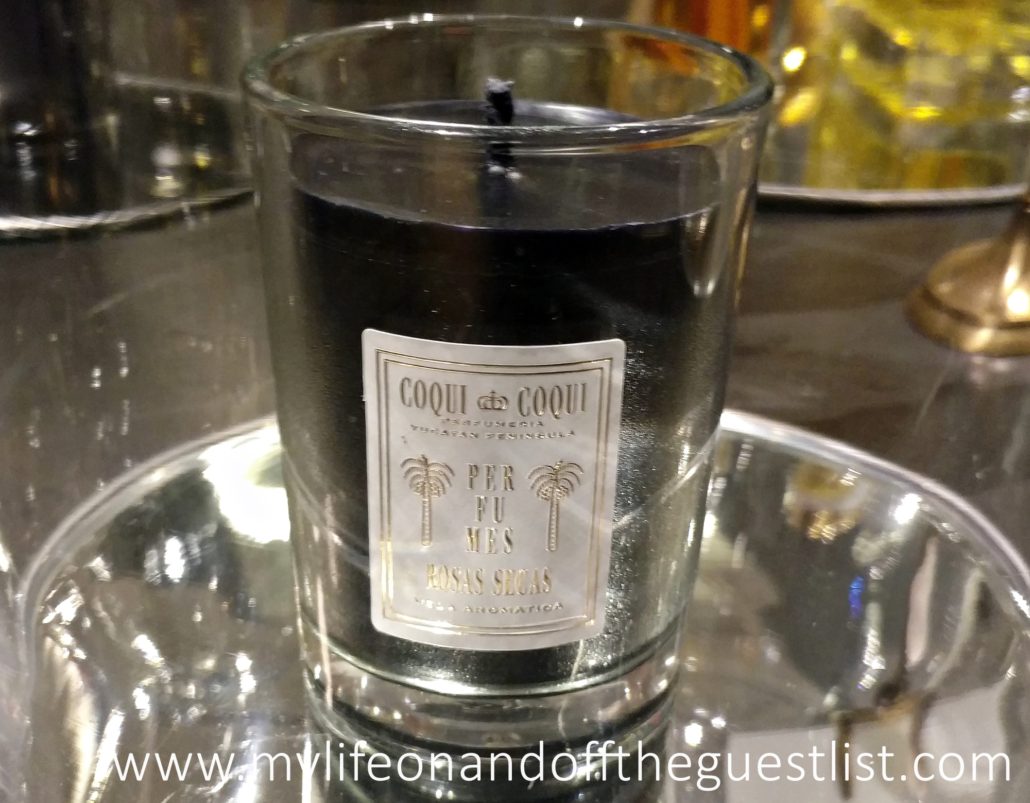 The Coqui Coqui X Club Monaco Spring 2018 Collection featured the Vela Aromatica Scented Candle ($75.00) in Coco Coco, Tabaco, Flor de Naranjo, Flor de Mayo, Roses Frescas, Roses Secas, and Maderas; the Aroma de Ambiente Room Diffuser (375ml – $135.00 and 750ml – $235.00) in Coco Coco, Tabaco, Flor de Naranjo, and Roses Frescas; the Agua de Perfume Eau de Parfum (100ml – $125.00) in Coco Coco, Flor de Mayo, Roses Frescas, Roses Secas, Maderas, and Agave; the Colonia de Ambiente Room & Linen Spray (100ml – $72.00) in Coco Coco, Flor de Naranjo, Roses Frescas, and Lavman; the Agua de Colonia Eau de Cologne (100ml – $92.00) in Tabaco and Flor de Naranjo; the Aceite de Baño Bath Oil (100ml – $62.00) in Coco Coco, Roses Frescas, and Tabaco; and the Colonia Repelente Mosquito Repellent (55ml x 2 bottles/box – $45.00) in Citger.
What are your thoughts on the Coqui Coqui X Club Monaco Spring 2018 Collection? You can preview the collection at Club Monaco's 160 5th Avenue location, and learn more about the luxury fragrance brand on www.coquicoqui.com.