There are days when a well-crafted cocktail is worth the wait and anticipation. Then there are days when you want to enjoy a well-crafted cocktail as quickly and easily as opening a can of beer. For those extra stressful days, we just want to pop open something delicious, perfectly chilled, and quick. Luckily Half-Seas sparkling canned cocktails is the answer to those "I need a drink STAT!" days. The refreshing effervescence of these delicious canned cocktails is an added bonus to its incredible taste and convenience.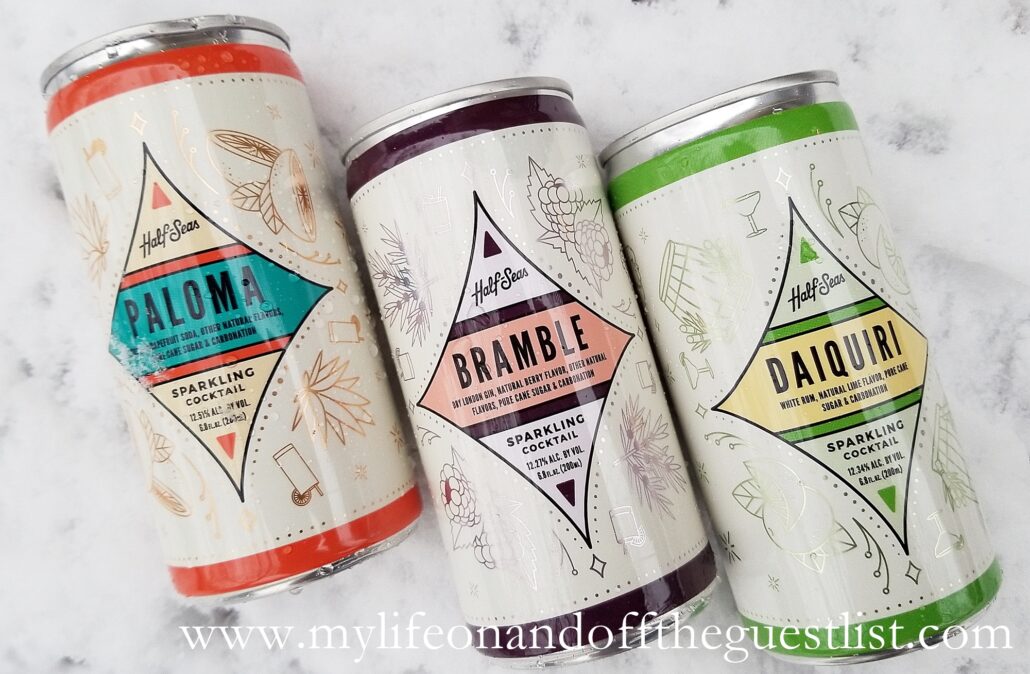 We are very happy to introduce you to Half-Seas sparkling canned cocktails, created by Seattle bartender Miles Thomas. The company that created every bartender's favorite, Scrappy's Bitters, now has three "true" ready-to-drink canned cocktails. The Bramble, Daiquiri and Paloma sparkling cocktails are made with real spirits, rather than malt or other fermented alcohols, and a touch of effervescence for craft cocktail quality to enjoy anytime and anywhere.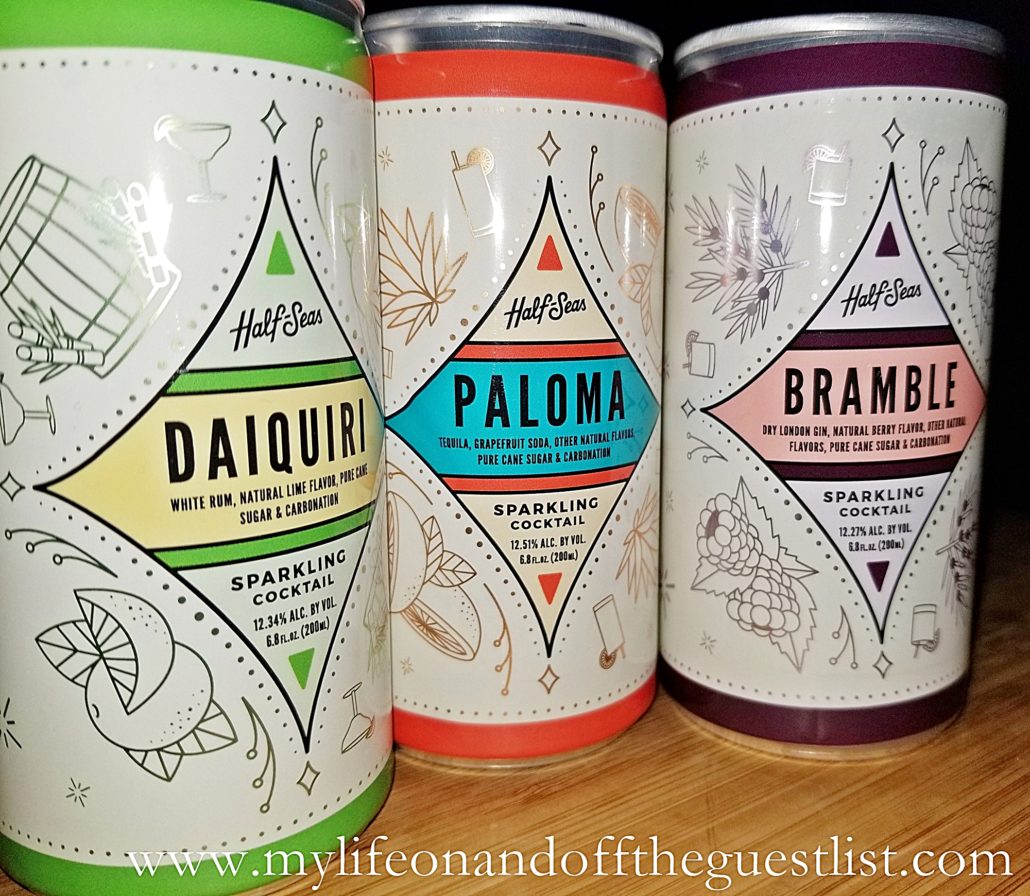 The canned cocktails are balanced, refreshing, and simple while delivering a unique beverage experience through champagne level 30psi carbonation level; a unique trait for canned cocktails that cannot be recreated at a bar. As three commonly recognizable drinks, these new sparkling canned offerings are quality craft cocktails. Half-Seas sparkling canned cocktails are made from the finest ingredients including premium spirits such as White Rum, Tequila, and Dry London Gin.  These premium spirits are the bases for the bitters, mixers, modifiers and pure cane syrup.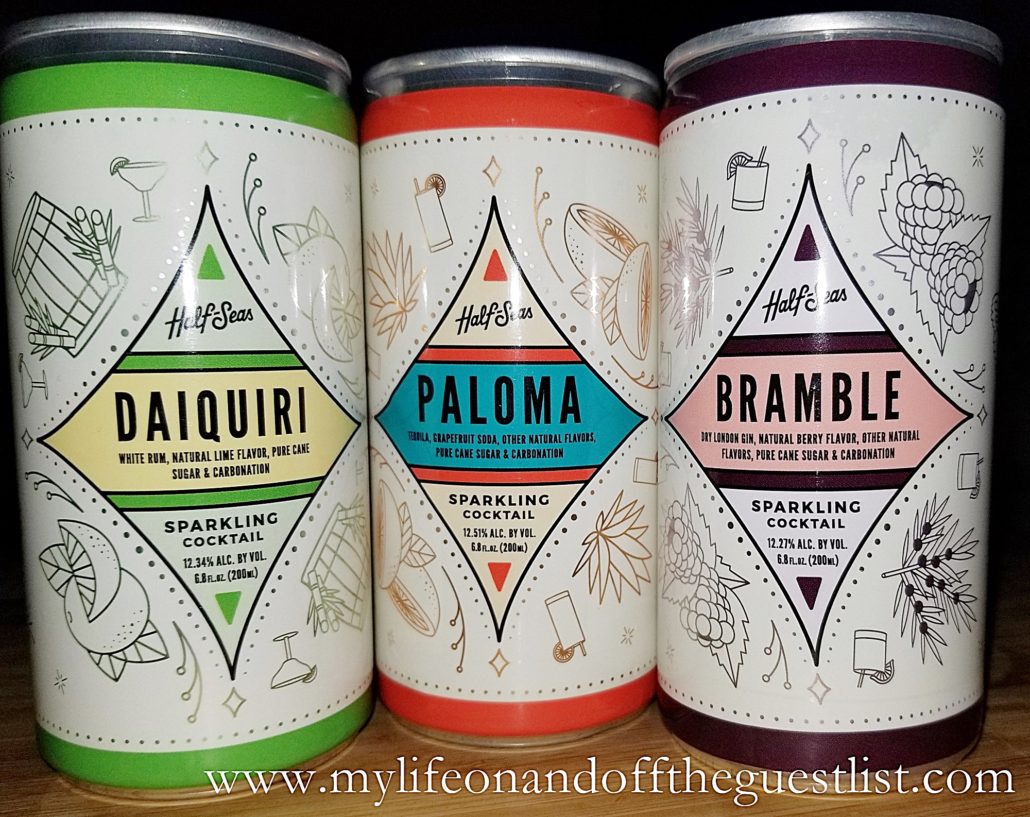 As one of the most popular cocktails in the world, the Daiquiri's ingredients of rum, water, lime, and sugar is replicated in this sparkling variety. Half-Seas elevates this classic drink, known as the British sailor's "grog" of the 1700's, with an added twist of bubbles sure to be a favorite for cocktail connoisseurs.
The Bramble is a cocktail created in 1980's London and the original brings together dry London gin, berries, and citrus. The Half-Seas Bramble pays tribute to that original recipe with the added touch of effervescence.
The

Paloma

, the well-known tequila-based drink of Mexico, is more globally recognized than the margarita. Half-Seas takes this traditional cocktail a step further with its own all-natural grapefruit soda, for a personalized touch and delicious twist.
At 12% alc/vol in 200ml cans, these cocktails are close in proportion and strength to a cocktail you can enjoy at a bar. A 4-pack of these refreshing and convenient canned cocktails retails for $16.00-$20.00. The Half-Seas sparkling canned cocktails are perfect to welcome and celebrate the Spring and Summer seasons. What are your thoughts on the Half-Seas sparkling canned cocktails?