Still wondering what to do over spring break? Busch Gardens may be the perfect place. Thrill seekers, beach bums, animal lovers, foodies, concert enthusiasts, and those looking for a bit of everything can find it in the Tampa theme park. We got a taste of it two weeks ago when animal ambassadors and representatives from Busch Gardens Tampa Bay came to New York armed with VR headsets and a lively presentation to give us the latest scoop on all the new and exciting changes happening.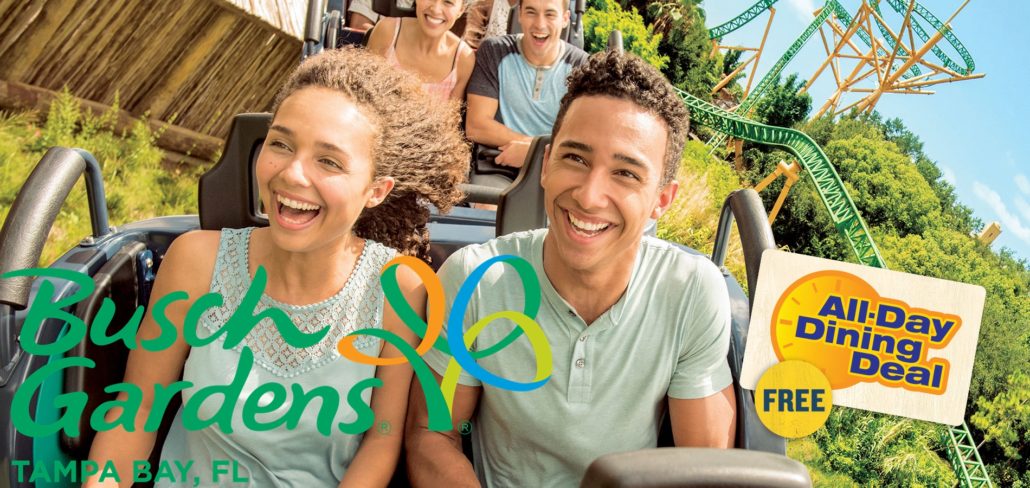 Rollercoaster lovers rejoice—Busch Gardens is an adrenaline lovers' dream. Named the Coaster Capital, it offers some of the most adventurous rides in all of Florida. Opened in the summer of 2016, the Cobra's Curse features a 30,000-pound snake with a 70-foot vertical lift that takes riders around 2,100 feet of snaking, spinning, and sometimes backward barreling tracks at 40mph. If your motto is "the faster, the better", then Busch Gardens' three-launch homage to the fastest land mammal, the Cheetah Hunt, is your ride. Appropriately starting at the Cheetah Run, guests speed through 4,400 feet of track at 60mph careening racing over bystanders and actual cheetahs.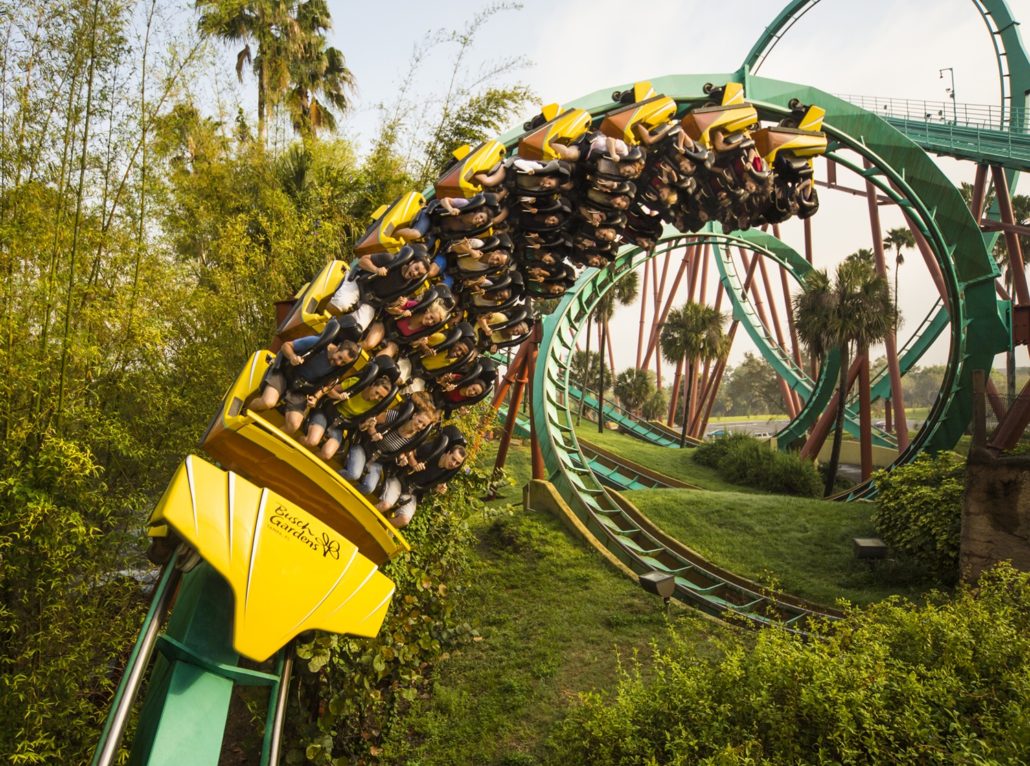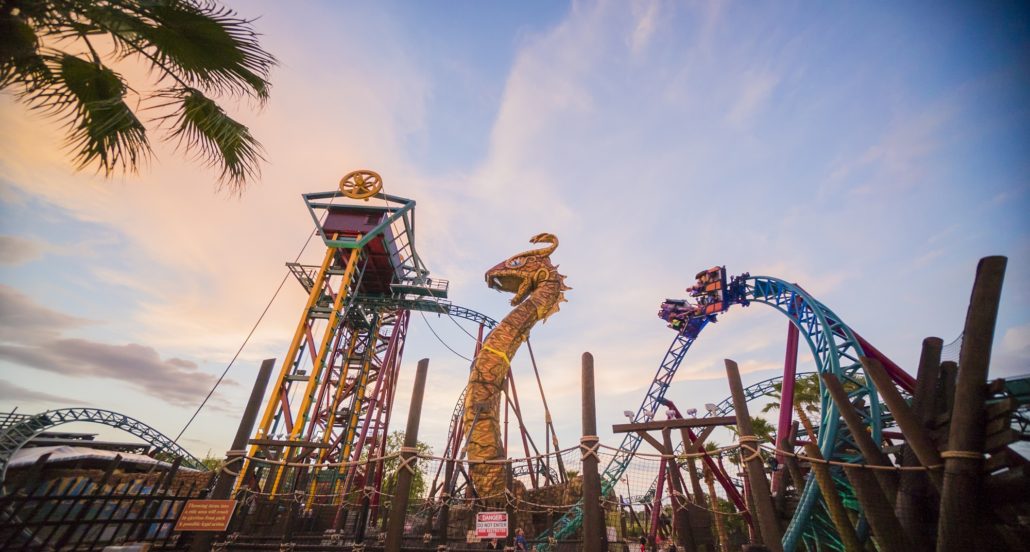 For those looking to get in touch with their wild(life) side, spend some time getting to know the unique residents of one of America's largest zoos. Against the backdrop of Times Square, we were introduced to Ringo the ring-tailed lemur, Peaches the cockatoo, Willow the wallaby, Emmett the screech owl, and two Madagascar tenrecs, Spike (pictured) and Star.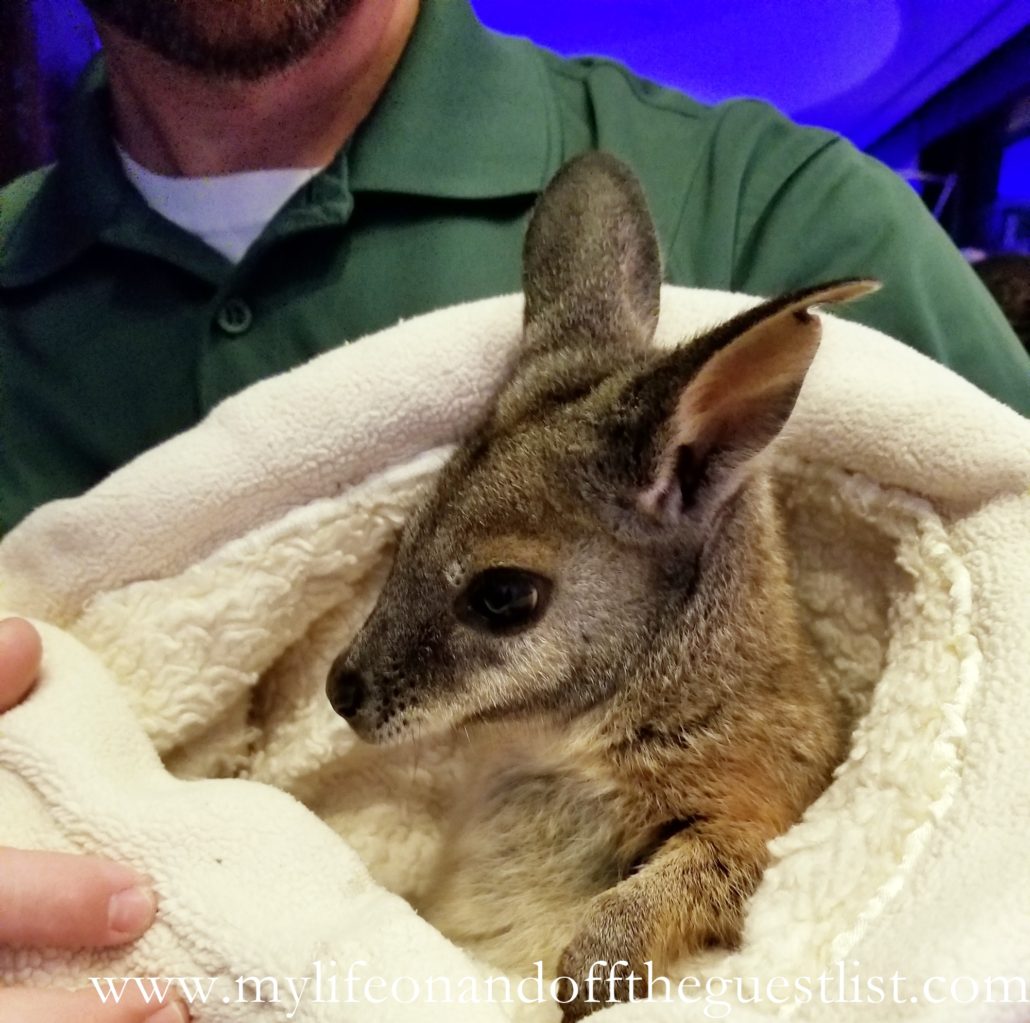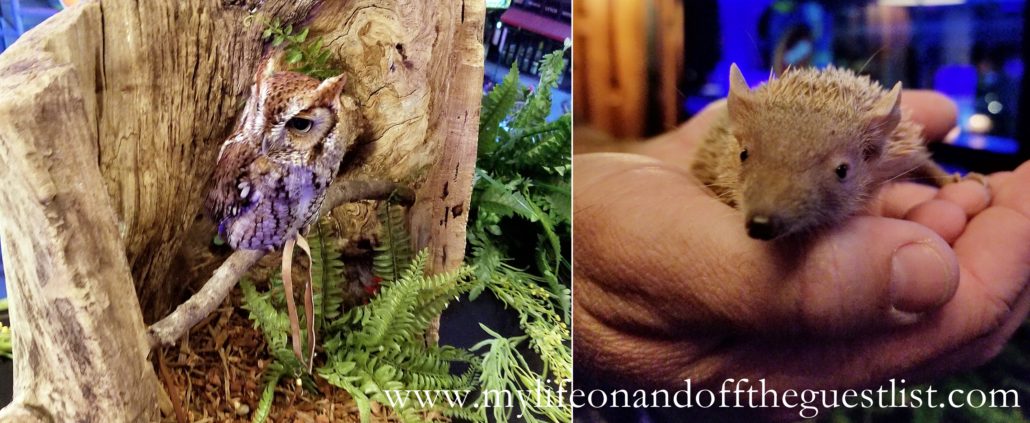 We learned a lot about these animals—for example, tenrecs, which are not to be mistaken for hedgehogs, are shy nocturnal insect eaters who can hang on trees upside down using tiny sharp claws. Emmett the owl was so engrossed in the M&M billboard across the way, it was hard to get his attention and have him turn his head back 270-degrees to face our cameras. Likewise, park guests can learn more about the animals, their habitats, and conservation efforts from the many experts in the park. Additionally, park goers can also opt for a safari experience on a 65-acre open-air vehicle on the Serengeti Plain. Through a VR experience, we got a feel for the 30-minute tour that allows you to hand-feed giraffes, spot rhinos, and drive along galloping antelopes and zebras. On top of that, be ready to see some seriously adorable baby animals. The park has recently experienced a baby boom with two new giraffes, sloths, and orangutans.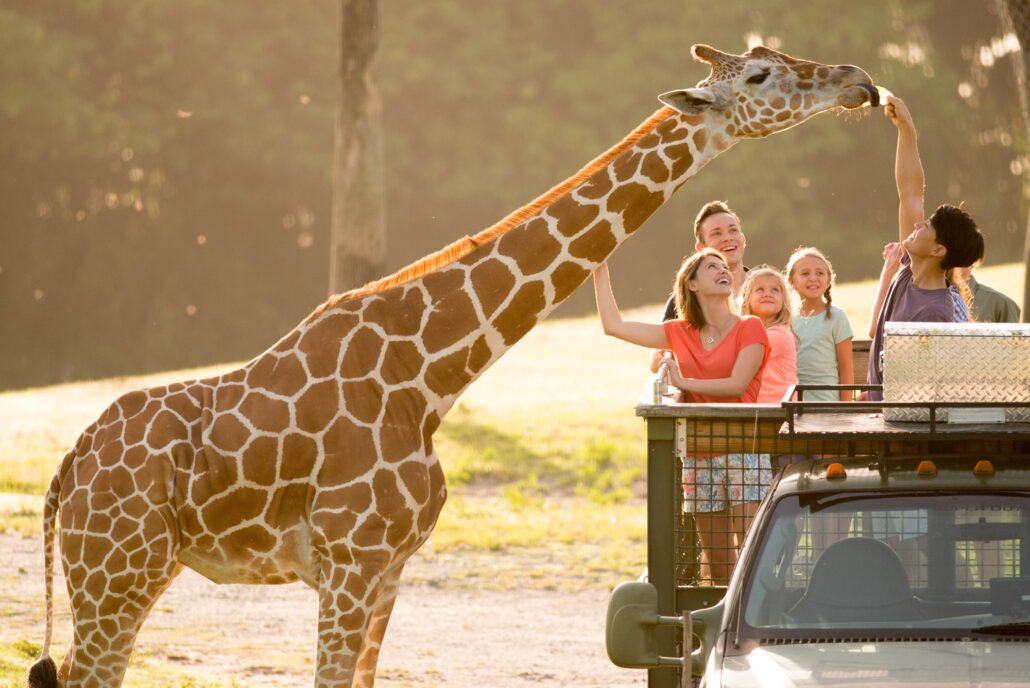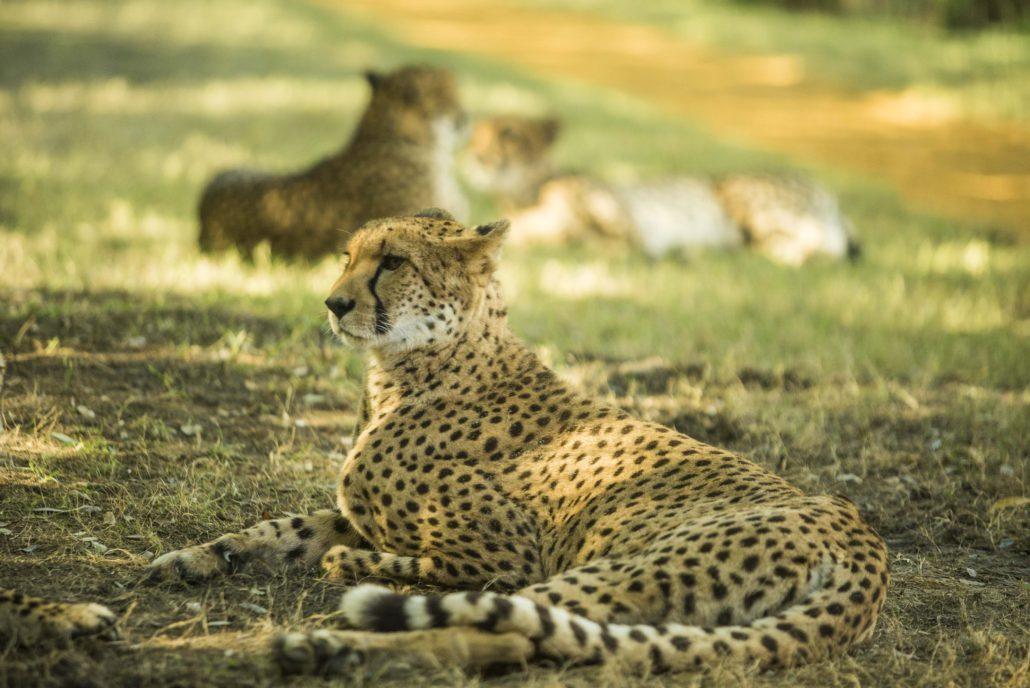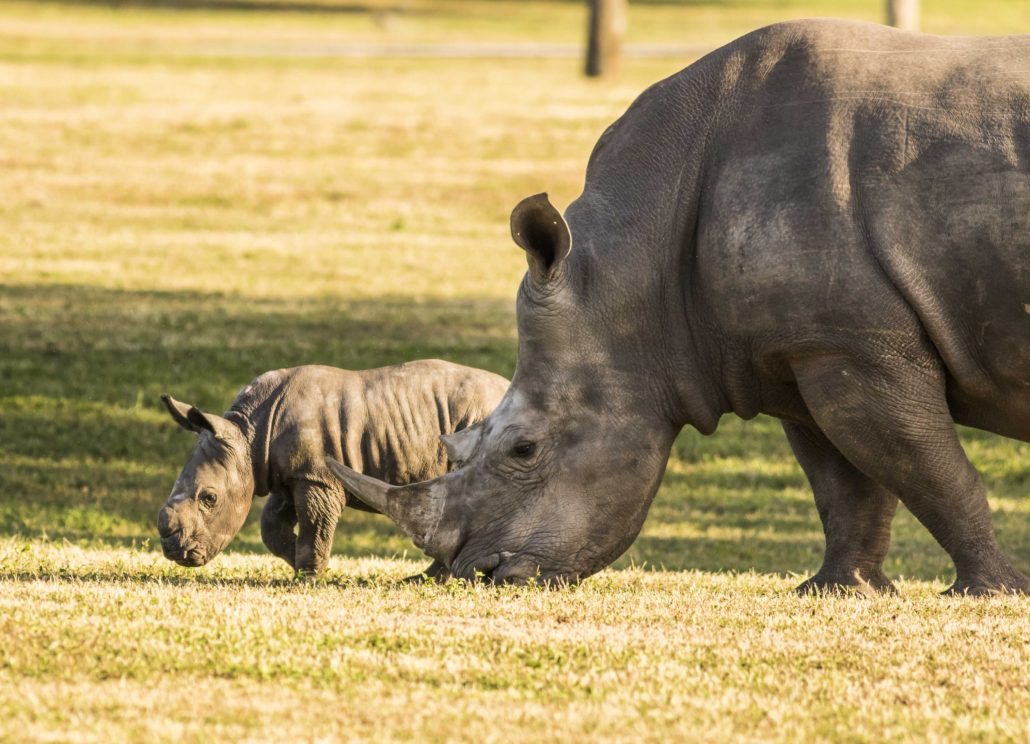 If all that sounds a lot and you'd rather take it easy with some food, drinks, and entertainment, the Food and Wine Festival returns with a selection of over 65 wines, 50+ craft beers and cocktails, and delectable cuisine all while watching musical acts. The Festival runs through April 29th and will feature acts such as TLC, Flo Rida, and Boyz II Men.

And of course, what would a visit to Florida be without a trip to the beach? Luckily, St. Petersburg Clearwater beach is just a few minutes away. With plenty of hotel partners that provide daily shuttles to Busch Gardens, you don't really have to choose between thrills and relaxation.

For more watery fun, there's also Adventure Island—Busch Garden's sister water park filled with water-drenched fun, combining excitement with a soothing Key West vibe. New this year is Vanish Point, a 70-foot speed slide challenging park goers to choose from one of two skyboxes that will determine how they go down 425 feet of spiraling tubes. Adventure Island also has the wet and swirling Colossal Curl, a children's playground, raging rapids, and cabanas to relax in.
Spring Break isn't the only time to plan your Busch Gardens getaway, there are plenty of events and themes to check out all year round. Aside from the Food and Wine Festival, there will also be a Jack Hana weekend, extended summer hours (when you can ride coasters at night), a Guy Harvey weekend, Bierfest, Christmas Town, and so much more.
https://mylifeonandofftheguestlist.com/wp-content/uploads/2018/03/BGTB_SERENGETI-SAFARI.jpg
1335
2000
Christine Ongsueng
https://mylifeonandofftheguestlist.com/wp-content/uploads/2020/07/Webp.net-resizeimage-1030x151.jpg
Christine Ongsueng
2018-03-17 09:09:19
2018-03-17 22:30:50
What's New for Spring and Summer Travel at Busch Gardens