He may not play the King in Black Panther but Michael B. Jordan certainly inspires the title. In honor of this year's Academy Awards and Black Panther's seven Oscar nominations, we present The King Cuatro cocktail from made with Bacardi Añejo Cuatro Rum. The rum cocktail was inspired by the Hollywood heartthrob who has captured our hearts (and our daydreams).
The King Cuatro made its debut the Lower East Side's newest rum bar, Las' Lap. Just in time to celebrate with Black Panther, the first ever Superhero movie to get a Best Picture Oscar nod. Many may not know this but Michael is a huge rum fan. Like many, he grew up with his grandmother's famous rum cakes made exclusively with Bacardi rum.  It's only fitting that his signature cocktail contains Bacardi Añejo Cuatro. This premium rum is aged four years under the Caribbean sun with delicious notes of honey, vanilla and oak spices.
The King Cuatro will be available exclusively on the Las' Lap cocktail menu until March 14th. You can either visit Las' Lap, to enjoy this delicious concoction or check out the recipe below to recreate it at home. Get better acquainted with The King Cuatro cocktail below.
THE KING CUATRO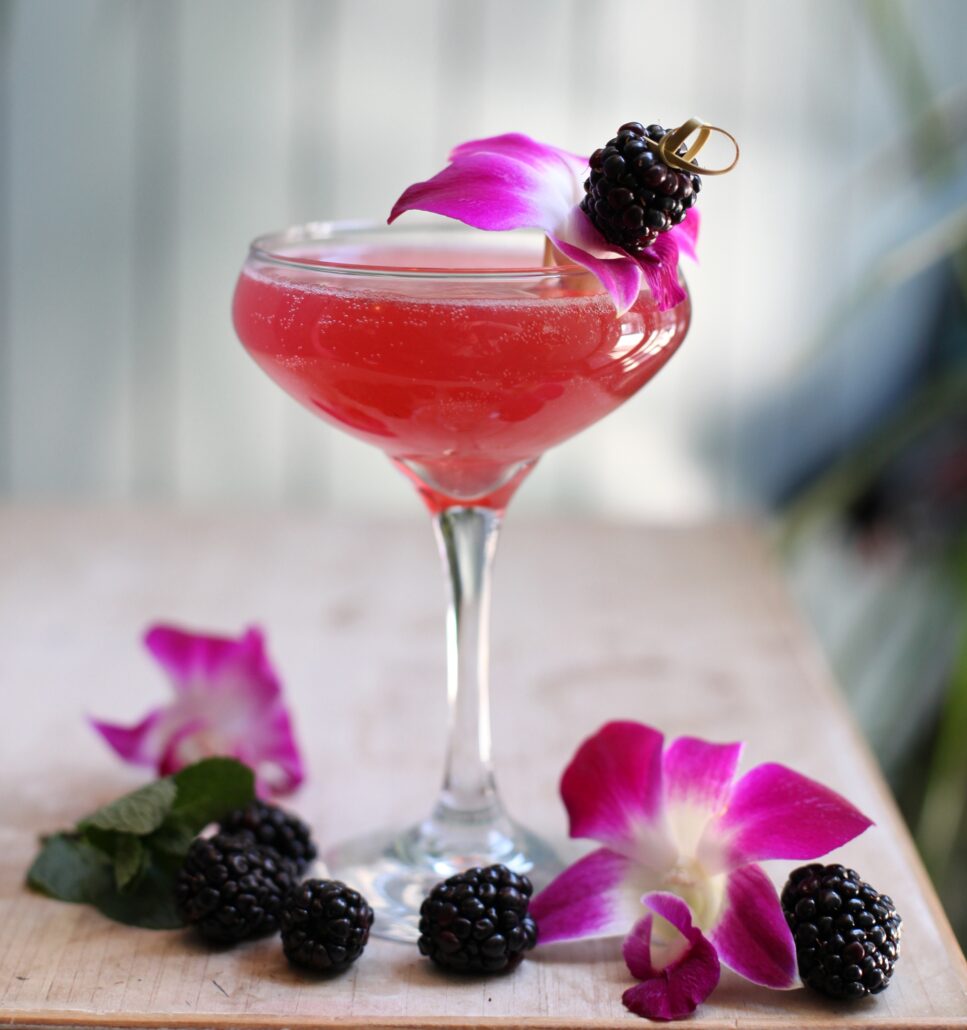 1.5 parts Bacardi Añejo Cuatro
0.75 part Fresh Lemon Juice
0.5 part St. Germain Elderflower Liqueur
0.25 part Honey
2 Blackberries
Martini & Rossi Prosecco
Muddle blackberries in a tin, and pour all cocktail ingredients in. Shake and strain into coupe glass. Top with Martini & Rossi Prosecco and garnish with a Blackberry-speared purple orchid.
Will you be watching the Academy Awards this Sunday? Are you ready to experience the regal The King Cuatro cocktail? Here's to Black Panther winning most, if not all of their nominated categories.