We all have our days when we just can't be an adult and wish we could go back to being a kid. One of our favorite things to enjoy when we were younger was attending parties and nothing got a party going like fun party games. One of our favorite party games, bursting open a candy-filled pinata of course! And while as an adult our tastes for candy has decreased, we still love the act of freeing the hidden treats from inside pinatas. Don't you wish there was a party pinata made exclusively for adults where you can release the stress from adulting, have as much fun as a kid, and get rewarded with adult treats? There is, it's called Nipyata, the Original Booze Pinata.
Fellow adults, what you're looking at above is the Stay Classy Burrito Nipyata, one of many customizable booze pinatas! The Stay Classy Burrito Nipyata is a fan favorite and perfect for those who want to revisit their childhood with the classic pinata. Nipyata, the Original Booze Pinata currently has 29 variously themed booze pinatas from Christmas, to Cinco de Mayo, St. Patrick's Day, major birthday milestones, and 4th of July, just to name a few. Each Nipyata shape can hold between 10 and 50 nips. You pick your poison by choosing from Nipyata's wide selection of spirits.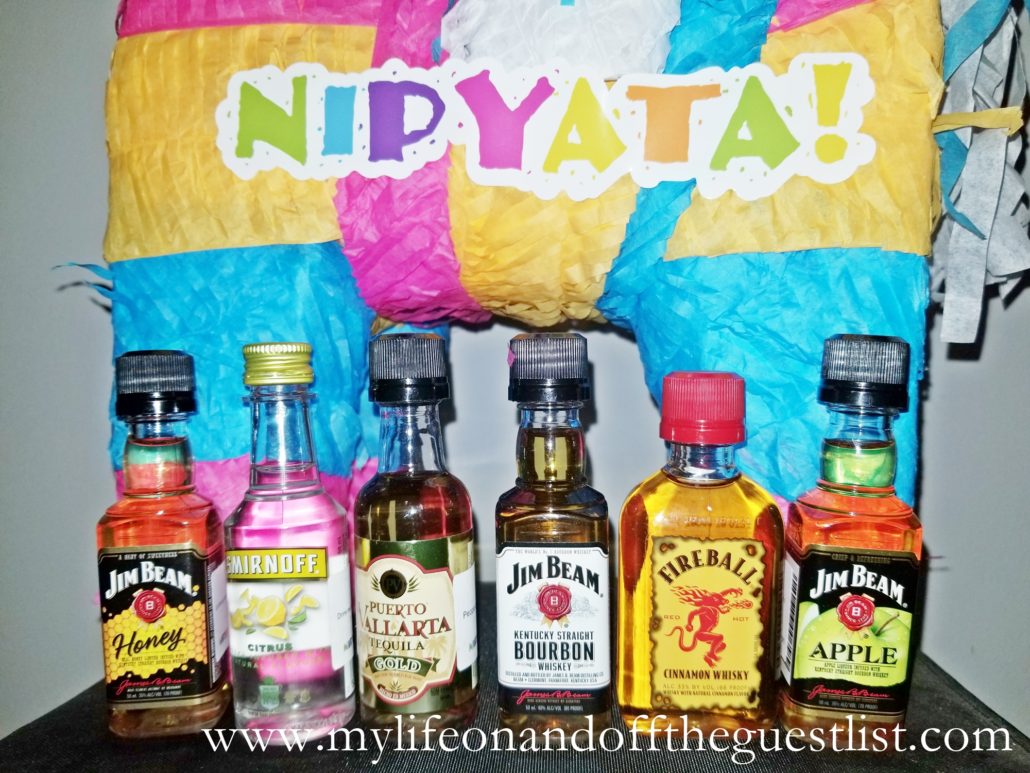 The Stay Classy Burrito Nipyata, like all of the Nipyatas, include Nips (mini plastic bottles) of delicious booze (you select your favorites and number of nips you want). Nipyata's standard assortment of booze includes Fireball Cinnamon Whiskey, Jack Daniel's, Deep Eddy Vodka, Smirnoff Vodka, Jose Cuervo Silver, Jose Cuervo Gold, Captain Morgan's Rum, Bacardi Rum, Margaritaville, and more (some of which are shown above). Nipyatas also include an assortment of various candy, such as Skittles, Starburst, Gummy Lifesavers, Dots, Dum Dum Lollipops (20 – 25 packs), customized phrases and messages attached to each nip that you can customize, 20 feet of hanging twine, a blindfold and super strong pinata smashing stick.
What do you think of Nipyata, the Original Booze Pinata? Could your next adult get-together use some boozy pinata fun?