As a whole, beauty lovers often change or adjust their skincare regime to meet the environmental changes of a new season. This is a practice that should be done because it's very beneficial. The cooler, fall, and winter seasons bring drying air, cold temperatures, and more. As we stocked our new fall beauty products, we realized we completely forgot about the effects the cold, dry season has on our hair. Thankfully, we were introduced to Commit Haircare and their debut hair care product, Spring To Life Oil.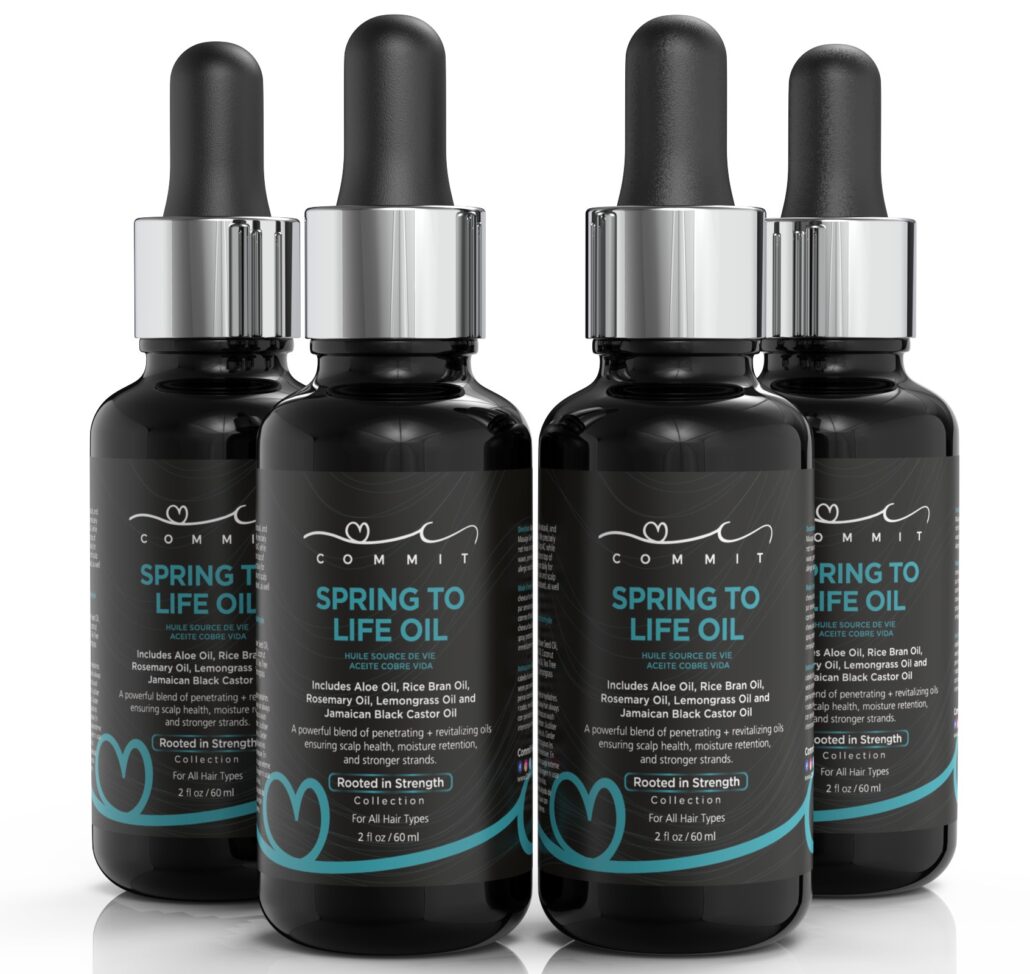 There's so much to love about Commit Haircare and their wonderful, hair-loving oil. It's a Black and female-owned haircare company that hit it out of the park with their first product. The hair and scalp oil is 100% natural and boasts lots of amazing ingredients such as Aloe Oil, Rice Bran Oil, Rosemary Oil, Jamaican Black Castor Oil. It's everything your hair needs for root stimulation, strand strength, softness, and shine. These things are especially essential when your hair is exposed to cold, dry seasons. The hair oil also boasts its hero ingredient, Lemongrass Oil, which has outstanding astringent properties and is known to help keep the scalp clear of dandruff and tame issues such as scalp dryness and eczema.
Of course, the true test of a great product is customer response, and the Commit Haircare spring to Life Oil has been getting rave reviews from the natural hair care community. A true test of this product's attributes.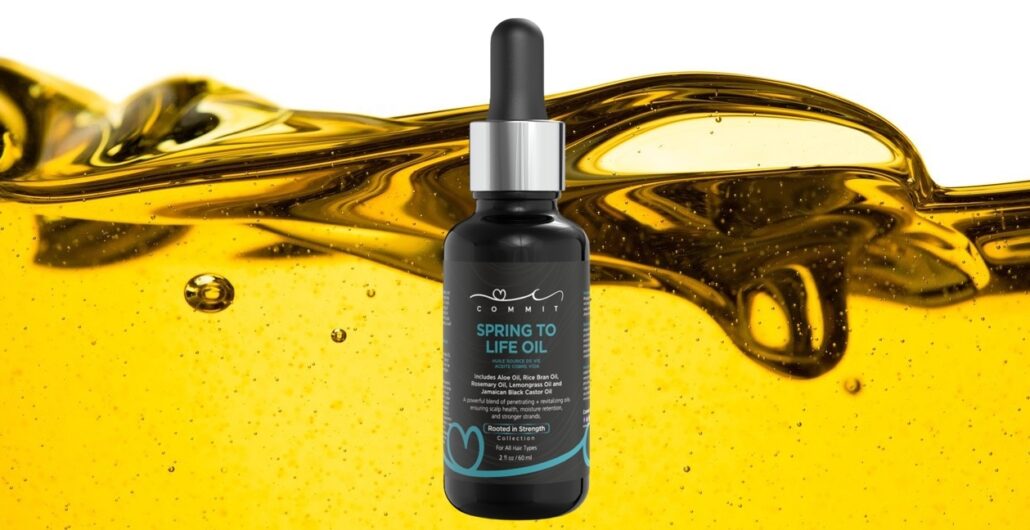 We've been using this hair and scalp oil on our natural hair for a while. From Butterfly Locs to top knots and chignons and haircolor, our hair has been through a lot, so pampering it with Commit Haircare was a great decision. First, we absolutely loved the scent, our hair and scalp were turned into built-in aromatherapy. Second, we loved how the oil melted into our hair and scalp but didn't weigh down our hair. Even with all we've done, our hair is soft, wonderfully shiny, and key fact – not at all dry. We love it and know you will too. You can use the Commit Haircare Spring to Life Oil
To revitalize dull-looking hair and add shine
As a weekly or daily styling oil
To soothe a dry and itchy scalp
As a hot oil treatment
As a scalp oil for your protective style
For increased hair growth
For increased strand strength and less breakage
To care for delicate and thinning areas, such as edges and the nape of your neck
The Spring to Life Oil is available on www.commithaircare.com. A 2 oz bottle retails for $22.99, a twin pack for $39.99, and a family 4-pk for $75.96. You can also purchase Commit Hair's Spring to Life Oil on Amazon.com and Google Shopping.