Are you ready to hear all about a life-changing hairbrush? We know what you're going to say, there's no way this inanimate object is life changing. We're here to tell you, yes it is. Not only does the amazingly bendable Flex Brush love our hair, it also gives us the best scalp massages we've ever experienced which in turn helps relieve our migraines.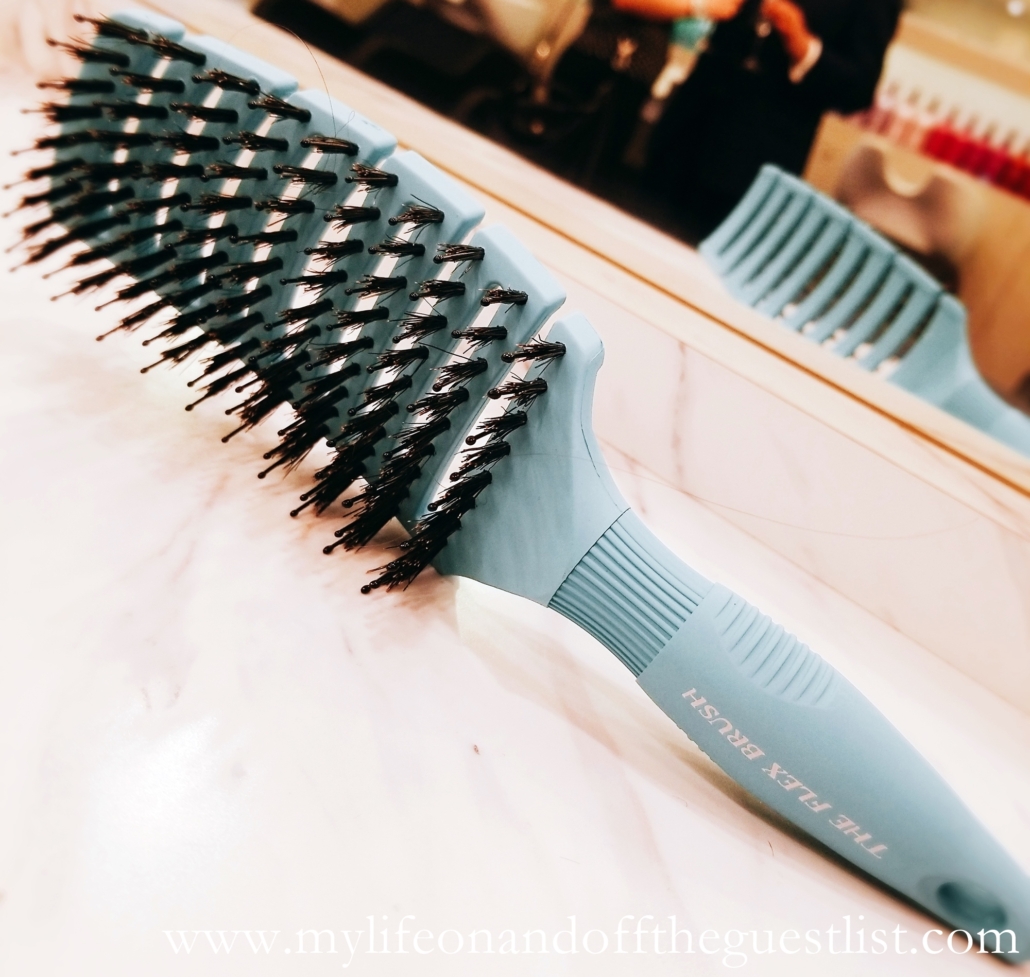 If you've ever had a migraine or even just a regular headache, you probably own one of those metal massagers with the soft-tipped stainless-steel tips. The Flex Brush feels just as heavenly as that massager. The Flex Brush stimulates your scalp, detangles your hair (wet or dry), and if you blow dry your hair, this hairbrush is the perfect tool to have. With our thick heads of hair and with hair tool brands removing comb attachments on all blowdryers, the Flex Brush is a savior thanks to its vents that allow heat to pass through, making blow drying incredibly quick.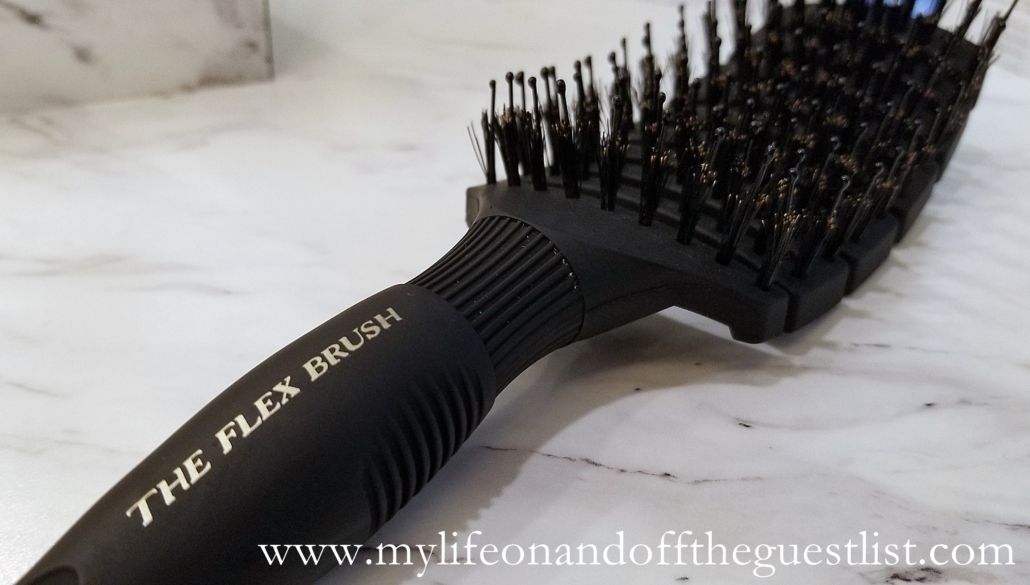 We were first introduced to this incredible brush at the Angelo David Salon (you may remember our previous visits for incredible hair color and getting glam during New York Fashion Week). This was the perfect location, of course, seeing as this mesmerizing hair and scalp loving hair tool was the brainchild of Angelo David Pisacreta and Jacob Guttman, founder, and CEO of Creative Pro Hair Tools.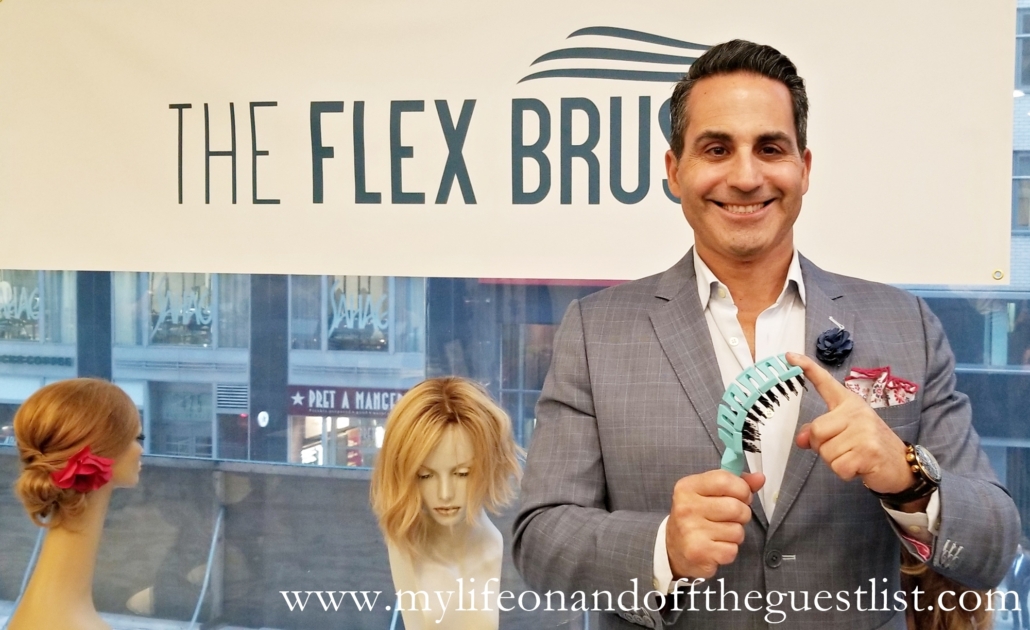 Whether you have curly hair, thin hair, thick hair, extensions, or a sensitive scalp: The Flex Brush is your go-to hair tool. The Flex Brush bends to perfectly meet the contours of your head, massaging your scalp and stimulating the production of natural oils; hence promoting hair growth, reducing static and preventing breakage. This comfortable and easy to grip hairbrush is made from natural rubber with a soft touch finish coating.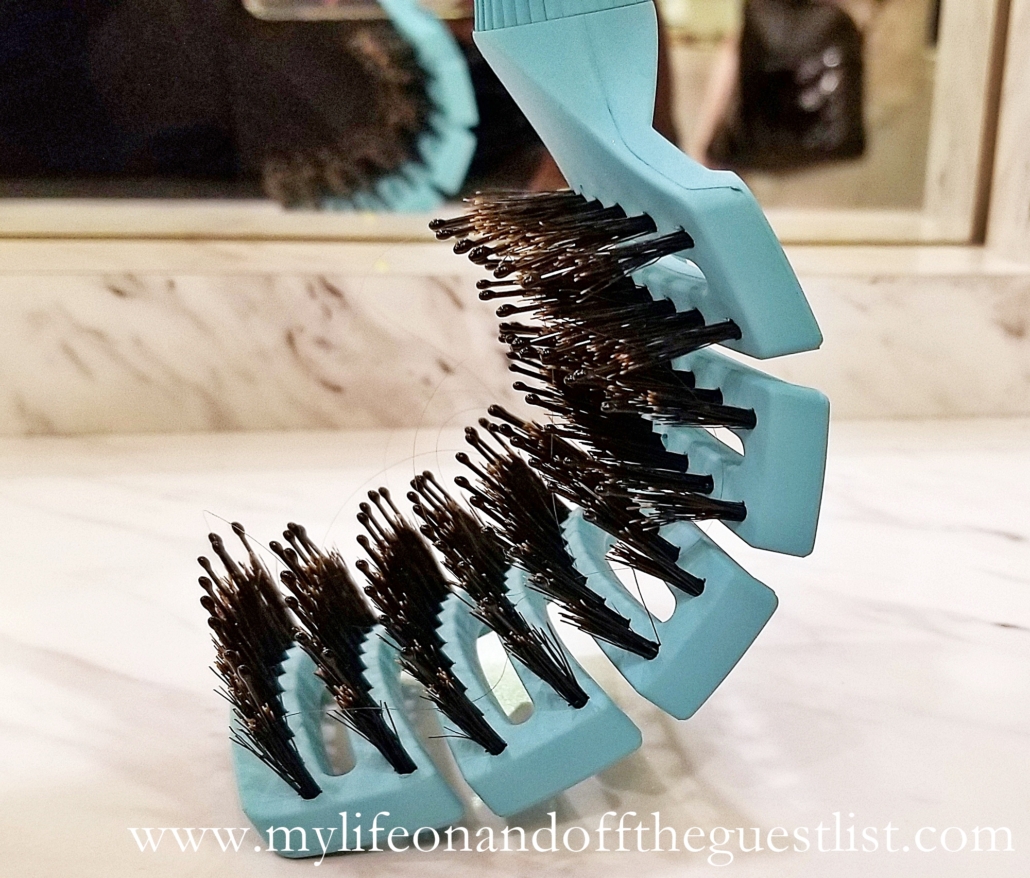 The Flex Brush comes in three sizes and colors: Petite Mixed Bristle – $19.95 (black, blue, and pink), XL Nylon Bristle – $19.95 (black), and XL Mixed Bristle – $25.95 (black, and blue). All varieties of this great hairbrush can be found on www.theflexbrush.com.