On a hot and humid day like today, nothing beats snacking on some delicious cold ice cream. The problem is, hot days means ice cream melts quickly. This leaves you with melted ice cream either running down your hands and arms leaving a sticky mess, or a bowl of ice cream soup, as you try to eat it quickly. Thankfully there's a way to enjoy delicious premium ice cream without the melting scoops, or the need for bowls and spoons – Bubbies Hawaii Mochi Ice Cream.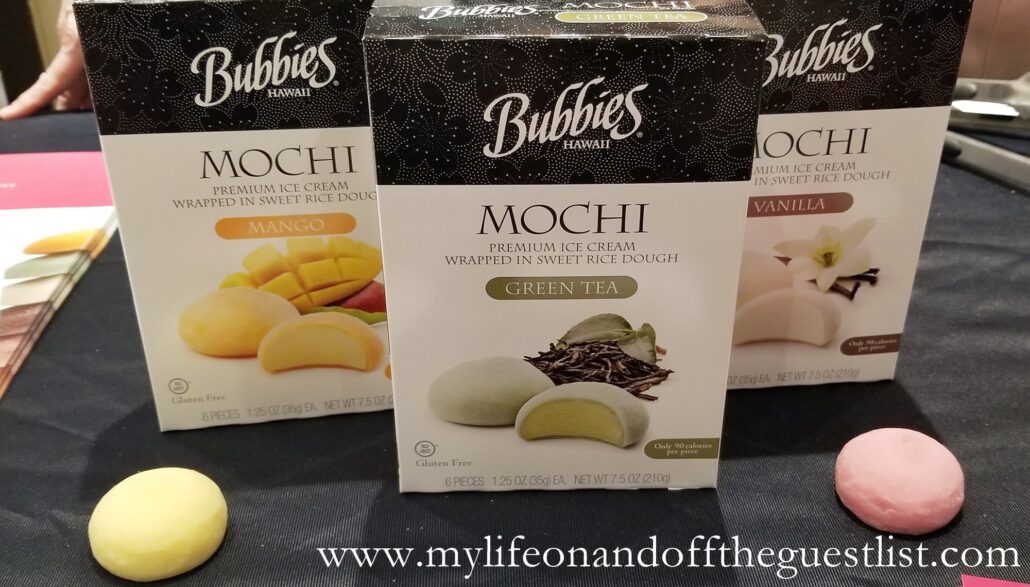 Bubbies Hawaii Mochi Ice Cream is rich and creamy slow-churned, bite-sized ice cream wrapped in mochi, a sweetened rice dough. This bite-sized frozen delight is the perfect, soft, chewy, creamy treat to indulge in on a hot day. The regular Bubbies Hawaii Mochi Ice Cream is currently available in 19 multipack flavors (including the new Triple Chocolate Mochi Ice Cream flavor – pictured below); 28 single serve flavors, including new flavors – Blood Orange and Red Velvet, and seasonal flavors – Pumpkin and Peppermint Candy. Bubbies Hawaii also recently introduced 4 new vegan ice cream flavors – Vegan Cherry, Vegan Mint, Vegan Vanilla, and Vegan Mango.
The Triple Chocolate Mochi recently won a Sofi Awards 2018 New Product Award in the ice cream, gelato, and frozen treat category. When you try the smooth, sweet, chocolate ice cream with premium chocolate chips encased in chocolate mochi dough, you'll see why. Bubbies Hawaii Mochi Ice Cream is Gluten Free, Kosher, Non-GMO, and rBST-free (cows have not been treated with the synthetic rBST hormone). Most of the Mochi Ice Cream flavors are 100 calories or less, and all are made from the highest quality ingredients. Trust us when we say, one bite of this creamiest, most decadent sweet treats and you will be hooked. Are you ready to eat ice cream with your fingers?
Bubbies Hawaii Mochi Ice Cream is available nationwide Whole Foods Market, Albertsons, Balducci's, Morton Williams, Brooklyn Fare, Fairway Market, or you can buy it online at www.buy.bubbiesicecream.com.