Pretty soon we will once again experience blistering hot summer days and as members of the over 21 crowd, we're sure you will be looking for ways to cool yourself down. While you can pop into a cool bar or hot rooftop venue to treat yourself to a delicious cool cocktail, it's not something you'd want to do all the time. The best part about going out to drink is spending time with friends – no one wants to drink alone. Fortunately, there is a way to stay cool and enjoy a delicious cocktail if you're by yourself during those hot summer days – FrutaPOP Boozy Ice Pops. They're the best and most fun way to enjoy a frozen cocktail.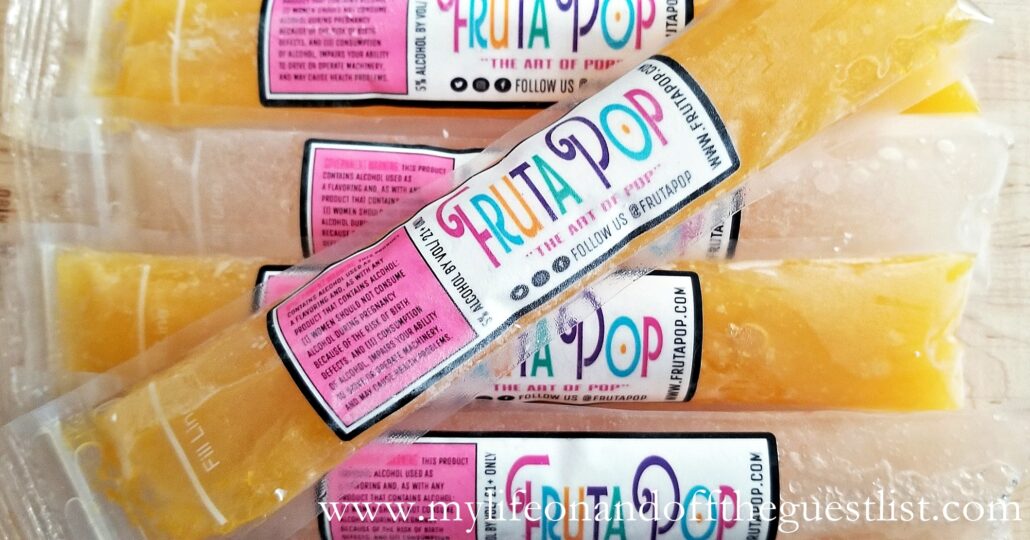 FrutaPOP is a small-batch, hand-crafted ice pop company, specializing in a variety of the frozen treats – natural fruit and juice ice pops, coffee ice pops, and alcohol-infused ice pops. Founded by Tracy Memoli and Laurance Rassin, FrutaPOP is reinventing the ice pop, a product that hasn't seen any innovations or changes in the last 50 years. Today we're concentrating on the yummy adult treat, the FrutaPOP Boozy Ice Pops. The gourmet, ready-to-eat boozy ice pops, aka "Poptails", (ice pop + cocktails) contains 5% alcohol by volume (ABV) and are guaranteed to make your summer POP!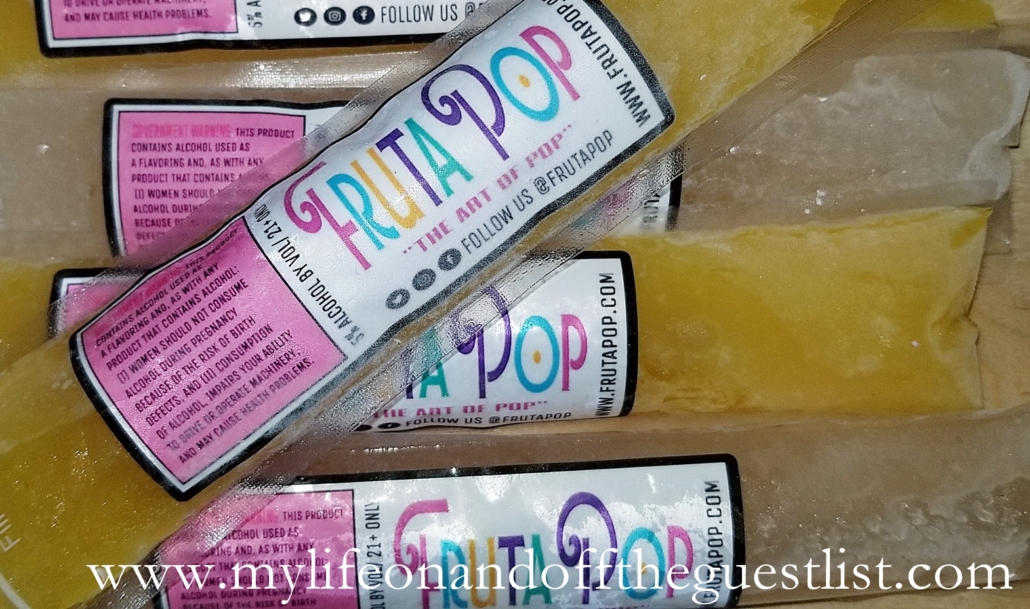 The best thing about FrutaPOP Boozy Ice Pops, aside from its delicious flavor, is the fact that all of the FrutaPOP is the first company of it's kind to contain healthy, natural ingredients without any added sugars. If you've noticed all ice pops packaged in plastic pouches currently available in the market contain high fructose corn syrups, added sugars, and dyes., FrutaPOP does not.
Already available in 10 flavor varieties: Piña Colada, Watermelon Lemonade, Watermelon Margarita, Red Sangria, White Sangria, Pear & Apple Cider Sangria, Guava Cosmo, Sparkling Mango Mimosa, Sparkling Lychee Prosecco, and Moscow Mule, FrutaPOP Boozy Ice Pops just added three new boozy flavors to their summer line up with the launch of Watermelon Margarita, Guava Cosmo, and Coconut Rosé Boozy Ice Pops.
FrutaPOP Boozy Ice Pops are available in 12, 24 & 48 packs for purchase online at www.frutapop.com, and they can ship nationwide to your home or office.