New York has changed so much, and while the foodie in us does appreciate every new restaurant or eatery opening, the love for staple neighborhood eateries will never change. One such staple is French Mediterranean bistro,  Bagatelle New York. The French word Bagatelle means "a trifle or a little nothing", but there was nothing little about our culinary journey there. We had the delicious opportunity to feast at their flagship location in the Meatpacking District in New York.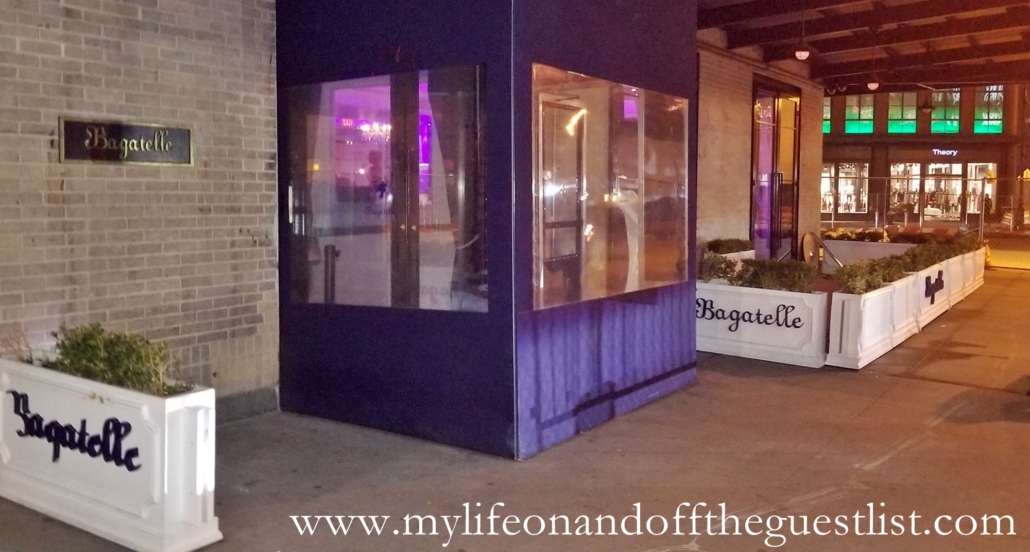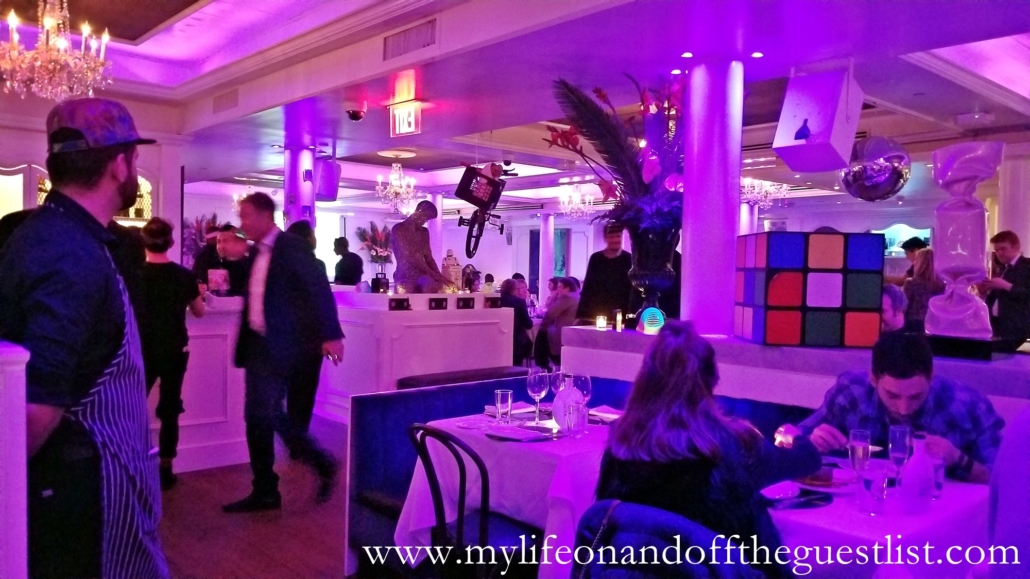 The esteemed restaurant's menu has brought a European flair to the now, very modern MeatPacking District for years, with their outstanding seasonal cuisine. Their over-the-top-brunches, recurring musical tribute events Whitney Houston, Madonna, or Michael Jackson dance party, anyone?), perfect balance of flavors of their popular signature dishes make Bagatelle New York a New York institution. So, of course, we jumped at the opportunity to partake in this culinary journey.
STARTERS
Salade Bagatelle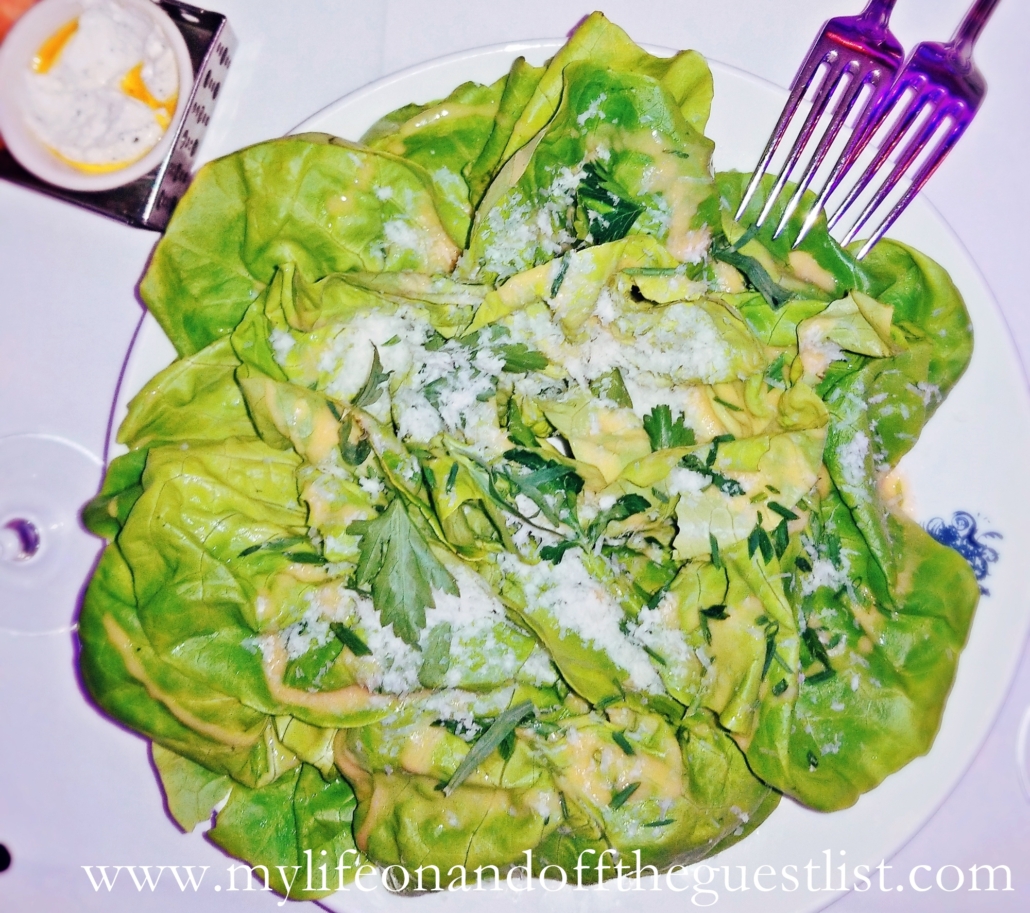 We started off our Bagatelle New York foodie adventure with this simple and leafy delight which features butterhead lettuce, fresh garden herbs, Parmesan cheese, and Dijon mustard vinaigrette. We usually go for salads that are layered in lots of different flavors and textures (there's usually about 8-9 ingredients in our salads); but we were pleasantly surprised when we found ourselves going back for more of this 4 ingredient treat.
Pizza à la Truffe Noire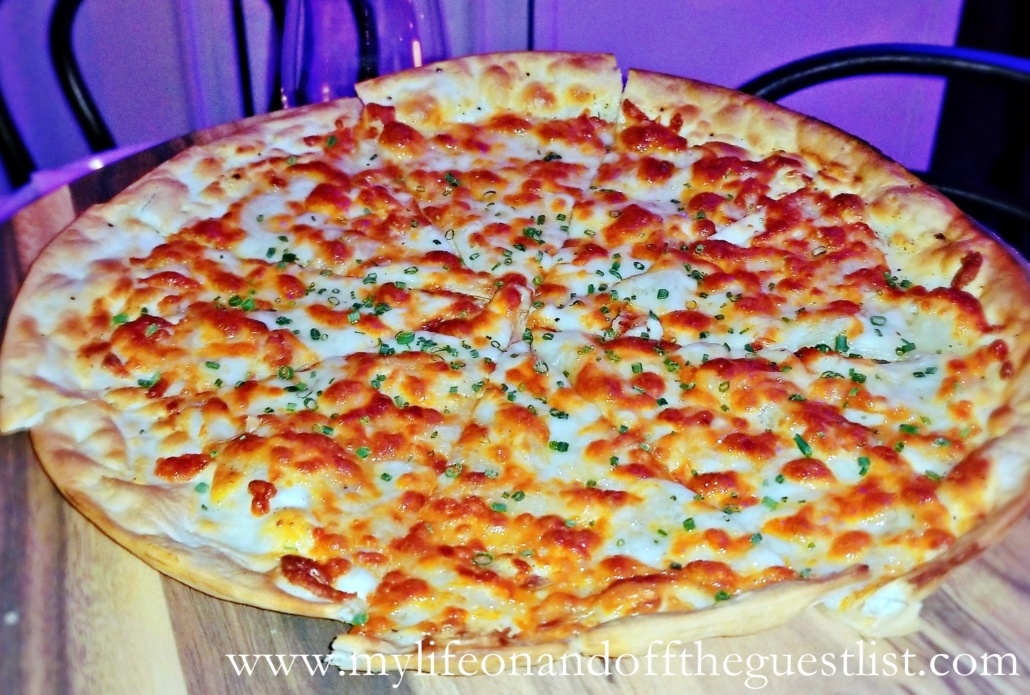 Next up was a delicious thin crust pizza that boasts crème fraîche, black truffle oil, and smoked mozzarella cheese. The smoking of the delicious, milky mozzarella gave the pizza a crisp aroma and an abundance of flavor, and the crust with perfect crunchy without being too hard.
Tartare de Thon Bagatelle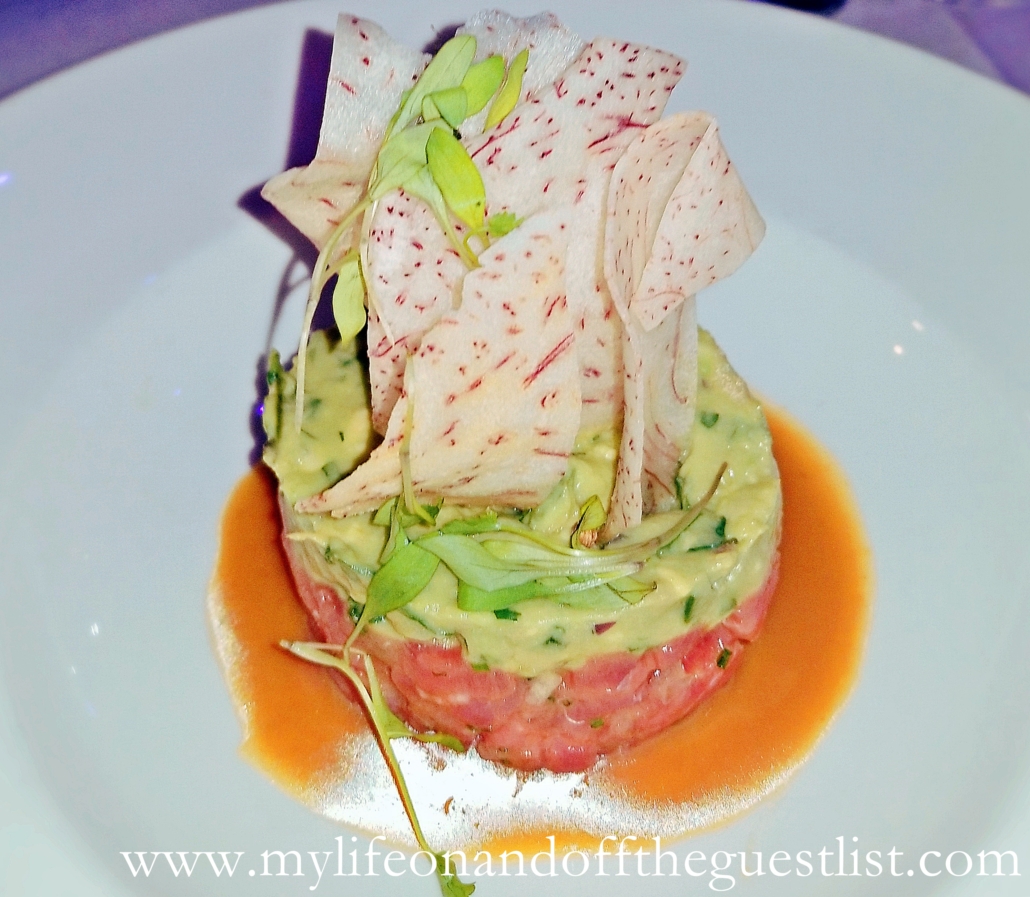 Possibly the best tuna tartar we've ever devoured. The multi-textured, layered, multiflavored starter dish features yellowfin tuna tartar, topped with perfectly seasoned and creamy avocado with a slight kick, a lime soy vinaigrette, and taro chips.
MAIN COURSES
Saumon d'Ecosse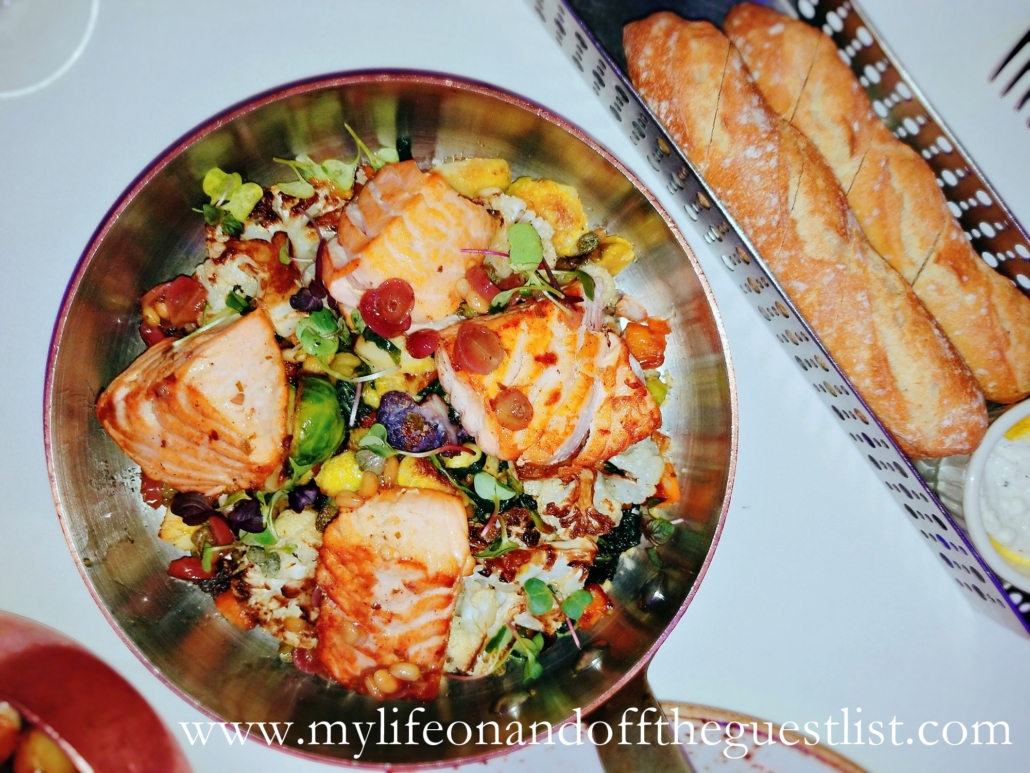 While every dish was superbly delicious, our favorite Bagatelle New York dish was the Saumon d'Ecosse……you can say it was our hero dish. We loved the rustic look and feel of this dish which boasted Scottish salmon, cauliflower, baby spinach, brown butter, pine nuts, and grapes. Each mouthful was a dance of savory, sweet, and earthy flavors that kept us reaching for more.
Poulet Rôti Entier à la Truffe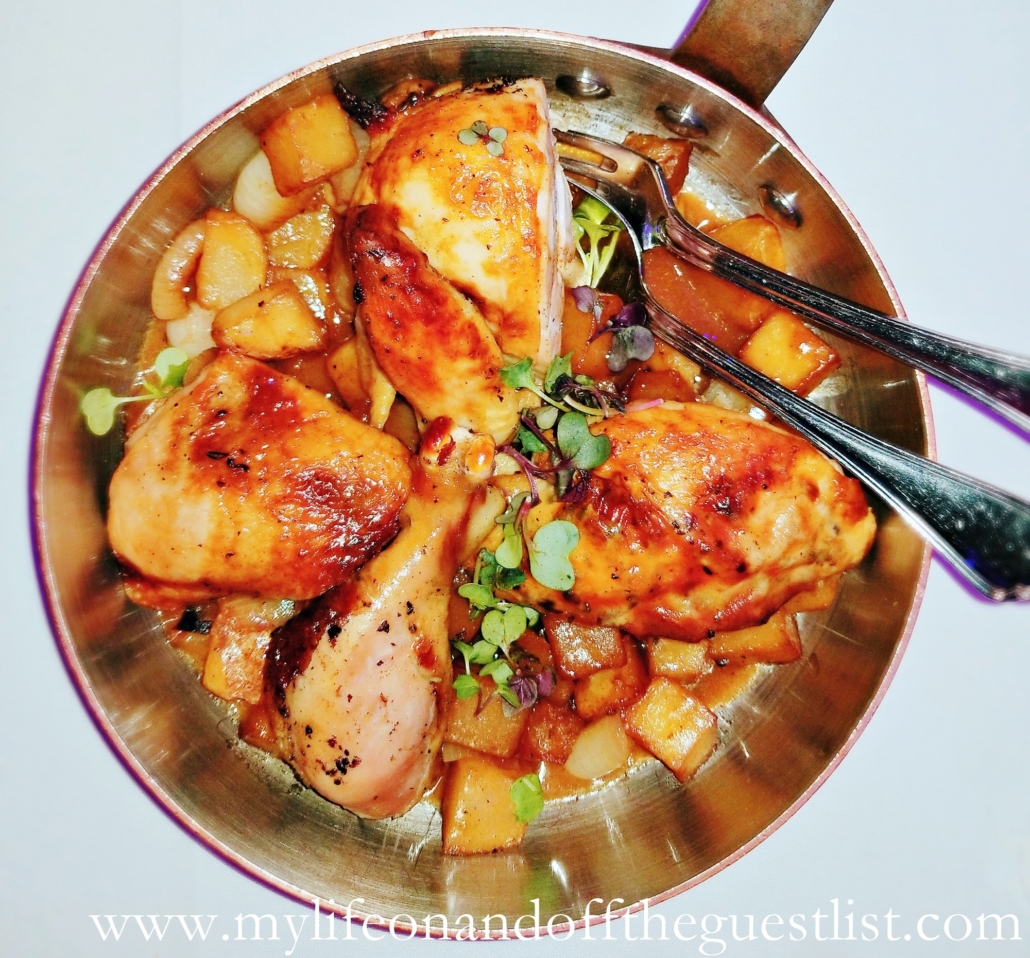 Continuing the rustic French Mediterranean journey, we dug right into the next dish, a tasty half chicken dish that was tender and homey. This assemblage of country style potatoes, caramelized cipollini, and thyme chicken jus (since we're allergic to mushrooms, we enjoyed it without the button mushrooms and truffles), was an elegant take on roast chicken and quite delicious.
Le Steak Au Poivre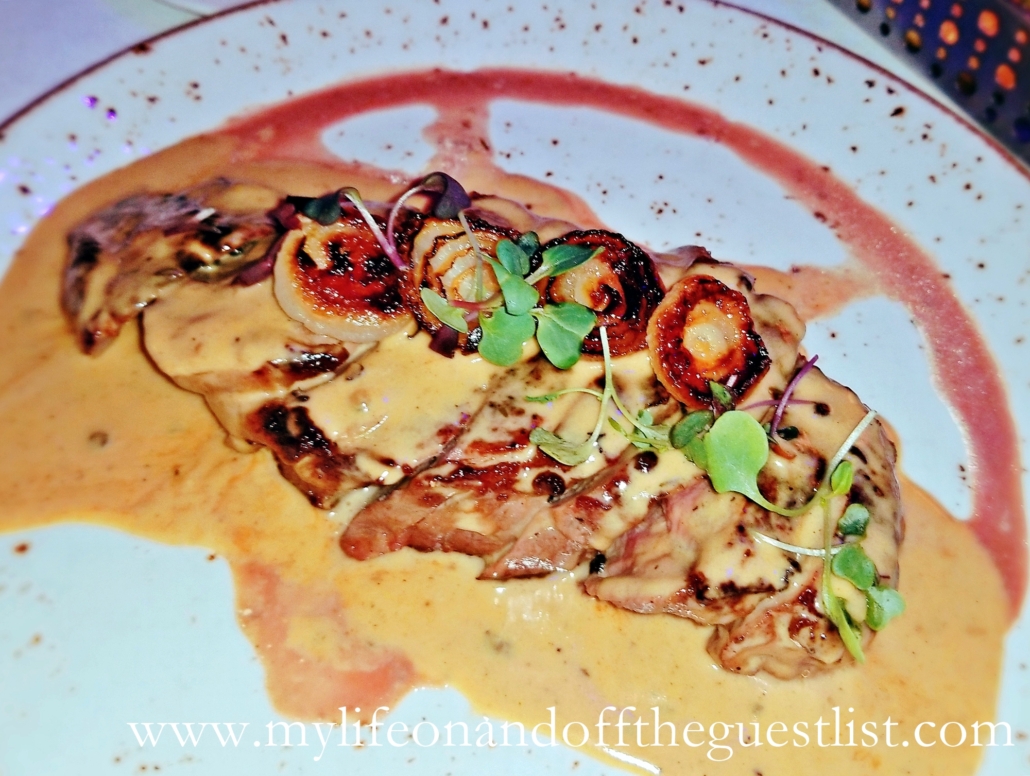 A succulent 12oz black Angus NY strip steak, topped with a cognac peppercorn sauce, and served with crispy Belgian french fries. The layers of condensed flavors in this mouthwatering steakhouse classic danced in our mouths. Boasting a light char and flavorful browning on the outside, the seared steak was perfectly highlighted by the creamy peppercorn sauce.
Another dish presented to us was the Gnocchi Truffés à la Parisienne de Nicolas, but because of the truffle sauce, we were unable to enjoy. This dish consisting of homemade choux pastry gnocchi truffle sauce and Parmesan is a restaurant favorite that many diners order daily.
DESSERT
Bagatelle Mega Sundae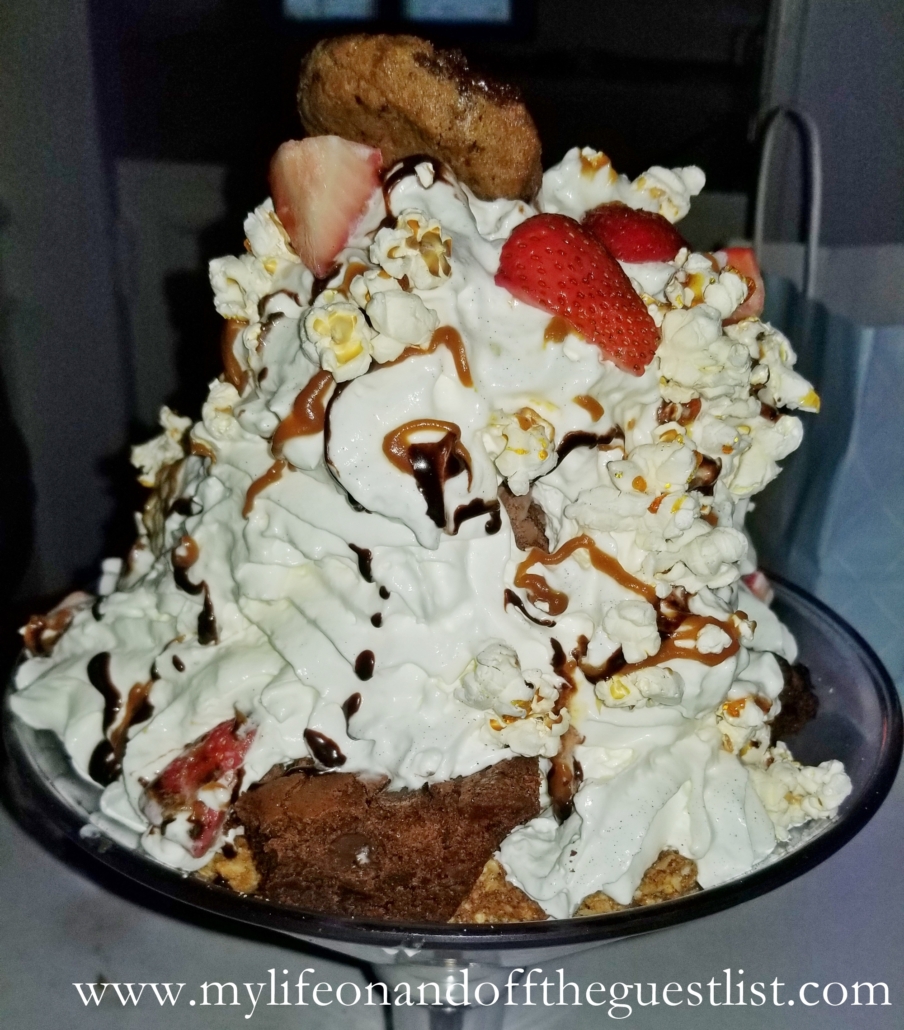 The final indulgence and we do mean indulgence of our Bagatelle New York culinary journey, was this massive ice cream sundae. We highly recommend not trying to eat this by yourself, it is made to share between 3-4 people minimum, especially when you factor in all the glorious courses you will enjoy before this. This sinful decadence consists of granola, ice cream, brownies, cookies, popcorn, gummy bears, and strawberries with drizzles of chocolate and caramel sauces. This behemoth will definitely bring out your inner child but like they say at Bagatelle New York, Joie de Vivre!!