Many things have been said about the sweet smell of Fall. For us, the sweet smell of this fall is the NEW Giorgio Armani My Way Intense Eau de Parfum. The new chapter in the My Way range of contemporary floral fragrances. Unveiled in 2020, the original My Way fragrance encapsulates a new vision of femininity; one that is both profound and free-spirited. Its mood is inspired by how life's rich experiences and encounters shape and define one's self. With a commitment to eco-conception and sustainability woven into its creation – the fragrance achieves carbon neutrality – Giorgio Armani My Way is a scent for a new generation.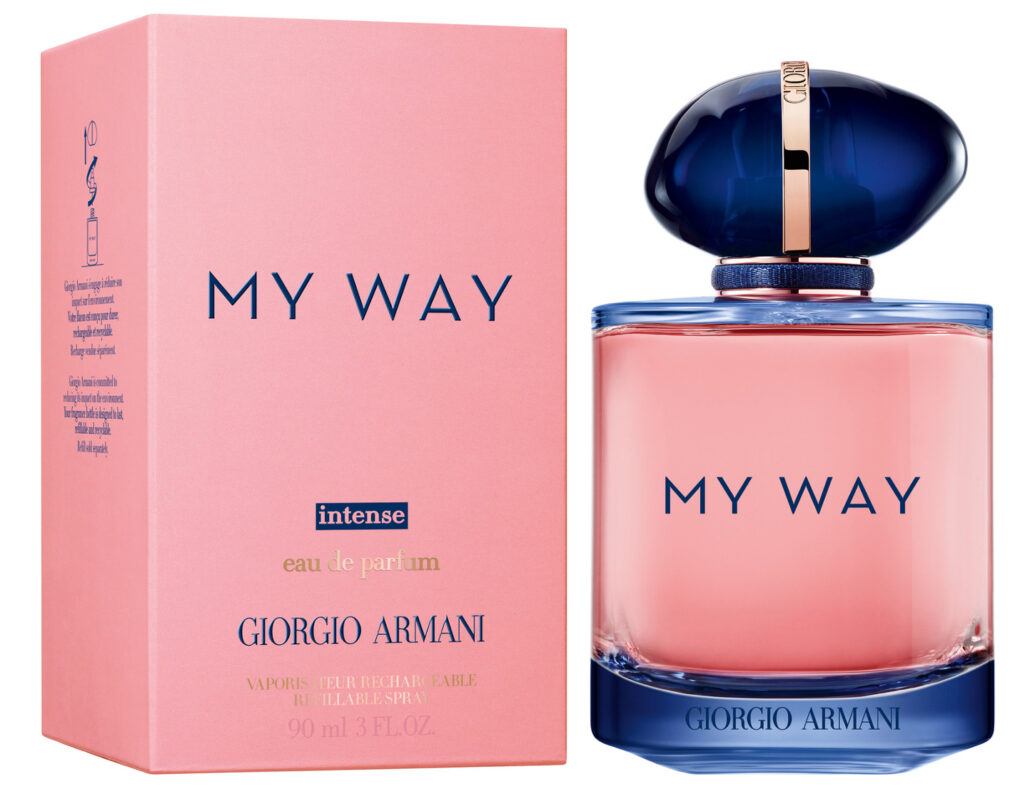 The Giorgio Armani My Way Intense Eau De Parfum ($98.00) is a rich, opulent interpretation of the scent's contemporary floral signature; an invitation to live life intensely. It acts as a talisman, whose intensity makes every experience and encounter even more resonant. With a heart infused with Tuberose sourced from India, the Giorgio Armani My Way Intense becomes the ultra-floral iteration of the original. Made with consciously sourced ingredients and an innovative refill system, this scent reimagines luxury fragrances.
Capturing this spirit of curiosity and connection, the ethos of "I am what I live" is at the heart of the My Way fragrance story. This strong and singular statement to oneself and the world communicates a resolve to follow one's own path. In turn, that route is discovered through one's connections with others.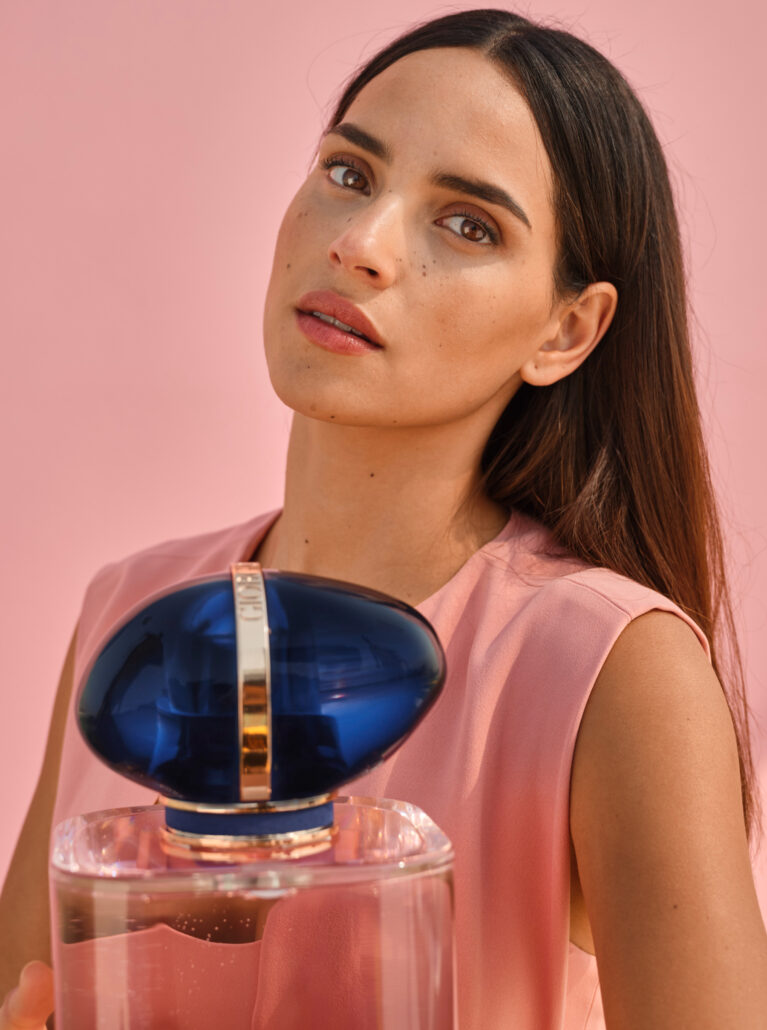 Actress Adria Arjona is the face of My Way and now My Way Intense. She authentically embodies the fragrances' philosophy with her free-spirited, open personality, and a life story that is characterized by embracing new experiences and learning from people from all over the world.
The fragrance bottle is designed with the purpose of driving a shift in luxury consumption patterns. The Giorgio Armani My Way Intense bottle offers the same innovative refill system as the My Way flacon, a first in the fine perfumery industry. All sizes of its spray bottles can be refilled seamlessly, without using a funnel. This simple process is completed at home without having to travel to a store, by turning the refill bottle upside down to decant the fragrance into the original bottle, without losing a drop. This effortless method of refilling the bottle makes you want to take a more responsible attitude to consumption. It's a fact that using fewer materials is a convenient option. The original bottle is a beautiful object that is designed to last.
My Way Intense's 50ml bottle and 150ml refill bottle represent a 64% reduction in the fragrance's carbon emissions; one of its main environmental impact factors. Refilling the bottle avoids creating those carbon emissions that would arise from producing a greater number of bottles. Compared to using four 50ml spray bottles, both the 50ml spray and 150ml refill bottles represent a 32% reduction in cardboard use, a 55% reduction in glass use, a 64% reduction in plastic use, and a 75% reduction in metal use.
The recycled and recyclable materials of the bottle and its packaging have been chosen to reduce their residual carbon footprint. The spray and refill bottles are crafted from recycled glass, plastic, and metal; the spray bottle's metal and glass components can be separated for easier recycling. The fragrance's outer box is composed of recycled cards, with its blue lettering in vegetable-based ink.
Giorgio Armani My Way Intense is available NOW at all Giorgio Armani Beauty retailers including www.giorgioarmanibeauty-usa.com, Sephora, Nordstrom, and more.