Hey Jersey girls, we're excited to share our amazing trip to the newest member of the Sephora family, the Sephora Studio Hoboken. This newest location in Hoboken, New Jersey is the second small-format urban Sephora concept store which offers a more intimate format designed to offer a highly-customized shopping experience for all the neighborhood's beauty addicts.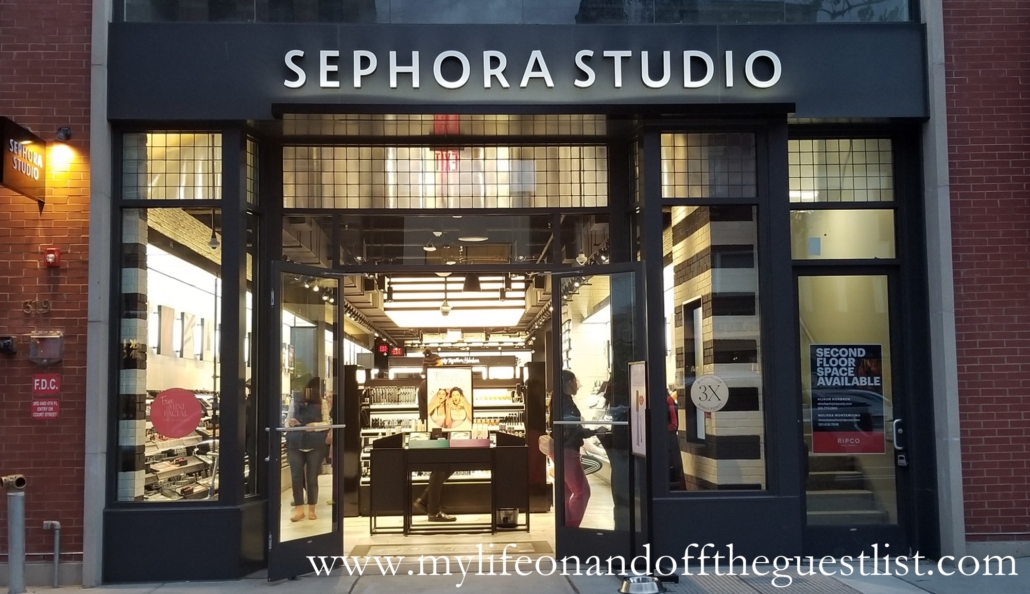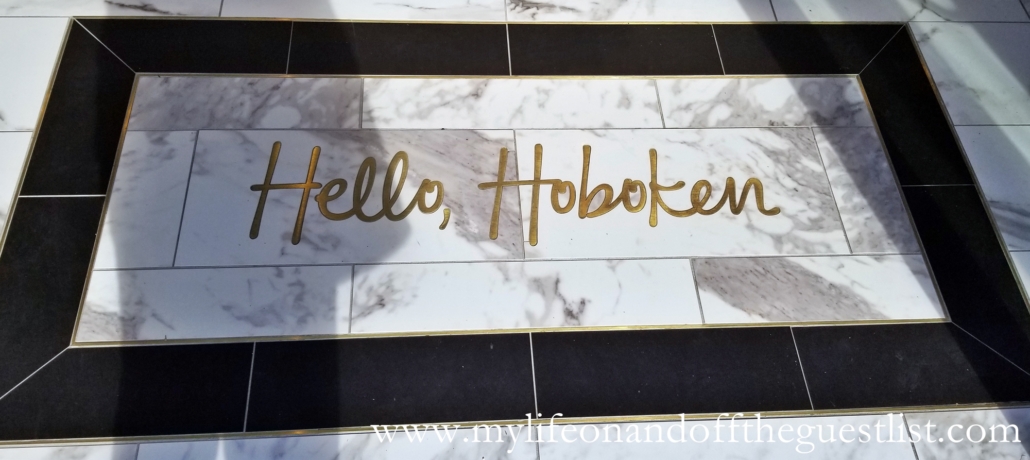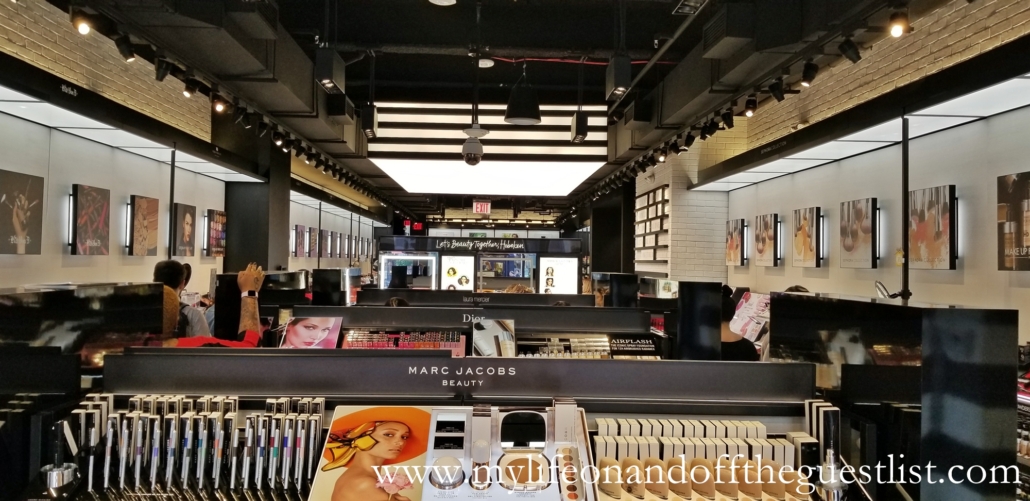 The 3,580 square foot Studio, located at 319 Washington St., offers a comprehensive menu of new and classic offerings to meet all of your unique wants and needs during your visit. The intimate beauty haven offers a carefully-curated product assortment, store beauty advisors with the highest level of Sephora training and certification, and a variety of high-tech digital tools that enhance your experience.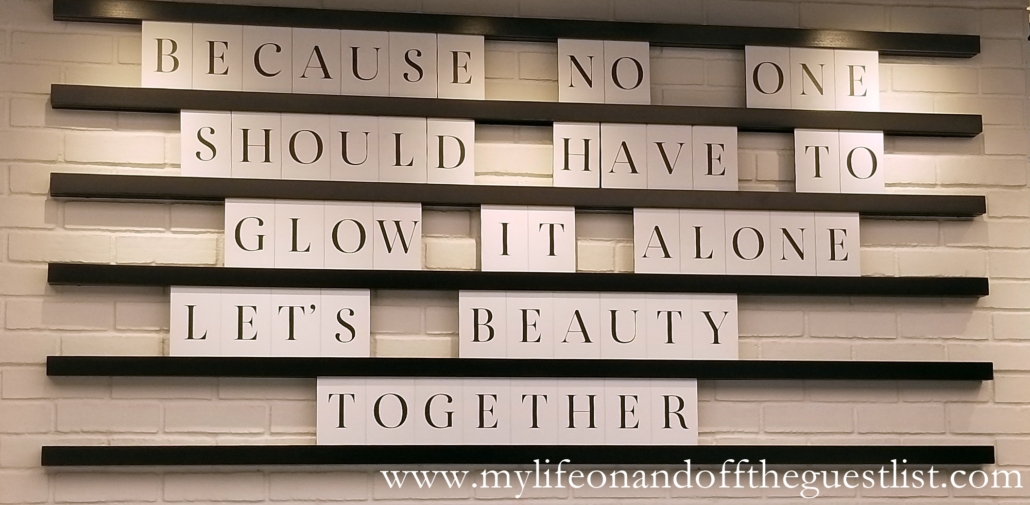 The new location is all about celebrating your beauty. We had the pleasure of experiencing the NEW Perk Hydrating Facial at the Skincare Studio – a premium 2-in-1 facial service that utilizes the PERK technology to exfoliate, hydrate and nourish skin for instant, glowing results, complimentary with a $75 minimum skincare product purchase.  Beauty lovers, you will love this facial.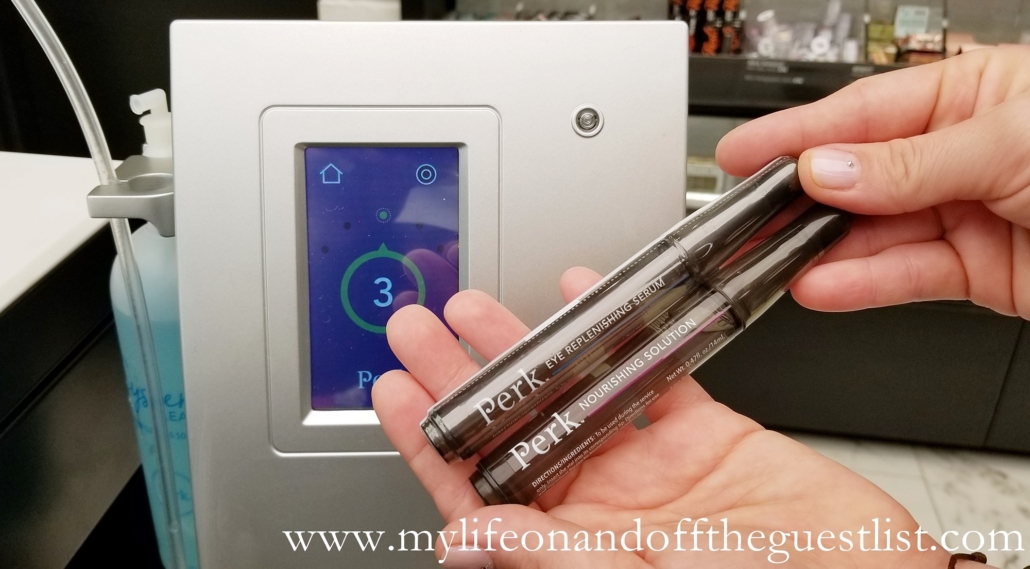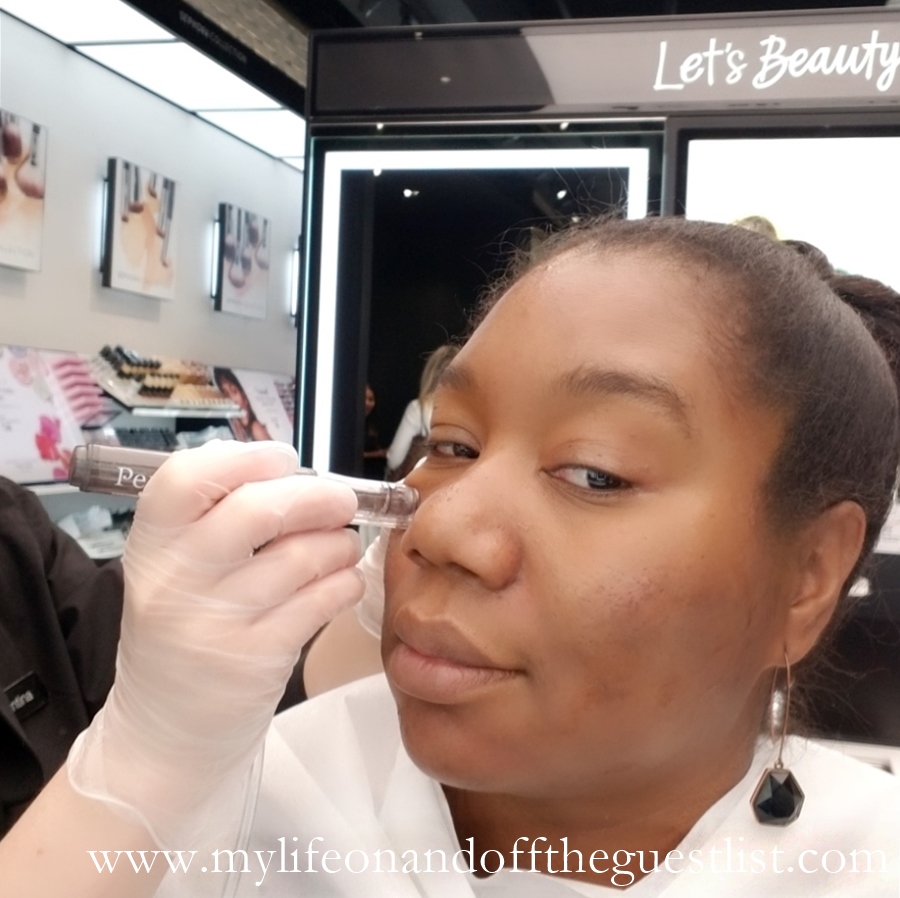 Using suction and a nourishing solution for the face and a replenishing serum for the eyes, the Perk facial acts like a magnet for skin gunk. The device boasts five suction levels but none are even remotely painful or annoying, and there is no redness or soreness afterward. You may cringe a little at the gunk the Perk facial removes from your skin.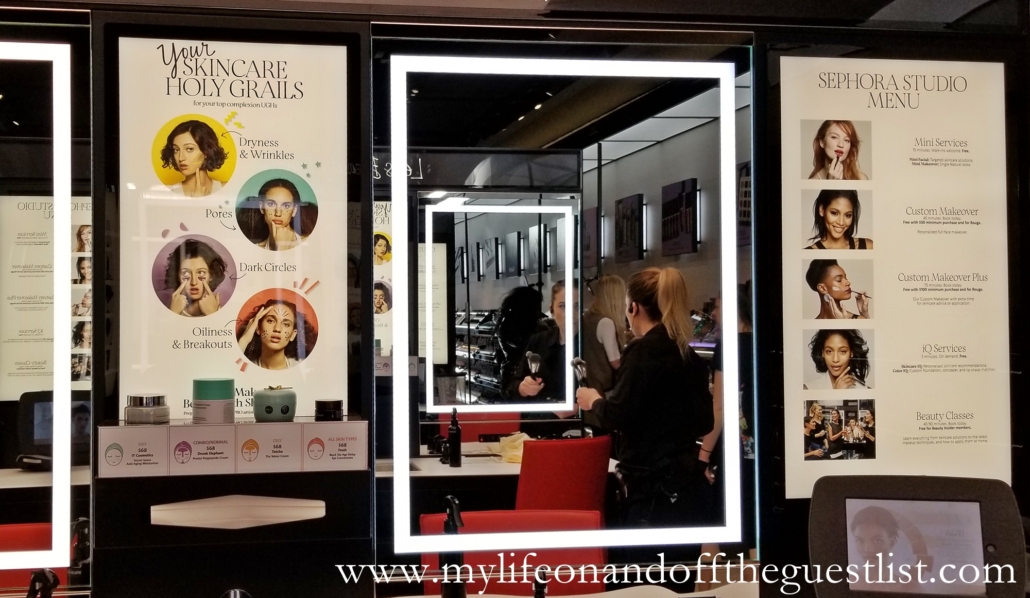 The Sephora Studio Hoboken also has apps that offer easy and convenient access to information, like the Digital Makeover Guide, Digital Skincare Guide, Beauty Studio Check-In,  and more. There are several digital components throughout the store that make beauty personal for you, like the Moisture Meter, Color IQ, Online Reservation iPads, and Sephora Virtual Artist.
They also have elevated service offerings at the Beauty Studio include Makeovers,  Studio Concierge, and Beauty Classes. With eight seats and four sinks, customers can the 15 Minute Mini Makeovers + Facials, 45 Minute Custom Makeovers, and the 75 Minute Custom Makeover Plus. Of course, all of your beauty favorites are available. Although smaller in square footage, the Sephora Studio Hoboken has a curated selection of brands across prestige cosmetics, skincare, hair care and fragrance (although the fragrance area is reduced to only rollerballs, it's more than what you need). After our Perk Facial, we enjoyed a mini makeover using some of the prestige cosmetics and skincare brands Sephora offers.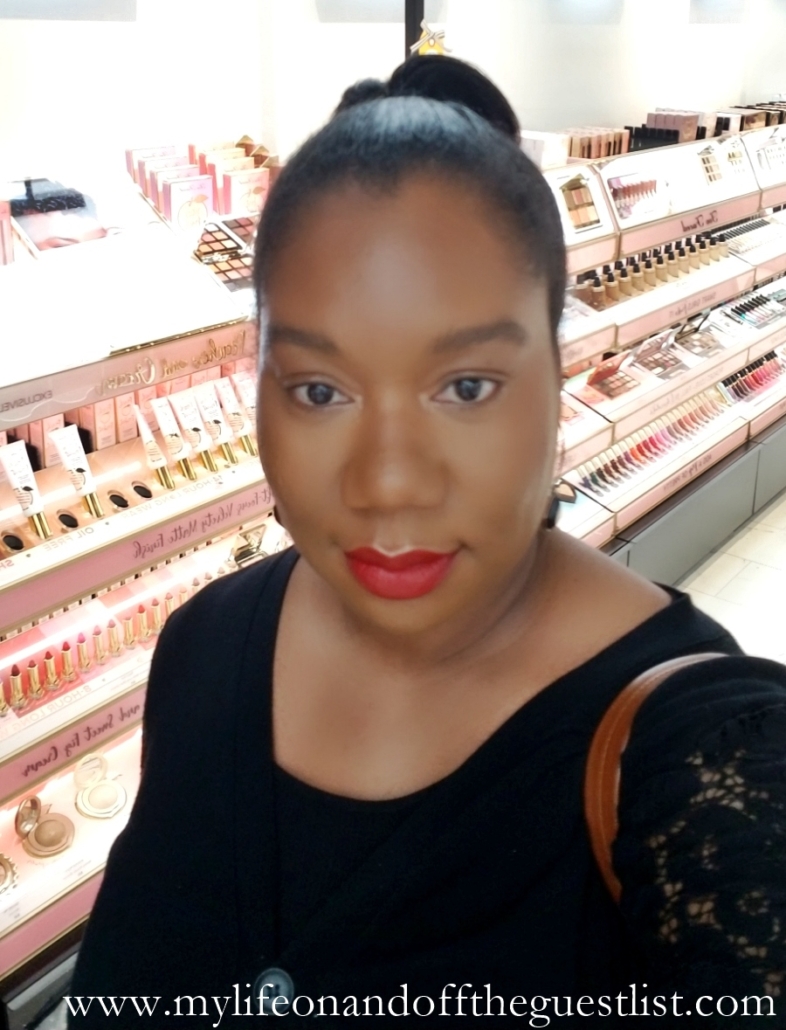 We also took some time to tour the space to test and try products from the curated selection of brands available. This is something the Sephora Studio Hoboken highly encourages. Check out some of our favorites below: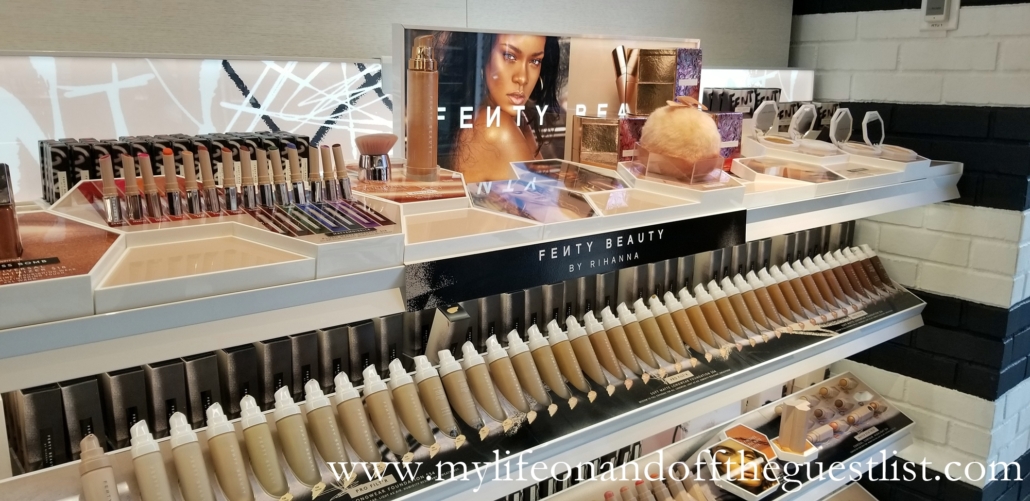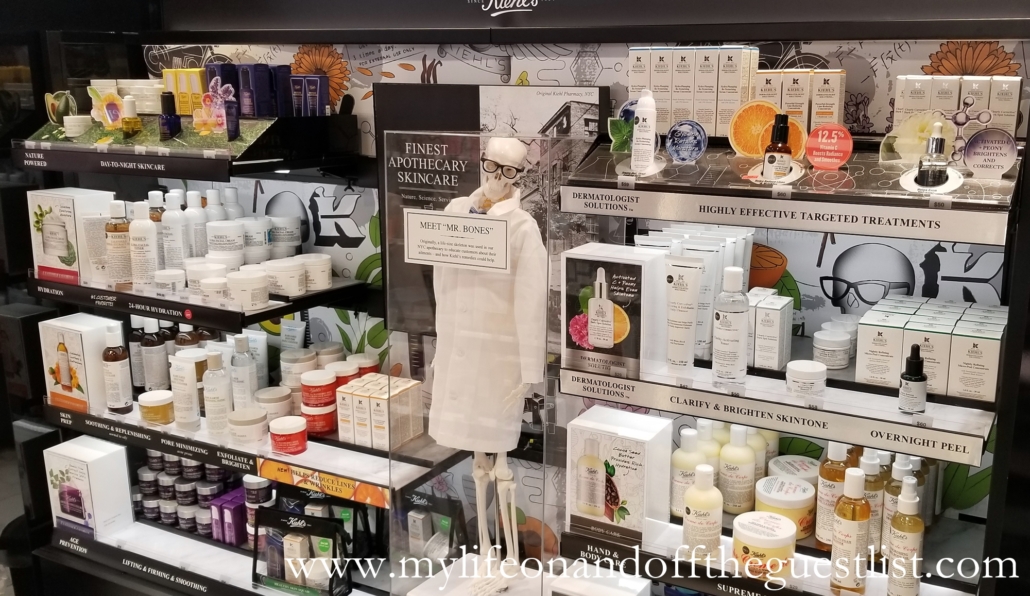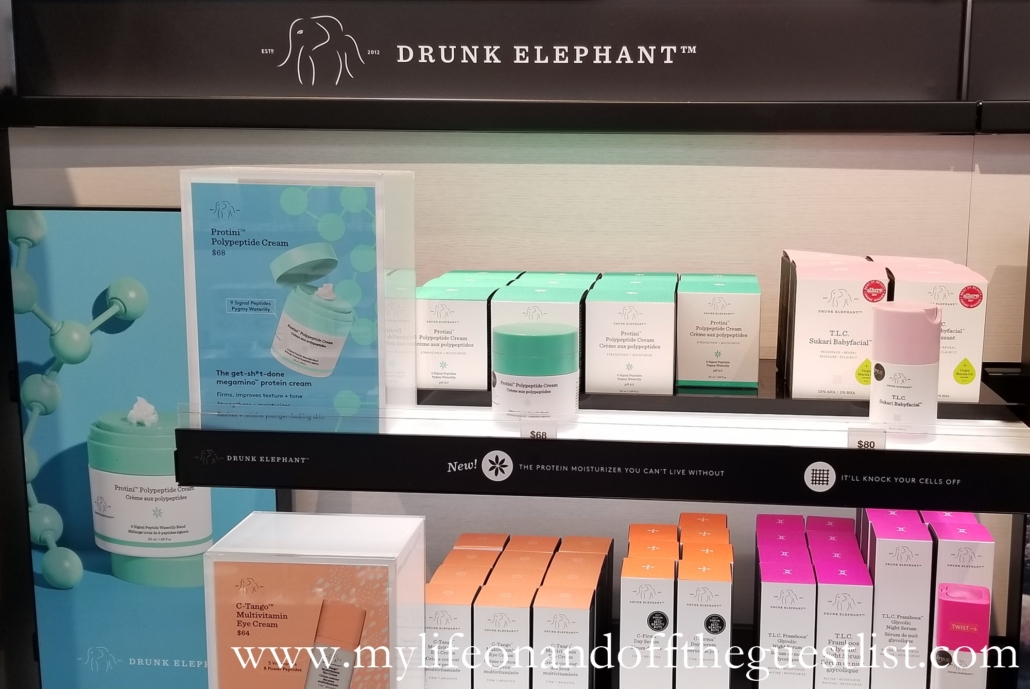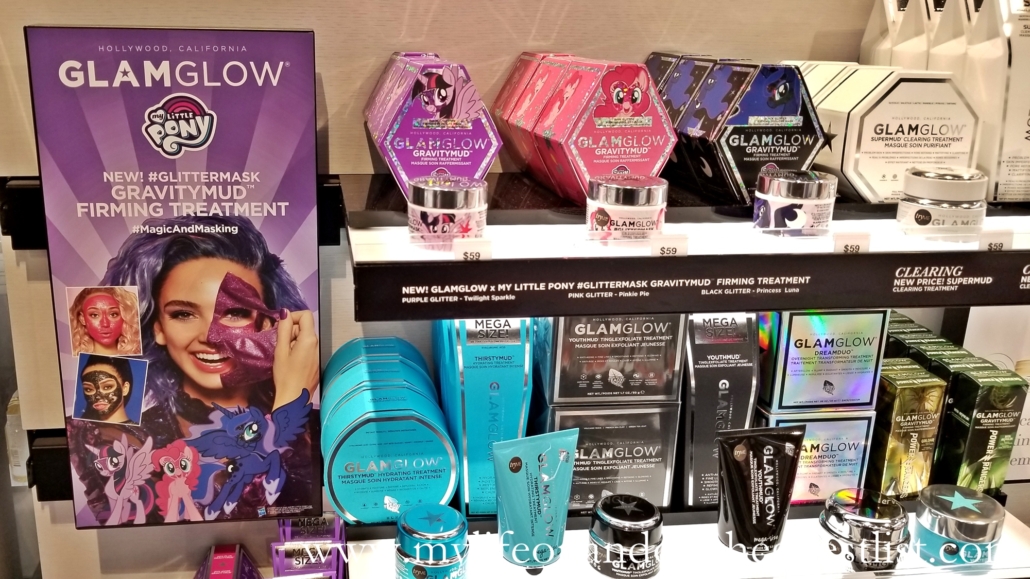 Naturally, we couldn't leave the Sephora Studio emptyhanded. Thanks to Sephora's Scouted by Sephora initiative, we discovered new brands like Dr.Jart+, as well as new products from some of our favorite brands.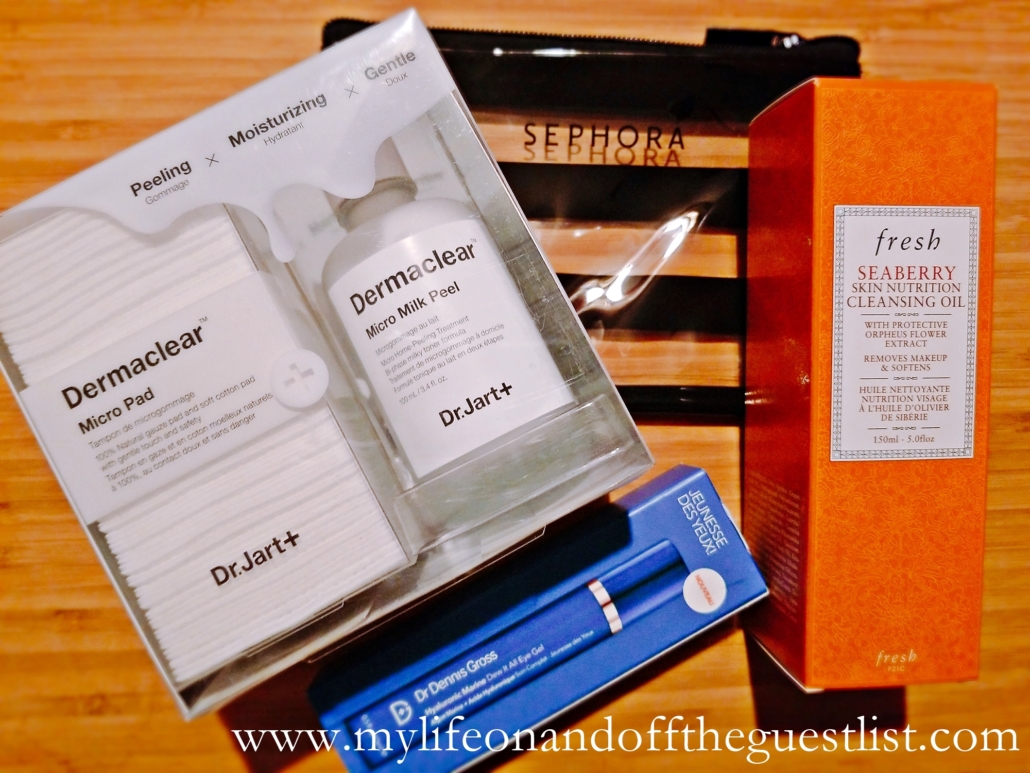 If you're a beauty lover who lives in or near Hoboken, New Jersey, you must visit the Sephora Studio Hoboken location. You will love how this studio's highly-customized approach to beauty aims to truly raise the bar for personalized services. Happy Shopping Hoboken beauty lovers.