Did you know you don't have to wait until October to purchase products that support the fight against Breast Cancer? Thanks to the Breast Cancer Research Fund, we were introduced to several products that are helping to fund breast cancer research. No longer do you have to wait until October to show your support. With lots to shop for in the beauty, fashion, home, lifestyle, travel, health, fitness, and more categories, these pink BCA products help you do good 365 days a year. So join us in supporting BCRF's Pink Outside the Box products.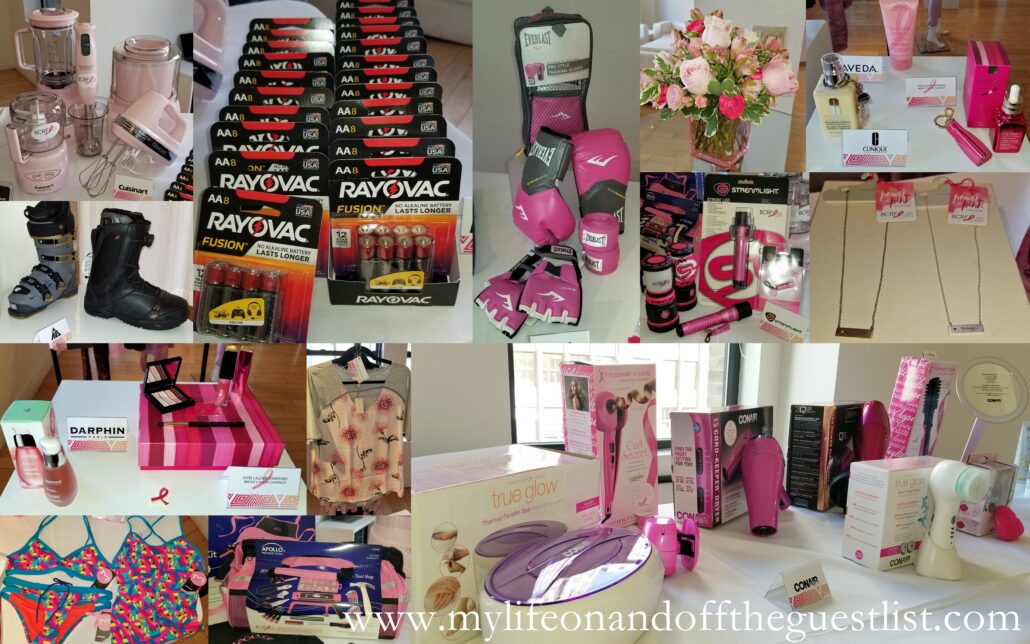 A few weeks ago, the US observed National Cancer Survivors Day, a day that highlights and celebrates the fact that many are enjoying life after cancer. As anyone who lives with cancer will tell you, it is a 365-day issue, so we thought, why not highlight products you can purchase 365 days a year that helps the cause. While you can donate at any time during the year (and we encourage you to do so), there are many Pink Outside the Box products, many we use daily, that will help further the cause. Plus, for those who can't donate, purchasing these everyday items pink BCA products ensures you are helping.
Cuisinart Kitchen Appliances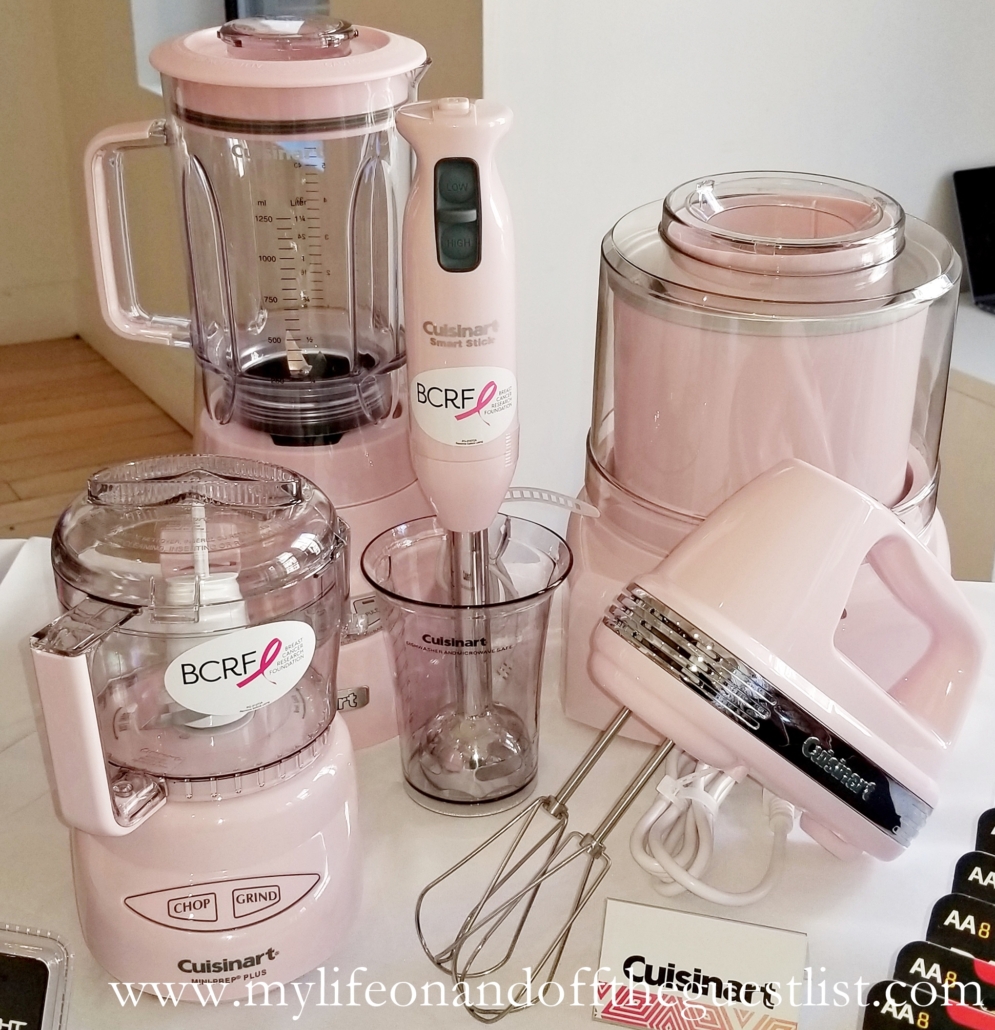 Need a new kitchen appliance? Why not try one of these from Cuisinart who donates $32,500 annually to BCRF, regardless of sales. Your purchase of a food processor, mixer, or blender will help continue to fund research and achieve a cure.
Apollo Precision Tools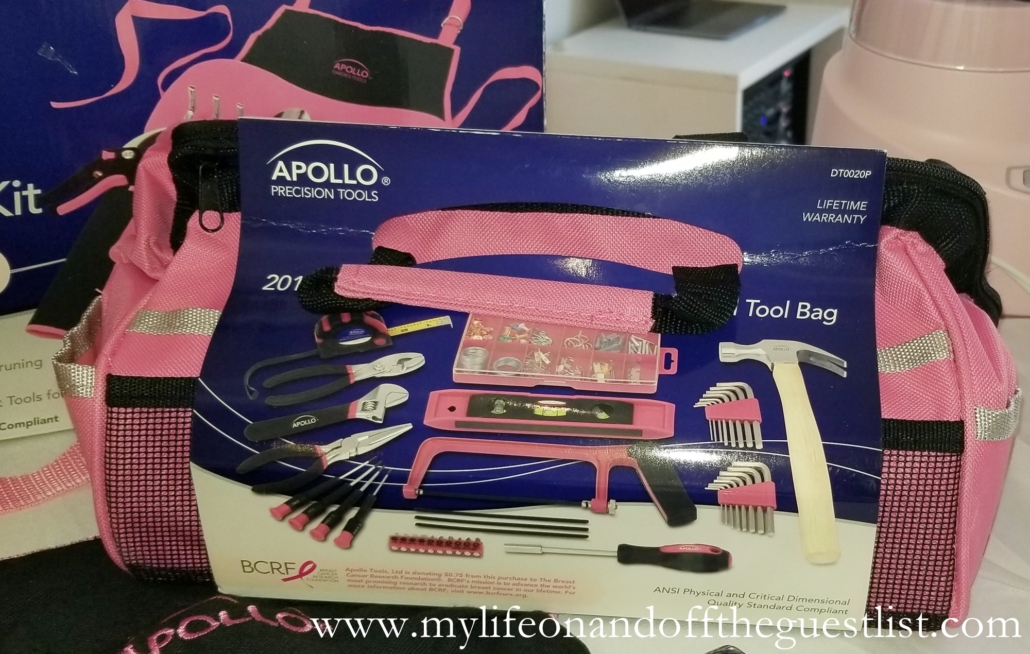 Let's face, we all need tools. Home repair is a continuous need and they will always need fixing. Apollo Tools offers a wide variety of tools and toolkits where a portion of sales are donated to BCRF. For every cordless drill sold, $2.00 is donated; for every 18 piece garden tool set, $3.00 is donated, and so on. Your home repair could save a life.
Conair Hair and Beauty Tools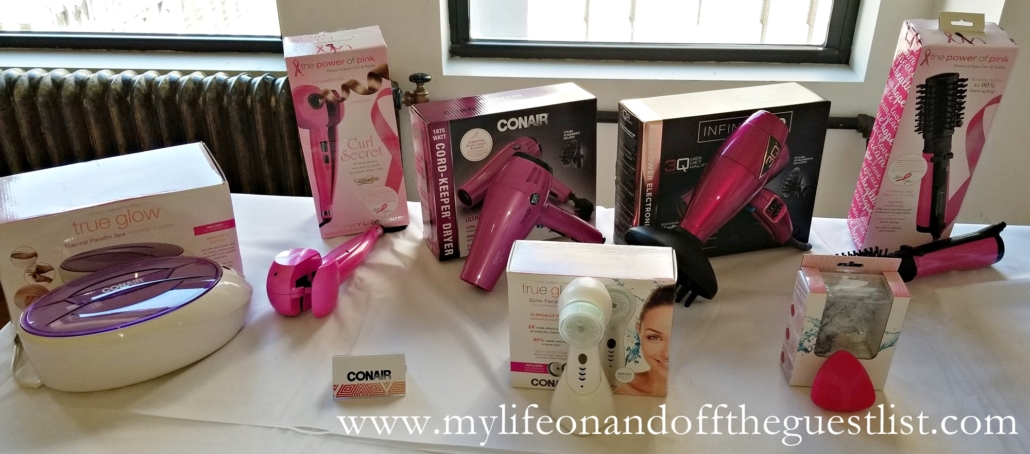 Beauty tools have become essential in making sure your routine runs smoothly and quickly and these just happen to also help those in need. Whether you're in the market for a new hairdryer, facial cleansing tool, curling iron or spa treatment device, Conair donates $110,000 annually, regardless of sales.
Everlast Training Gloves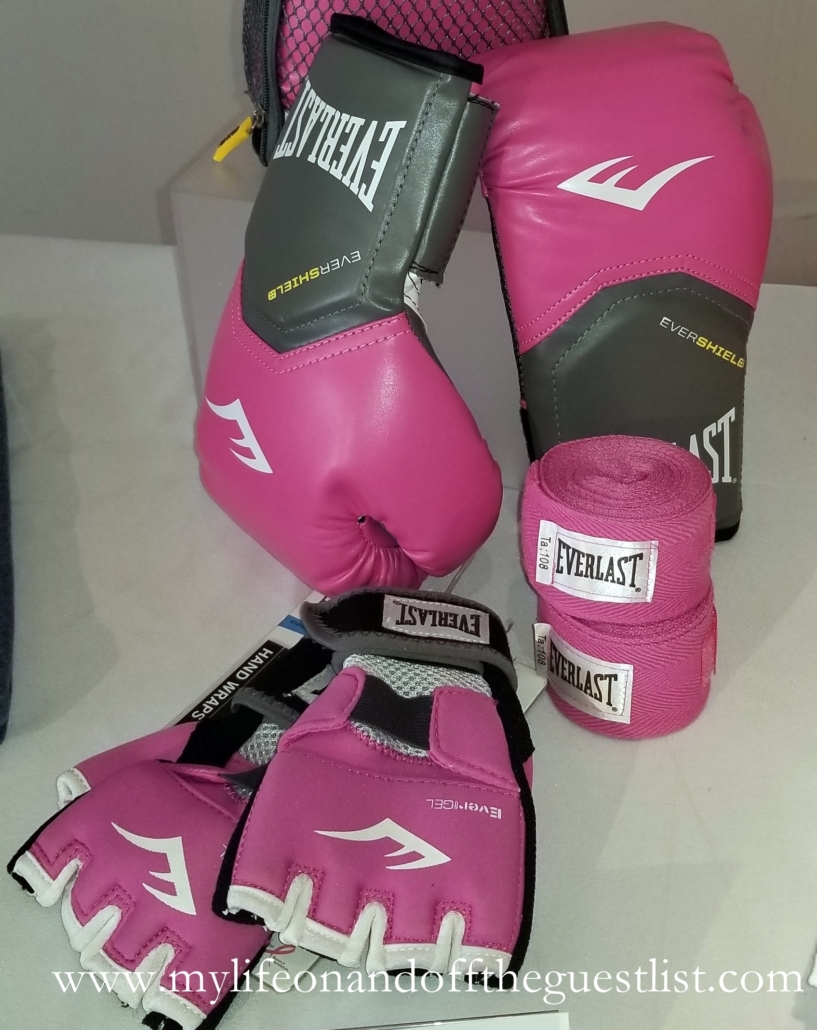 What better way to help fight Breast Cancer than with boxing gloves! Whether you're a beginner or a pro at sparring, heavy bag workouts and mitt work, purchasing these Everlast pink BCA products help them continue to donate $75,000 annually to BCRF, regardless of sales.
Streamlight LED Lights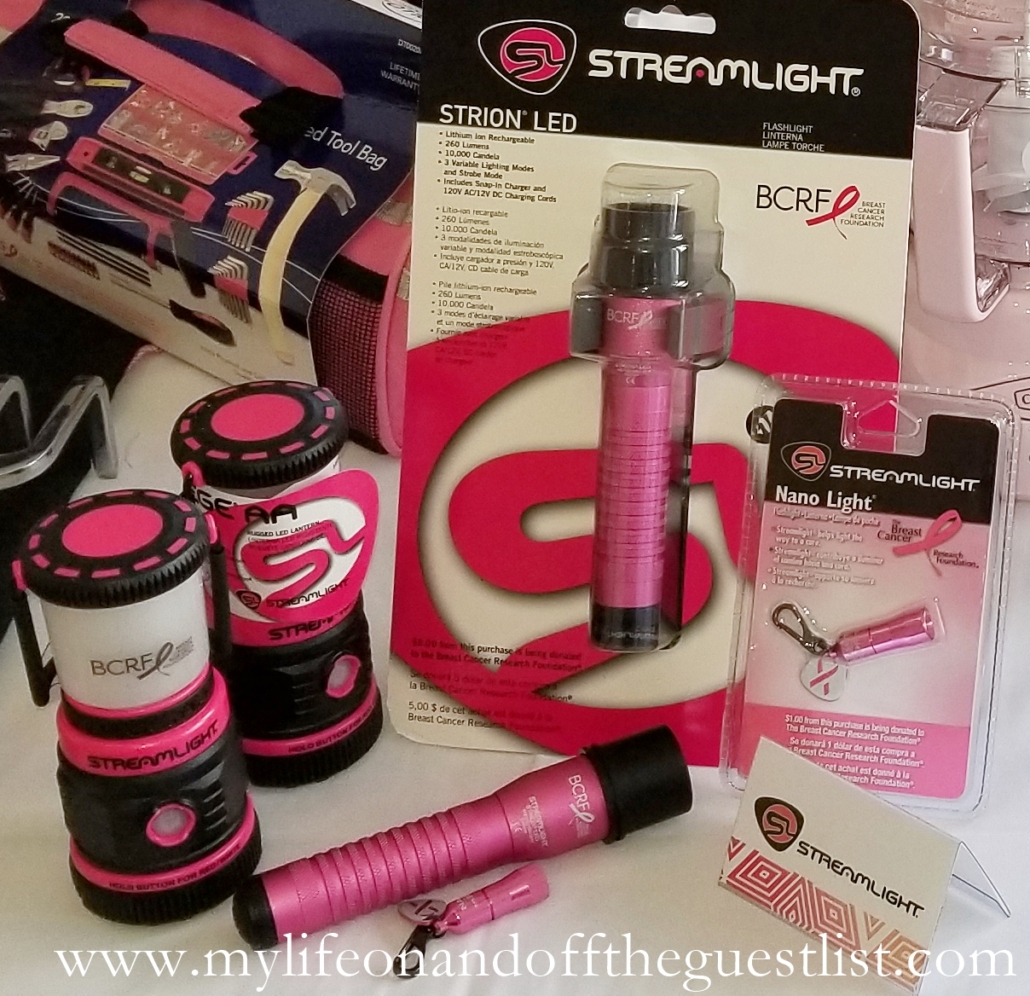 Streamlight offers keychain lights, patio/camp lights and far-reaching flashlights in pink including the Pink Strion LED, Pink ProTac HL, Pink Siege AA, and Pink Nano Light. $1.00- $5.00 of every purchase of Streamlight pink BCA products are donated to BCRF.
Teleflora Pink Grace Bouquet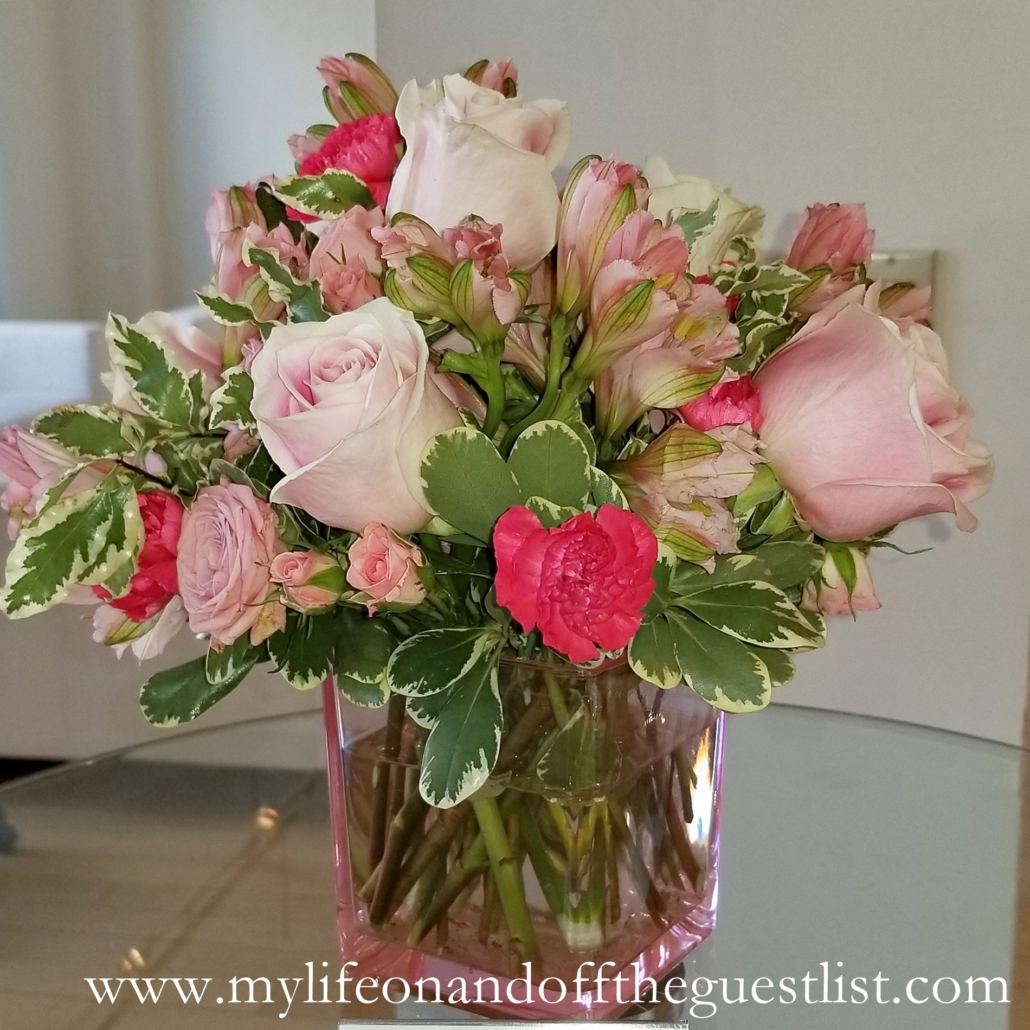 As the saying goes, "Say it with flowers." So why not share how much you love them with this lovely mixed bouquet featuring pink roses arranged in a perky pink cube. With 15% of its $54.95 price going to BCRF, it's a beautiful way to pay tribute to those who need it.
Aveda, Clinique, and Estee Lauder BCA Products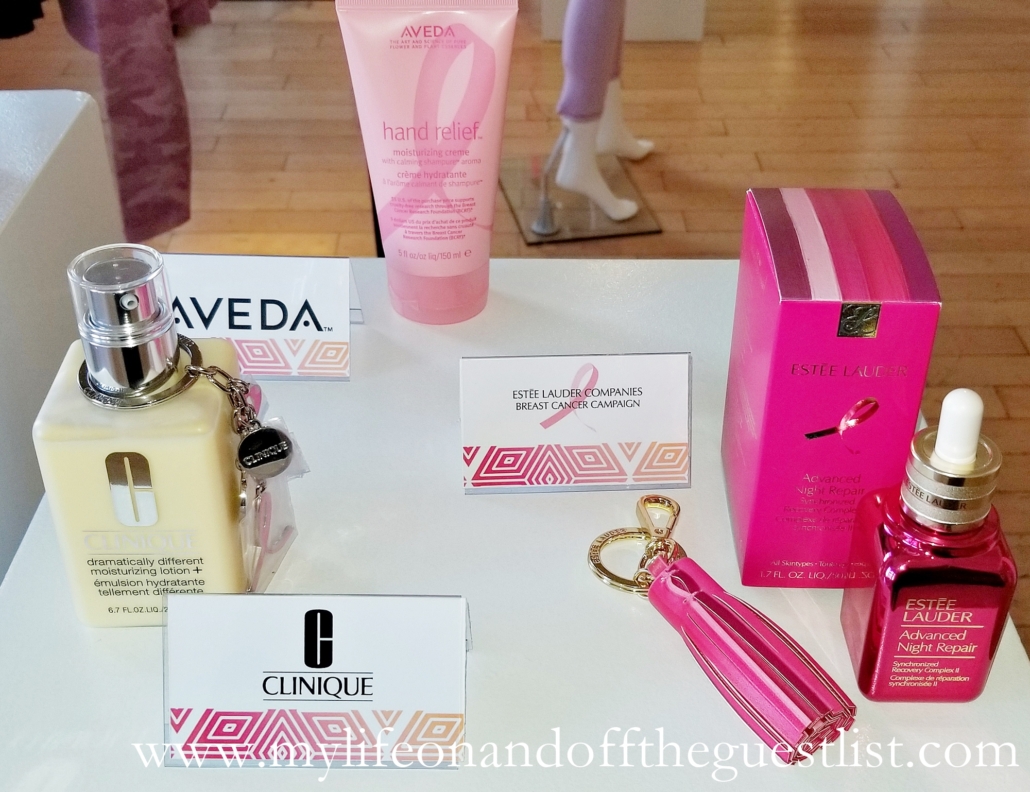 Aveda's limited-edition Hand Relief Moisturizing Creme comes with pink cap and band featuring an invigorating rosemary mint aroma of certified organic rosemary and peppermint. $4 U.S. from the purchase price of this pink BCA product goes to BCRF, with a maximum donation of $331,000.
Each year, Clinique offers a special, limited-edition bottle of its Dramatically Different Moisturizing Lotion+, which combines all-day hydration with skin-strengthening ingredients to help skin look younger, longer. $10 from the purchase price, with a maximum donation of $475,000.
Estée Lauder's #1 repair serum, the Advanced Night Repair, not only comes packaged with a 3-charm pink ribbon keychain that empowers you to show their support for breast cancer awareness, it also contains a touch of blue in the design to represent the less than 1% of men who are also diagnosed with breast cancer, and 20% of its $95.00 retail price is donated.
There are hundreds other pink BCA products available for purchase year' round that helps support the cause including fashion from Lane Bryant, office supplies from Officemate, jewelry from Alex and Ani, and much, much more. To shop all of BCRF's pink BCA product categories, visit www.bcrf.org/shop-pink.