Hello, summertime! There are many things to celebrate during the month of June. For one thing, it's the month that welcomes summer. It is also the month to celebrate National Rosé Day, National Bubbly Day, National Flip Flop Day, and much more ways to celebrate summer. Speaking of Rosé, we had the pleasure of celebrating National Rosé Day at the Vinho Verde Wine Experience. It was a day filled with wonderful Rosé and White wines from over 30 leading wineries in the Vinho Verde region of Portugal. (Fun fact: Did you know Rosé wine is the oldest known type of wine, dating back as far as 600 BC?)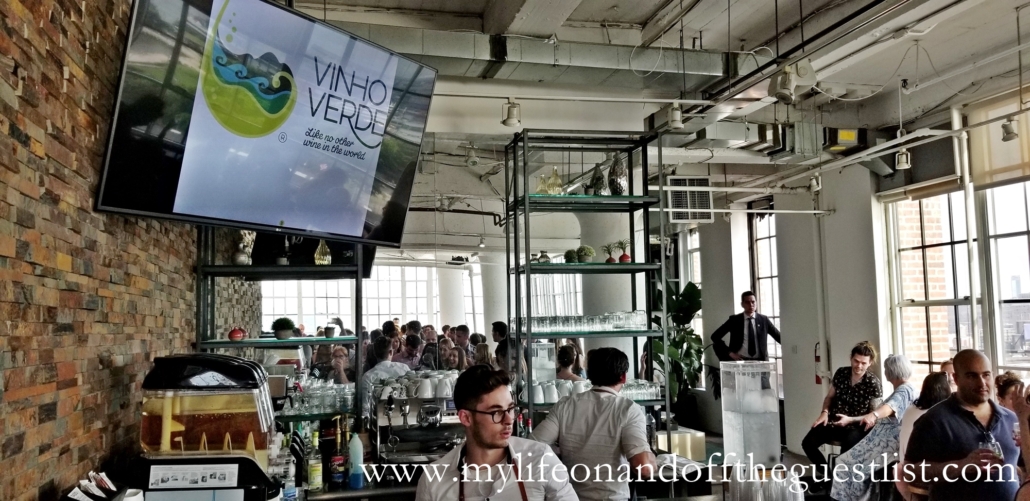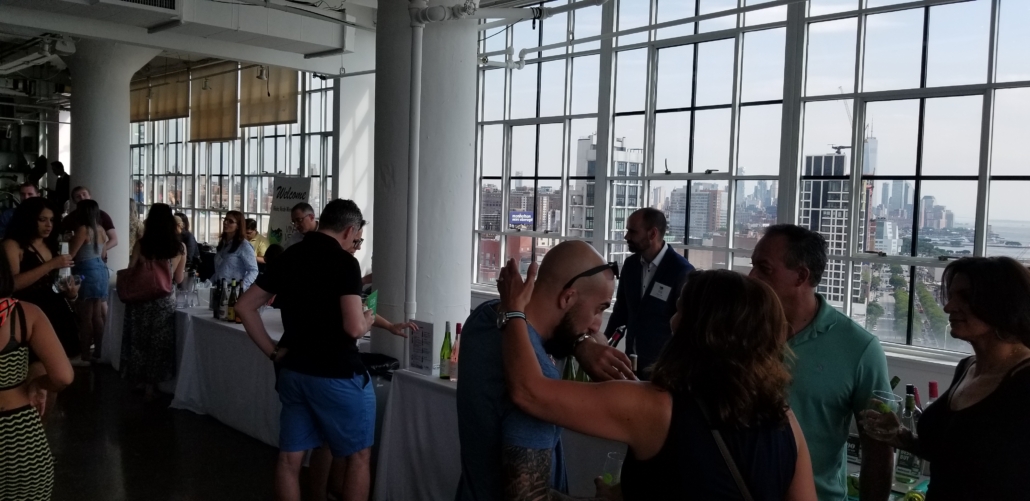 While you may think 'Verde' refers to the color green, it actually refers to the wines being young wines; the Vinho  Verde wines are released 3-6 months after harvest. These wines are light to medium bodied, boast lower alcohol, are usually crisp, and feature a floral and fruity freshness. The day-long Vinho Verde Wine festival was broken down into three, 3-hr sessions. It featured sommeliers hosting information sessions about the Vinho Verde region; mixologists who created unique and distinctive Vinho Verde-based beverages at the Vinho Verde Cocktail Bar; live music; live artist painting by artist Christopher Ghiraldi throughout the event; a photo booth to capture memories;  complimentary food options from Ferris, Conmigo, New York Burger Co, Eataly NYC, Silly Chilly Dumplings, and MY/MO Mochi Ice Cream; and of course, unlimited wine tastings from such Portuguese vineyards as AB Valley Wines, Adega Ponte de Lima, Campelo, Aveleda, Quinta da Lixa, Manuel Costa & Filhos, and Adega de Monção.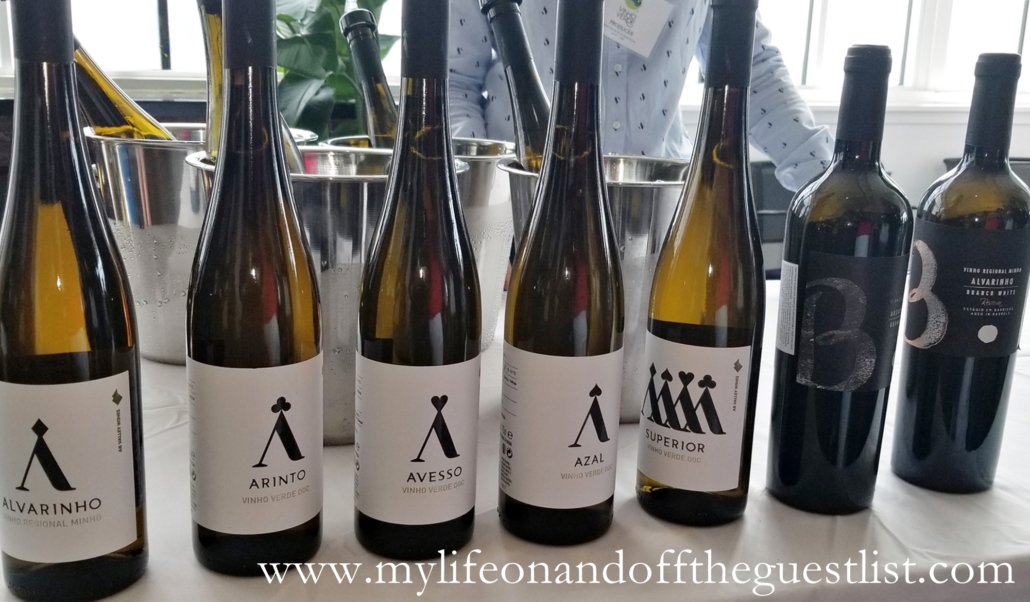 The Vinho Verde region bases much of its winemaking on the unique use of blends from the several indigenous grape varietals the region is known for, such as like Loureiro, Trajadura, and the classic Alvarinho. Vinho Verde has produced wine for over 2,000 years, making it one of the oldest wine regions in Portugal and one of the largest wine regions in Europe.
Since it was National Rosé Day, we started off sampling the Rosé wines first, then some white wines. Our first Rosé was from the Adega Ponte de Lima vineyard. This crisp, salmon-colored wine boasts a delicate, slightly sweet with a rich wild red berry flavor. In fact, we enjoyed all the wines from this vineyard, they were all refreshing and crisp, perfect for the hot summer days. But there was more to enjoy at the Vinho Verde Wine experience.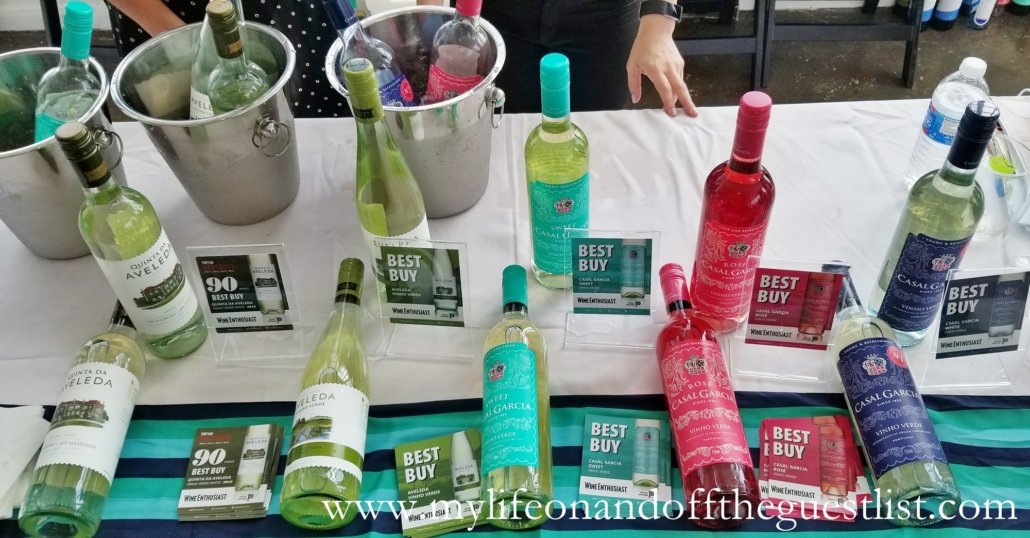 We really enjoyed the wines from the Aveleda and Casal Garcia vineyards. These wines were very high on our lists. We loved it all, from the sweet and fresh white to effervescent sparkling, and the bright rosé. The young and refreshing Casal Garcia White has a very delicate and slightly fruity aroma making it a fresh, smooth and well-balanced wine. The Sweet Casal Garcia is sweet but not too much for an extremely hot day. We found it quite refreshing and versatile. The Casal Garcia rosé has a gentle and fruity aroma that gives it a gives it a smooth, delicate flavor. There were so many Vinho Verde Wine options per vineyard that we had to take a break to eat before we continued on our tasting journey.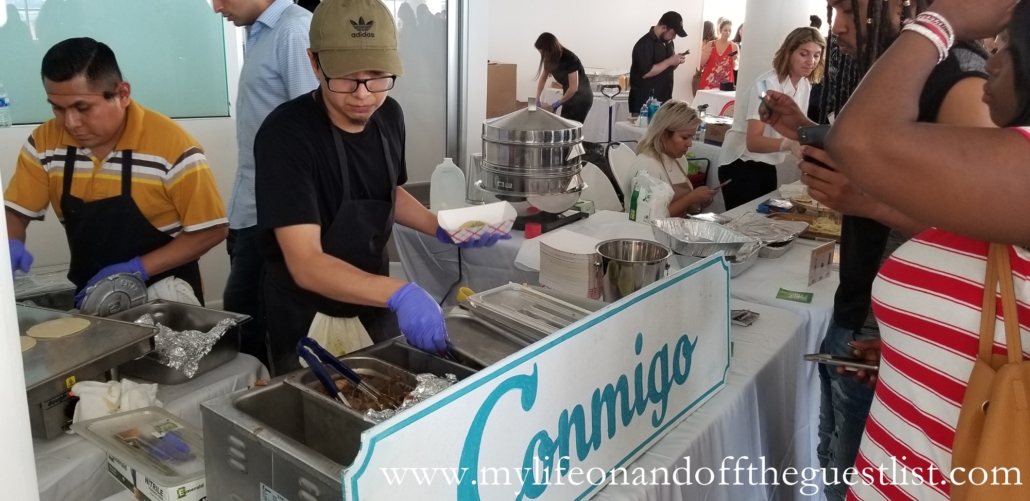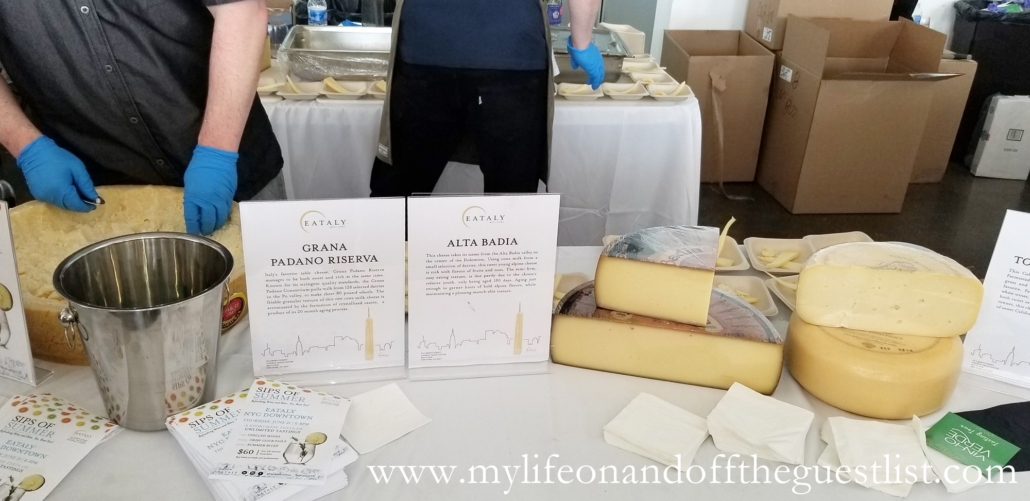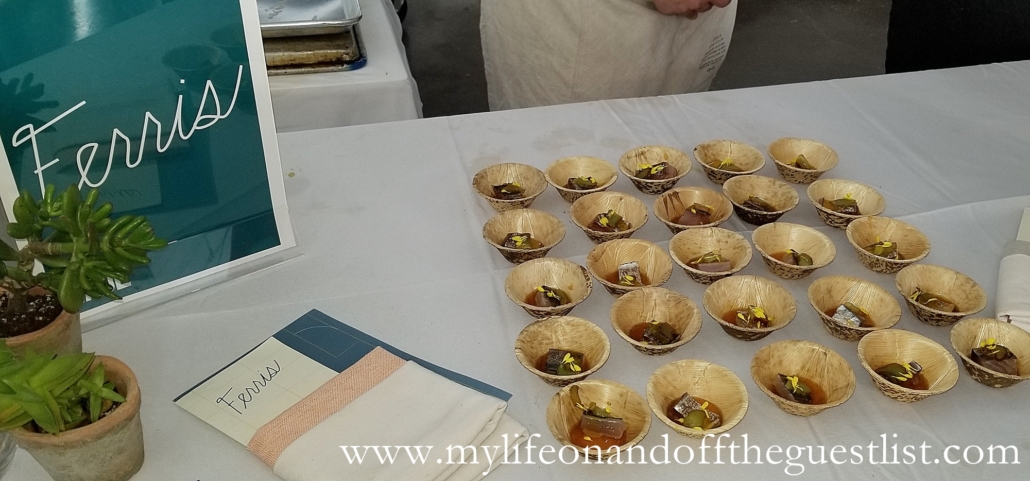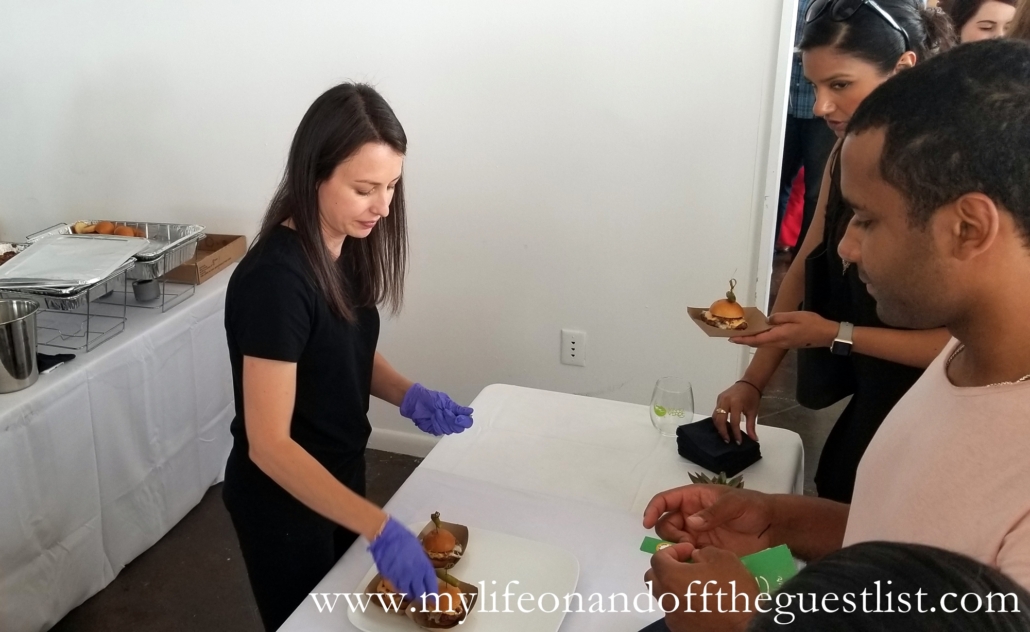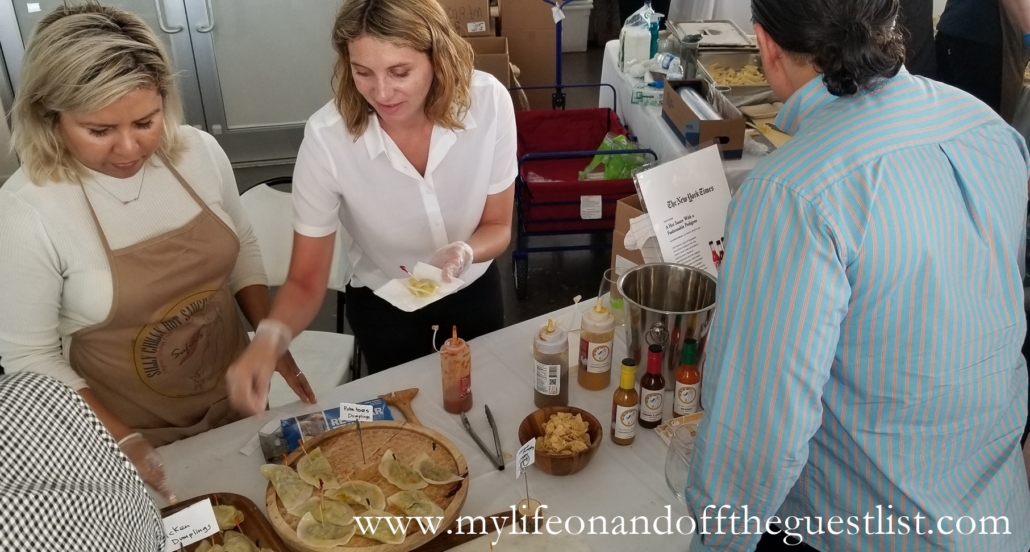 After we were properly sated, we continued on to taste more Vinho Verde wines from Arca Nova, Casa das Hortas, Tapada do Marques, Casal de Ventozela, and many more.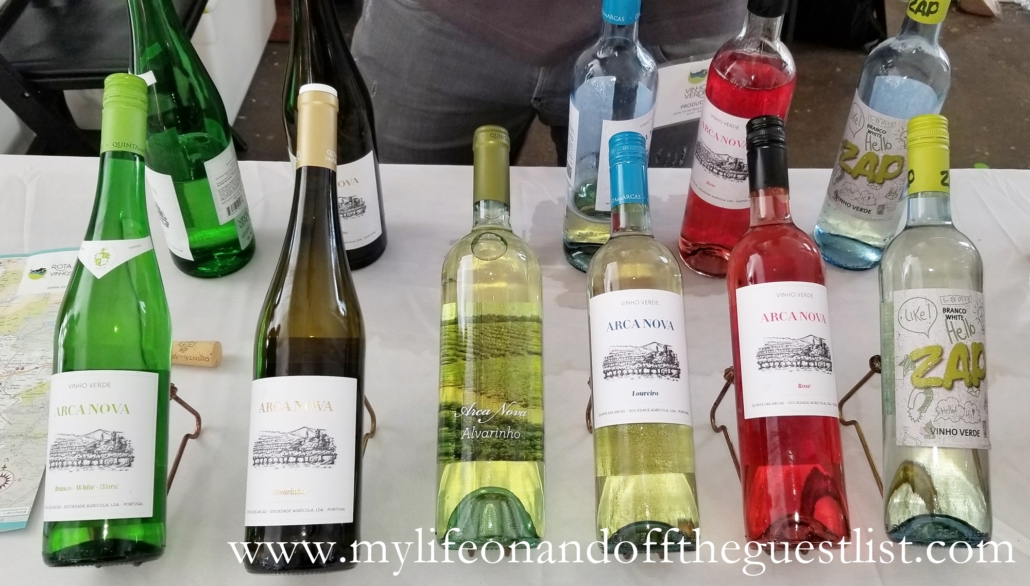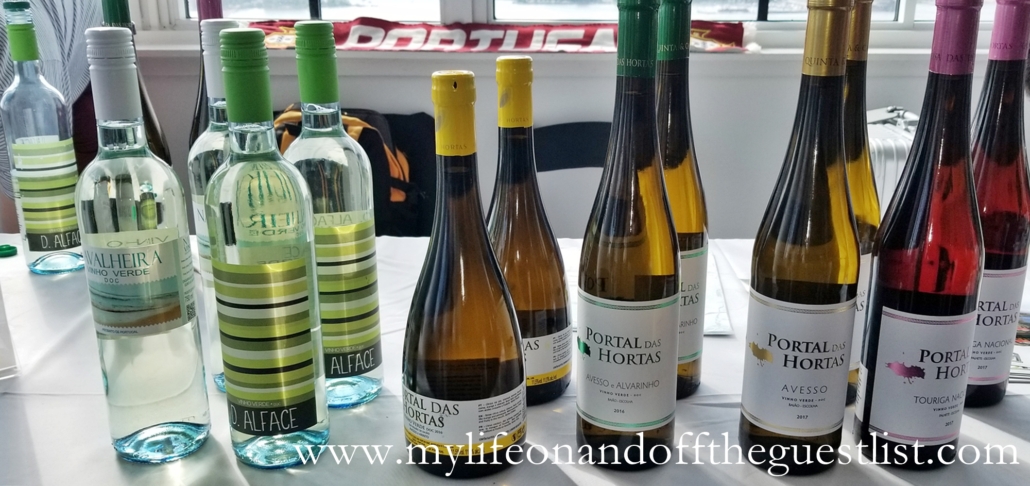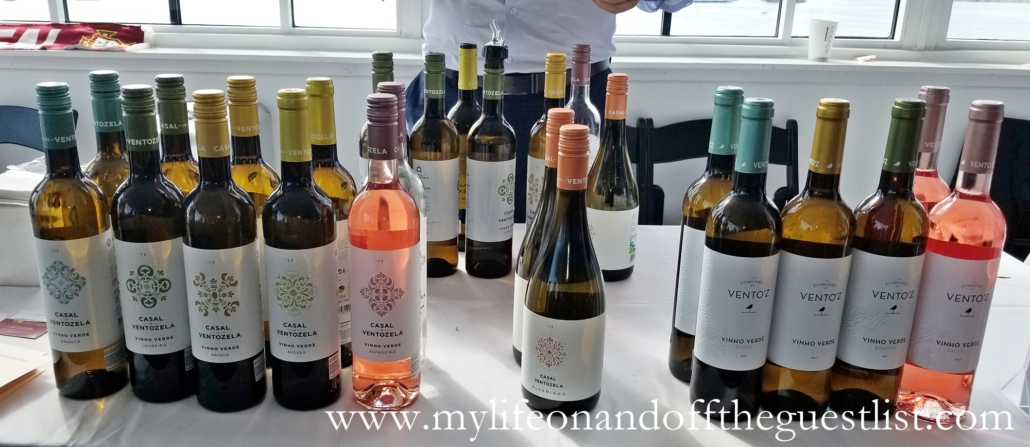 As previously stated, Artist Christopher Ghiraldi was live painting throughout the event. The artwork was inspired by the Vinho Verde wine logo, which is wine swirling in a glass. Check out his work below: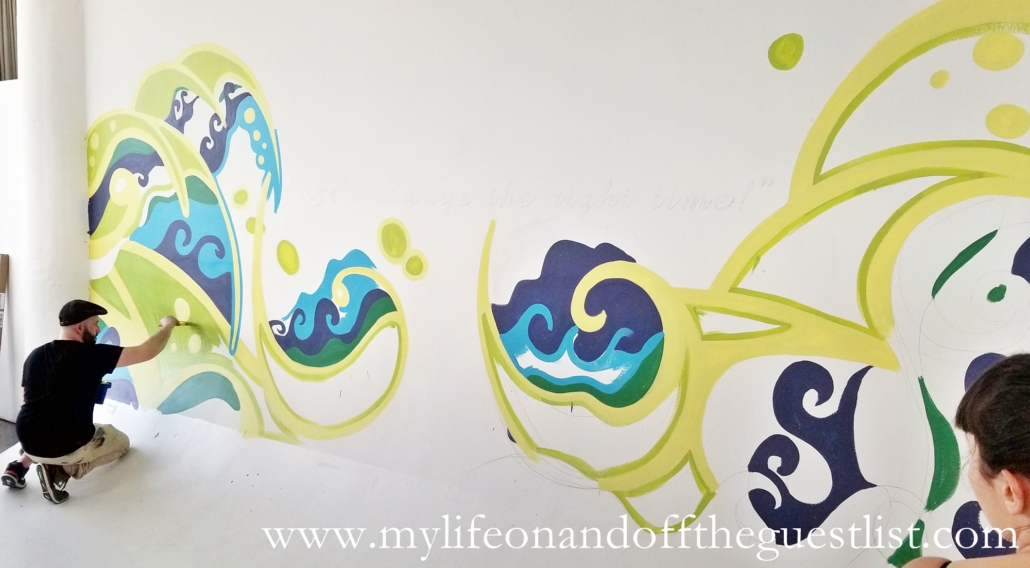 As a wine enthusiast, the Vinho Verde Wine event was an experience to remember. We look forward to attending again next year. What are your thoughts on this wine experience fellow wine lovers? Is this something you'd enjoy attending?