Who knew that the road to better dental care would take us to the historic Intrepid Sea, Air & Space Museum? Waterpik hosted a wonderfully informative cocktail event, where guests were introduced to the world's first and only all-in-one toothbrush and flosser, the Waterpik Sonic-Fusion Toothbrush. Now you can brush AND floss at the same time! That's right, a flossing toothbrush now exists!! This is a groundbreaking step in oral care and perfect for a woman like me, who is ALWAYS short on time.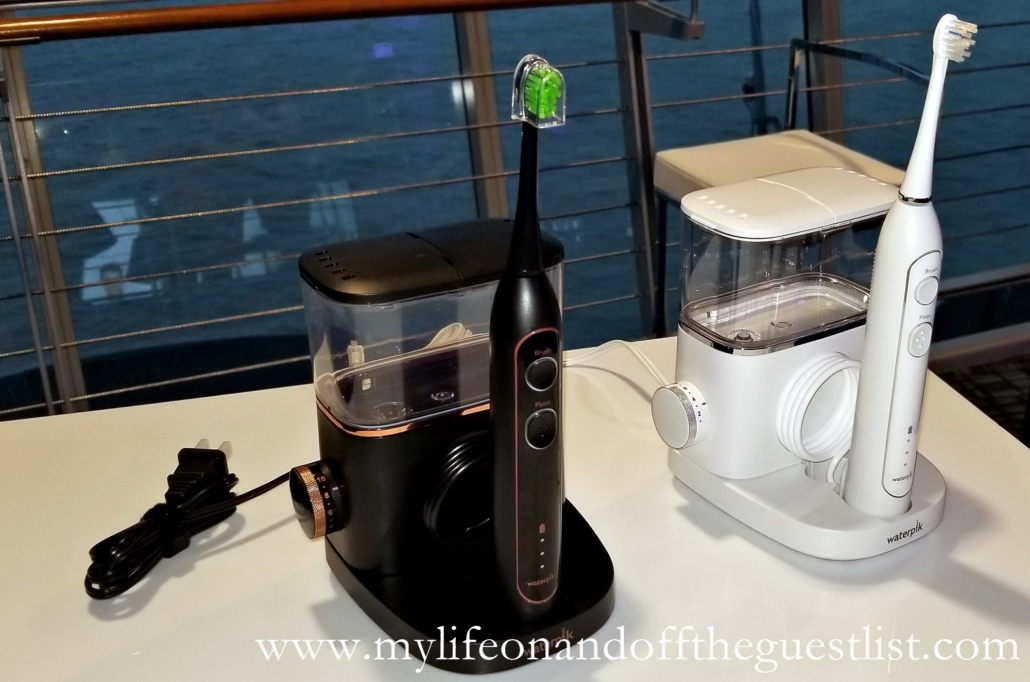 Backed by a beautiful view of the Hudson River from the Intrepid, guests were treated to cocktails and small bites, while reps Kendall Begier and Amy Motta displayed the Waterpik Sonic-Fusion Toothbrush in two colors: Classic (Gloss) White, and (Semi-Matte) Black. I immediately loved the size – as someone with lots of health and beauty products in my bathroom, and a veteran of small-space living, the Sonic-Fusion leaves a small footprint on your sink surface. Plus, its one-step use and its one-handed mode control for a healthier mouth pack quite a punch.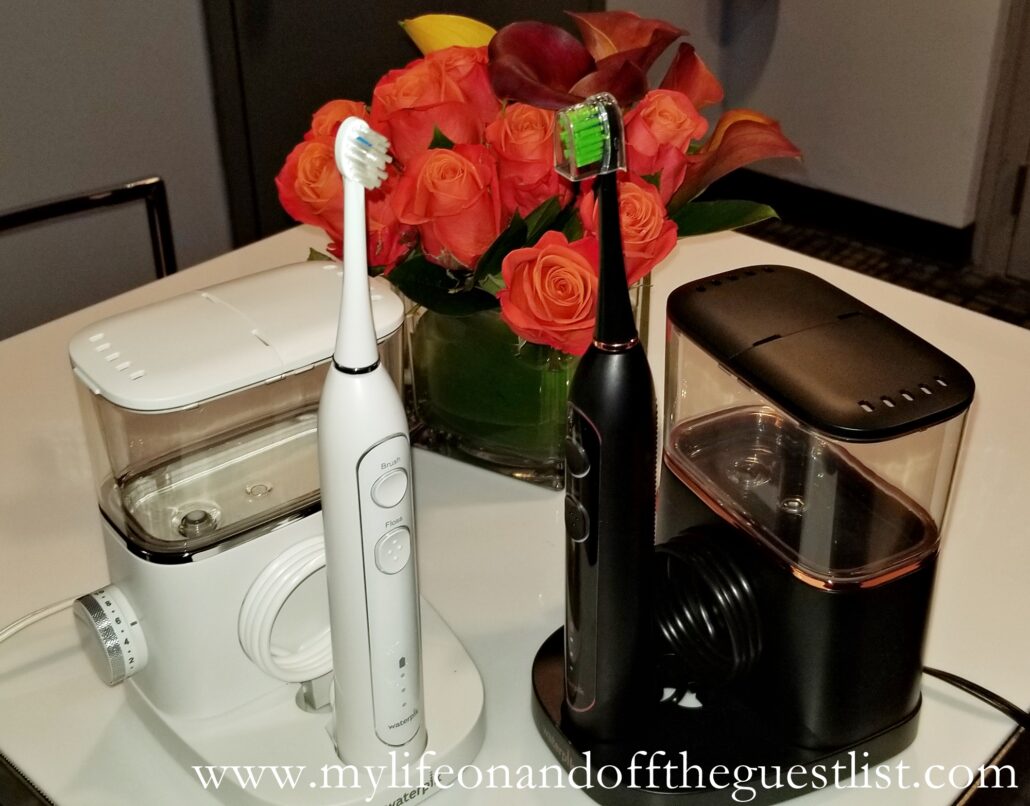 By merging the latest Waterpik Water Flosser and Sonic Toothbrush technologies, Sonic-Fusion enables brushing and flossing at the same time. As the sonic toothbrush head cleans tooth surfaces, the Water Flosser jet inside the brush head targets plaque and debris between teeth and below the gumline where toothbrush bristles can't reach. This flexible device also allows for brushing and flossing separately, with the touch of a button, and offers three cleaning modes: Brush, Floss, or Brush + Floss for flexibility.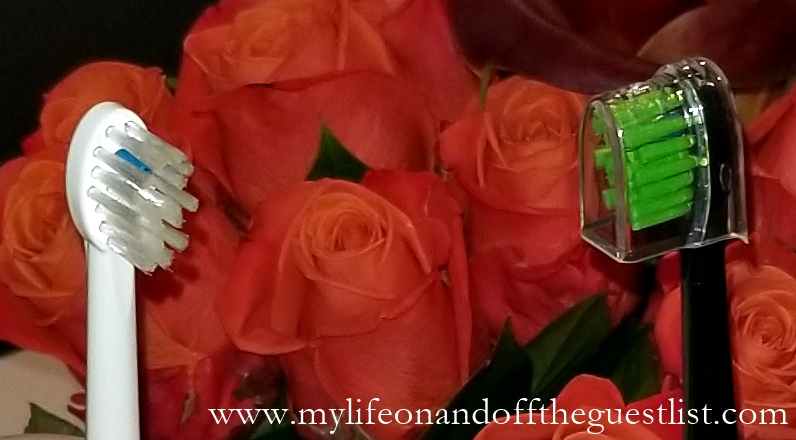 The Sonic Fusion is said to be 2x as effective as regular brushing and flossing and removes 99.9% of plaque from treated areas. I HAD to try it for myself. For my first trial of The Waterpik life, I took it with me on a week-long trip to our nation's capital! Perfect size for hotel surfaces because of the smaller footprint and the travel case for the brush and brush heads.  I offer all you guestlisters out there an unboxing and mini walk-through of my experience using the Waterpik Sonic-Fusion via Instagram Stories (IG: @saucywallflower)
Basically, I love this device.  I don't remember having such a polished clean feeling in my mouth without feeling the pain of stringing teeth with floss and sensitive gums. Run out and get one for yourself!  Your dentist will love you, and you will love your checkups  – you know the part where when  your dentist asks you the dreaded question "Have you been flossing regularly?" you can proudly and loudly say, "YES!" You will love this device for many reasons, including advanced water pressure control and 10 settings for custom comfort, a 2-minute brushing timer with a 30-second pacer, a reservoir capacity of 60+ seconds, a premium LED recharge indicator, with two patented Water Flossing brush heads and a deluxe toothbrush case included.
The Waterpik Sonic-Fusion Toothbrush retails for $199.99 and comes with a three-year warranty and is accepted by the American Dental Association (ADA). Get your own on www.waterpik.com/sonic-fusion.
EDITED BY GLASGOW SKINNER