As history shows us time and time again, nature holds an abundance of natural ingredients that serve to protect us from the inside out. Just look at the Papaya fruit, this delicious tree fruit gives you glowing skin, helps the digestive process, has anti-cancer properties, and does so much more internally. Externally, Papaya brightens your skin complexion and fades dark spots, helps remove dead skin cells and keeps the skin soft and supple, boasts skin-cleansing properties that help get rid of clogged pores, and hydrates your skin. These are the reasons why we're celebrating National Papaya Month with the wonderful products from the Nubian Heritage Coconut & Papaya Collection!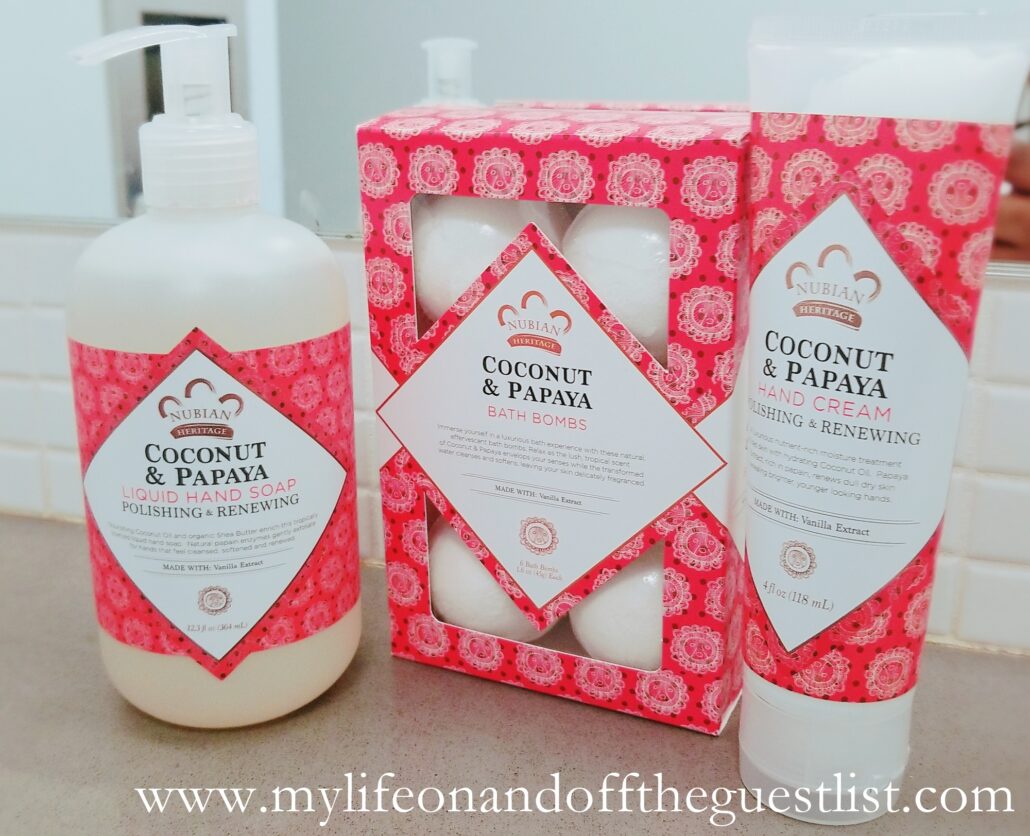 As we are just days into the "official" summer season, your skin will love that natural glow from the benefits of the Nubian Heritage Coconut & Papaya Collection. With this skin-loving collection of bath and body products, you get the benefits of two of the most moisturizing ingredients – coconut, and papaya. The products are made for all skin types and smell wonderfully tropical. It's like indulging in the Islands. We indulged our skin in the following products: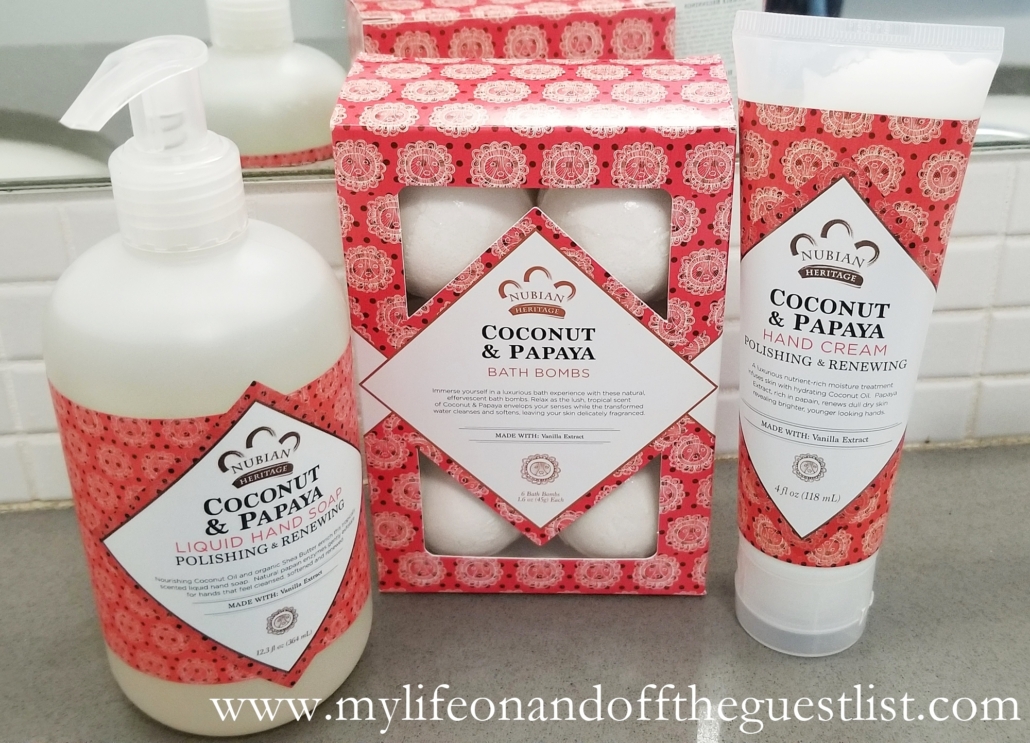 Hand Cream ($9.99) – A luxurious nutrient-rich moisture treatment infuses skin with hydrating Coconut Oil. Papaya Extract, rich in papain, renews dull dry skin revealing brighter, younger-looking hands.
Bath Bombs ($14.99) – Immerse yourself in a luxurious bath experience with these naturally effervescent bath bombs bursting with vanilla beads. Relax as the lush, tropical scent of Coconut and Papaya envelops your senses while the transformed water cleanses and softens, leaving your skin delicately fragranced.
Hand Soap ($6.49) – Nourishing Coconut Oil and organic Shea Butter enrich this tropically scented liquid hand soap. Natural papain enzymes gently exfoliate for hands that feel cleansed, softened and renewed.
Other must-try products from the Nubian Heritage Coconut & Papaya Collection include:
Body Wash ($10.79)
Body Lotion ($10.79)
Bar Soap ($4.99)
24-Hour Deodorant ($8.99)
Hand & Body Scrub ($12.99)
Infused Shea Butter ($12.99)
As with all Nubian Heritage products, the Coconut & Papaya products are cruelty-free. They do not contain parabens, sulfates, phthalates, paraffin, mineral oil, petroleum, DEA, synthetic fragrance or artificial coloring. The Nubian Heritage Coconut & Papaya Collection is available at Vitamin Shoppe stores and online at www.VitaminShoppe.com.