It seems McDonald's is making moves, not just in the retail beverage aisle, but in fashion as well. In celebration of the Big Mac's 50th birthday, the fast-food giant teamed up with a remarkable South African Fashion Designer. Teaming up with Gert-­Johan Coetzee, the fast food brand and designer launched a playful streetwear collection which debuted at South African Fashion Week. Of course, the McDonald's and Gert-­Johan Coetzee Big Mac Collection isn't the first time the Golden Arches has appeared in fashion. Back in 2014, Jeremy Scott incorporated a number of McDonald's inspired garments in his first collection for Moschino.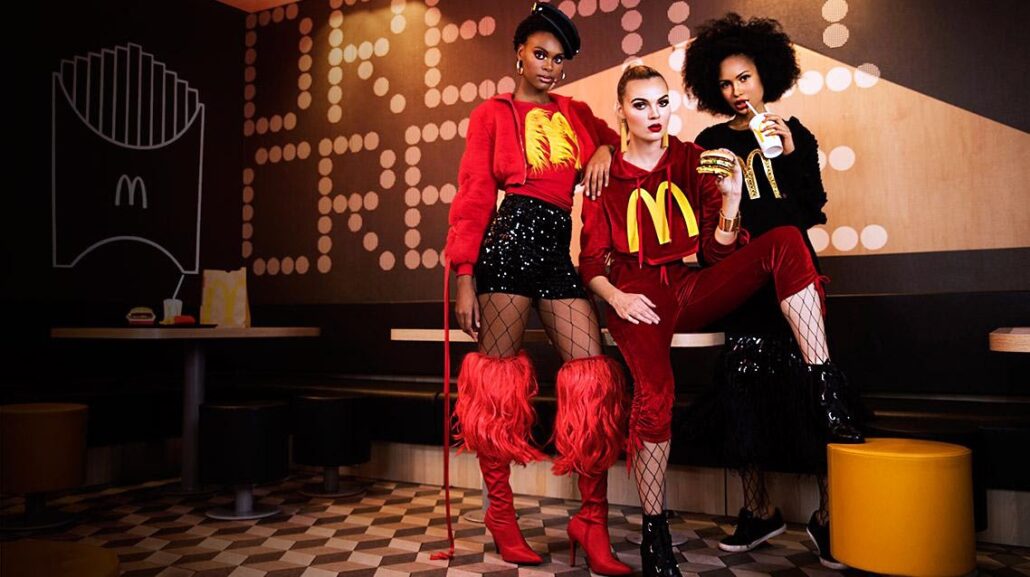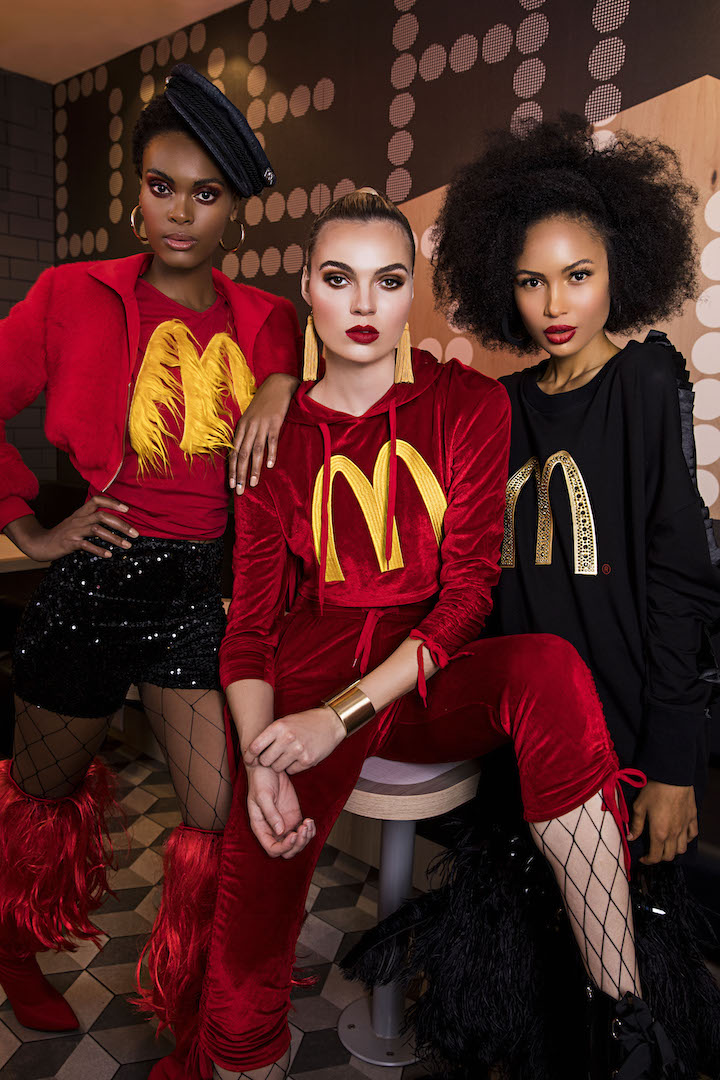 However, the Big Mac Collection marks the first time McDonald's has officially authorized the use of its iconography in fashion. The streetwear collection includes sequinned T-shirts with the signature golden arches, sweatpants and cropped sweat tops, cute slogan T-­shirts, and a spectacular gold Tinsel jacket we'd kill for. It's no surprise that this collection has received rave reviews for Coetzee…..just look at the stunning pieces!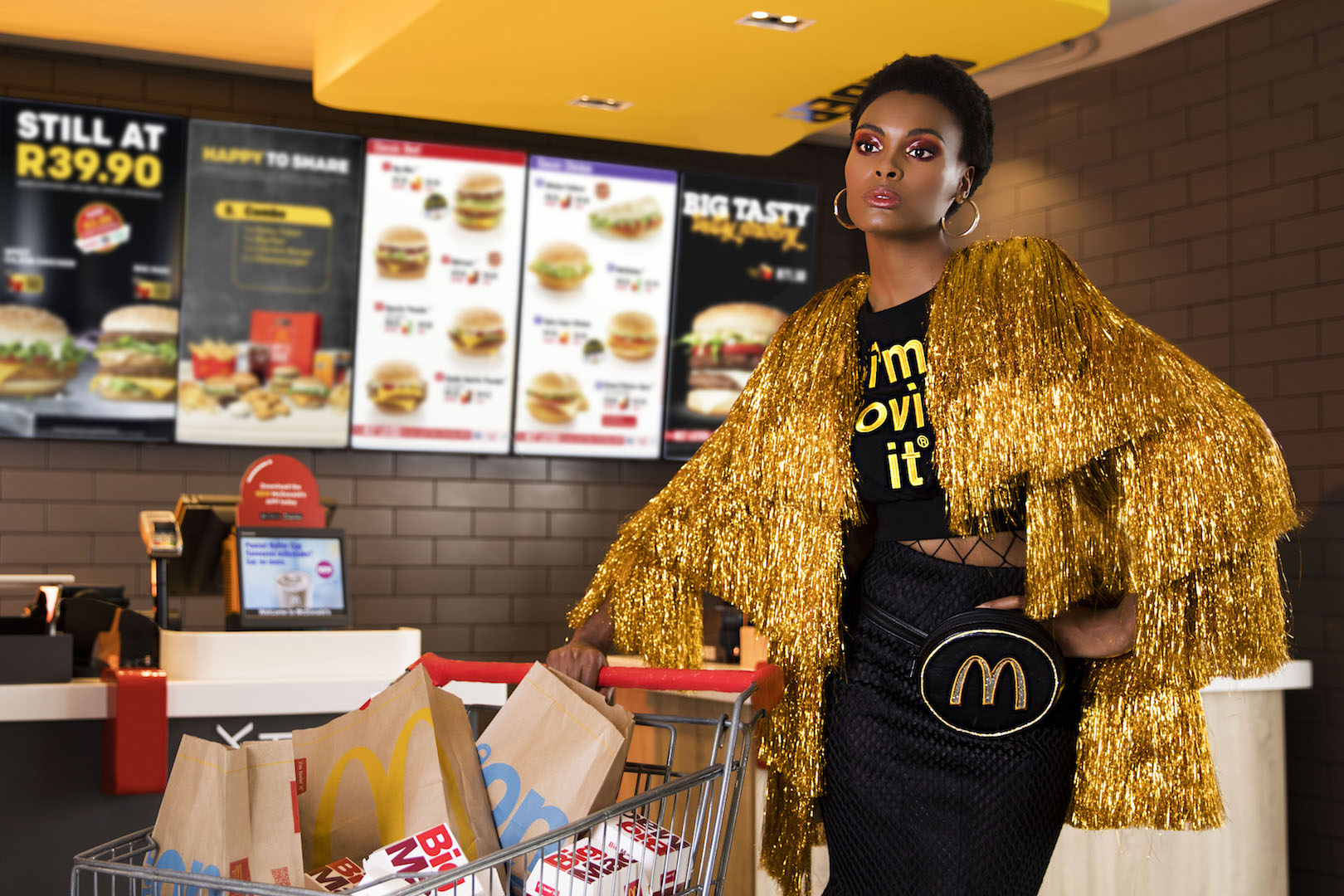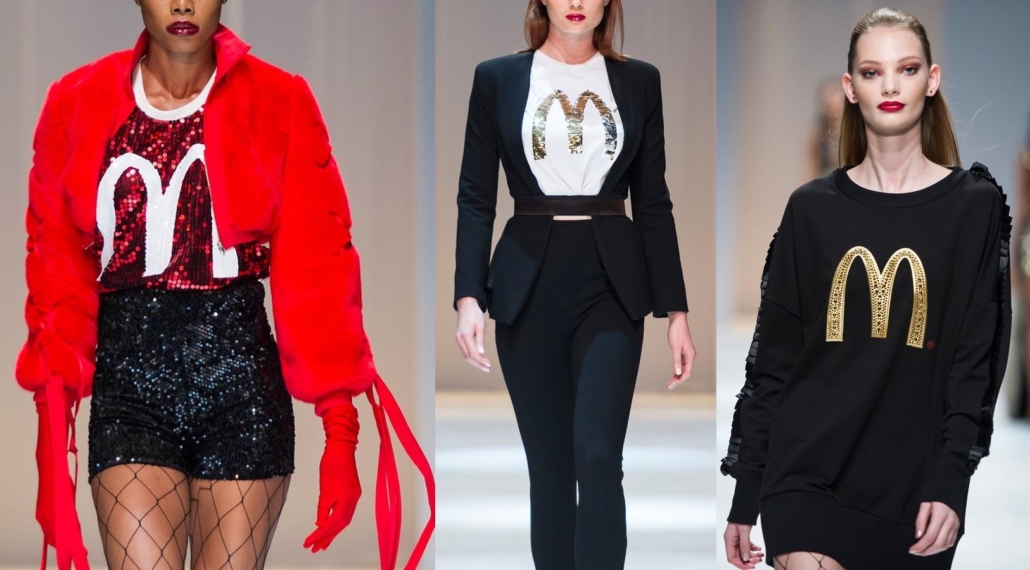 The acclaimed designer is already known for his stunning red carpet couture. His gowns have already been worn by celebrities such as Kelly Rowland and many others. Coetzee is the mentor on South Africa's version of Project Runway and has always been active in doing good. He also has his own scholarship program for aspiring fashion designers, consequently and wonderfully impacting the future of fashion.
"Having the opportunity to play with the iconography of such a huge global brand with the end goal of doing good, is such an honour, and it is a bonus that it is helping put South African fashion on the map globally," says Coetzee.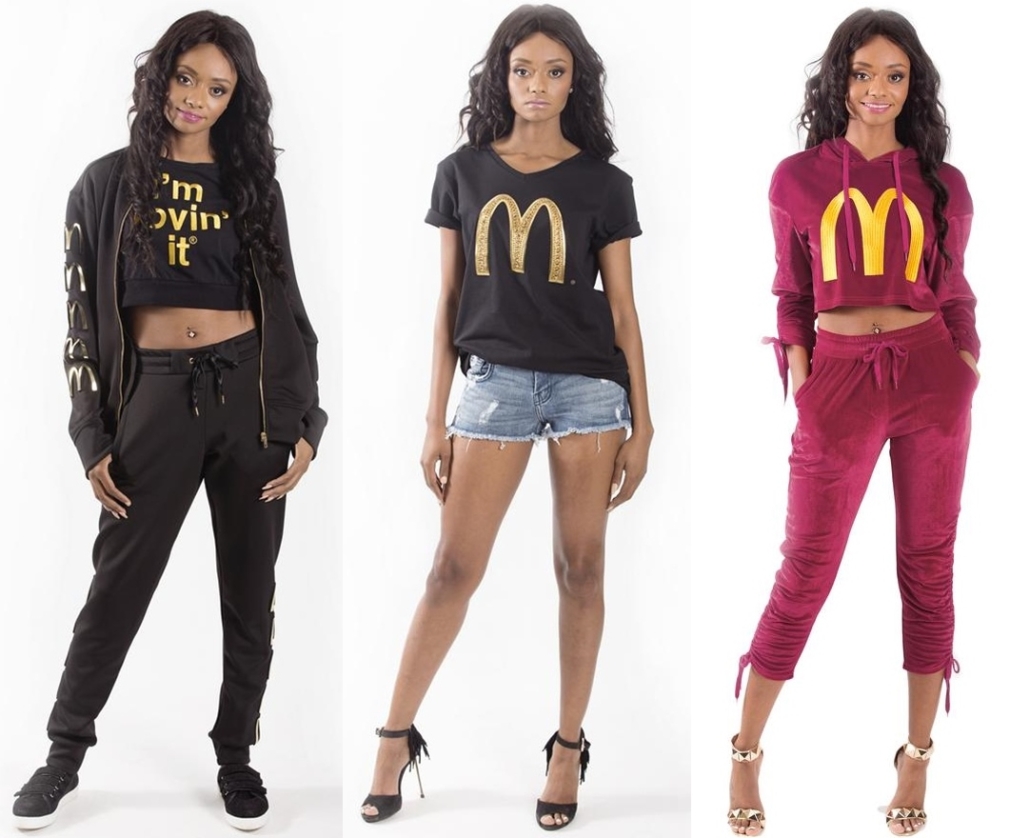 The Big Mac Collection collection also includes a kid's version, aptly named the Big Mac Kids Collection. This mini-me collection allows parents and their kids to enjoy the twinning fashion trend. All the proceeds of the sale of the streetwear collection go to the Ronald McDonald House Charity. The McDonald's Gert-­Johan Coetzee Big Mac Collection is only available in limited quantities on www.shopgert.com. For more information on fashion designer Gert-­Johan Coetzee, visit www.gertjohancoetzee.com.