We know it's long past Valentine's Day but we're still in the mood to talk about Love. Specifically the outstanding  Ana Luisa Jewelry Love Enamel Drop Earrings. Ladies, prepare for a dose of earring envy as you feast your eyes on the breathtaking, colorful and elegant pair of linear drop earrings.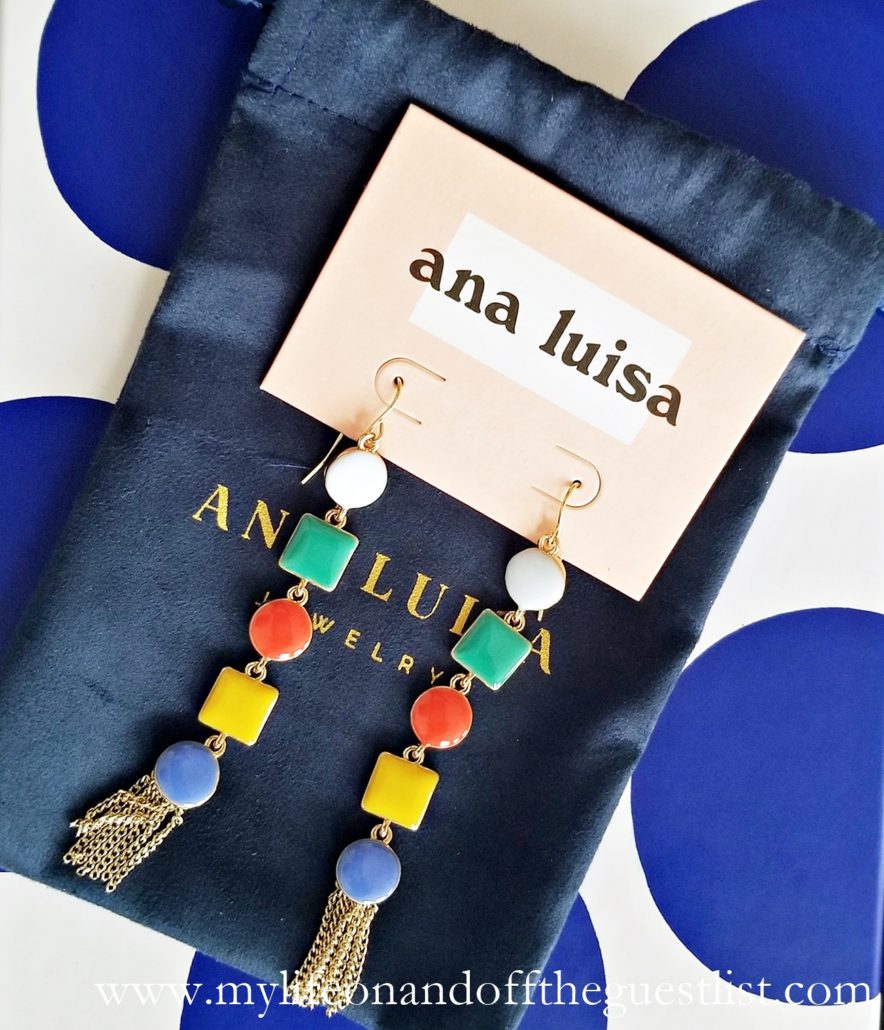 The stunning, hand-painted, gold Ana Luisa Jewelry Love Enamel Drop Earrings are dipped in 14k high-quality gold. These distinguished and creative gold plated earrings are ideal for a night out or anytime you want to play up a crisp white shirt. Playful yet elegant, the hand-painted earrings are made to get you noticed. We love everything about these stunners. We love that it is colorful, vibrant and easy to match. We love the geometric shapes and the fact that it is unique and fun-loving; and that it's a sophisticated take on the fringe earrings trend with it 1/2 inch of swaying metallic chains.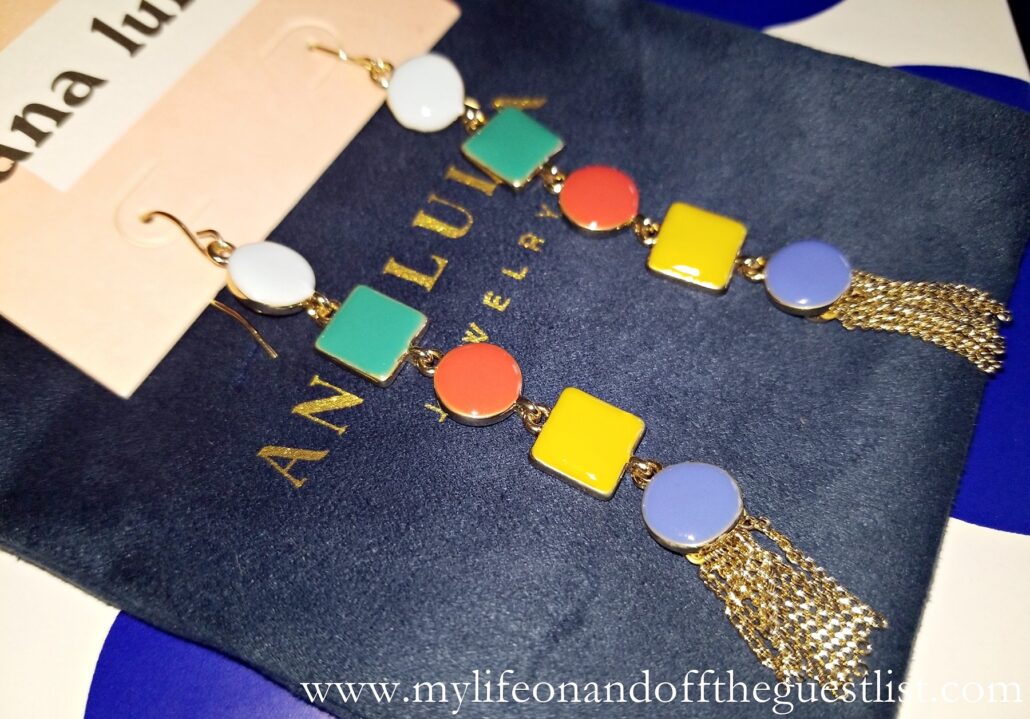 The enamel and gold plated earrings measure 9.1cm in length; and weighs a mere 9.5g, so you won't have to worry about them stretching your earlobes. And because they believe in fair pricing, these Ana Luisa Jewelry Love Enamel Drop Earrings won't break the bank. As we stated in our previous Ana Luisa Jewelry coverage, this is affordable luxury!
While you'd expect to pay upward of $163.00 for these beauties, they can be yours for only $65.00. Thanks to Ana Luisa's fair pricing, you say goodbye to the markup. Ana Luisa remains on a mission to bridge the gap between women and fine jewelry. They guarantee full transparency and fair prices on all their jewelry pieces, so you never have to worry about paying too much for luxury.
We relish in the compliments we receive every time we wear the Love Enamel Drop Earrings. We'd love to hear your thoughts on the design, color and of course, what would you wear them with.