For some reason, it was decided that anything made from apples should be only enjoyed during the fall season. It's true that apples harvest in the fall but many apple products can be enjoyed year' round. One of those products is the refreshingly delicious Strongbow Hard Ciders, the #1 global cider brand and #1 imported cider in the US.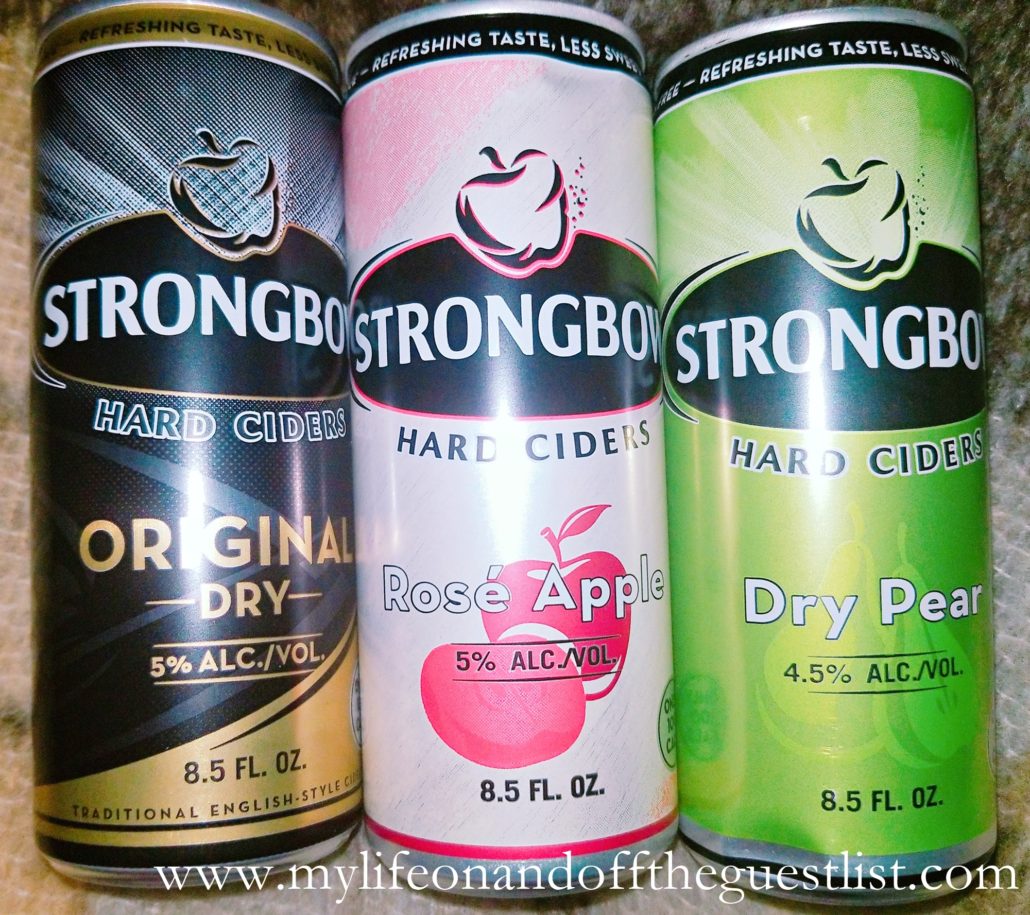 These easy-to-drink flavors are 100 calories each and offer a light, refreshing alternative to canned wine and hard seltzer. It's a great way to cut the calories while still enjoying a delicious drink. We were lucky enough to try the above three flavors and were blown away by its deliciousness (and how quickly they disappeared). Don't believe us? Strongbow was just named 2019 "Product of the Year" in the Alcoholic Beverage category by Product of the Year USA – the nation's largest consumer-voted award for product innovation.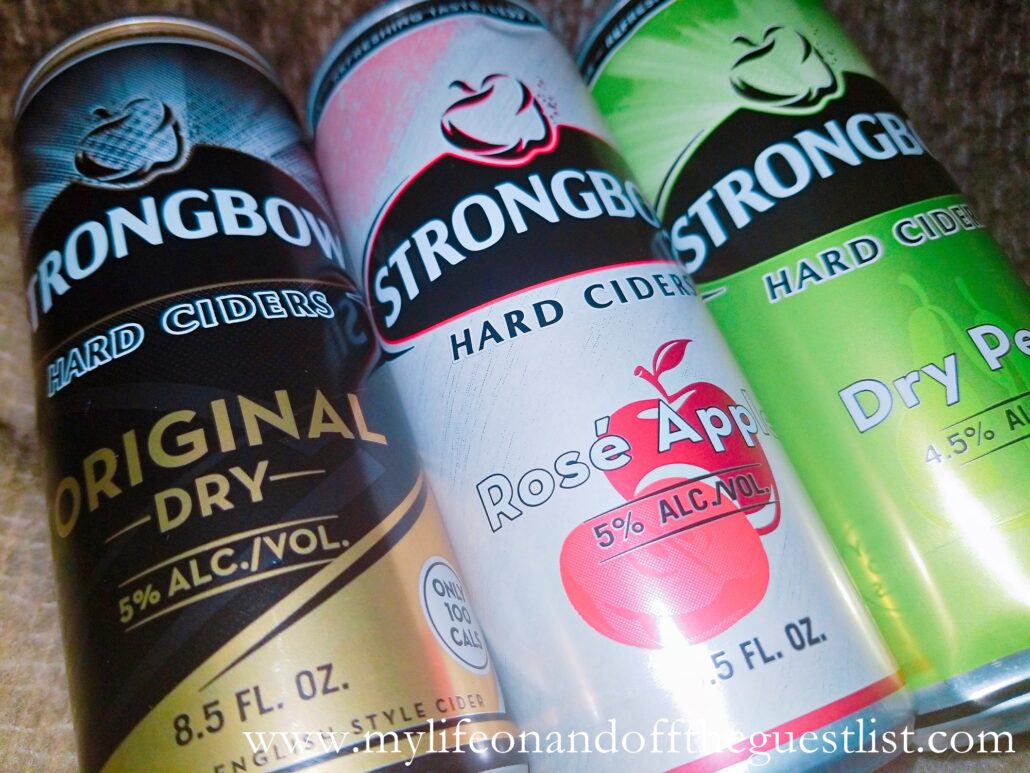 These divine beverages recently launched in the above slim cans. So far, only three flavors are available in this new packaging but we hope the other delicious flavors will soon follow. Let's get to know these Strongbow Hard Ciders,  they will surely be your spring and summer drink of choice:
(NEW) Dry Pear – the newest flavor for Strongbow, this subtly-sweet pear-apple cider boasts a light, dry finish. It's a great alternative to the traditional dry wines. You get the classic dryness with a subtle hint of natural sweetness from the apple. It will have you rethinking your traditional white wines.
Rosé Apple – this semi-dry apple-pear cider features a touch of red-flesh apple. You'll love its clear, light-coral pink appearance and sparkling rosé-wine-like effervescence with apple notes. One sip and you're gifted with a light and refreshing taste with a pleasant tartness balanced by fruity notes of the red-fleshed apple and pear. You'd better get yourself a few of these flavors because one can of this seraphic nectar was nowhere near enough.
Original Dry – this recently-relaunched fan favorite, and England's #1 Cider is exactly what you'd expect, a refreshingly dry finish. It features a distinctive golden color and boasts a less sweet taste, with a crisp apple flavor for a balanced, dry finish.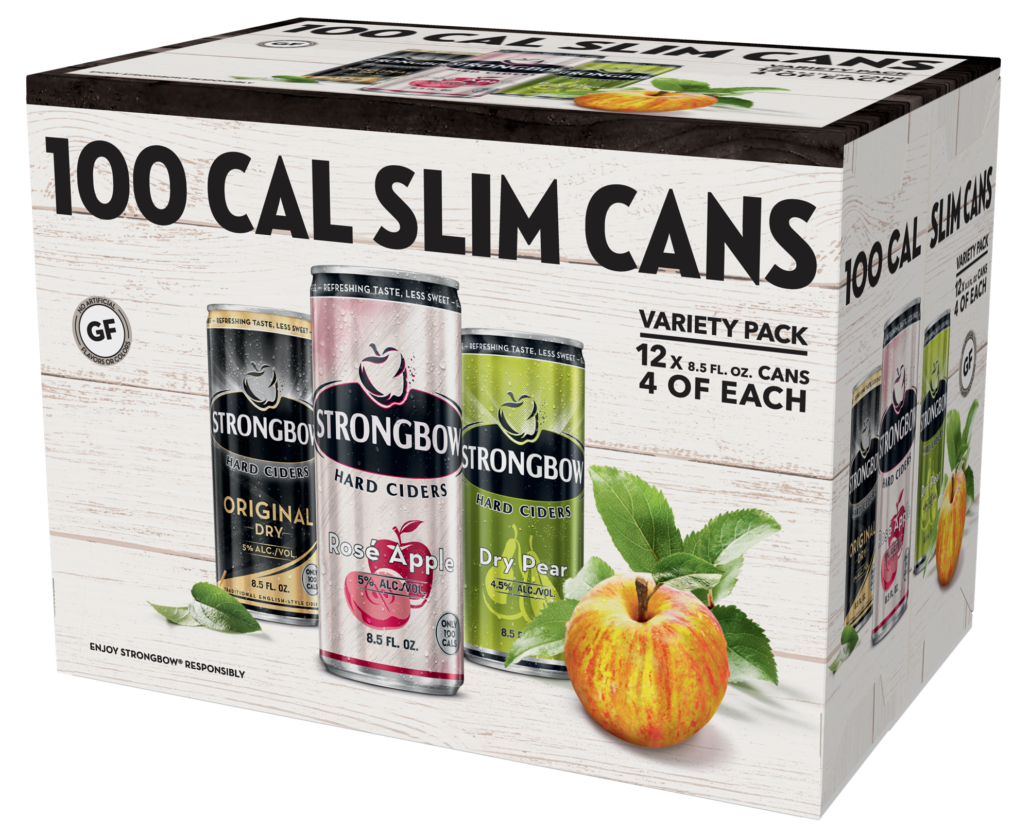 Available now, a 12-can variety pack of Strongbow Hard Ciders with three 8.5 oz. flavors retail for approximately $13.99. They are currently available in 79 countries in supermarkets or selected retailers, bars and venues. What do you guys think? Are you up to giving Strongbow Hard Ciders a try? We promise you won't regret it if you do.