As the seasons change, we adjust our wardrobes and beauty products to whatever the new season brings. One area that doesn't need adjusting is our oral care, but we find that introducing new oral care innovations can have a positive result in our lives. Many of us are getting more comfortable going mask-free, which means having a healthy mouth and fresh breath is essential. That's why we're highlighting two oral care innovations that are sure to give you a healthy smile that will last every season.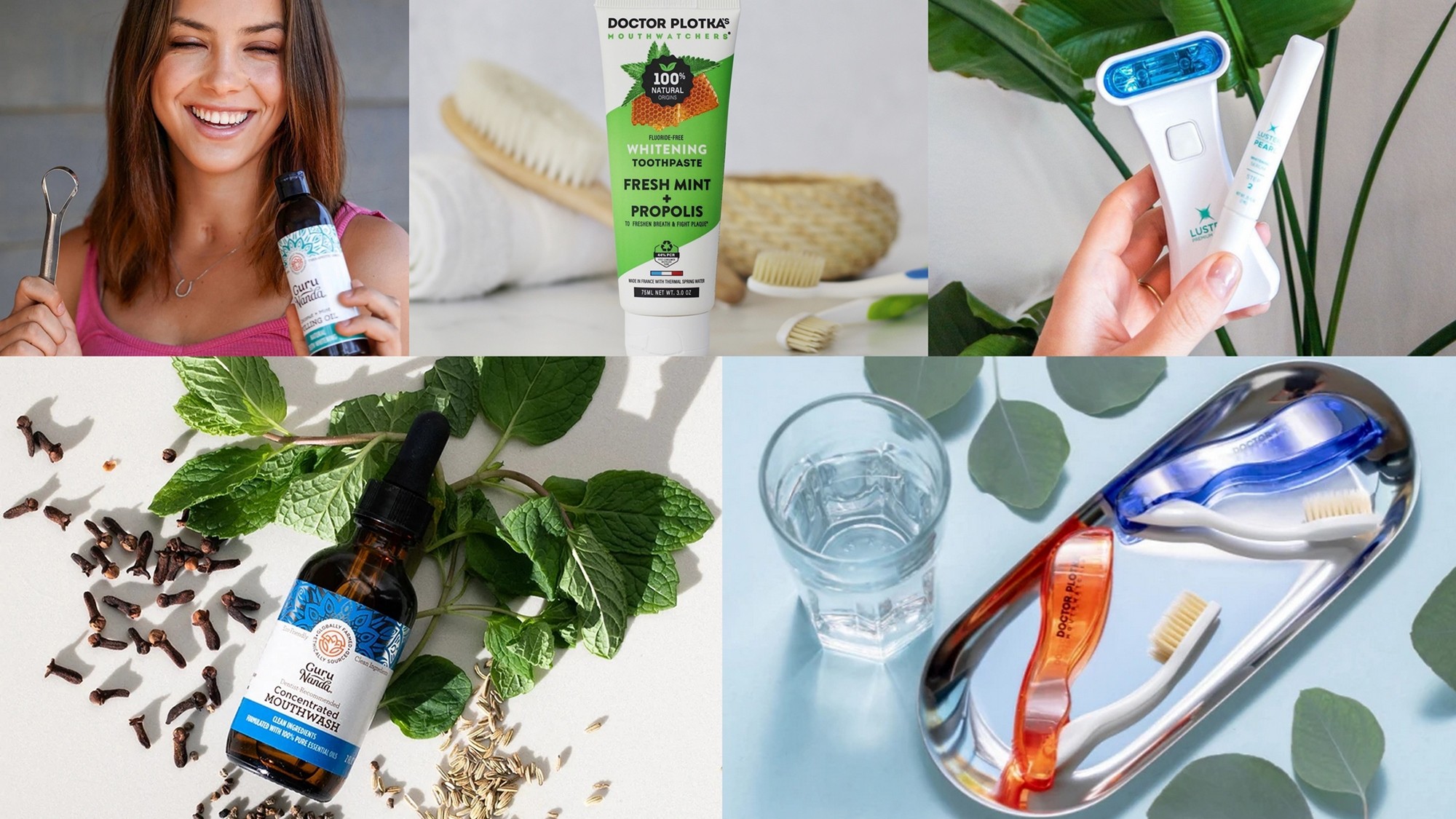 We're highlighting new oral care innovations from three oral care brands that should be on your radar: GuruNanda, Luster Premium White, and Doctor Plotka's. These three brands have products that not only help eliminate bacteria in your mouth but also give you more time to do other things as well thanks to their multitasking products. Let's get to know these oral care innovations.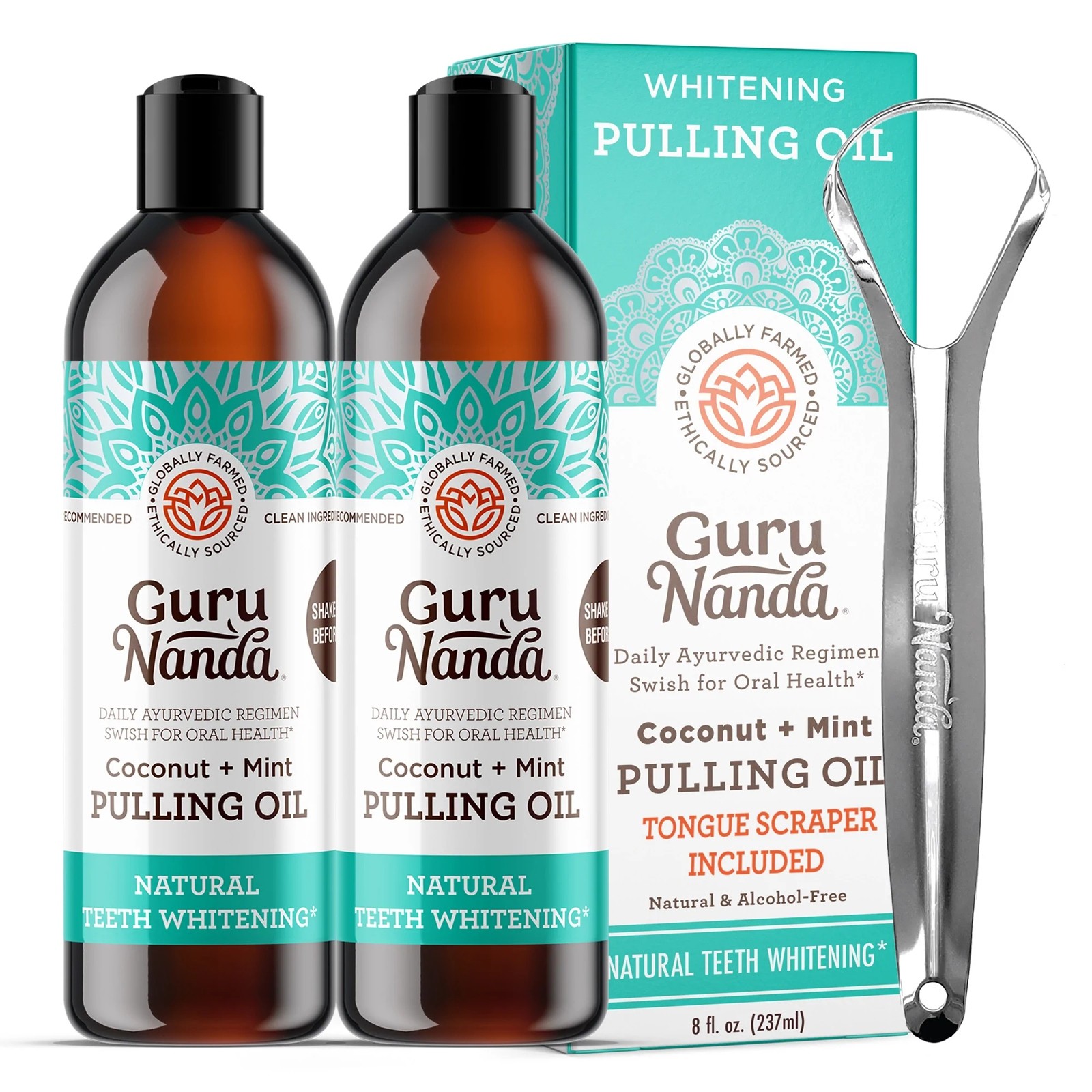 Oil Pulling is an ancient Ayurvedic method of deep cleansing the mouth and teeth, one that has long been practiced in India, where it is believed to contribute not just to oral health, but to overall wellness. The practice involves swishing a special "pulling oil" product in the mouth for several minutes. Toxins attach to the oil and are thus discarded when the oil is spat out. GuruNanda was one of the first companies to introduce a dedicated oil-pulling formula in the U.S. and at the time (2014) the concept was slow to take hold on these shores – scarcely one unit sold per week on Amazon.
But now, it's a totally different story. Amazon is currently selling several 100 units of GuruNanda pulling oils per day, including the latest launch, the new Coconut Mint Formula Pulling Oil. This exceptionally pure formula contains just two ingredients, MCT coconut oil (a form of coconut oil that remains liquid without solidifying so it's perfect for pulling) and 100% pure peppermint essential oil.  And is offered in a comprehensive dental care kit that also includes a tongue scraper, charcoal-infused toothbrushes, and charcoal-infused toothpicks, all for just $19.99!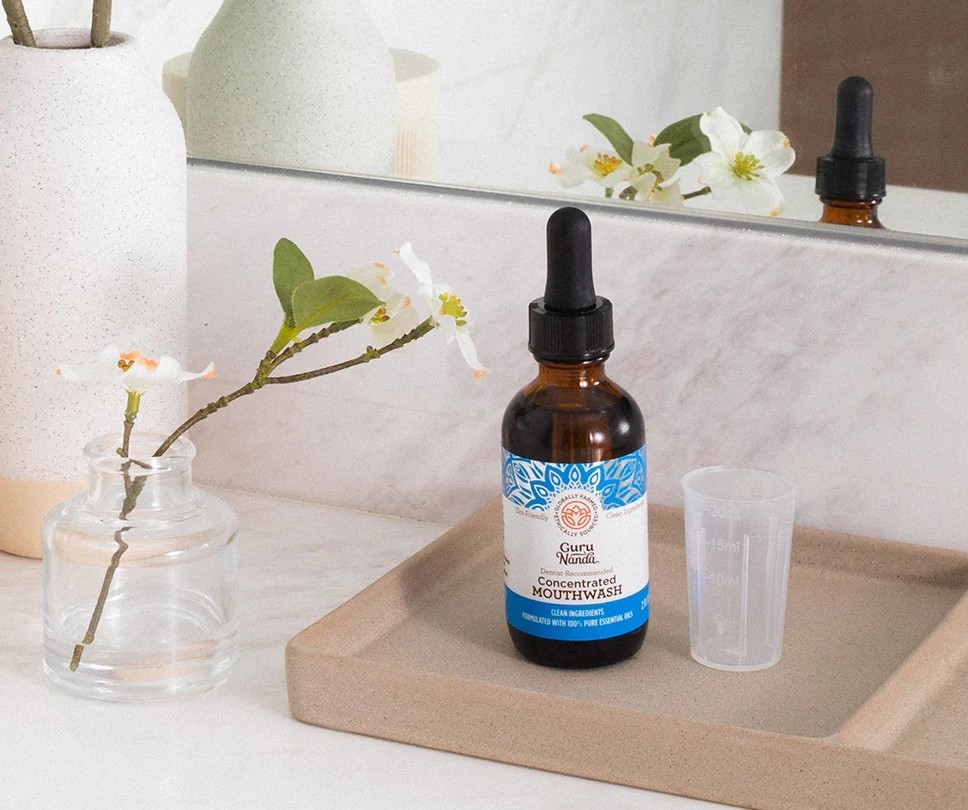 Keep your breath fresh with GuruNanda's NEW small but mighty Concentrated Mouthwash! Instead of swigging straight from a regular-sized bottle (and using up that bottle very quickly), you just dilute a few drops of Concentrated Mouthwash into water and then swish. A single two-fluid oz. bottle has as many "servings" as ten 16-oz. bottles of conventional mouthwash and the bottles are made of recycled plastic. That means less waste and a smaller carbon footprint; and as a bonus, it is also super portable and TSA-friendly.
Formulated with seven purpose-driven, sustainably harvested, pure, and natural essential oils, this product contains no alcohol, fluoride, preservatives, gluten, or toxic chemicals and is not tested on animals. At Walmart stores nationwide, Walmart.com and Amazon.com.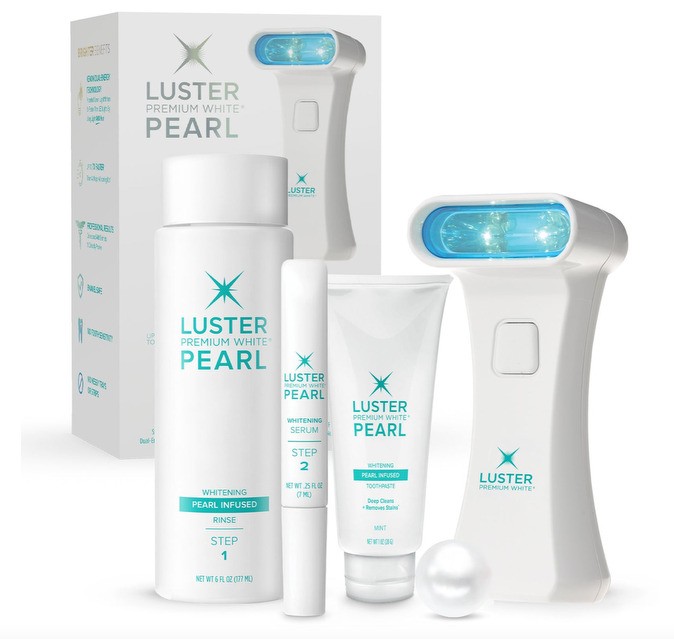 This kit works up to 7X faster than all major whitening kits! With three easy steps, you get visibly whiter teeth in just 30 minutes and 6 shades whiter in 3 days! By using both light and heat, the patented Xenon teeth whitening light is proven more effective and quicker than other teeth whitening LED light systems. Developed by dentists, this kit includes: Pro Light, Serum, Rinse, and Pearl Infused Mint Whitening Toothpaste. Get it now at www.amazon.com.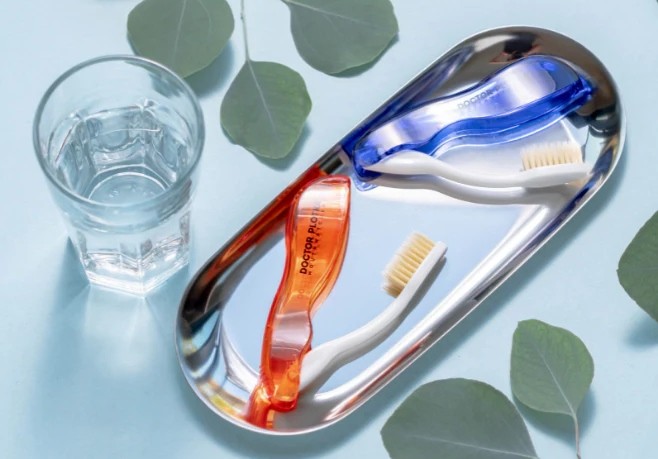 Granted, there's nothing innovative about a folding toothbrush but there's a significant difference between Doctor Plotka's Travel Toothbrush and others. The foldable designed toothbrush boasts Silver-infused bristles that naturally eliminate 99% of bacteria, viruses, and fungi within 6 hours. Its flossing bristles reach deep into grooves, under the gum line, and between teeth to break up plaque and brush away food residue before it gets a grip on your teeth. The bristles are made of high-quality polyester that is more resilient and can last longer than a typical nylon brush. In the end, you get better oral care results and no cross-contamination.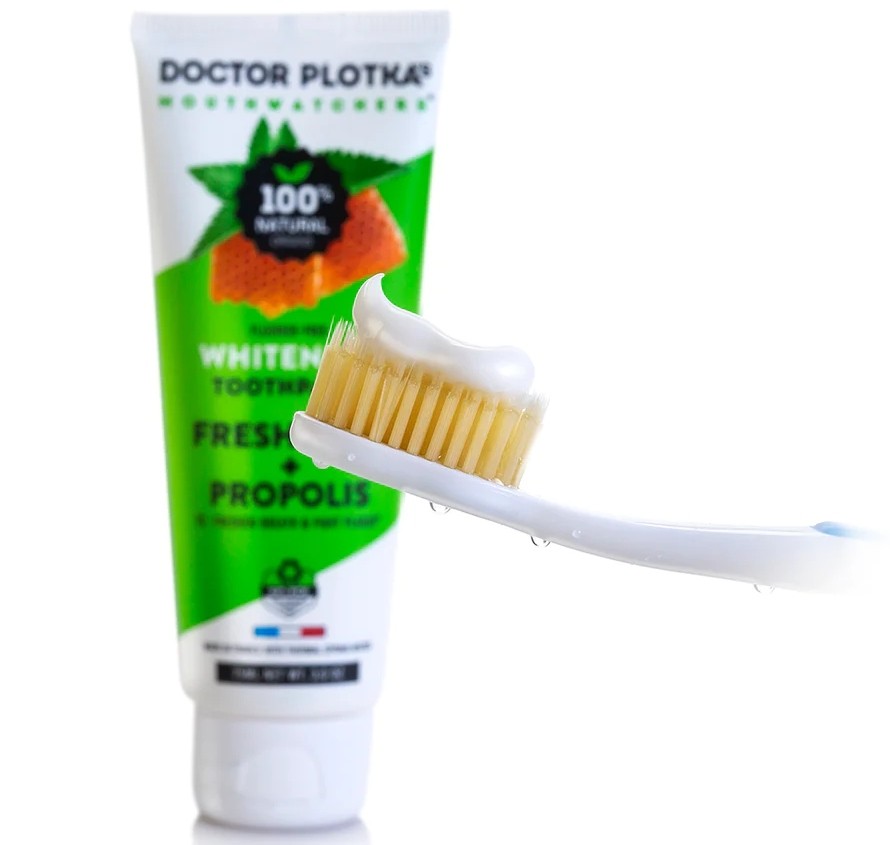 We love multitasking products, especially when they make our lives easier. The all-in-one formula in Doctor Plotka's All Natural Whitening Toothpaste boasts Silica and Hydroxyapatite that re-mineralizes teeth which lowers the risk of erosion and restores your teeth to their natural whiteness. Its organic Propolis, a natural honeybee product known for its antimicrobial and antioxidant properties, reduces the risk of cavities, gum sensitivity, and plaque build-up.
Doctor Plotka's All Natural Whitening Toothpaste is made with mineral-rich Thermal Spring Water, sourced from France, and is known for its anti-inflammatory benefits which can soothe irritation. Thanks to organic mint, it leaves your mouth and breath with long-lasting freshness. Lastly, 100% of ingredients are sourced from natural origins, making it suitable for you, as well as the planet; plus this tube is fully recyclable and made with 44% post-consumer recycled materials.
What are your thoughts on these oral care innovations? Will you be adding them to your oral care regime?