Healthcare has been a part of the conversation for some time across all different countries. Different solutions have been a part of trying to figure things out. Some countries have national healthcare insurance, others have private insurance of varying types such as couples health insurance. In America, it is a hot topic because one thing remains certain: not everyone has access to the healthcare they need.
It's common for people to think of their own healthcare without much considering what others are going through. Many Americans receive health insurance through their employers, but this isn't the case for all American workers. At the end of the day, what do small business owners do for health insurance if their budget isn't very big? How can they provide coverage if they aren't making as much money as bigger businesses? It's leaving some workers with no insurance. This is especially true of the service industry. Your servers, bussers, bartenders, barbacks, cooks, etc. don't often receive healthcare benefits through their jobs. Obviously, this doesn't make them need it any less, yet they remain in a difficult situation when it comes to accessing affordable healthcare from one of the Health Insurance Companies In California, or wherever in the country they may be. This can be particularly taxing when workers in these industries work peculiar hours or multiple different service jobs.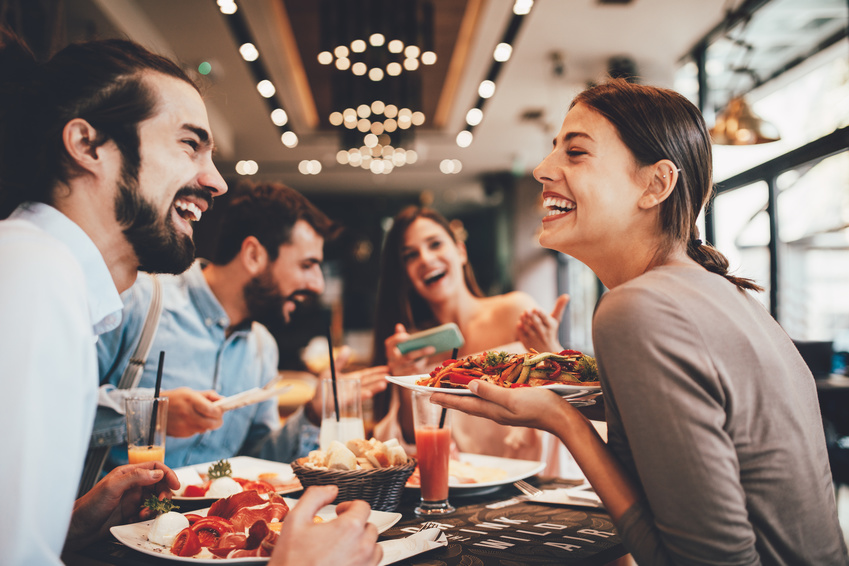 A little perspective: people can bill a 45 to 60 minute acupuncture session to their insurance company in the name of wellness, but large groups of service industry workers lack any insurance to cover even the cost of an annual checkup. Some restaurants are attempting to rectify this issue by passing a percentage of the cost onto the customers. As you can imagine, restaurants that have decided to do this receive all manner of mixed feelings, opinions, and comments. Let's explore.
To explain how it works in the most basic sense, let's say you're out to eat with friends. The four of you have dinner, a couple of bottles of wine, and dessert. When it comes time to pay the bill and leave, your receipt breaks down the cost and you'll see the typical things, but among them is one you haven't seen before: healthcare tax, for instance. It's not much, maybe even a few dollars compared to the rest of your bill. This extra tax is being added to your bill to help the restaurant pay for health insurance for their service staff. Some like the idea, others don't.
With the average age of retirement at age 63, health insurance becomes an increasingly important consideration for everyone. A reduced income might be one of the main reasons why people get health insurance when they retire. Surveys have shown that most people experience health problems as they age. Therefore, it might be wise to find out about the cost of Medicare or similar health insurance programs that could offer coverage for dental, vision, hearing, and so forth. These plans may be important to seek out as aging generally brings people problems such as hearing, vision, etc. By 2030, more than 20% of the population will be above age 65, and as age and time increase, so does the need for proper and affordable healthcare options. As such, closer attention is being paid to the healthcare access of the historically underserved restaurant industry. We mentioned the people who were adverse toward spending an extra percentage on an added health insurance tax at a restaurant, but there are many who support and champion the idea.
This isn't a new thing, with restaurants across the country adding these provisions to their guest checks. Some help cover health insurance costs, others supply service industry workers with higher wages, paid time off, and the like. While some restaurants make this fee optional and give guests the freedom to remove such fees from their bill, others announce them as non-optional. A simple, small cost for the service provided and an investment into the community that serves. The move has been largely accepted by diners who, for the most part, aren't going to cease frequenting a favorite restaurant for reason of paying a small percentage toward the waitstaff. Still, others aren't so keen, saying that such fees rob guests while negatively impacting the tips that make a bulk of service worker wages.
Millions of Americans donate to charities every year, which are contributions that receive tax kickbacks. Nobody bats an eye at such things, but the same isn't true for adding a small percentage to a restaurant guest check to help pay for an establishment's waitstaff health insurance. There seems to be a disconnect there, thus the issue remains split. One thing, however, remains the same: people aren't going to stop going out to eat and the service industry isn't going anywhere. Where this brings us down the road remains to be seen.
As always, tip your servers and bartenders.