Are you ready for a tropical twist on a classic American cocktail? Rising in popularity is the light and refreshing canned cocktail. These ready-to-drink libations typically consist of alcohol mixed with or topped with a larger amount of a non-alcoholic mixer, usually something carbonated like soda or as we're seeing today, carbonated or seltzer water. Many of you might recognize this as a take on a highball, which can be a very light drink, one lower in calories but still buzz-worthy. Today, we highlight one such canned cocktail from Novo Fogo Cachaça, a Brazilian version of a classic Old Fashion Highball.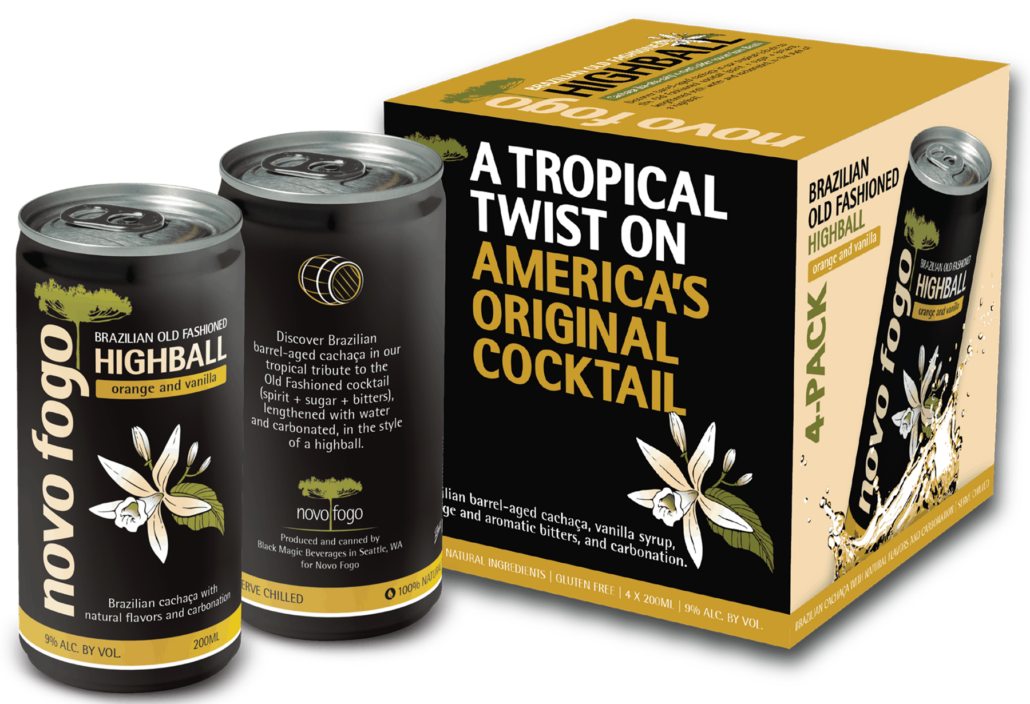 The Novo Fogo Cachaça Brazilian Old Fashioned Highball is the first aged-cachaça based canned cocktail. The new Brazilian Old Fashioned Highball is composed of Novo Fogo Chameleon cachaça (aged one year), vanilla syrup, orange, and aromatic bitters, and is lengthened with water and then carbonated, in the style of a highball. Not only is it refreshing, but this delicious carbonated cocktail also comes from a zero-waste distillery at the edge of the Atlantic Forest in the southern part of Brazil.
"We designed this canned cocktail as a dichotomy mediator for the spirits industry, a very relevant metaphor for today's world of perceived divisions," says Novo Fogo's CEO, Dragos Axinte. "In a world that is increasingly shedding labels, this drink transcends categories, appeals to broader audiences, and represents Novo Fogo's double heritage: South and North America. It makes a statement that Novo Fogo stands for unity."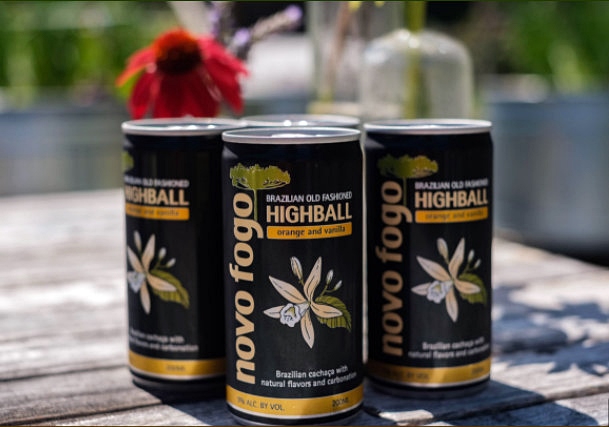 The Novo Fogo Cachaça Brazilian Old Fashioned Highball is a pale rose in color, with bubbles migrating throughout the liquid. The aroma is dominated by the scent of Novo Fogo's Brazilian adegas. These adegas are underground rooms where this organic sugarcane cachaça is aged in oak barrels that that once held bourbon in Kentucky. The palate of the Brazilian Old Fashioned Highball is filled with bittersweet orange, the green but elegant pods of vanilla orchids, and the dry minerality of Paraná's red dirt. It finishes with cinnamon bark and leather, like the sun-worn saddle of a gaúcho, riding slowly into the dusk.
These canned cocktails boast a 9% ABV, contains only 145 calories, and 12 grams of carbohydrates. This refreshing cocktail is served in 200ml cans at a higher alcohol content than most ready-to-drink options for a taste and experience that's more authentic to the classic Old Fashioned. The Novo Fogo Cachaça Brazilian Old Fashioned Highball canned cocktails are available nationwide and online for $2.99 for each can and $11.99 for a four-pack. For more information on Novo Fogo products visit www.novofogo.com.