It's no secret that Americans like tea. In fact, we once cared so much about our access to it that we dumped a bunch in some harbor.
Some might even say that we love it, and we have the numbers to prove it. An old article by The Washington Post back in 2014 noted that Americans drink almost 20% more tea than we did back in the year 2000 and the imports of tea have risen by nearly 70% in the last two decades. In light of recent studies claiming we need to drink more than two liters of water per day, tea has become a fun, flavorful way to stay hydrated.
But have we gone too far?
This is the question on many Americans' minds in light of Budweiser owned Bud Light's newest flavor: Lemon Tea. According to a recent press release, Bud Light hopes to appeal to summer beer lovers with a light lager that's been brewed with lemon peels, then aged over black tea before being bottled and served.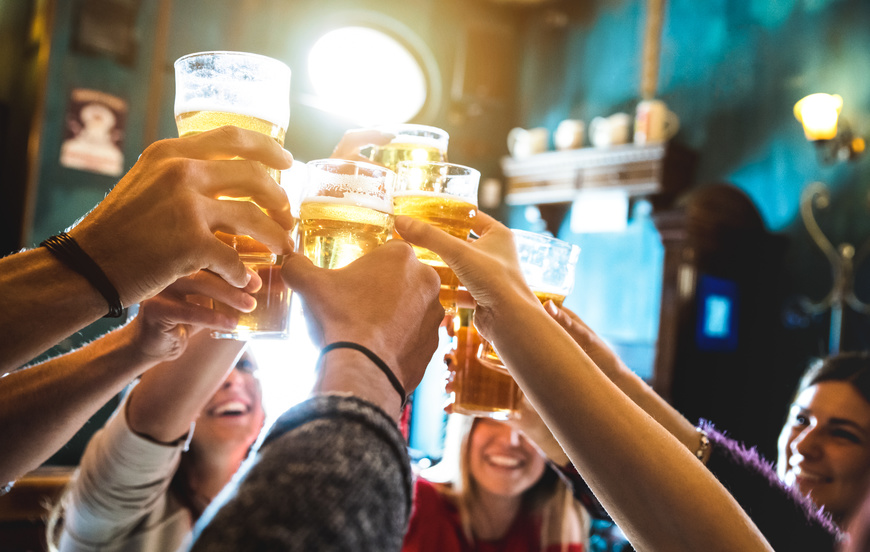 This is just the newest addition to its steadily growing citrus line, joining the rungs of Bud Light Orange and Lime.
"As the number one selling beer in America, it is important for us to continue to innovate and bring consumers the types of products they are demanding," notes Bud Light marketer Andy Goeler.
But what are Americans demanding? It's only natural that beer companies want to follow the money. As Americans become less enamored with the beer market, the industry has expanded its feelers into new startups; namely, tea and marijuana products.
For example, while New York-based Constellation Brands, the owner of Corona, has begun to invest in pot, Bud Light has leaned toward tea. It's estimated that CBD products — a cousin to marijuana — will result in over $1 billion in sales in 2020 alone. It's then no wonder that the medical marijuana industry is at an all-time high, with many different companies looking to join in on the boom, whether they're startups or they've established in other industries prior. Americans are taking advantage of the legalized marijuana as Canada has, with edibles, shatter and pre rolled joints canada based. Americans are now experiencing different ways to consume marijuana. These different companies wanting to get into medical marijuana will more than likely always offer various medical marijuana products such as this private label cbd does. However, the likelihood that companies will try to innovate with some of the products they could offer, is also very high considering each marijuana company is trying to stand out above the rest at the moment.
But Bud Light has taken a different approach to engage with the younger market. A recent study found that up to 40% of Millennials are bored of classic fruit and juice flavors. They're more willing to engage with brands that step outside the box and offer unique flavors and customized products instead. It's this idea that Bud Light hopes to innovate on in order to boost summer sales.
"We saw the success of Bud Light Lime and Orange last summer and wanted to bring another beer into our portfolio that uses real lemon peels and tea leaves in the brewing process," Goeler continues. "Its unique taste profile is something we think is going to help attract new people to the Bud Light family."
The beer was officially available to the public starting on Monday, April 29. However, it seems like some people have managed to get their hands on it a little early.
Many Twitter users began to post the beverage as early as the start of April, giving it high ratings. Though it wasn't revealed if these individuals actually tried the beer before its national release, this certainly looked good for Bud Light in the weeks leading up to the product release.
But this isn't one of the quality products you'd expect from high-end tea producers like Harney and Sons or Republic of Tea; paired with the malty flavor of an affordable beer, these subtle flavors might be overpowered by the alcohol.
Bud Light expects to make this product a recurring seasonal beverage. The Lemon Tea flavor will be available until September of this year, giving countless Americans ample time to form an opinion.