With Cinco de Mayo just days away, there's no better time to master the art of Mixology. We love a great cocktail and have enjoyed quite a few made by some talented mixologists. But on this occasion, we got to show off our own mixologist thanks to Bandero Tequila and California-based Mixologist, Ricardo Calderon.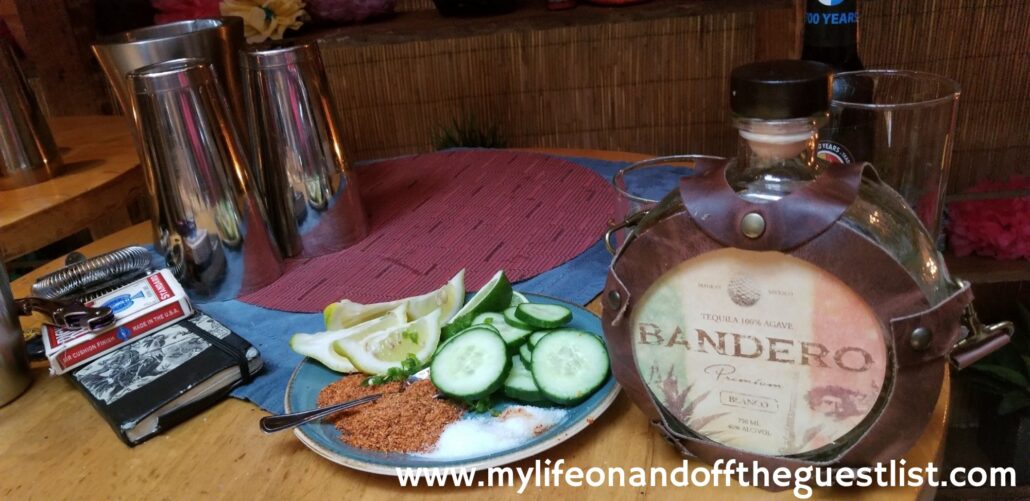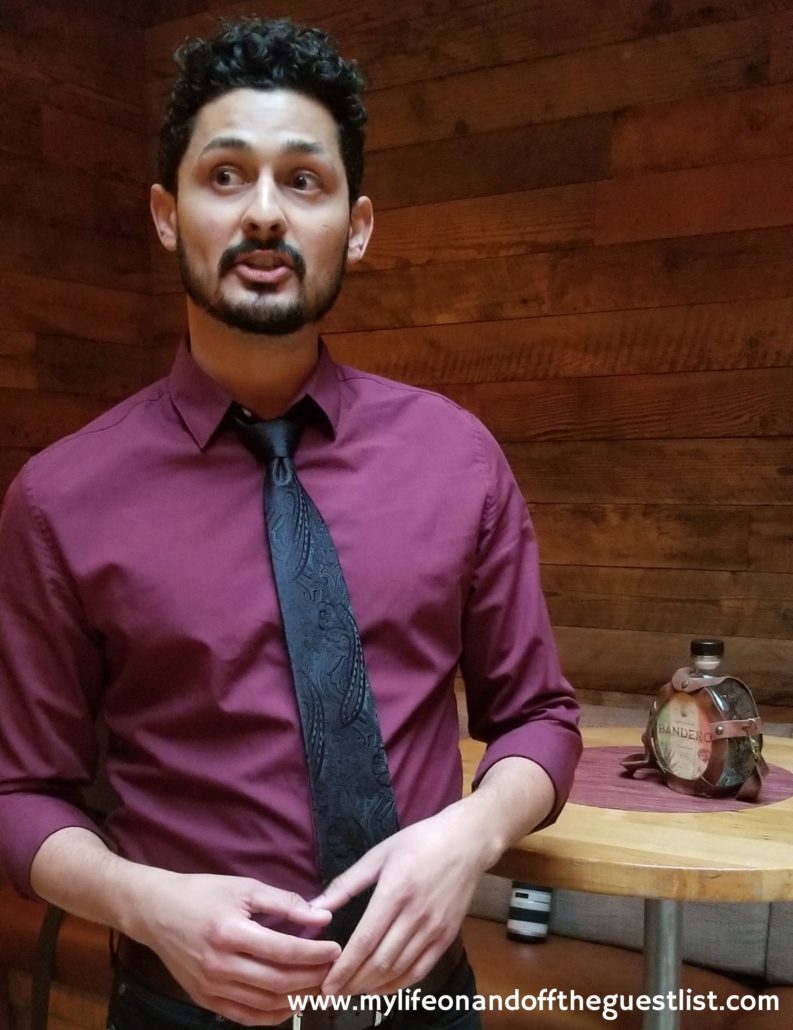 Bandero made with blue agave and is described as radical in flavor and style. One look at its incredible packaging will surely solidify this fact. Under the fun tutelage of Ricardo Calderon and with Bandero Tequila as our main ingredient, we created two delicious and very different tequila-based cocktails. First was the Bandero's Cup, followed by the Bandero Helada. We also learned an incredible amount of tequila facts. Did you know washing your hands in tequila really opens up its notes? We bet you also didn't know it is because of rabbits and Native Americans that tequila basically exists. As we said there was a lot of interesting things to learn from the California-based Mixologist.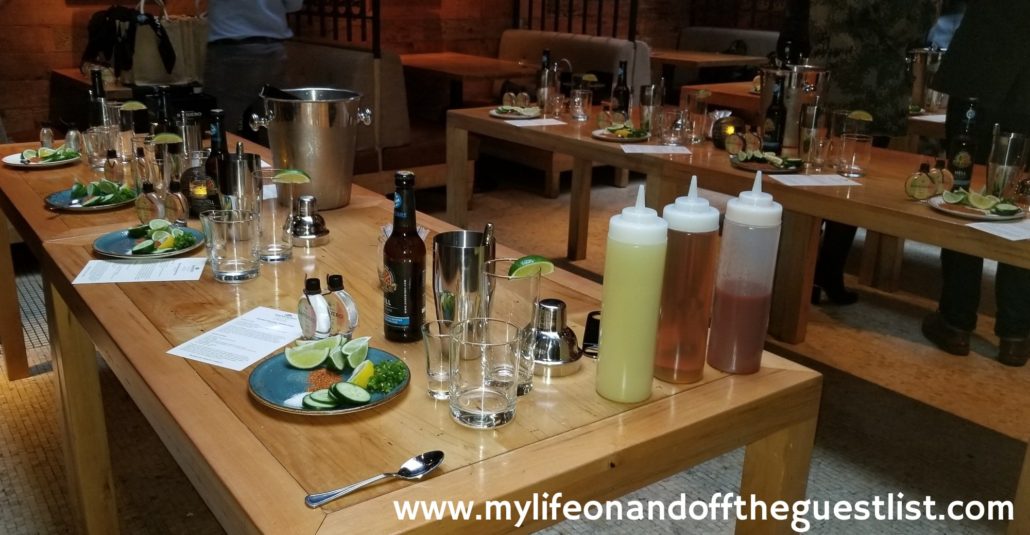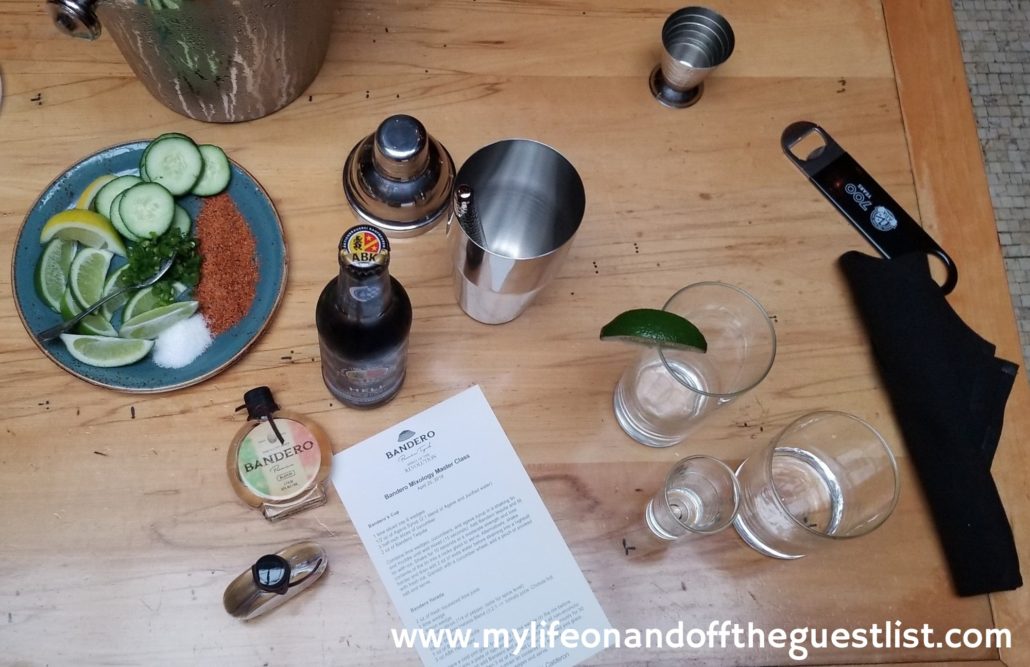 Fairly new to the market, Bandero Tequila has already established itself as a standout, already winning a Double Gold Medal at the 2018 Global Spirit Awards and another Double Gold Medal at the 2018 Wine & Spirits Wholesalers Of America Tasting Competition.
Bandero's Cup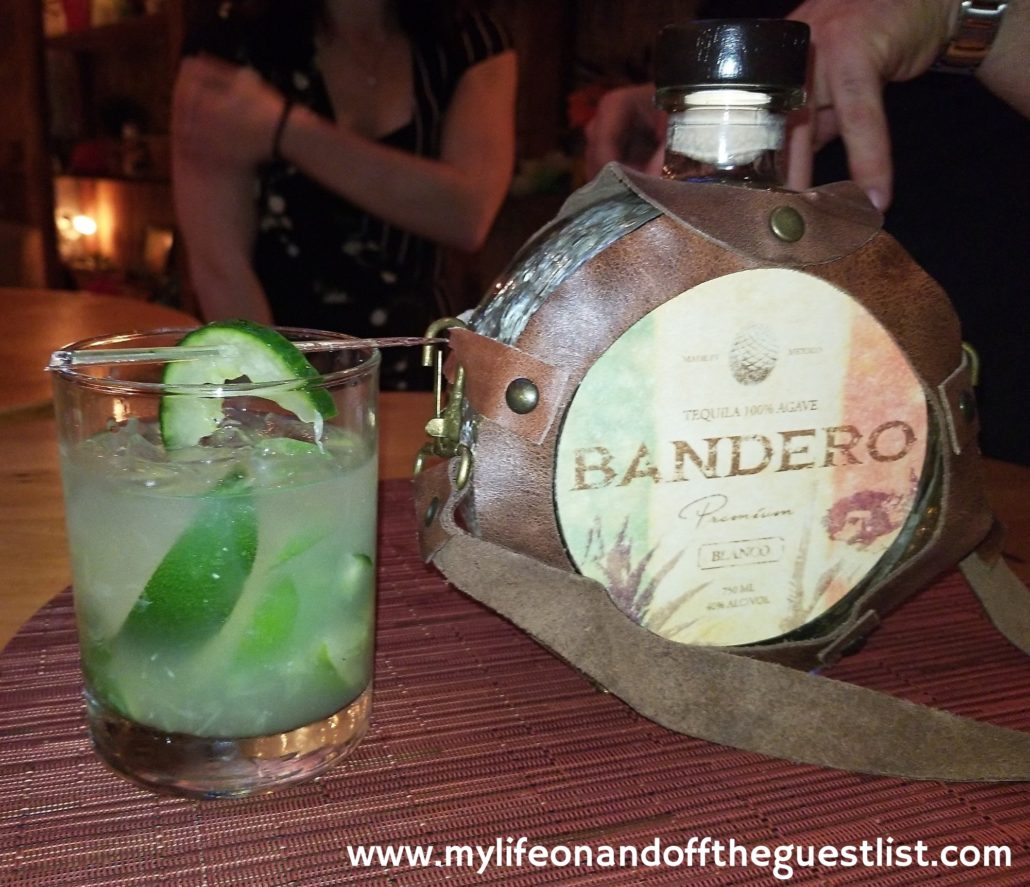 1 lime sliced into 6 wedges
1/2 oz of Agave Syrup (2 parts blend of Agave nectar and 1 part purified water)
3 half-inch slices of cucumber
2 oz of Bandero Tequila
Combine lime wedges, and agave syrup in a shaking tin and muddle until well mixed (15 seconds). Add cucumbers and lightly muddle some more. Add Bandero tequila and fill the tin with ice. Shake for 10 seconds at a moderate strength and toss contents of the tin into a rocks glass to serve. Alternatively, shake harder and then add 2 oz of soda water before straining into a highball with fresh ice. Garnish with a cucumber wheel, add a pinch of smoked salt and serve.
Bandero Helada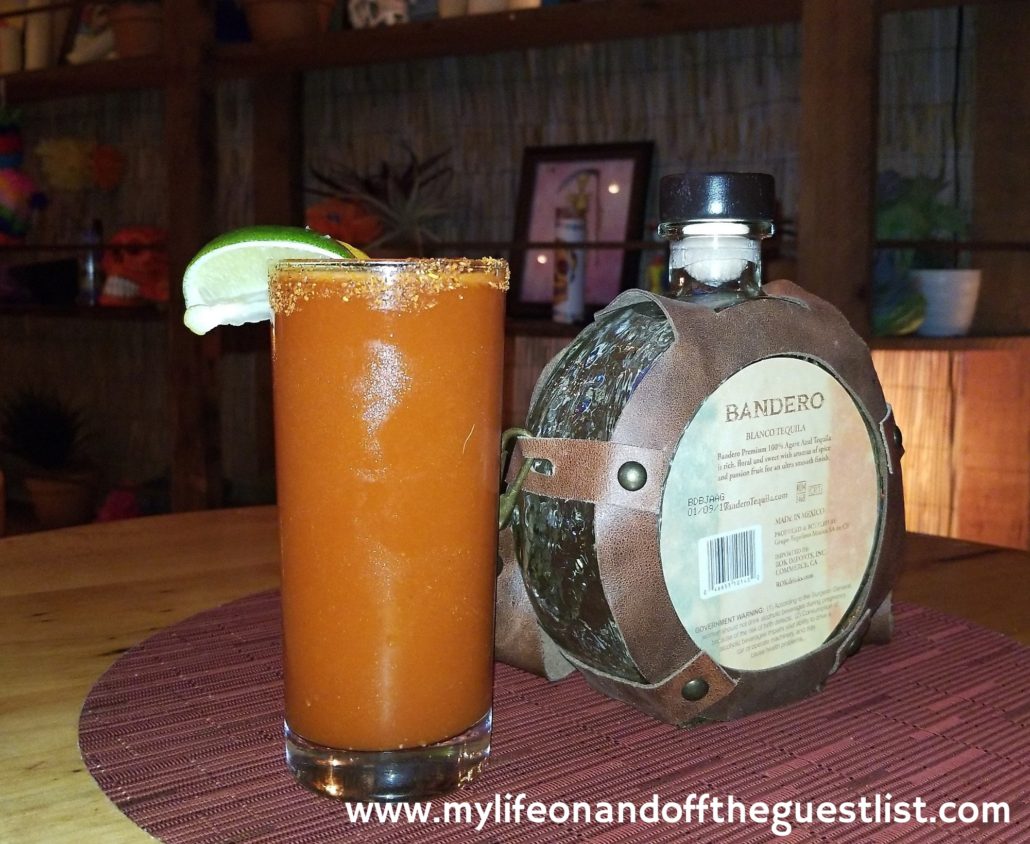 2 oz of freshly squeezed lime juice
1 lime wedge
1 lemon wedge
2 serrano slices (1/4 of pepper, taste for spice level)
3 oz of Bandero Helada Blend (3 parts tomato juice, 2 parts Cholula hot sauce, 1 part Maggi)
1 oz of Bandero Tequila
3 oz ABK Hell Lager
Prepare a cold pint glass by rubbing a lime wedge on the rim before dipping it into a plate of tajin powder. Muddle together all non-alcoholic ingredients, then add Bandero and ice to the tin. Shake tins vigorously for 30 seconds. Add ice, then 3 oz of ABK Hell Lager to a prepared pint glass. Hawthorne-strain and fine-strain tin contents into the pint glass. Garnish with lemon and lime wedges and serve.
If you're looking to expand your tequila palate this Cinco de Mayo, get to know the revolutionary flavor of Bandero Tequila.