Do you know that annoying time in-between your hair coloring visits when your grey roots are visible? Well, there's a new Revlon product on the market to help you make that in-between time a distant memory. The best part, you achieve your color without the mess and the expense of that color touch-up salon visit. You can literally get to the root of it all with the new Revlon Root Erase Permanent Root Touch-Up.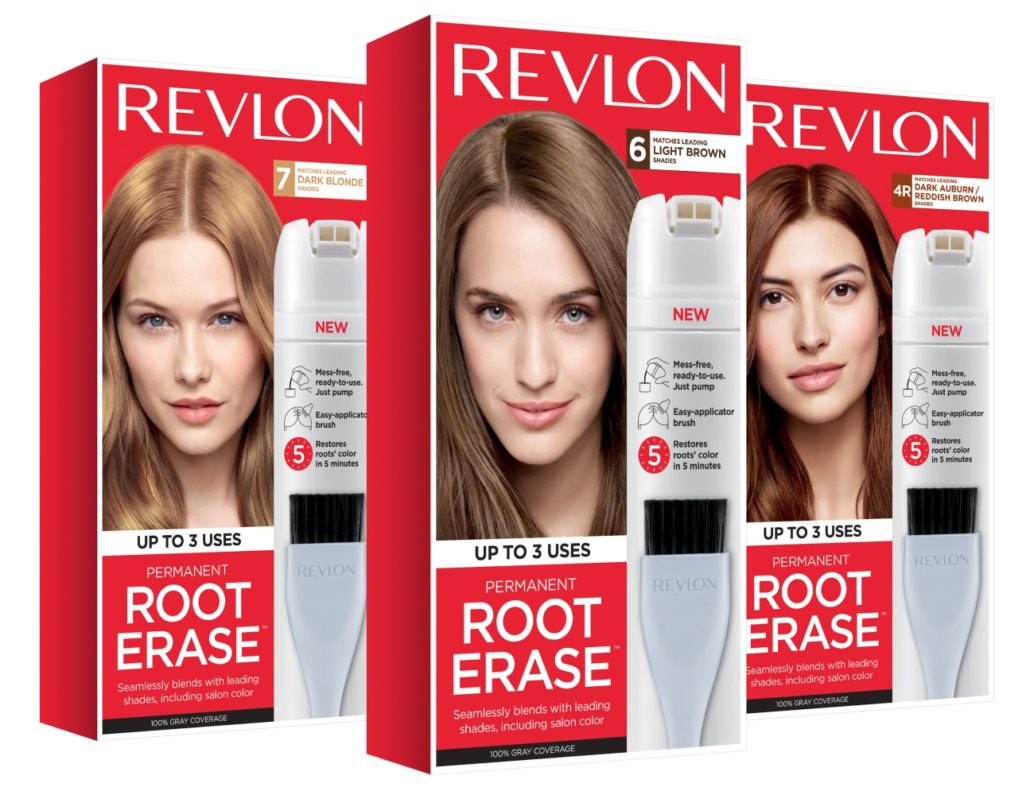 Here are a few key features and benefits of the Revlon's Permanent Root Erase. They include:
Simple and easy to use with no prep required and no mess to clean up – just pump, mix and apply; a professional, quality reusable brush that's included for easy application of the touch-up; powerful enough to cover 100% gray roots in as few as 5 minutes; and a permanent formula that seamlessly matches leading hair color shades. Available in 13 shades, you'll love how easy it is to make those gray strands disappear. Plus, you get three uses out of one box of Revlon's Permanent Root Erase (you get 3 pairs of gloves in the kit), so when those pesky gray hairs return, you'll be ready.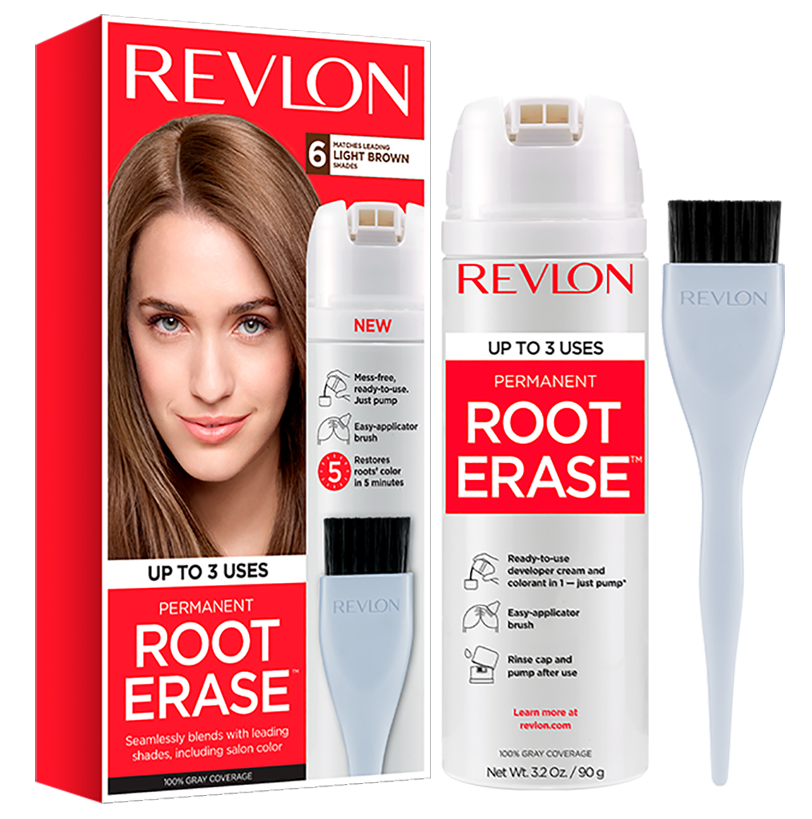 The Revlon Root Erase Permanent Root Touch-Up come in these available shades:
Black

Dark Brown

Burgundy

Dark Auburn/Reddish Brown

Medium Brown

Medium Ash Brown

Medium Golden Brown

Medium Auburn/Reddish Brown

Light Brown

Light Golden Brown

Dark Blonde

Medium Blonde

Light Blonde
How easy is it to use? Just pump the can, mix the formula in the cap (yes, the cap doubles as a mixing bowl), and apply to your gray roots. Could your gray hairs use a little permanent erasing? Then the Revlon Permanent Root Erase is exactly what you need. We love that it features a minimal odor, saves you from spending all that time at the salon, and blends wonderfully with your natural hair color. friends an family will think you made a trip to the salon.
The Revlon Root Erase Permanent Root Touch-Up retails for $12.99 per kit and is available at Walgreens, Rite Aid, Target, Walmart, CVS, and www.amazon.com.