A quick question to our fellow migraine sufferers? What do you use for relief? Do you rely on medication, Botox, Acupuncture, Acupressure, or some other form? Do you prefer to take a hit or two of some Bubba Kush CBD to get rid of the pain and take a nap? Everyone who suffers from this sometimes unbearable pains has their go-to steps for relief. For us, it involves migraine medication (sometimes over-the-counter), coconut water for electrolytes, and a very cool, dark place. Our migraines get really bad, so we are always open to options for relief (except for Botox, no poison for us). We were recently introduced to an alternative form of migraine relief, the award-winning, Doctor approved Aculief wearable acupressure device.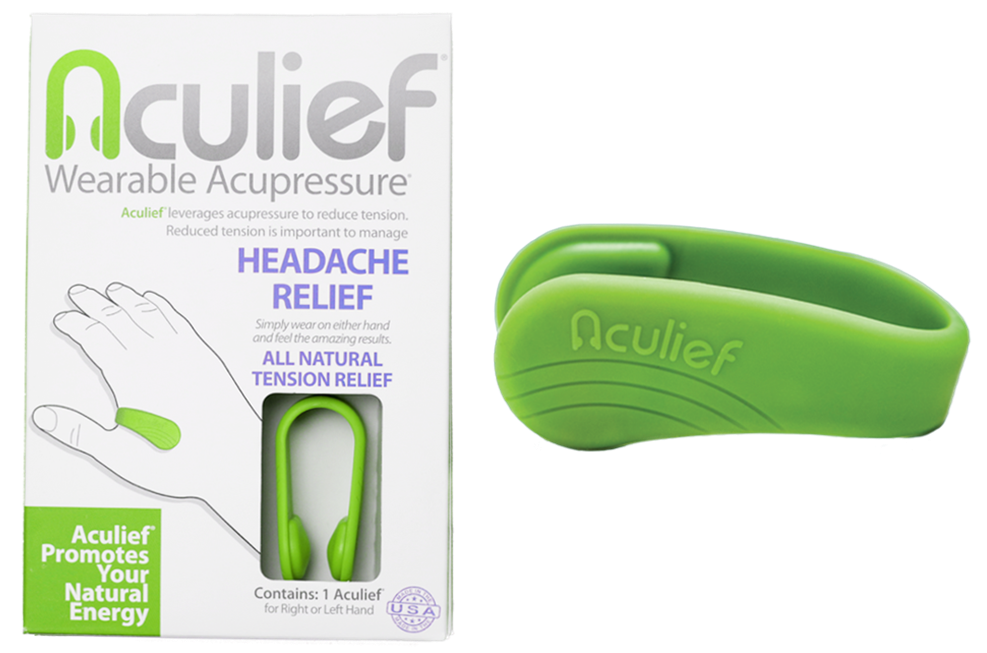 The Aculief wearable device works by providing pressure to the LI4 acupressure point on your hand for all-natural headache relief. Applied pressure to the LI4 has been used for thousands of years. It provides natural headache and tension relief, as well as promote your body's natural energy. Applying pressure with the Aculief to the LI4 on your non-dominant hand utilizes your body's natural endorphins.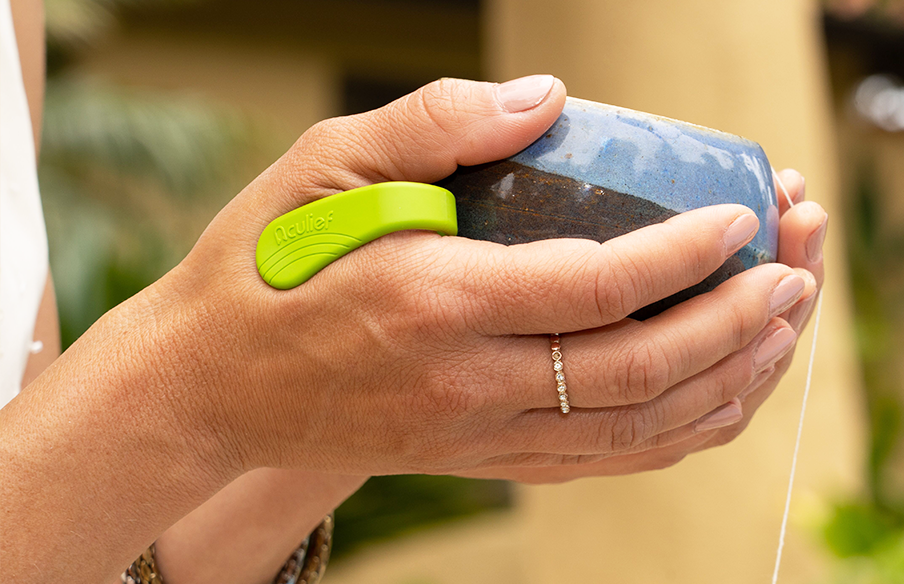 It works fast for drug-free headache and migraine relief, in addition to tension and stress relief. Plus it allows you to maintain consistent pressure on the LI4 acupressure point without exhausting your fingers. For those who are not sure where the LI4 acupressure point on your hand is located, check out the below video. It highlights how, and where, to accurately place the Aculief device.
Aculief has helped provide headache and migraine relief for nearly 20,000 people. Founded by Jon Doogan, the Aculief Wearable Acupressure device is available in three colors; the above green, teal and black. You can purchase a single at $24.99, a 2-pack for $34.99, and a 6-pack for $90.00 on www.aculief.com; the multipacks are perfect to gift or share with family and friends who might be fellow headache and migraine sufferers.
Could this all-natural, headache, migraine, and stress relief device help you find relief? Will you be adding this alternation