We recently read an article about a study from the World Health Organization that found microplastics in drinking water. Another article that found microplastics in the air and in raindrops. As you can imagine, a buildup of microplastics in our system can be detrimental to our bodies. So, of course, we must be a bit more discerning about what we put in and on our bodies. Since skincare products are absorbed into the skin, we started paying more attention to beauty products. We were recently introduced to the Labotica True Nature masks by Leaders Cosmetics, a range of environmentally-friendly, hypoallergenic sheet masks made with natural organic ingredients.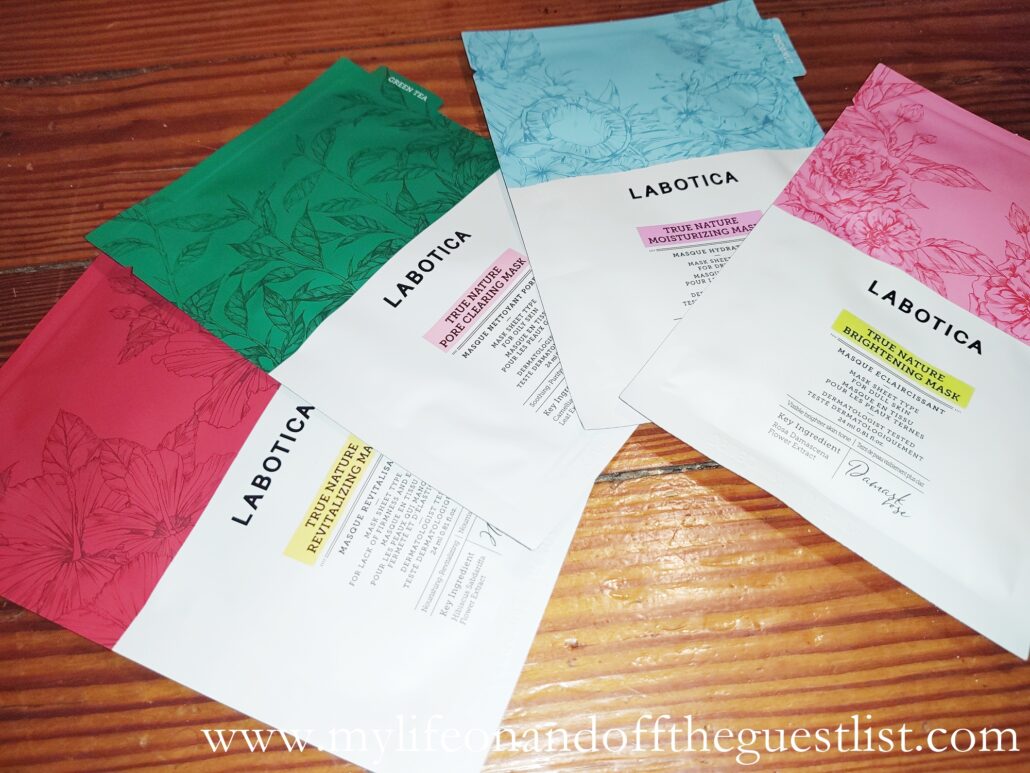 Every formulation of Leaders Cosmetics' Korean sheet masks is developed by a group of 15 leading dermatologists; their goal is to provide pure, natural and effective skincare. Leaders Cosmetics empower women to take care of themselves from the inside out. Their skincare products and formulations work in just 20 minutes of "me time"; and we all know how important self-care is. The Labotica True Nature masks boast four skin-loving sheet masks, each geared toward resolving a skin issue.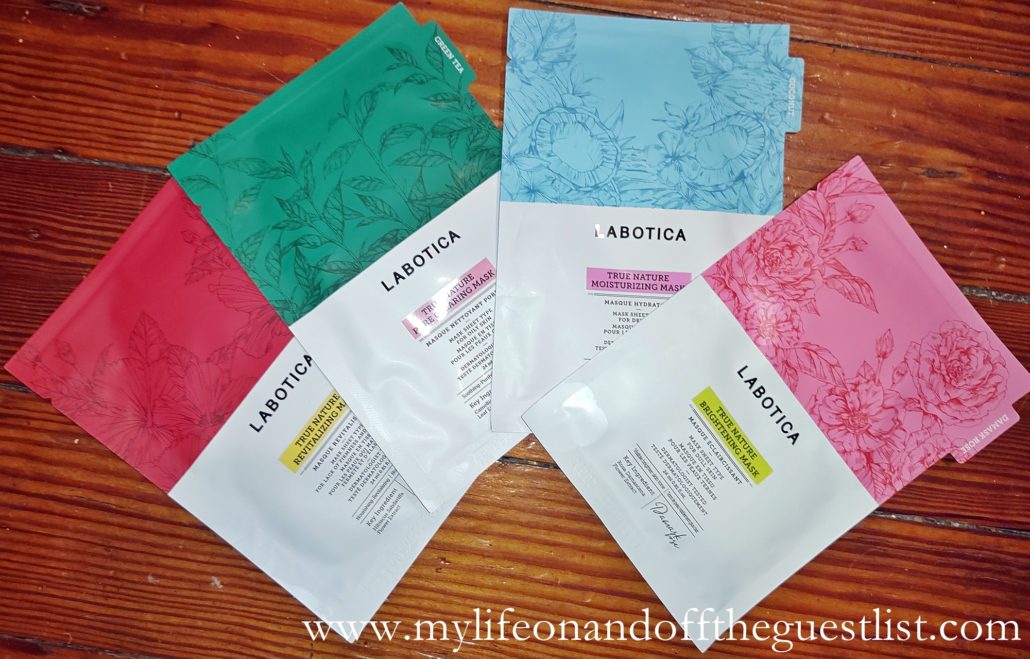 Labotica True Nature Brightening Mask – Perfect for those looking for a visibly brighter skin tone. The Rosa Damascena Flower Extract helps provide excellent brightening and moisturizing effects to brighten the skin tone.
Use this mask to brighten dull and tired skin, get rid of uneven skin tone, and fade dark spots. It deeply hydrates your skin and smoothes rough dry skin, leaving it dewy and supple.
Labotica True Nature Moisturizing Mask – Coconut Fruit Extract has an excellent moisturizing effect. It makes your skin feel soft and moisturized by providing an abundant amount of moisture. It's excellent for those looking to resolve issues with rough, dry skin and signs of aging. The superbly Moisturizing sheet mask intensely moisturizes and soothes skin, provides essential nutrients, and promotes oil-moisture balance.
Labotica True Nature Revitalizing Mask – Looking to revitalize and nourish your skin? The Hibiscus Sabdariffa Flower Extract in the Revitalizing sheet mask provides excellent effects to improve skin resilience for healthier skin. It helps with loss of firmness and elasticity and dull, tired skin. It improves visible lines and wrinkles, deeply hydrates skin, leaves skin firm and smooth, and stops premature aging.
Labotica True Nature Pore Clearing Mask – This is our hero sheet mask. If you're like us and looking to soothe and purify your pores, the Camellia Sinensis Leaf Extract in this mask has excellent effects of tightening pores and soothing skin, leaving you with a smoother skin texture. It's great for the treatment of acne, enlarged pores, and the appearance of scars. It refines and tightens pores, balances oiliness, and soothes troubled and irritated skin.
The Labotica True Nature masks retail for $3.00 each and $27.00 for a pack of 10. You can also purchase the Tencel Mask Kit, which includes one of each of the four sheet masks and an adorable Cat Ear Headband.