Summer is sadly slowly coming to an end but there is still some time left to enjoy a few of what makes summertime a wonderful season. The fall season is still a month away, so there's plenty of time left to partake in a fantastic summer menu. We had the pleasure of doing just that when we journeyed back to experience the Demarchelier Summer 2019 menu. We were once again welcomed by Emily Demarchelier, for an evening of gourmet dining that captured the essence of authentic French cuisine.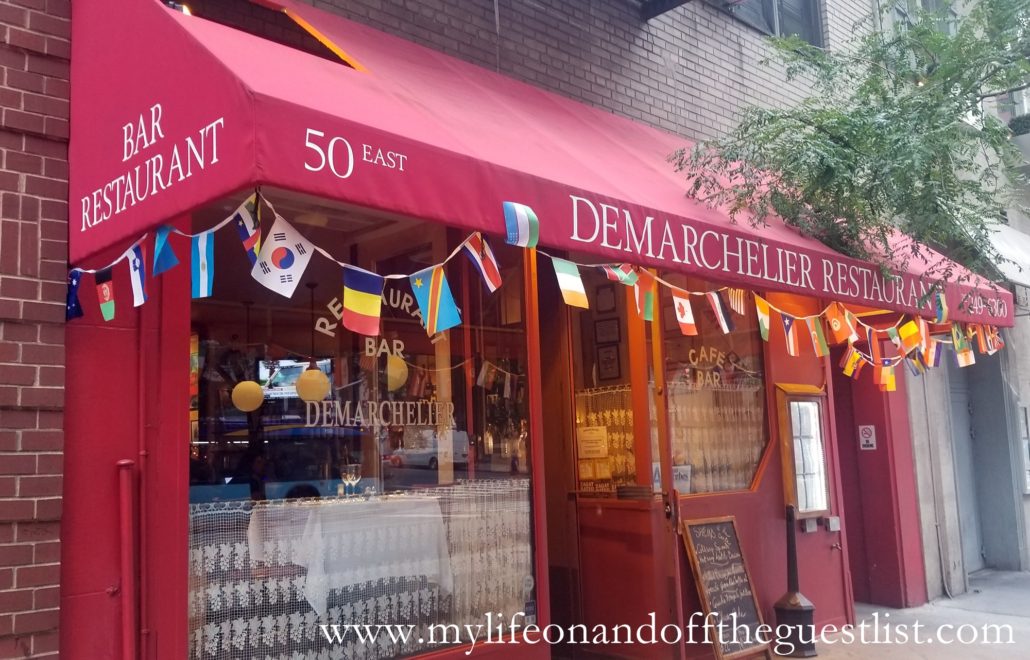 For the summer season, Demarchelier features many signature dishes including Pate De Campagne, Filet of Herring with Potato Salad and Moules Mariniere (which we enjoyed on our last visit), for an appetizing start to a full course dinner. Delicious entrees transporting you to France include the succulent Duck Confit with white beans (another favorite from our last visit), Rainbow Trout Meuniere and Filet Mignon. The dessert menu boasts an assortment of sweet treats including the Crème Caramel (Flan), Profiteroles with chocolate sauce and Crepes Suzette with Grand Marnier. While there were dishes were already familiar to our palates, we opted for the Demarchelier summer 2019 menu items we hadn't experienced before. Here is our summer menu journey.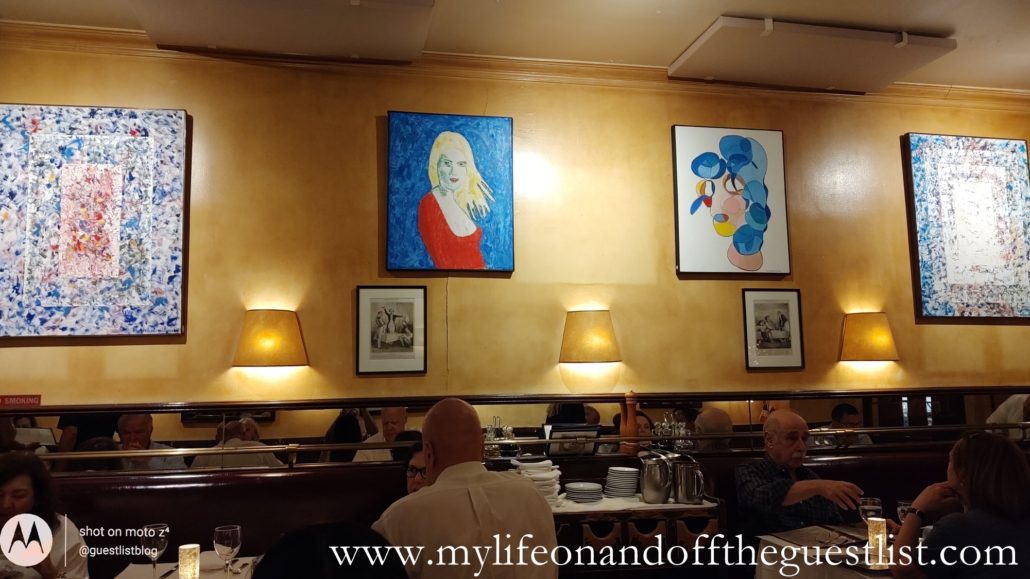 Surrounded by the paintings of Eric Demarchelier, we were ready to traverse the Demarchelier Summer 2019 menu and surrender ourselves to the wonderful French flavors.
COCKTAILS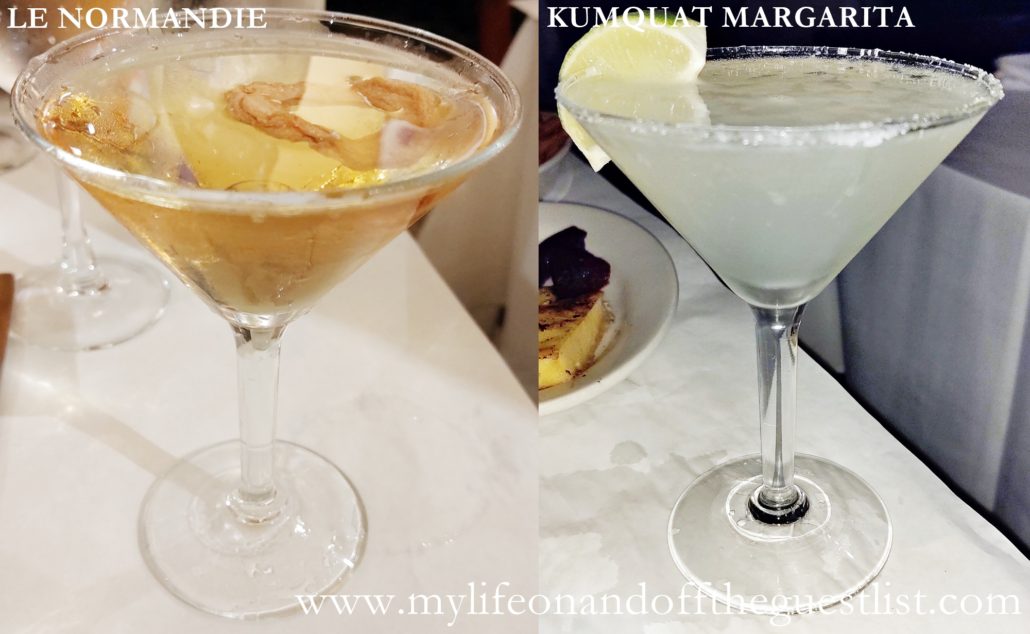 We started our review with a bang of a cocktail, a drink to remind us that the fall season is approaching. The second cocktail was more along the refreshing and sweet side, thanks to its unconventional flavor. Check them both out below:
Le Normandie – vodka and Père Jules Pommeau shaken with a dried apple garnish. Bold and potent, this cocktail is perfect for brandy lovers.
Kumquat Margarita – Casamigos Tequila Blanco, fresh lime juice, and Kumquat liqueur. If you're a fan of Limoncello, you will love this cocktail; it's refreshing, vibrant, and sweet.
STARTERS
QUICHE OF THE DAY – GOAT CHEESE & ARUGULA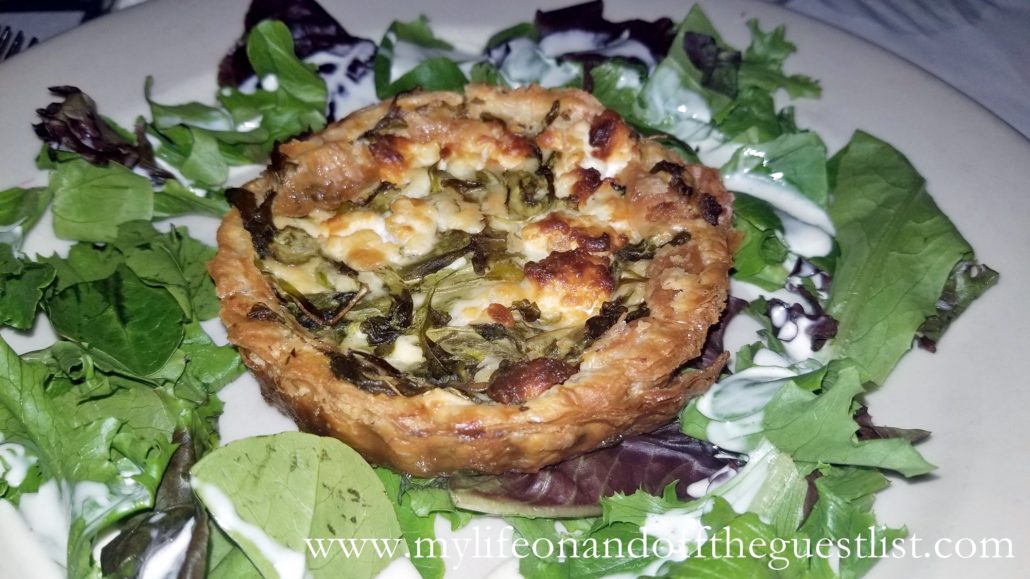 GLASGOW:  We love a good savory pastry and Dermarchelier's the daily Quiche offering hits the spot every time. Tonight we dined on a Goat Cheese and Arugula Quiche sitting on a bed of fresh greens. It's a meal in pie form but not too filing that it would prevent you from enjoying your full course.
PATE DE CAMPAGNE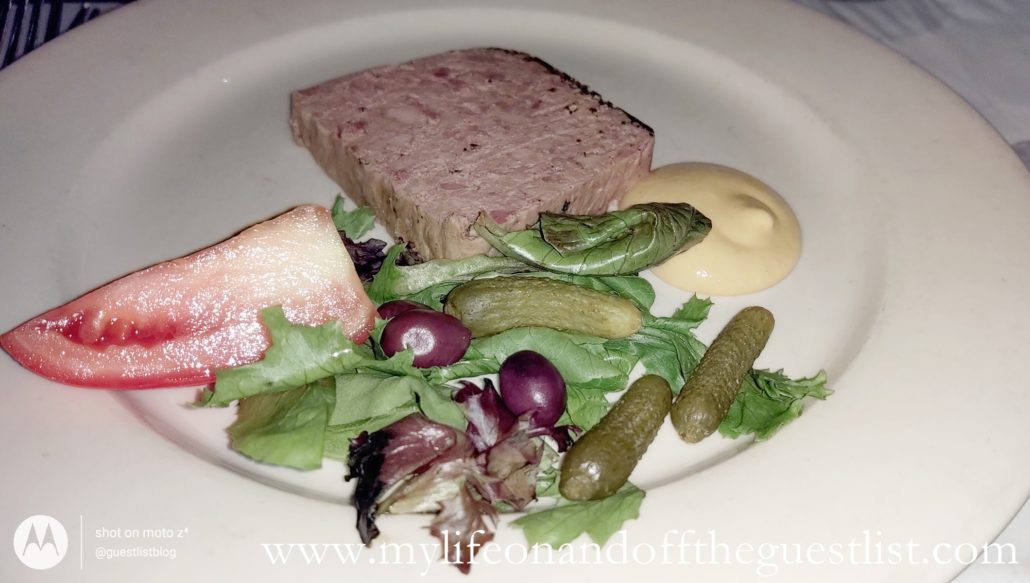 LUCIANA: Its combination of pork and beef, rustic texture and rich flavors were sublime. Every bite melts in your mouth. It forces you to pause a few times to appreciate the beautiful assault on your palette. Served with a fresh salad and creamy sauce, I found myself eating slowly hoping this culinary experience would last forever. This tender, French country style pate is a definite must to try.
MAIN COURSES
BISON BURGER ON A BAGUETTE
LUCIANA: I've wanted to experience the bison burger, and this was my first time doing so; and what an introduction I received! I was not at all disappointed with this distinct cheeseburger. What I discovered was a delicious, succulent burger charred to perfection. Served on a crispy baguette (a lovely change from the traditional bun), and topped with fresh tomatoes, lettuce, onions and your choice of cheese. I especially love the fact that this meat is lower in fat than traditional beef but still tastes so incredibly good. I would recommend this dish over and over.
WHOLE BRANZINO WITH MEUNIERE SAUCE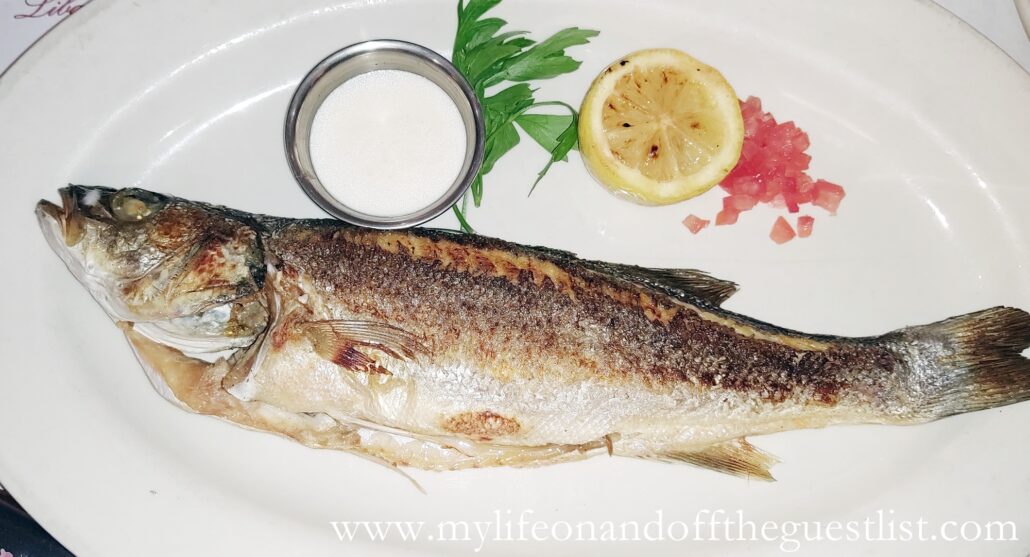 GLASGOW: Great food is my weakness and this superbly prepared whole Branzino with an amazing Meunière  (lemon butter) sauce hit every tastebud with strategic levels of mindblowing flavor. Whether you're a seafood lover or not, this cooked-to-perfection mild-tasting and versatile fish is an absolute win.
SIDES
POMMES FRITES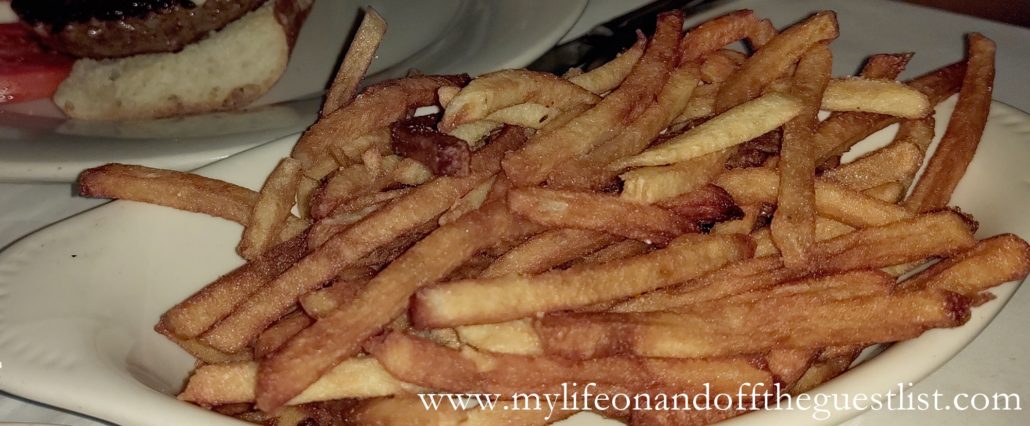 GLASGOW: I was in the mood for a bit of British influence, so naturally needed these Pomme Frites to go with my branzino. The fresh-cut Frites were wonderfully crisp and soft at the same time, and there was a very faint sweetness to the flavor. The result was an empty plate.
MIXED VEGETABLES – BEETS & GRILLED POLENTA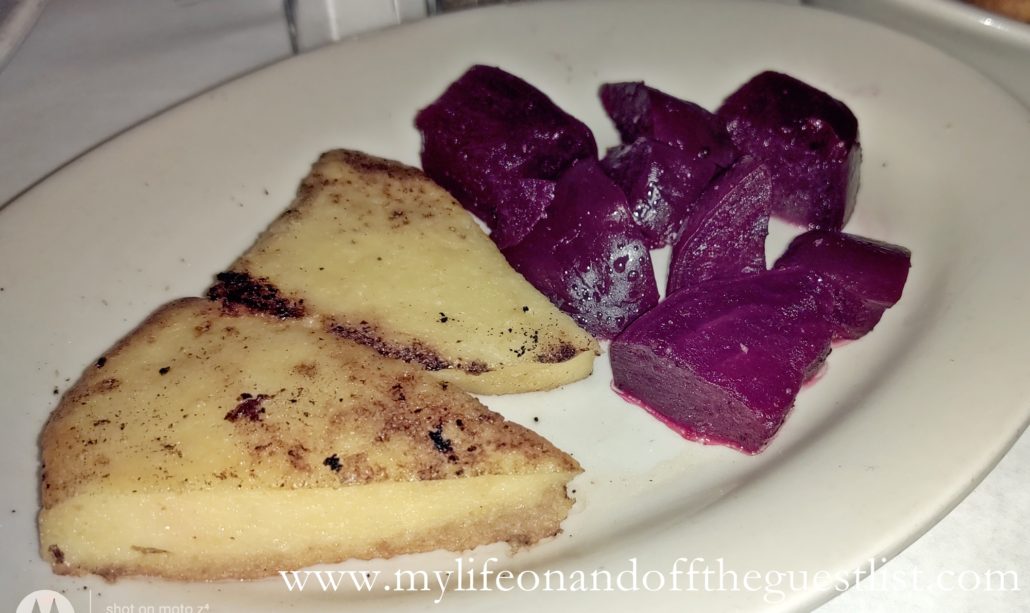 GLASGOW: Since we paired a carb side with our Branzino, we opted for an equally rustic side of vegetables. In this case, beets and grilled Polenta. The beauty of polenta is its mild enough to mix beautifully with stronger-flavored foods; perfect for my branzino.
DESSERTS
PROFITEROLLES w/ Chocolate Sauce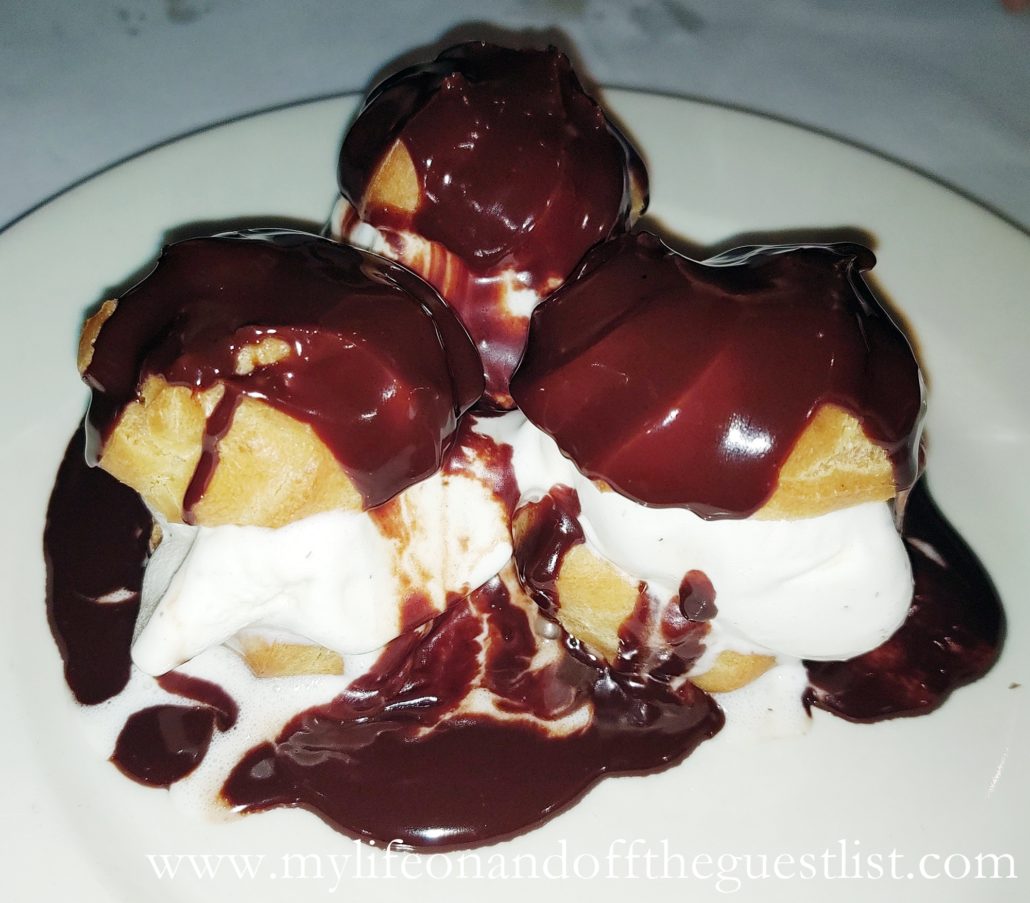 LUCIANA: I love chocolate but melted chocolate drizzled over ice cream sandwiched between French choux pastry balls are heavenly. The semi-sweet puffs, vanilla ice cream and warm chocolate sauce made for a decadent combination of texture and taste. Every bite to the last was exquisite.
TARTE TATIN w/ Vanilla Ice Cream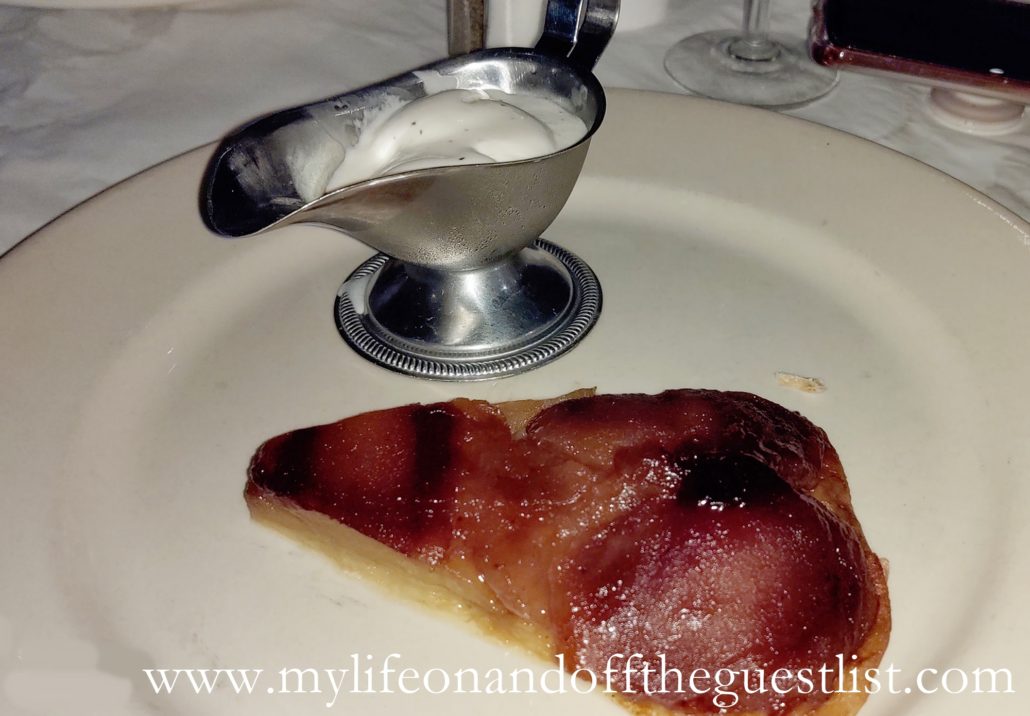 GLASGOW: Some may say there's nothing like a warm slice of apple pie but one bite of Demarchelier's Tarte Tatin would change their minds. It may be a simple dessert but its flavors are anything but. This is definitely one of the most hedonistic a la mode desserts I've enjoyed.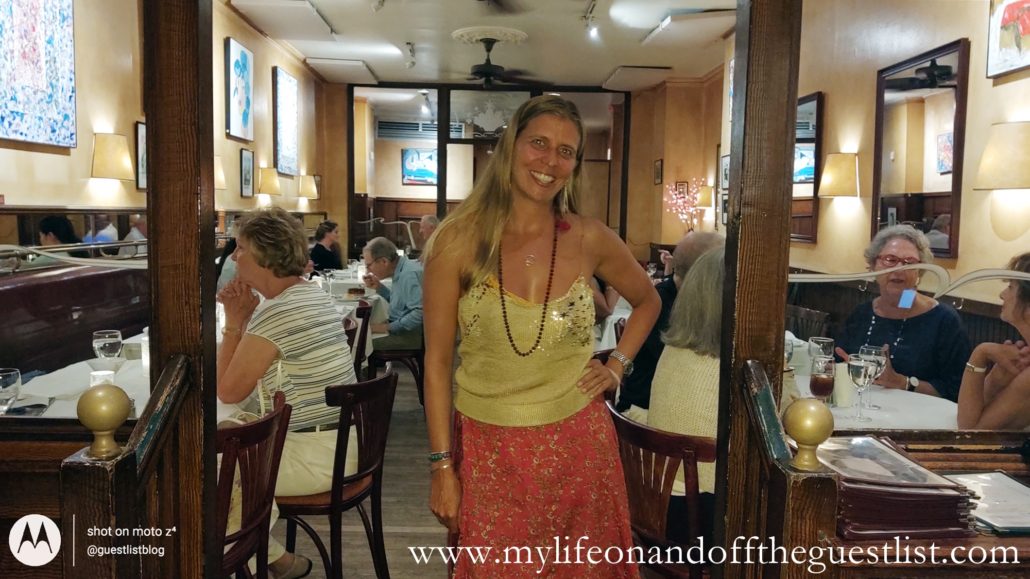 There's also about Demarchelier to love besides the art and wonderful summer 2019 menu.  The wonderful hospitality from Emily Demarchelier is unsurpassed. You really feel the family warmth, tradition, and generational pride as soon as you step foot into its homey ambiance. Whether it's your first, second, or fifty-first visit to the Demarchelier French Bistro, you'll always want to come back.