We're a bit late on our National Espresso Day cocktail highlight due to unforeseen forces but we're determined to share a cocktail that brings so many memories. Using the South African-inspired Whitley Neill Gin (made with baobab fruit and Cape gooseberry), we wanted to honor National Espresso Day with a cocktail from our childhood. Don't worry, there are no unfit parents in this story. We grew up with our very talented mom making homemade Tia Maria for friends and family. While we could not partake for obvious reasons, we knew it was amazing by the number of people who came over to enjoy and begged her to make some for them. So in honor of her and all things caffeinated, we're sharing a Tia Maria Espresso Martini made with Whitley Neill Gin and inspired by mom's Tia Maria recipe.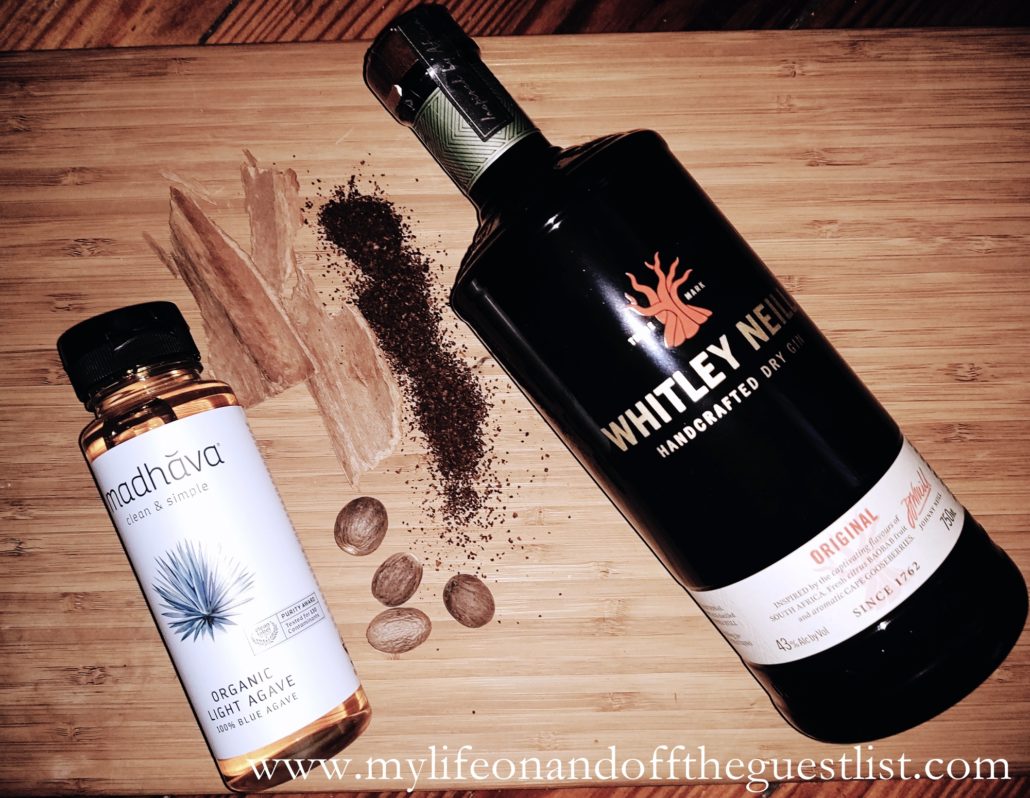 Along with the previously stated baobab fruit and Cape gooseberry, the original Whitley Neill Gin boasts Coriander Seed, orange, and lemon. This British gin is slightly softer and much smoother than traditional gins but still boasts the traditional rich notes of juniper and citrus ingredients. It features a long finish with subtle fades of herbs, cocoa, and candied lemon peels; and a nose that is both citrus-sweet and peppery, with a distinctive floral aroma. The complete list of botanicals includes Juniper, Coriander Seed, Cassia Bark, Orris Root, Angelica Root, Sweet Orange, Lemon, Cape Gooseberry, and Baobab.
The below Tia Martia Martini we prepared is dairy-free, as Thanksgiving seemed to have cleared the shelves of cans of Evaporated Carnation Milk; nevertheless, it was still quite a delicious, one that coffee lovers will greatly enjoy.
Tia Maria Espresso Martini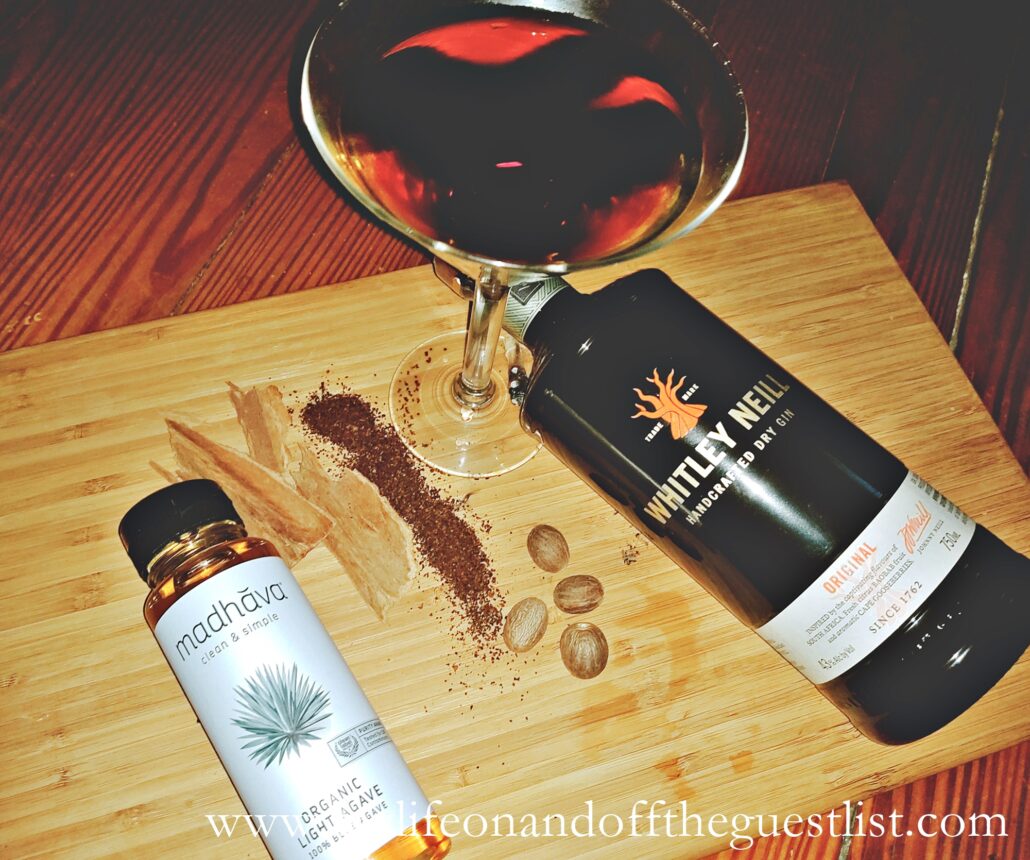 Whitley Neill Original Gin
3/4 cup espresso
1/2 cup Tia Maria (see recipe to make your own below*)
1/2 cup vanilla essence
1 1/2 tablespoons agave nectar (go for light for less sugar)
Ice
Cocktail Shaker
Add all ingredients into your cocktail shaker. Shake and pour into a martini glass. Sprinkle a dash of cinnamon powder to garnish (this works better if you're adding milk).
*Tia Maria Recipe
Sugar
Water
Cinnamon sticks or Powdered cinnamon
Nutmeg
Clove powder
Instant Coffee
Angostura Bitters
Whitley Neill Gin
Evaporated Carnation Milk (optional)
Make a syrup using equal parts sugar and water and add in the cinnamon sticks or powdered cinnamon, grated nutmeg, and a little clove powder. Bring to a boil until the syrup is a little thick and a golden brown. Add coffee until you reach your desired level of strength; finish it up with two or three dashes of the original Angostura Bitters. Add ice to chill, add in your milk (optional), then pour in your Whitley Neill (a substitute for the traditional rum). Serve with or without ice, or use as a base for another cocktail as we did with our Martini.
Did you enjoy an espresso cocktail on National Espresso Day? Whether you did or not, we encourage you to add Whitley Neill Gin to your home bar.