The popularity of cosmetic surgery is soaring with people going to companies like The Dermatology and Laser Group to help them feel better about their appearance. According to the American Society of Plastic Surgeons (ASPS), U.S. men and women underwent nearly 250,000 more cosmetic procedures in 2018 than the year before.
What explains this uptick in cosmetic procedure trends? Quite a few things might be at play. Here are just a few: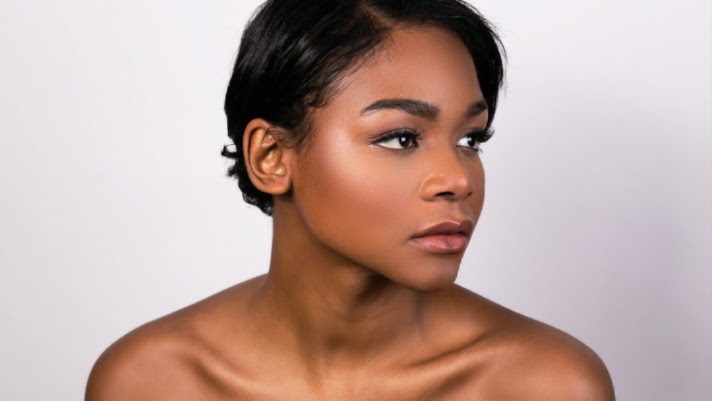 Greater acceptance. More people have had plastic surgery than ever before. Just last year, Americans went under the knife for 1.8 million cosmetic procedures. Knowing friends, families, and colleagues with positive plastic surgery experiences encourages others to do the same. Decades ago, vaccines were similarly taboo. After their widespread production and implementation in the 1940s, it is now completely normal to be vaccinated.
It is more and more affordable. Years ago, only the very well-to-do could afford cosmetic procedures to change or improve their appearance. Now it's possible for stay-at-home moms or dual-income households to afford as well. Following a mastectomy, most health insurance providers cover breast reconstruction surgery for their clients. It is also much easier to find a reputable plastic surgeon closer to home nowadays too. For example, if you live in Boulder Valley, an online search can help you to locate a surgeon in your county.
A boost in self-confidence. Thanks to social media and image sharing platforms, picture taking and sharing is now the norm–not a tedious chore confined to holidays and family get-togethers. Most patients seek a cosmetic procedure to improve their confidence. Doing so can also improve his or her mental health as it alleviates worries and frees patients up to focus on other, more joyful things (i.e., not those few extra pounds or their especially large nose).
Technology continues coming through for surgeons and patients alike. Some of the first surgical procedures to improve appearances were relatively risky. Advances in technology have significantly cut down on these risks, making procedures safer than ever and speeding up average recovery times, too!
With the popularity and affordability on the rise, what are the most popular cosmetic surgeries?
Slimming Procedures
It's becoming more and more difficult for Americans as a whole to watch our waistlines. According to the Institute for Health Metrics and Evaluation (IHME), just under 63% of men are overweight or obese, and women aren't too far behind at 60%. While doing it the hard way may seem attractive initially, eating right and exercising gets a bad rap because…well, it's difficult to maintain. Holidays, birthdays, busy schedules, and coworkers who won't stop bringing in donuts and cookies at least once a week are everyday realities we face. It's hard to be perfect. Plus, if you have more than five to 15 pounds to lose, waiting to see noticeable results can be discouraging and drive you back to old, unhealthy habits.
Procedures like liposuction and tummy tucks give you immediate results. Plus, it's an especially good option for patients who are unhappy with their natural fat distribution. As you may know, you cannot spot reduce fat. In other words, even when you lose weight through diet and exercise, that weight will come off in certain areas depending on how your body naturally distributes fat. We would all love to pick and choose where these areas ideally would be. Liposuction gives you the opportunity to do that. This cosmetic procedure is common and safe with a relatively short recovery time. Over 220,000 Americans get liposuction every year.
Rhinoplasty
Your nose can change the entire look of your face and unfortunately, some of us have especially long noses, wide noses, or a pronounced bump or two on our noses. Ignoring the looks department, rhinoplasty and nose-altering cosmetic procedures can also provide practical benefits, like treating sleep apnea and difficulty breathing. This is why so many people choose to get the 8 West Clinic Rhinoplasty cosmetic procedure done. Rhinoplasty is rapidly growing in popularity and it's easy to see why!
Enter nonsurgical rhinoplasty. In just 15 to 20 minutes, surgeons can inject patients with fillers that will correct nose shapes. That includes reshaping the bridge of the nose, the end of the nose, and changing the appearance of patients' nostrils. It's quick and nonsurgical. This popular alternative may require some maintenance or future injections to keep up the procedure's benefits and appearance.
Botox
This is one that formerly may have had some negative connotations. Many assume Botox is used to smooth the skin, eliminate wrinkles, remove crow's feet, and generally provide some of the same aesthetic benefits as a facelift. That is a common misconception! While Botox can do these things, it also has the potential to provide a number of surprising health benefits. Botox injections have been linked with a reduction in symptoms in chronic migraines, Bell's Palsy, excessive perspiration, and even major depressive disorder (MDD). It can also possibly treat eyelid spasms and drooping eyelids, uncontrollable drooling, and spasmodic dysphonia, a disease that affects the vocal cords. Up to 80% of all Botox injections and similar filler treatments are intended to treat non-aesthetic problems, according to the American Academy of Facial Plastic and Reconstructive Surgery (AAFPRS).
Botox, also a nonsurgical treatment, continues to grow in popularity. With its widespread benefits and growing affordability, it is even becoming more popular among men. Finally, young patients are taking full advantage of its cosmetic advantages. Young people are seeking fillers, Botox, and injectables to keep skin looking fresh and prevent literally going under the knife later in life. Procedures among this demographic, or specifically in patients under 30, have spiked by 72%, AAFPRS reports.
Otoplasty
What is otoplasty? Otoplasty is any cosmetic ear surgery, often meant to reshape, restructure, or resize the ear. It is a popular option for young children with ears that stick out so much it affects their quality of life. "Otoplasty can be done at any age after the ears have reached their full size–usually after age 5–through adulthood," the Mayo Clinic writes. The surgery can also be used to fix injuries or deformities that result in a misshapen ear. Like other cosmetic procedures, otoplasty is becoming increasingly affordable. The average ear surgery costs just $3,154.
Every year, more and more Americans seek out nonsurgical cosmetic or surgical cosmetic procedures. Learn about new health benefits, safer technology, and greater affordability, and use that knowledge to choose the cosmetic procedure or procedures that may be best for you.