Have you ever wondered about the essence of your zodiac sign? Or what it would smell like? When it comes to dating and even friendship, we take birth or zodiac signs very seriously. We use our signs to describe our personalities and find our perfect mates, so why not use it to find our perfect fragrance. That's the whole idea behind Zodica Perfumery. The small-batch, artisanal line of celestial-inspired fine fragrances each reflect the emotion and season of its sign, as designed by founder Kristi Moe.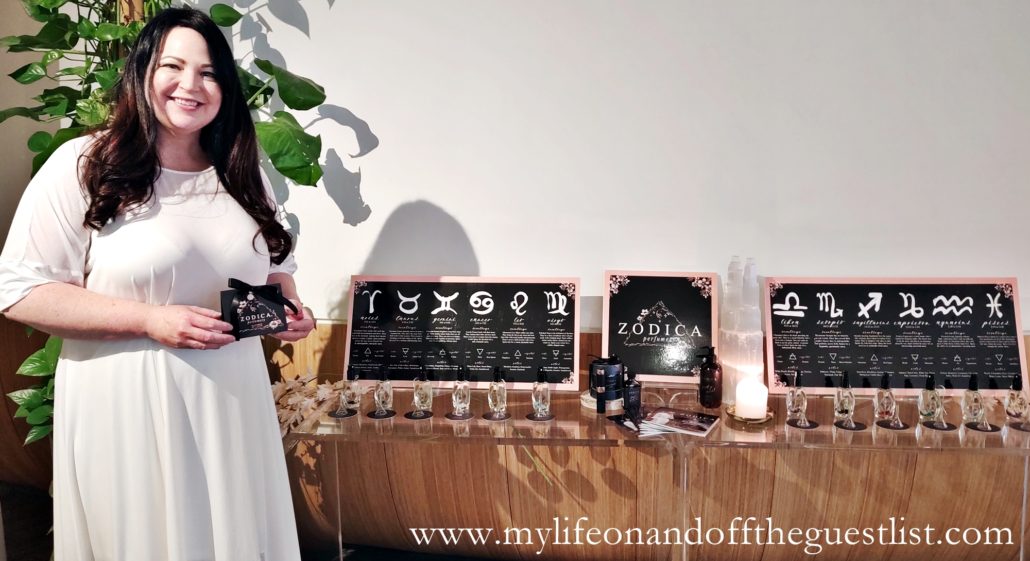 The fragrances from Zodica Perfumery are designed to be worn in three ways: by your sign, by the season, or by attraction. You may embrace your sign, reflect the current season, or attract the sign's intention into your day through scent and spoken-word. You may remember we highlighted them in our Valentine's Day fragrance gift set feature.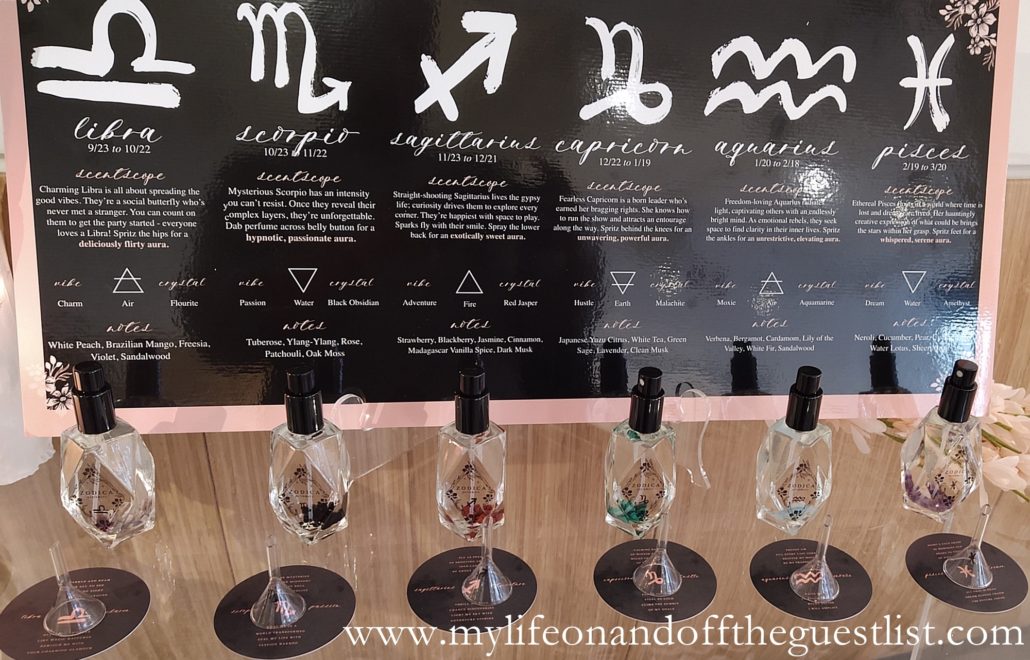 We had the wonderful pleasure of attending the press launch of Zodica Fragrances to discover the pairing of our astrological signs with the perfect fragrance notes. Would Zodica perfectly capture the essence of Scorpios? The short answer, yes!!
We already knew what fragrance notes we were attracted to – sweet, oriental, and spicy. As soon as we smelled the Scorpio Crystal Infused Zodiac EDP, we knew it was perfect. The "Scorpio zodiac perfume captivates dark Autumn with a fierce oriental theme." This blend of Tuberose, Ylang Ylang, Rose, Patchouli, and Oak Moss would be the exact same fragrance we'd purchase for ourselves. As an intuitive sign, we love the fact that the Scorpio fragrance is infused with Black Obsidian crystals. This crystal helps to unearth shadows and clear negative energy. In fact, each Zodica Fragrance is infused with crystals and a poem; the poem is meant to be spoken before wearing to unleash the inspired intention into the universe.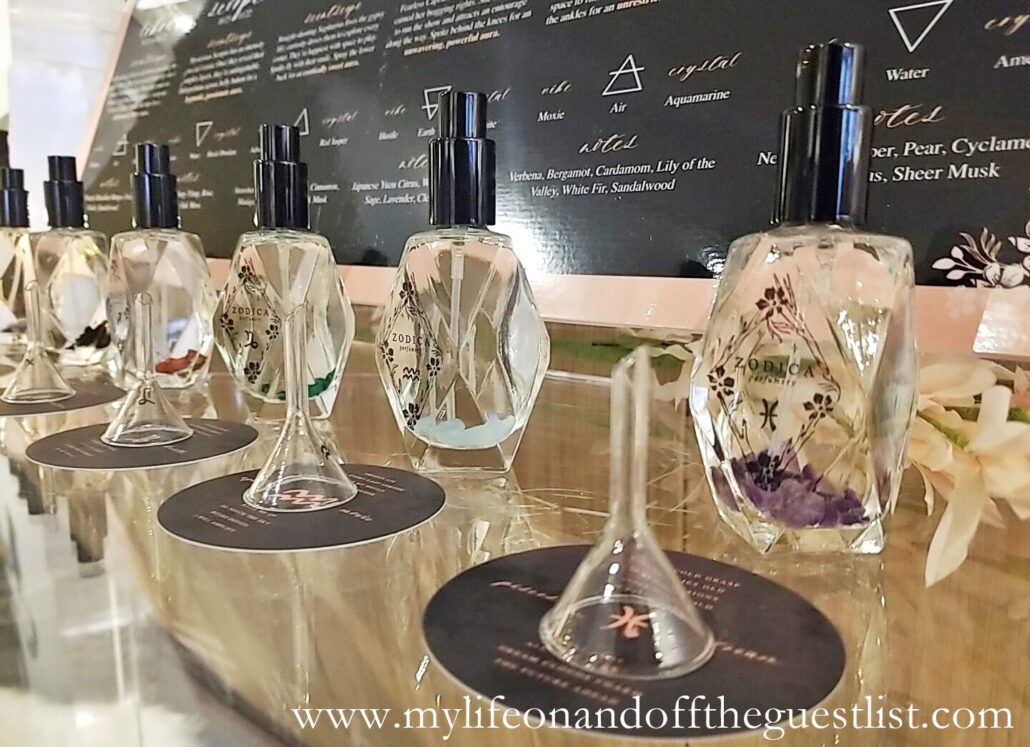 As previously said, each perfume is paired with a poem meant to be spoken and unleashed into the universe. We enjoyed an amazingly calming and mind-clearing meditation class with sound vibration at the wonderful Inscape Studio.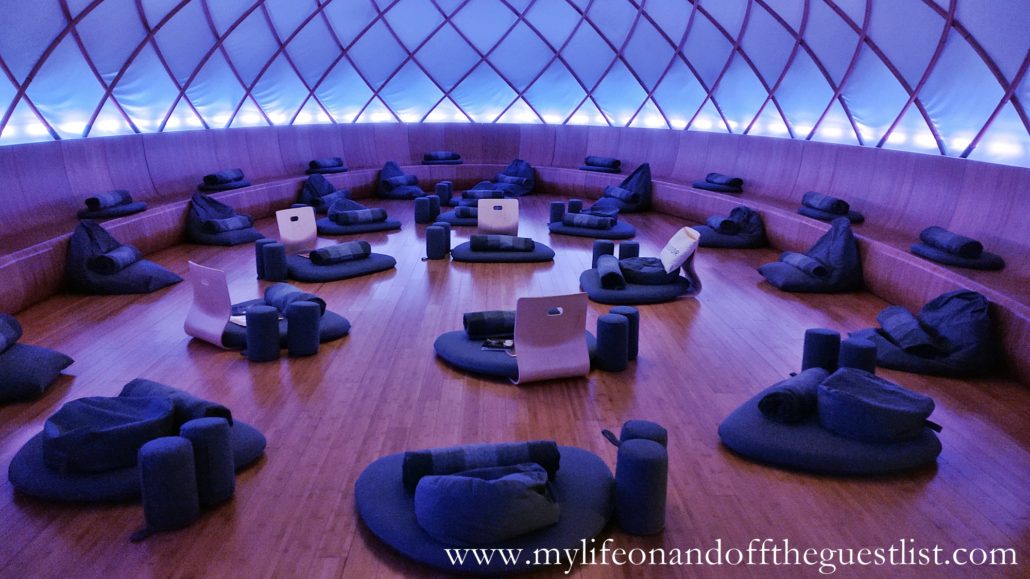 All 12 zodiac signs are available in the following products:
50ml Crystal Infused Zodiac Perfume, $125.00 – this sprayer is removable so you can refill the travel size and eventually remove the stones to use in meditation or Reiki.
8ml Gift Set Twist & Spritz, $40.00 – a travel size perfume housed in an unbreakable container.
Hair Perfume Serum, $34.00 –  a hair serum that adds shine and scent that lasts all day. It features a natural UV filter and vitamins to protect and nourish dry hair. It prevents fading in color-treated hair and boasts Argan oil moisturizes that defrizzes hair. This multitasker also doubles as a dry body oil.
All Zodica Perfumery fragrances are handcrafted in the USA with organic ingredients. They are all cruelty-free, vegan, and gluten-free.