You may have seen the numerous memes about the elevated amount of cooking we've had to do. In other words, we're a bit over having to cook. If you also add in empty grocery shelves, increased prices on staples and scarce food deliveries, lunch and dinner options are dwindling. We've personally seen meat and chicken prices increase, which mostly leaves everyone with plant-based foods; but fresh produce is still hard to come by, which leaves you with limited options. Slowly but surely, we are being pushed into a plant-based diet but what can you when produce is limited? The answer, Veestro 100% plant-based foods.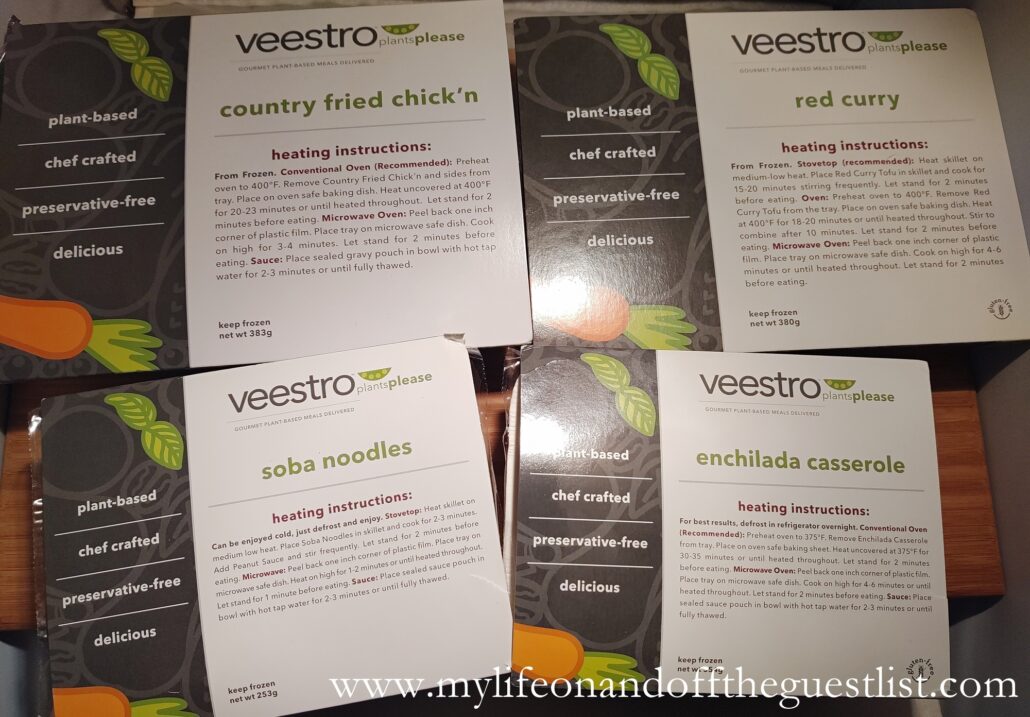 With all the grocery stores running out of food, why not order some pre-cooked meals straight to your doorstep? And what better time than the celebration of Earth Month to highlight delicious, organic, healthy, sustainable food, made from plants. With the Veestro meal delivery service, there is no chopping, no cooking, and no cleanup required. Simply heat up your Veestro plant-based meal in the oven or microwave. For those who still enjoy the act of cooking, some of the meals can be heated on the stovetop. The 100% plant-based foods are made with fresh ingredients and no preservatives. We had the pleasure of trying out a few of the meals: Red Curry with Tofu, Country Fried Chick'n, Enchilada Casserole, and Soba Noodles in Peanut Sauce. As life-long carnivores, we can attest to how delicious they are.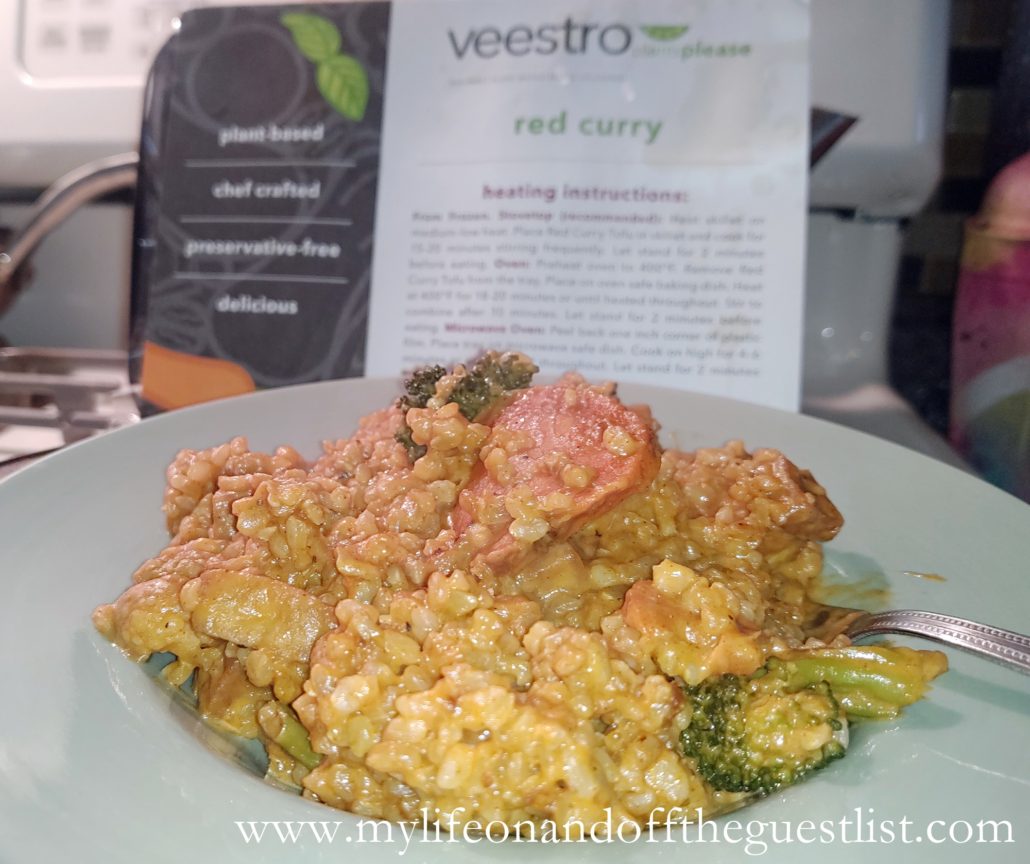 We began our plant-based adventure with the Red Curry with Tofu; this mouth-watering and hearty meal is a delicious mix of broccoli, carrots, tofu, coconut curry sauce, and brown rice. The savory and sweet sauce gives this hearty meal a bold flavor that you, vegan, vegetarian, or carnivore, will absolutely enjoy.
You can choose from different flexible meal plans and dietary preferences that Veestro has, including gluten-free, low-calorie, nut-free, kosher, soy-free, and high protein. The meals are prepared fresh and shipped frozen, which allows you to eat them within 8-10 weeks. We highly recommend you at this stay-at-home savior to your list, especially as grocery shelves continue to be sparse and just as a break from the task of cooking.