Although most of us rely on digital tools to do our work, no one realized just how big a role the internet would play in our daily lives during 2020. We're working from home, participating in distance learning, having to learn more about virtual conference rooms, adapting our businesses to online work, and staying in touch with loved ones via FaceTime. It's a totally new world but we're glad technology has allowed us to stay on top of work, friends, and family. And although 35% of weddings now take place outdoors, many couples have opted to say "I do" via Zoom, as well.
Times may be tough, but we're making the most of it. Since large gatherings are still prohibited in many places and you may be avoiding any type of in-person social interaction out of an abundance of caution. It's no wonder that you're relying on online platforms, like the ones available from ON24, for example, to stay connected. But since video chats are among the few opportunities we have to see others sans face mask, you might be hoping to make the most of it. Whether you're trying to impress your coworkers, are having a virtual girls' night over Skype, or are attending an online wedding ceremony, you'll want to look your best (in spite of the worst!). Here are five steps that'll allow you to perfect your makeup routine for virtually any virtual hangout.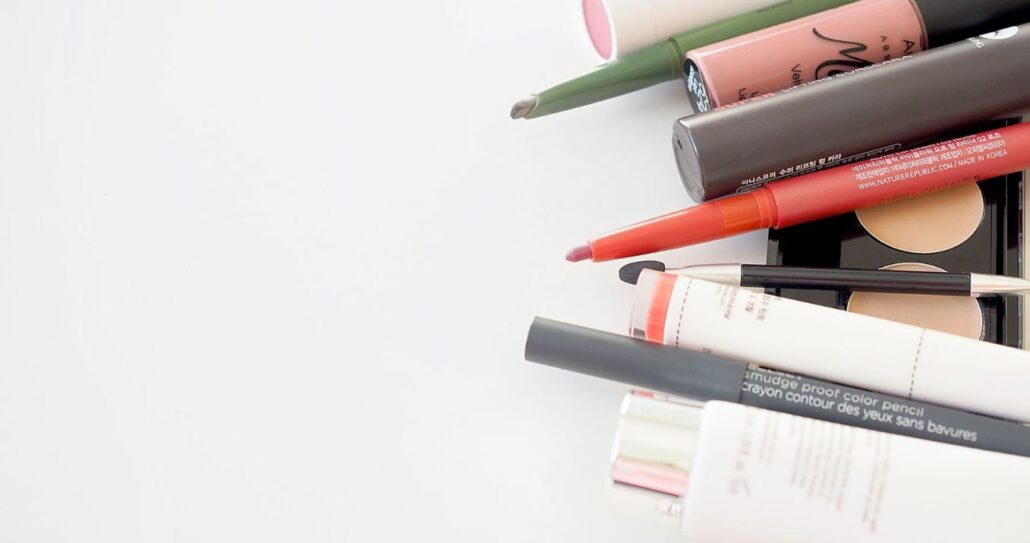 Create Facial Definition
It's actually not true that the camera doesn't lie. Webcams tend to wash us out and flatten our bone structure, which can make us seem far more pale and doughy than we actually are. If you're doing your makeup with teleconferencing in mind, you'll really want to add some definition back into your face. Work on your contouring skills by watching some YouTube videos to make your cheekbones stand out and to make the planes of your face look their best on camera.
Conceal Dark Circles
You'll also want to use a foundation that gives your skin a healthy glow without adding too much shine. But you can't rely on your foundation to cover everything. That's where concealer comes in — and you'll definitely need it, especially if your sleep has been disrupted with pandemic dreams. Your webcam will zero in on those dark undereye circles, so use a concealer that reflects the light without looking cakey. You also might want to consider fixing the actual problem than just temporarily concealing it. Reducing your dark circles could be as simple as including products like an eye serum or cream into your daily skincare routine.
Go Bold With Your Brows
Bold brows were already in, but your webcam can probably handle an even bolder brow than you might be able to pull off in real life. Still, don't go too crazy with the brow pencil or pomade. Use a thin pencil, brow marker, or sharp-angled brush to draw hair-like strokes to fill in your existing brows and brush them in place with a tinted brow gel.
Don't Forget to Bronze 'n Blush
As we mentioned, webcams will wash most people out, so you'll want to put your bronzer and blush to good use. Although the global cosmetics products market was valued at $532.43 billion in 2017, there are even more choices available now — and it's never been easier to access the beauty products you need. Blush and bronzer aren't among the priciest cosmetic items out there, either, which means you can go a little wild without spending a ton. You can feel free to be a bit more liberal with these products than you ordinarily would, as they won't show up as brightly on camera.
Pop On Lashes and a Bright-Colored Pout
If you're attending a Zoom wedding or a virtual prom, you shouldn't feel self-conscious about going all-out with your makeup. Aside from some mascara, you might consider adding a strip of false lashes to your final look. A bright-colored lip can be really effective on camera, as well (and fortunately, you'll be able to check to make sure you don't have any lipstick on your teeth!). Even if you aren't much for an all-over makeup look, a brighter lip can instantly make you look more polished and ready to party… or give an amazing presentation.
Although 31.77% of bathrooms are considered to be large in size, the final step isn't to check your makeup in your bathroom mirror. Rather, you'll actually want to fire up your webcam before you enter the conference room or Zoom window to see how you look. You might think you look too dolled up, but your makeup may actually read pretty natural through the screen.
Once all that is done, all you have to do is get dressed, do your hair, and click a couple of buttons. Presto: you'll be sure to turn heads and feel great about your appearance — even if you're still wearing pajama pants no one can see.