Now that we've shared the Pantone Fashion Color Trend Report for Spring/Summer 2021, it is time to see how designers are showcasing the color trends with their collection. Our NYFW coverage begins with the Negris LeBrum Spring/Summer 2021 Collection. We previously highlighted this African-American owned label's "Black is Beautiful" T-Shirt which declares the statement in 12 languages. Today we highlight their women's ready-to-wear collection.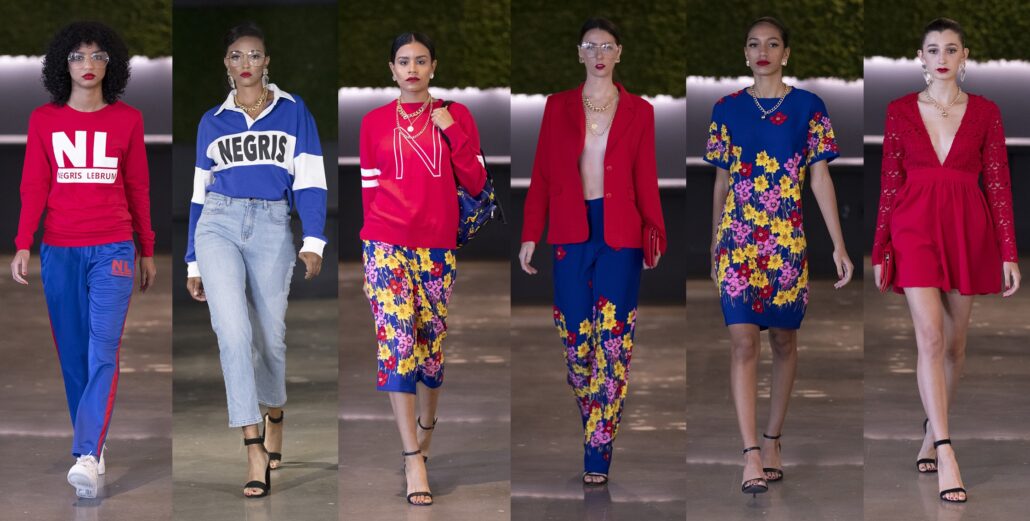 Negris LeBrum staged a runway show where were models easily socially distanced. With each look hitting the runway only after the previous model left the space, Creative Director Travis Hamilton, brought forth a collection both flattering and effortless. His "Good Trouble" Collection was inspired by John Lewis and the poignant quote he made on the Edmund Pettus Bridge in Selma, Alabama in March.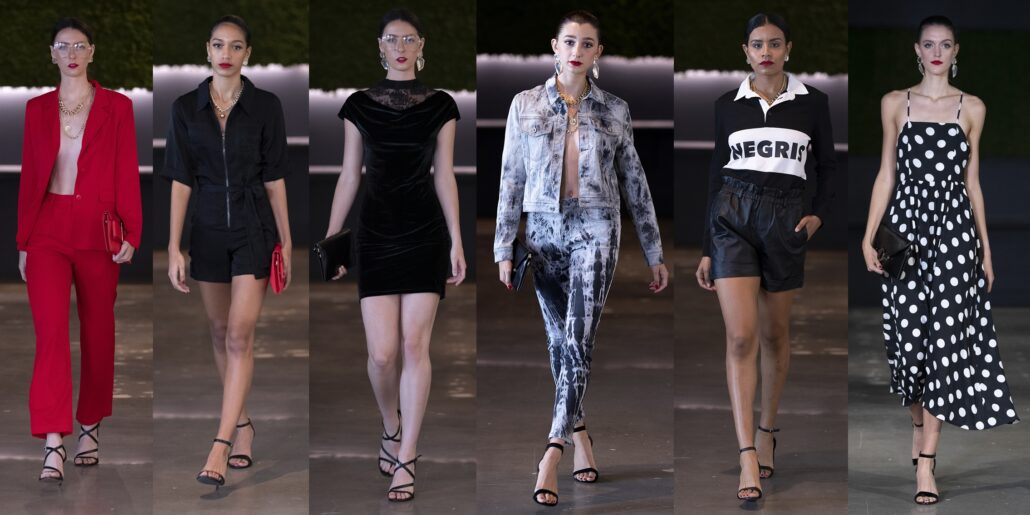 The conflict of unbalanced injustice can be seen throughout the Negris LeBrum Spring/Summer 2021 collection. Tracksuits sitting alongside dressy career options; cocktail dresses walking alongside feather-light chiffon printed sundresses speak to the contradictions that exist in this country. Wholly modern silhouettes are balanced with throwback pieces that seem plucked from the glory days of New York sportswear. We loved how he incorporated the bold colors of the '80s & '90s. We see bold Tomato Red paired with an eyecatching floral bearing Pantone's sunny Illuminating, a pale Amethyst Orchid, and French Blue (reminiscent of the '80's Electric Blue). These colors add vibrancy to the collection, which is then tamed with classic white and Black (remember… "Noir est Joli"!), and an almost neutral Leopard that ties in the Spring/Summer 2021 core classic colors. The overall result is a mirror of society as a whole.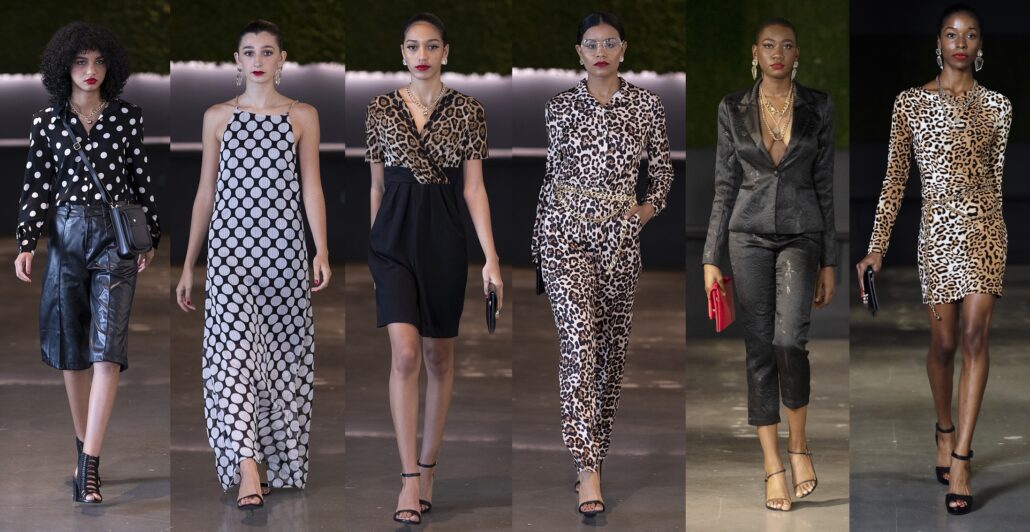 The Negris LeBrum Spring/Summer 2021 Collection boldly states "we are a nation and world of contrasts"; and that should be celebrated, not demonized.
"In so many ways, the news cycle came to Negris LeBrum this year, not the other way around," says Travis Hamilton, Creative Director of Negris LeBrum. "Little did I know that my inspiration would find its way into the national news in such a major way! I set out to create a beautiful collection and pay homage to an iconic hero of mine and instead, Negris LeBrum became a fashionable version of the national headlines!"
What are your thoughts on the Negris LeBrum Spring/Summer 2021 Collection?