Did you know there's a special day celebrating just about everything! Of course, we don't mind because we think celebrations make for a happier life. Take today, for instance, today is National Agriculture Day, also known as National Ag Day, a day to celebrate the contributions of agriculture and those who contribute to agriculture, which is why we're highlighting the wonderful offerings from Back to the Roots for National Agriculture Day. This amazing company, which we met at the Editors Showcase during the Fancy food Show, has made us realize that just because you live in the city (and most likely, a shoebox of an apt), doesn't mean you can't grow your own food. Two of their very cool products, which we're highlighting today include the Garden in a Can, and the Organic Mushroom Mini Farm (they have so many other very cool ready-to-grow products, you have to check them out).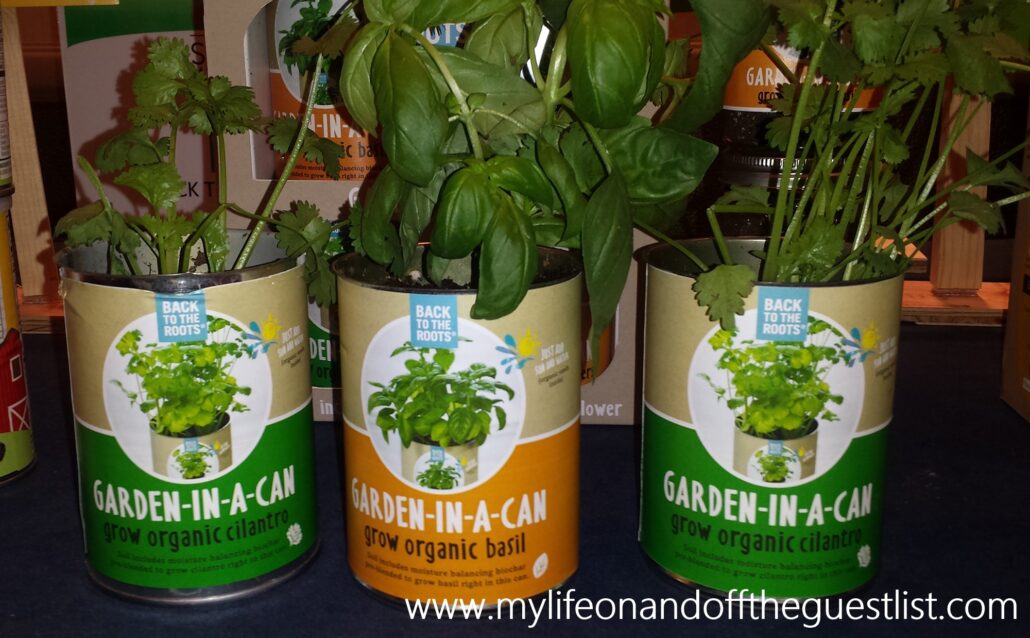 These ready-to-grow cans make it fun and easy to grow and harvest organic herbs right from your windowsill or fire escape. All you have to do is plant, water, and watch it grow! Back to the Roots makes it easy to buy, offering a set of four herbs in its own can: basil, cilantro, sage, and dill. The set includes organic seeds, nutrient rich soil, biochar technology that helps your herbs grow for months. what you don't get are no messy drainage holes, no chemicals, and no need for transplanting. Plus for every photo you share using the hashtag #GardenInACan, Back to the Roots will donate one to an elementary school classroom.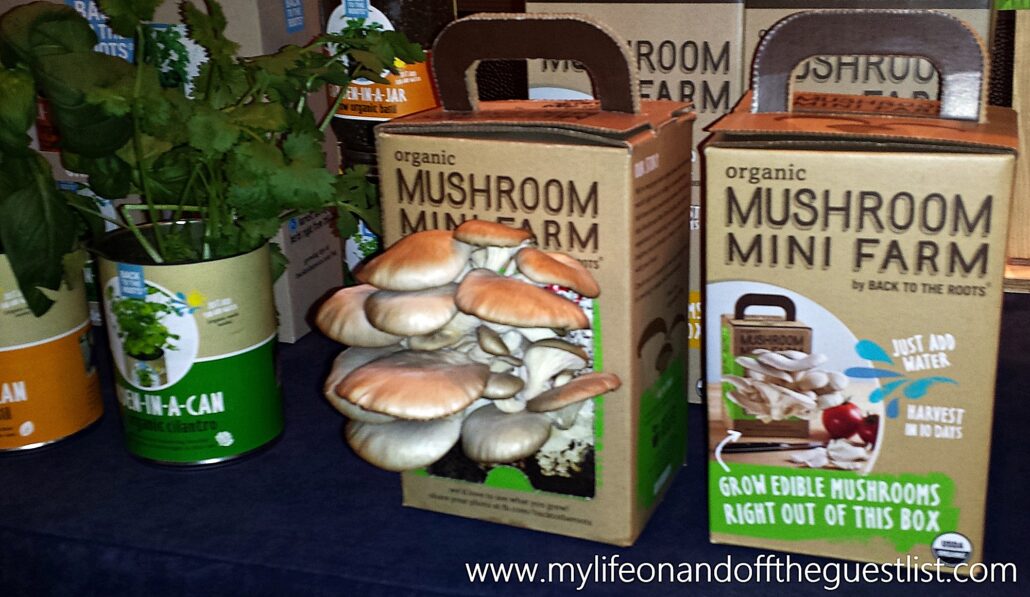 Love mushrooms? Then grow your own gourmet, organic oyster mushrooms right out of the box it comes in……..in just 10 days! This mini farm is truly the lazy person's garden, just open the box, mist with water, and watch your mushroom harvest 10 days later. The Mushroom Farm lasts for months in the box unopened, making it a great gift for kids, families, foodies & chefs!  The kit includes organic plant-based soil (which can grow multiple crops!), oyster mushroom spawn, spray mister, and as a bonus: organic heirloom tomato seeds to grow with your composted mushroom kit. How cool is that?
So my fellow city, and small apartment-dwellers, would you be open to trying out your green thumb? What are your thoughts on these Back to the Roots products?