For those of us who are busty, MAËLYS has launched two new products that are must-haves in your beauty regime; especially for the upcoming summertime heat. For anyone amply gifted on top, you're very familiar with such annoyances as boob sweat, bra marks, rashes, and uneven skin texture. There has been a void in the beauty industry for breast skincare and wellness until now. For a long time, breasts have been left out of being pampered. With MAËLYS's two newest launches, GET-SILKY Breast Exfoliating Stick and GET-SASSY Underboob Deodorant, your "girls" are in for the pampering they always deserved.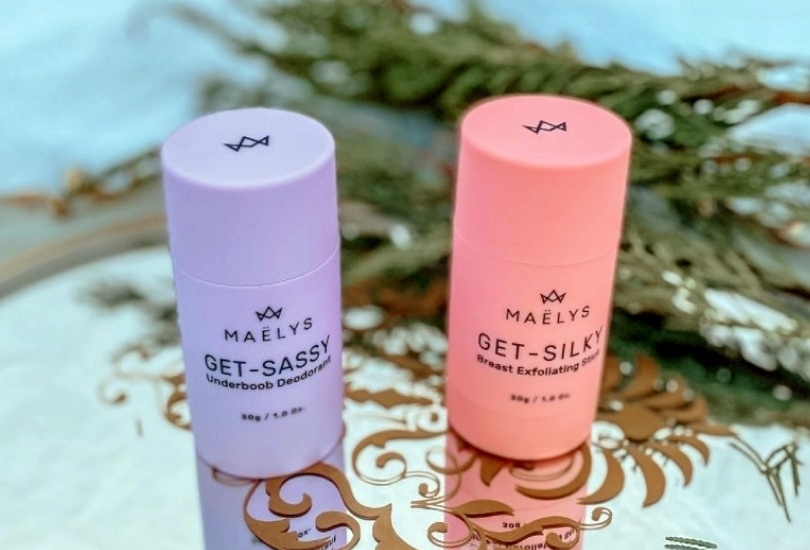 For anyone blessed with Ds and larger, humidity, friction, and sometimes fabric can be thy enemies. While it's especially problematic during the hot summer days, the bountifully gifted have to deal with these issues all year round. We're here to tell you, these two products will leave your "girls" truly loved. These two products from MAËLYS should absolutely be added to your daily self-care routine. The best part, both products smell absolutely incredible and are suitable for all skin types.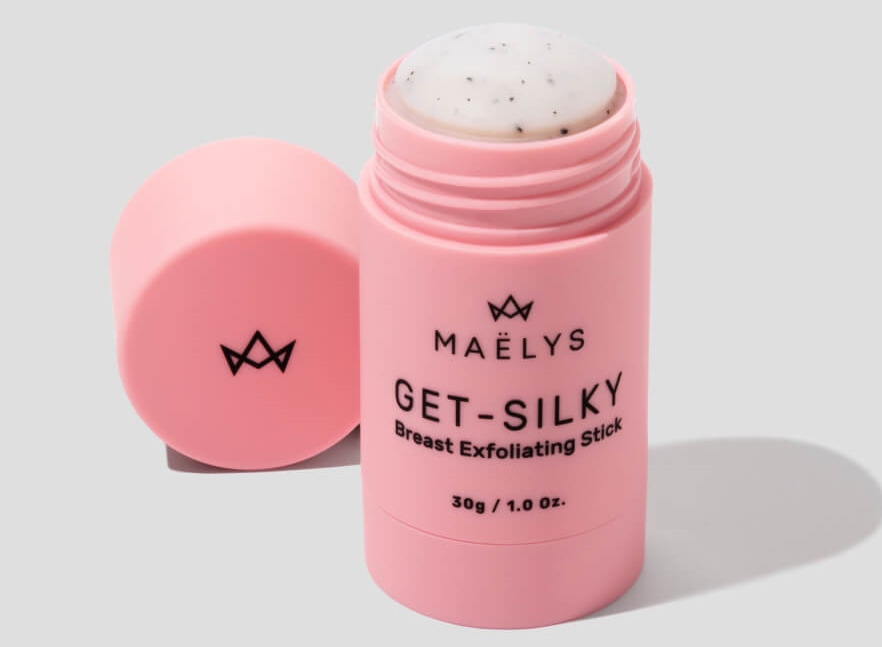 Made especially for the delicate skin around the breast, the MAËLYS GET-SILKY Breast Exfoliating Stick unclogs pores, hydrates skin, and reveals your skin's hidden glow. Made to use in the shower, we love that the handheld component of the exfoliant helps you control the pressure. We've all experienced rashes, excessive heat, and discomfort from our bras, fabric, and laundry detergent. This wonderful exfoliant helps get rid of everything that can irritate the skin under and around your breasts. Comprised of two scrub particles, Diatomaceous Earth to polish skin, and Coconut Shell Powder which busts through heavy layers of dead skin cells, you'll be left with amazingly smoother skin. This small but mighty product also contains Goji Berry Fruit Extract to assist in fighting free radicals, toxins, and pollutants.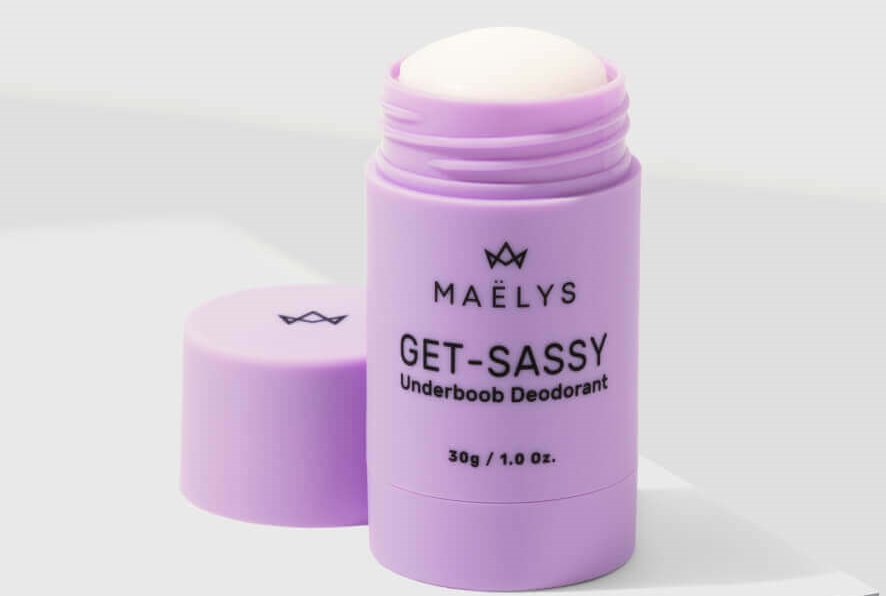 Yes, this is a product that was long overdue. Thankfully the days of using harmful talcum powder to alleviate boob sweat are long gone. Thankfully, we have a healthier option for our underboobs to stay dry and feel fresh. The gentle, yet power-packed MAËLYS GET-SASSY Underboob Deodorant is designed to leave you with a fresh underboob area. You'll be left very comfortable as excess moisture is absorbed throughout the day.  Thanks to corn starch, the secret to dryness, and a high content of aloe juice and cucumber water, you're left with an instantly refreshing feel. Made without aluminum, talc, or parabens, your body is safe from the harmful effects of those cancer-causing ingredients.
Both products are available now and getting rave reviews (from us and everyone else). We know you'll love them as well. We'd love to hear your thoughts on these two new skincare products.