A few days ago, we came across several articles on the connection to gut health and Covid-19 from Reuters, American Society for Microbiology, Yahoo News, etc, essentially saying the number of good bacteria living in your gut may help the severity of Covid-19 symptoms and recovery. Basically, good bacteria benefits our immune system, which as we all know, a strong immune system is key to battling deadly viruses. The reports also state that poor gut health is increasing the severity of Covid-19. Because of this, we started looking into gut detoxification, anything that Dr Gundry might recommend, probiotics, GI Tract support, and of course, more ways to boost our immune system and make sure our gut has good bacteria. Obviously there are many other benefits involved in taking some of the products we looked into such as healthy hair growth, less indigestion and much more. And the good news is, a lot of products are often on offer (check out nucific discounts) which means you can get a lot of health changing products for your money. Luckily, there are multiple probiotic health and wellness products, supplements, and foods that aid in exactly what we're looking for – building up our gut health.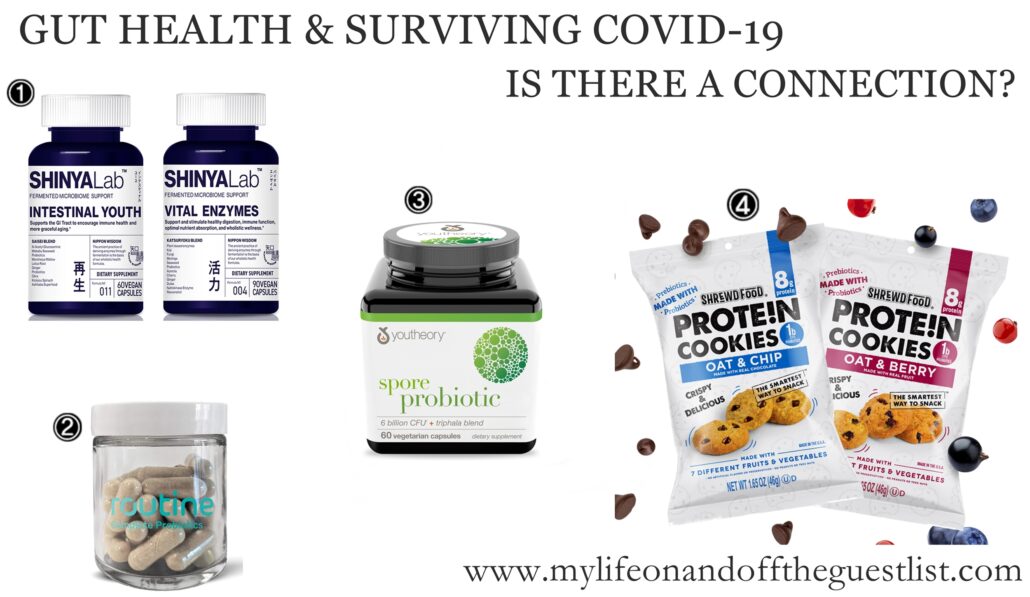 In case you didn't know, the word probiotic literally means "for life." As in, it is necessary for life. We're going beyond the typical yogurts and kefirs; we're highlighting supplements and other foods that provide the probiotics our bodies need to help win the battle against this deadly pandemic. Thanks to these probiotic-rich products from Tokyo-based brand SHINYALab, Routine, YouTheory, Shrewd Food, and Fond, we're making sure our gut health is at the optimum level.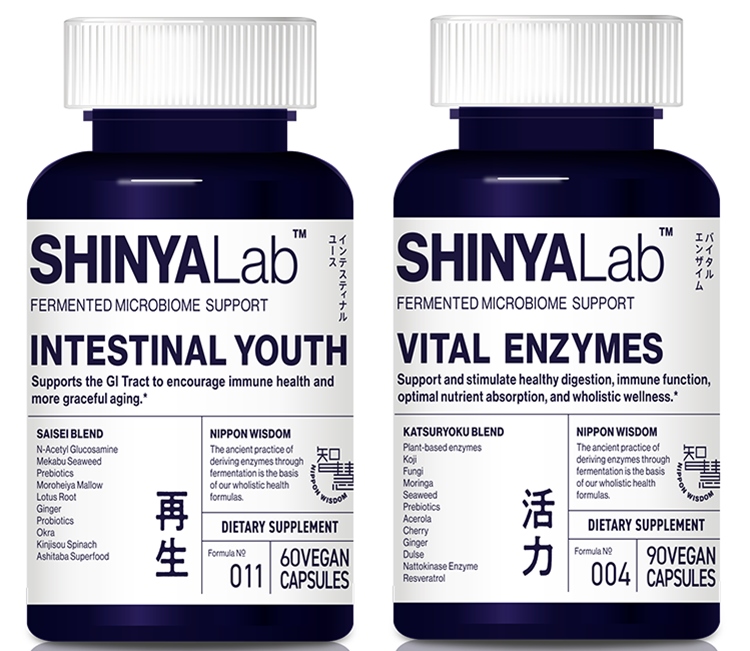 Intestinal Youth, $39.99, is a Saisei Blend of "sticky" ingredients (seaweed, lotus root, and okra) that brings the best of Nippon Wisdom to your body. Developed by SHINYALab's in-house Ph.D., these "sticky ingredients" help support rejuvenation and graceful aging of the GI tract. They contain large amounts of mucopolysaccharides, a biologically active substance that supports wound healing, tissue regeneration, and provides a protective barrier over an inflamed digestive tract.
Vital Enzymes, $49.99 is a unique supplement that includes fermented ancient Japanese grains, seeds, and flora manufactured using low-temperature technology. It contains Koji, an abundant beta-glucan that stimulates immunity through macrophages and glycosylceramide. It has improving effects on the skin and intestinal microbial flora.
We've added the above Japanese supplements to our daily vitamin and supplements intake. It's just over a week and we look forward to the wonderful health benefits and results.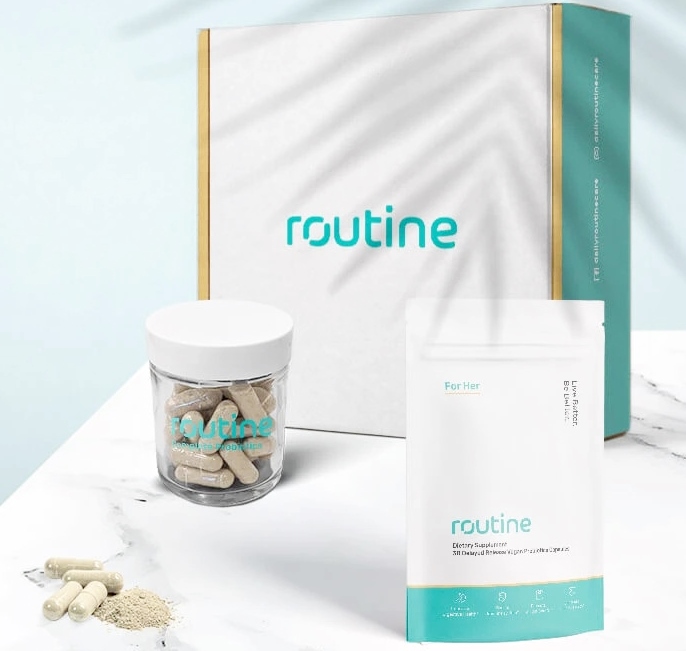 Routine Probiotics for Her, $39.95, is a complete prebiotic-probiotic supplement. It boasts 24 billion CFU per capsule, curated with 5 premium strains, and delivers with minimal eco-impact. Motivated to design a simpler, streamlined, scientifically-backed supplement, Routine is rooted in 5 core principles-science, ingredients with integrity, transparency, community, and sustainability. It's about building a foundation for whole-body health-living better, feeling better, and nourishing a healthier, more vibrant you. Adding Routine to your every day is one of the easiest, fastest ways to nourish your body. The daily women's probiotic was carefully curated with 5 USA-sourced strains that have been scientifically proven to improve gut health, boost immunity, balance vaginal health, promote healthy weight, and relieve stress and anxiety.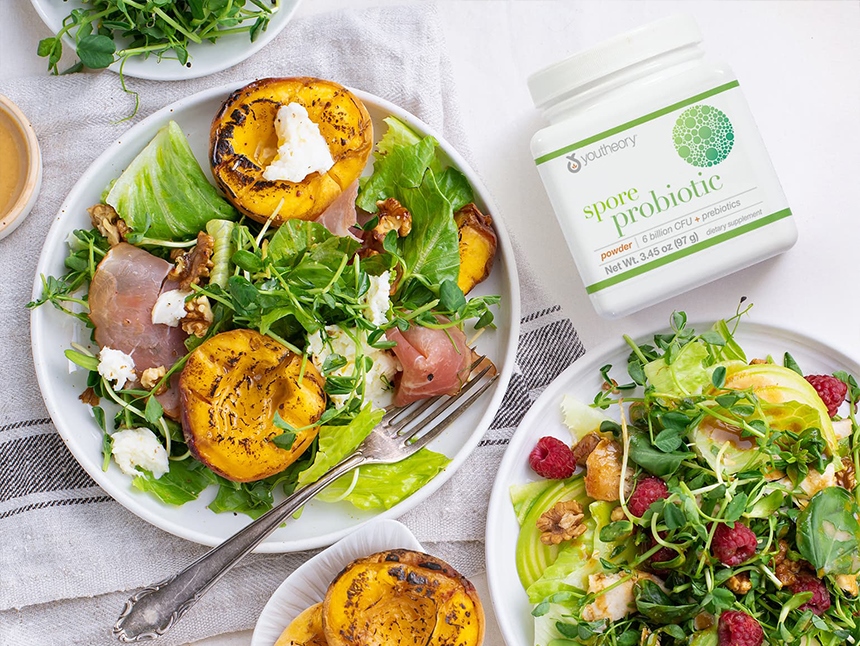 Youtheory Spore Probiotic capsules, $27.99, are uniquely designed to survive and thrive. The word "spore" means seed. Like a seed, each spore probiotic is covered by a naturally protective shell that safeguards it until it reaches the intestinal tract. Spore technology is simply a better way to replenish the body's microflora – offering multiple advantages over traditional probiotic preparations. Unlike other probiotic strains, spore probiotics do not require big doses to stimulate a large biological response in the body. Unlike milk and lactose-based probiotics, they also do not require refrigeration, resist stomach acid breakdown, effectively colonize the human GI tract, and secretes L-lactic acid, which is favorable for health.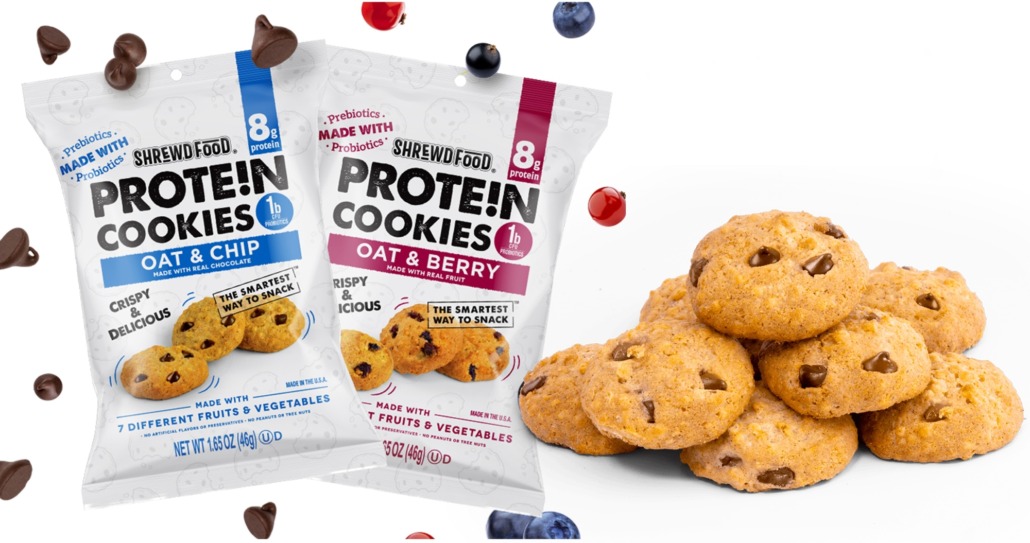 We know what you're thinking, can cookies benefit gut health? Yes, these do! Made with 7 different fruits and vegetables, the Shrewd Food Protein Cookies, $14.99/variety pk, are delicious AND good for you. Each serving contains 8g of protein, probiotics (1 Billion CFU), prebiotics for digestive health, and of course, those tasty fruits and veggies mentioned earlier. Each bag of cookies contains only 200 calories; this allows you to treat yourself to the protein snacks you love without spoiling your diet. They are peanut and tree-nut-free, have no artificial flavors, colors, or preservatives. Available in Oat & Chip and Oat & Berry, Shrewd Food is honestly the smartest way to snack your way to good gut health.

Although we haven't tried it yet, FOND Bone Broth, $8.99/14oz jar, is another excellent foodie option to add probiotics to your day. You won't find any preservatives in this broth, just all-natural goodness. It's brewed like beer and infused similar to tea, creating a flavorful tonic while banning blandness in the process. Its unique flavor combinations make it unlike any other broth on the market. More importantly, it boasts a long list of health benefits. This includes gut health, anti-inflammatory properties, skincare restoration, weight maintenance, and more.
We want to know, are you doing anything to assure the health of your gut? Will you look into how good bacteria and gut health can help you beat Covid-19? Let us know in the comments.