The sister design team, Beth and Tessa MacGraw presented their latest collection, Porcelain at Afterpay Australian Fashion Week with a virtual and completely shoppable runway show for their self-monikered fashion label. The macgraw Pre-Fall 2021 Collection takes inspiration from the past and looks to the future. With their pre-fall 2021 collection, the Macgraw sisters are embracing our new world with unbridled optimism.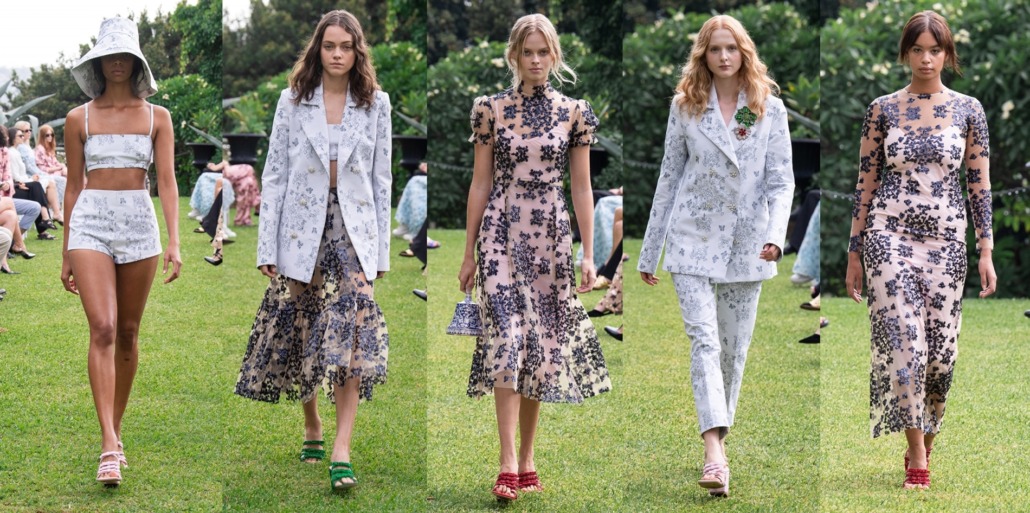 We love the fresh color palette; a mix of cool pinks, deep greens, and royal blue, with a few classic black and white pieces. The macgraw Pre-Fall 2021 Collection is inspired by the opulence and fragility of Bleu de Roi porcelain (one model is even seen walking down the green lawn runway carrying a pitcher; there's also a literal Bleu de Roi porcelain "easter egg" next to the models and designers in the group photo). The collection is layered with ornate floral prints, rich jacquard, and embroidered tulles. All of the prints were developed in-house from Tessa MacGraw's sketches.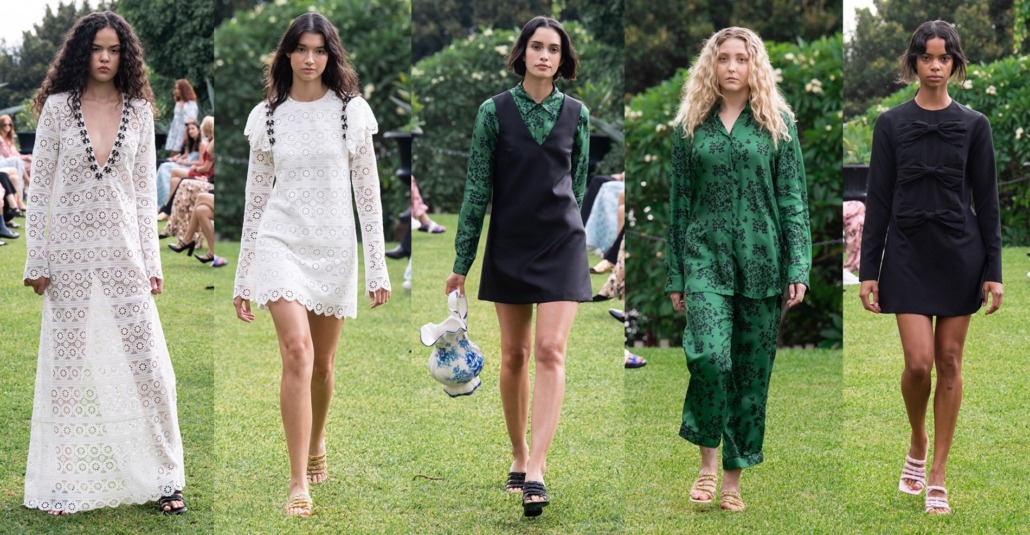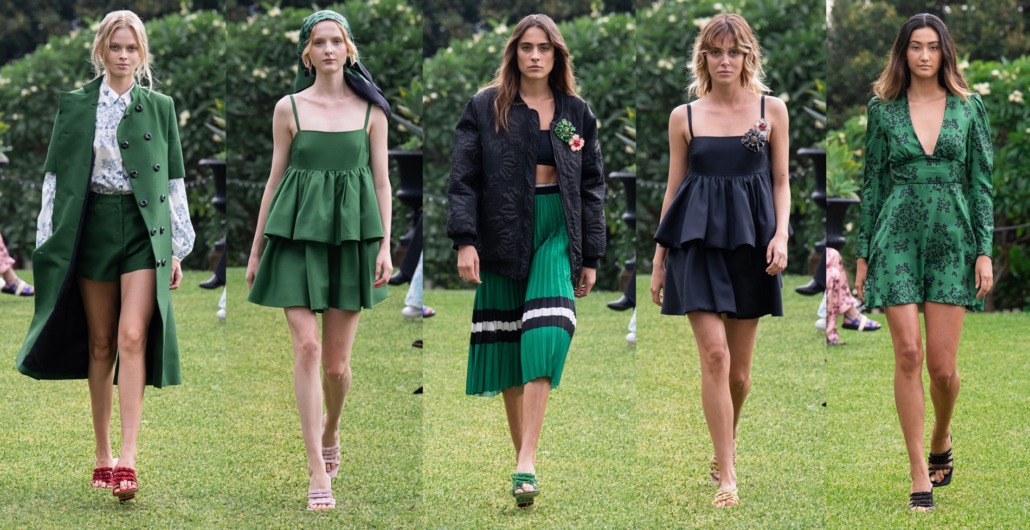 The Porcelain print is seen throughout the macgraw Pre-Fall 2021 collection in the original blue on white hue, black on green, and dark pink on pale pink, but floral wasn't the only print in the collection; a few stripes broke up the heavy floral and solid collection. Shapes reflected both current and aspirational silhouettes; the collection was teeming with midi-length and A-line skirts, classic blazers, high-waisted skirts, shorts, and cigarette pants, baby doll, and mod style dresses, mini dresses, puff sleeves, square neckline, shift dresses, and trumpet skirts in wool, silk, viscose jacquard, nylon tulle, and cotton. Intricate details we especially loved include sequin embroidery, jewel trimming, and frill details.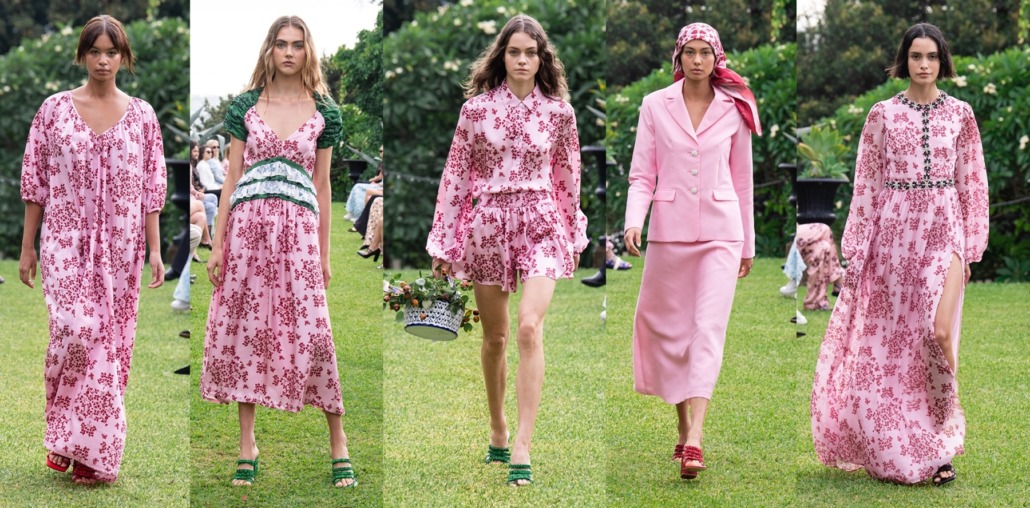 "After a challenging year of lockdowns and being unable to travel we wanted to transport our audience to an idyllic place. A place of beauty and optimism, completely immersed in the colours of nature. The past year has taught us to embrace technology, to reach out and connect with our customers in new ways. The virtual format allows us to give the viewer an eagle-eye view of the collection and step inside the macgraw world." – Beth MacGraw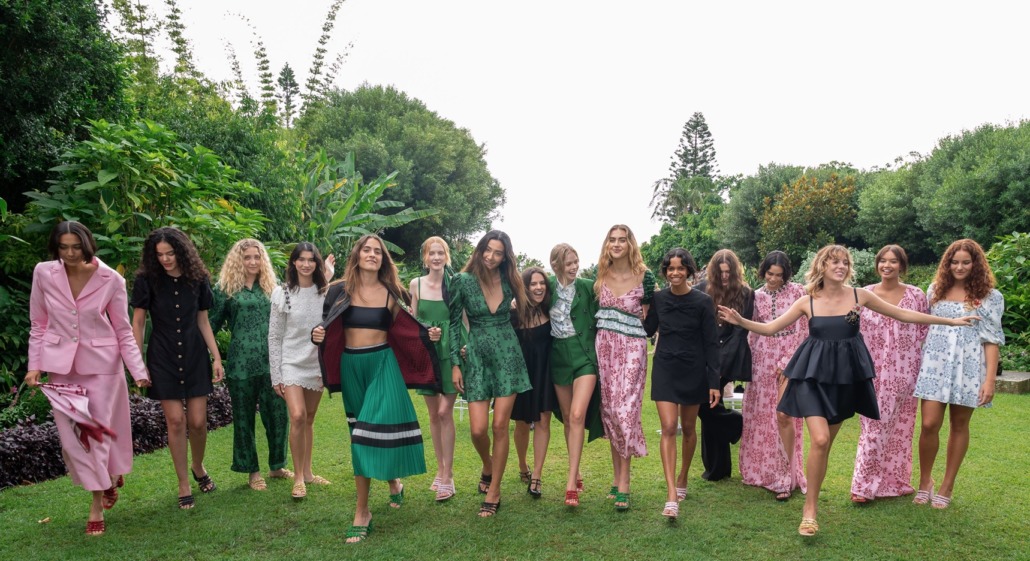 "Our collections are hand-touched. Slowly and thoughtfully developed with care, we are not in a rush and design the collections with intention. We work with local artisans, cutters, and makers here in Sydney." – Tessa MacGraw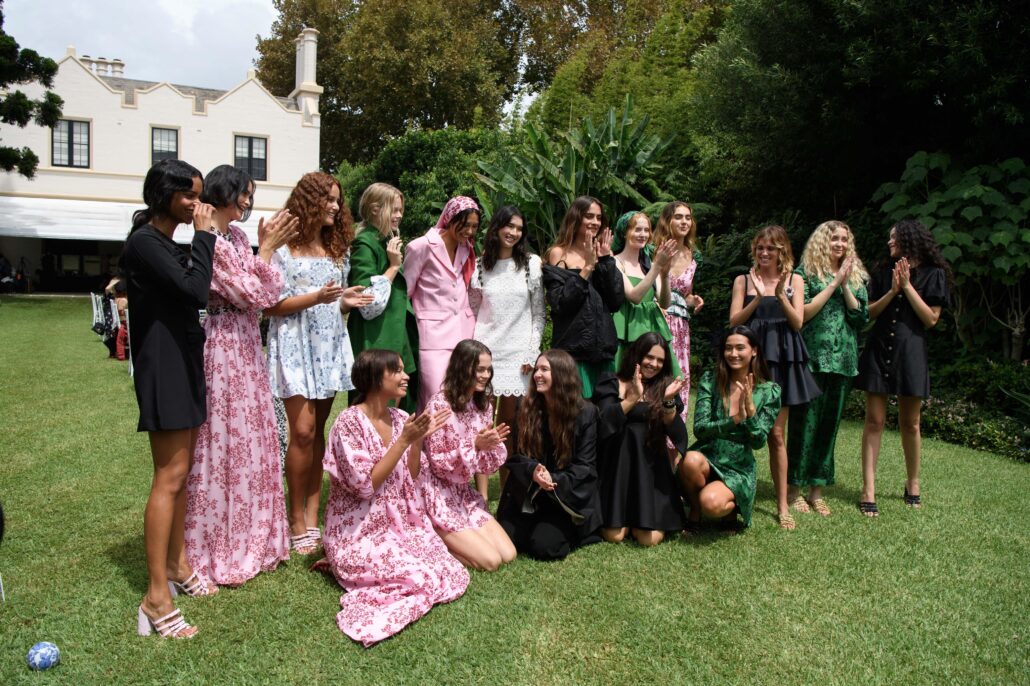 We have several favorite looks from the collection, including the wonderfully ostentatious accessories. The Dorothy heels in green glitters are drool-worthy, the Porcelain-printed scarves are quite lovely and the Camellia and Rosette brooches are too chic. No disappointment here. We'd love to hear what your thoughts are on the macgraw Pre-Fall 2021 Collection. Let us know in the comments.