As we slowly emerge from being shackled to our homes for the past year and a half, we can't help but think of ways to get healthy once more. Lack of exercise, fewer opportunities to shop healthy, and not to mention the boatloads of stress have meant a decline in health and wellness for a lot of us. Like almost everyone, alcohol took the place of water on many occasions; runs became replaced with stair exercises.
While some people managed to cope, such as getting bubblers for sale to help them manage the stress, others haven't. Not only because of the stay-at-home order but because our full-time jobs tied us to laptops for 8hrs a day. Now that things are opening back up, we're thinking about our post lockdown health and wellness plan.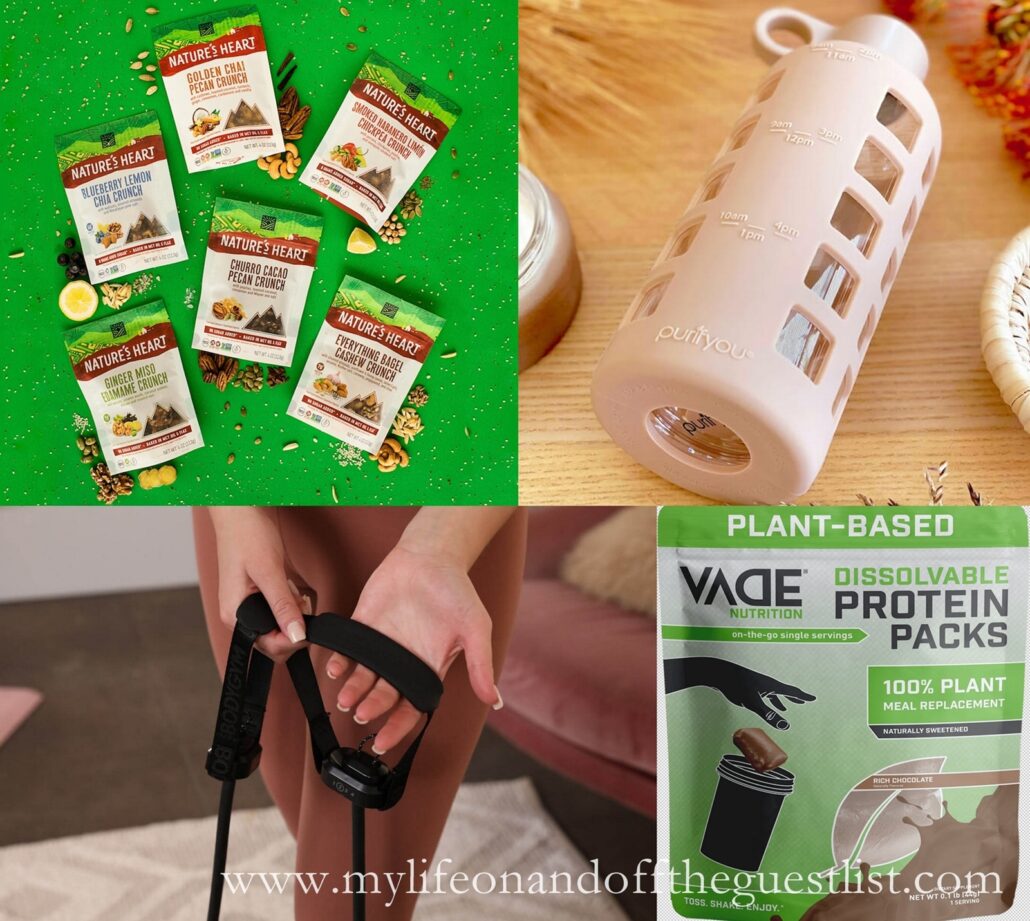 We plan of bringing our post lockdown health and wellness plan to life with the help of products from a few wellness and fitness brands like Nature's Heart, Vade Nutrition, BODYGYM, and Purifyou. We've always believed in the "slow and steady wins the race" ideology and want to make sure we're successful. While some things are still restricted, we think we'll be fully ready when the entire world is safe enough to fully open up again. Keep reading to get to know these great wellness and fitness brands.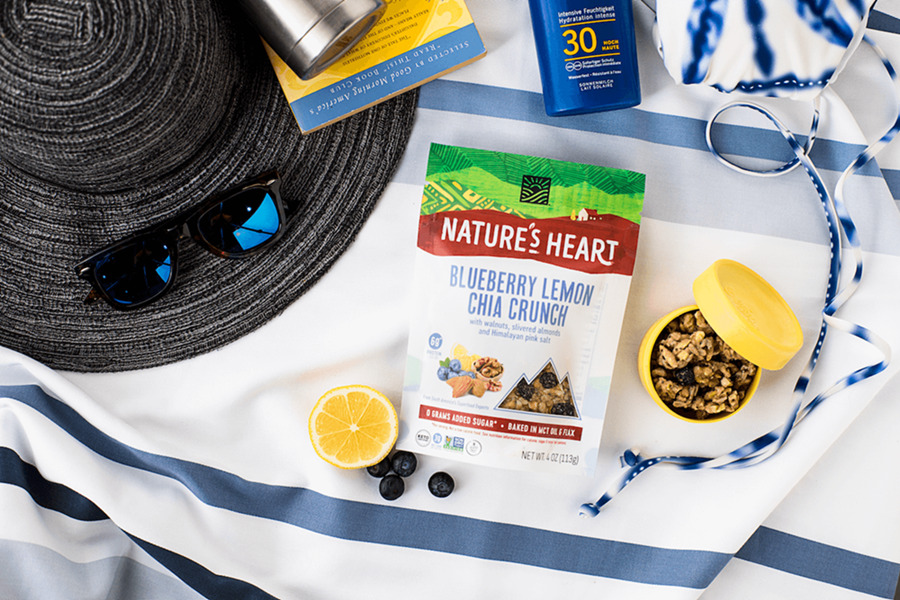 Nature's Heart brings the best of South America's plant-based foods to you with their first U.S. snack line, Nature's Heart Crunch. The new nut cluster snacks are a delicious, healthier, and functional snack option to be enjoyed anywhere and anytime. Each no-sugar-added bag is available in six flavors and features protein-rich nuts and beans, bold spices, and superfoods, all slow-baked together in a delicate, sugar-free glaze. They are also non-GMO and certified Keto, vegan, and gluten-free.
The flavors include:
Golden Chai Pecan Crunch

: features pecans, cashews, toasted coconut, turmeric, ginger, cinnamon, cardamom, and vanilla.

Churro Cacao Pecan Crunch

: features cacao bites, pecans, pepitas, toasted coconut, cinnamon, and Mayan sea salt.

Blueberry Lemon Chia Crunch

: features blueberries, lemons, chia seeds, walnuts, slivered almonds, and Himalayan Pink Salt.

Smoked Habanero Limon Chickpea Crunch

: features pecans, chickpeas, pepitas, and mesquite smoked salt.

Everything Bagel Cashew Crunch

: features slivered almonds, sunflower, sesame, and hemp seeds, onion and garlic, kosher salt, caraway, poppyseed, and chives.

Ginger Miso Edamame Crunch

: features walnuts, sesame seeds, coconut aminos, shitake mushrooms, and roasted nori.
The Nature's Heart Crunch snack bags are available for $5.99 at select grocery stores and via Amazon.
Vade Nutrition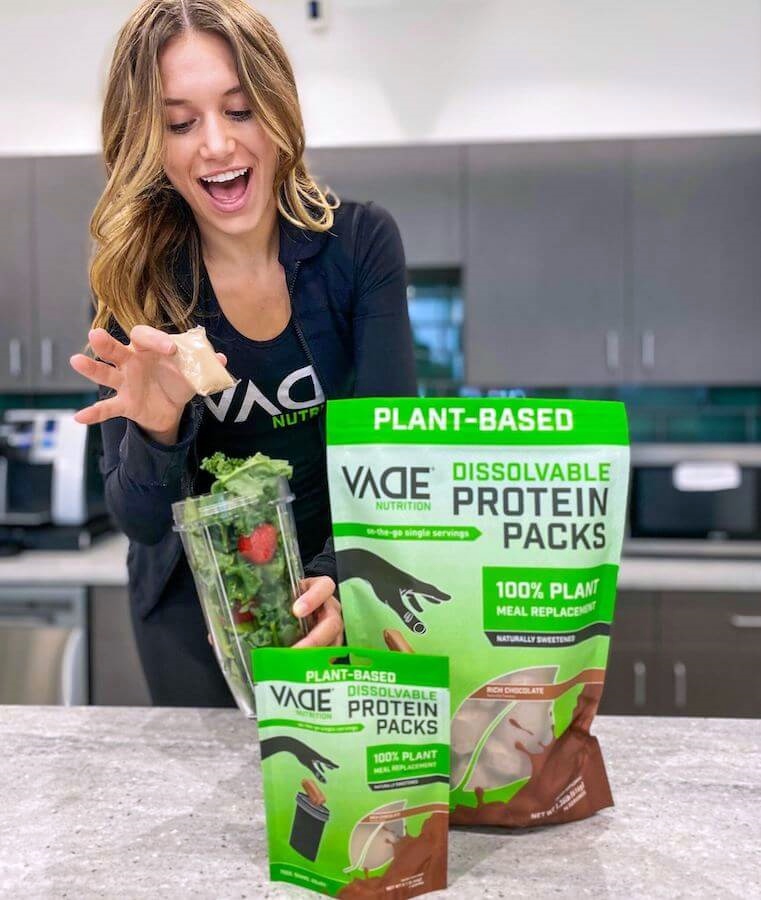 Continuing the food-based wellness of our post lockdown health and wellness plan, we present Vade Nutrition, 100% plant-based protein in dissolvable packs. These single-serving, dissolvable packs are loaded with vitamins and minerals and it is a great source of fiber, antioxidants, and prebiotics. Vade Nutrition products include the blue raspberry-flavored Pre-workout, and chocolate-flavored Plant-Based Meal Replacement, and Whey Isolate Protein.
The 100% vegan meal replacement leaves you feeling full for hours and tastes delicious. Two dissolvable plant-based protein packs have 16G of pea and brown rice protein, 26 vitamins and minerals, 10 superfoods, and 140 calories. It's a great source of fiber, it's sugar-free and gluten-free. The triple-filtered, 100% whey isolate protein is a fast-absorbing, lean protein that's perfect for recovery and building muscle. One dissolvable protein pack has 20G protein, zero sugar, zero fat, 4.4 BCAAs and contains only 90 calories. Just toss one (1) dissolvable protein pack into
8-12 oz of cold water, milk, smoothie, or favorite drink. Get all three on www.vade-nutrition.com.
BODYGYM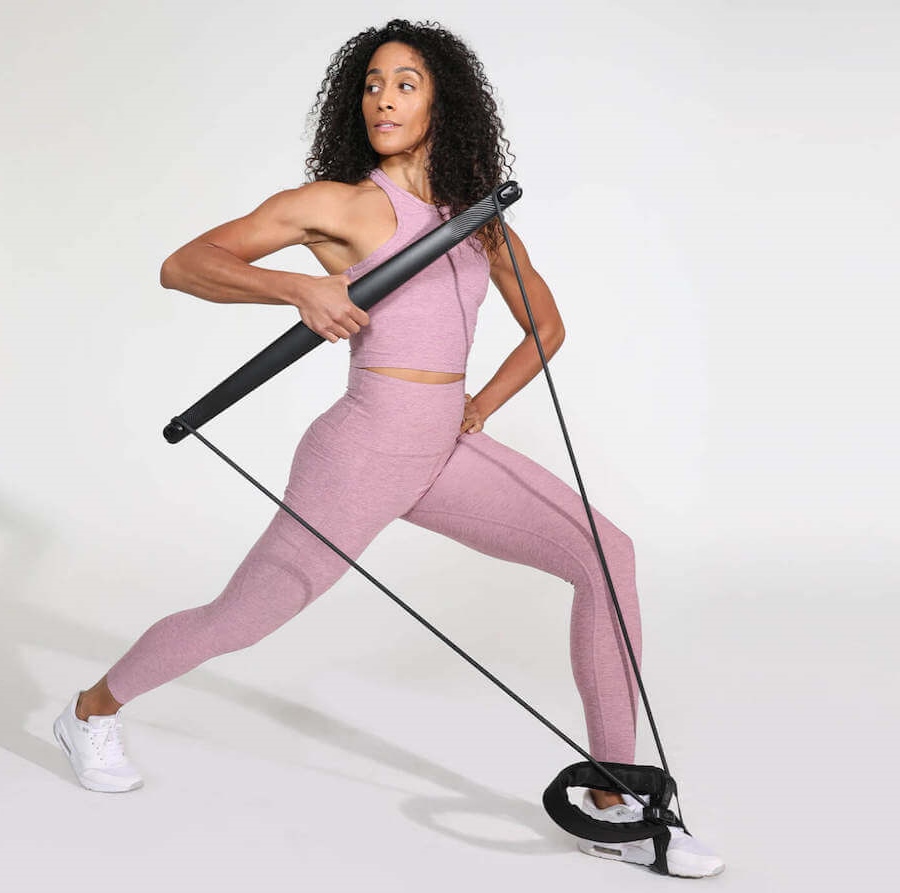 This is the favorite item from our post lockdown health and wellness plan. Mostly because working a full-time job doesn't allow for time to sneak off for a run. We can enjoy a full workout without missing any important work calls or emails, whether it be 20 minutes or more. Created by a former NBA player as a way to stay fit while on the road, the BODYGYM 2.0 ALL-IN-ONE is a lightweight, portable resistance training device. With this device, you can complete 150+ gym-quality exercises at home or while traveling.
BODYGYM is ideal for people of all fitness levels, from beginner to expert, and is designed for ultimate convenience and durability. It mimics the body's everyday functional movements and targets every muscle group for strength training, toning, and an overall fitness boost. For added workout inspiration and motivation, BODYGYM comes with a companion app ($14.99 per month on iPhone, Android, Apple TV, Amazon Fire, Roku, Chromecast, and Mac/Windows computers) that provides workout classes led by fitness professionals.
BODYGYM is available now for $120.00 at www.bodygym.com, as well as Amazon, eBay, and Walmart.com, with Target, BestBuy, and Wish.com following soon after.
Purifyou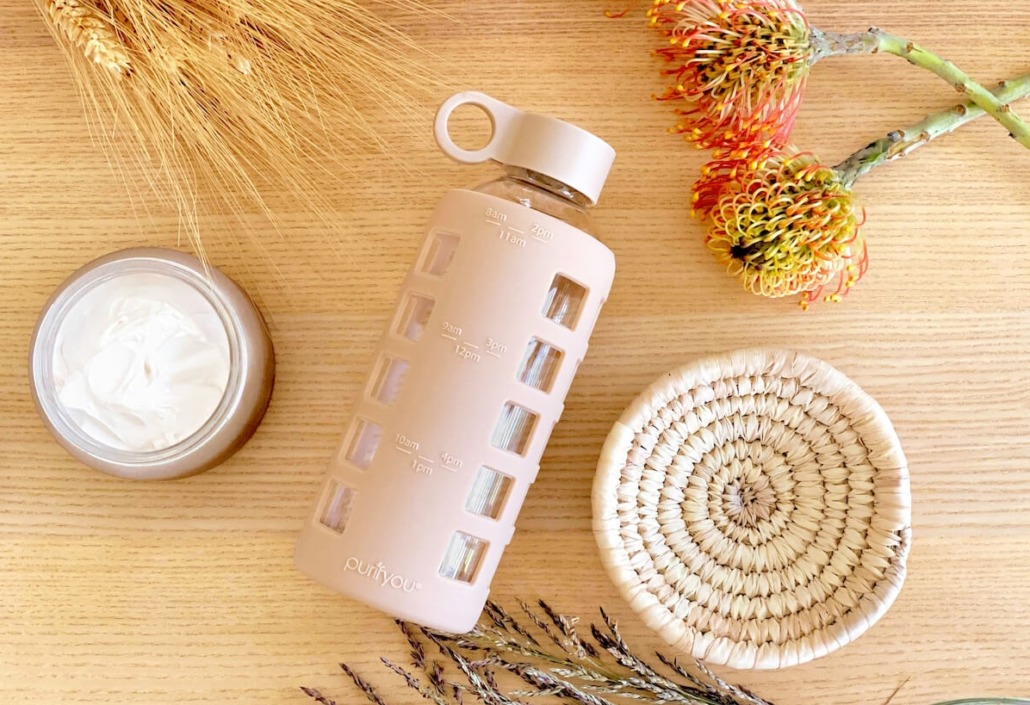 Last on the list of our post lockdown health and wellness plan is a product we're already familiar with. In fact, we highlighted them last year on our Earth Day tips and tricks highlight, Purifyou Glass Water Bottles. For those of you who have a problem drinking enough water, this is the water bottle for you. It features time and volume markings that track your water intake. BUT, the reusable, high tempered Borosilicate glass bottle does so much more.
The 100% leakproof bottle is thermal resistant, features a non-slip silicone sleeve for added durability during any fitness activity, and is a great way to help eliminate the use and need for single-use plastic bottles. It holds both hot and cold liquids and prolongs their temperature. The bottle is dishwasher safe, microwaveable (only the bottle, not the sleeve or cap), plus, a portion of every purchase goes towards promoting sustainable living.
The Purifyou Glass Water Bottles come in three sizes: 12oz (360ml), 22oz (650ml), and 32oz (1L) and are available on www.purifyou.com.
What are your thoughts on the products from our post lockdown health and wellness plan? Please share your thoughts in the comments.