Hello my fellow foodies, did you developed stomach issues during lockdown? Were your eyes bigger than your stomach like ours was? It's a fact that stomach issues can develop from indulging too much or eating the wrong things. During the lockdown, we were guilty of indulging a little too much which resulted in gaining pandemic pounds and a lot of indigestion. One thing that got us through was teas like Chariteas Happy Tummy Tea.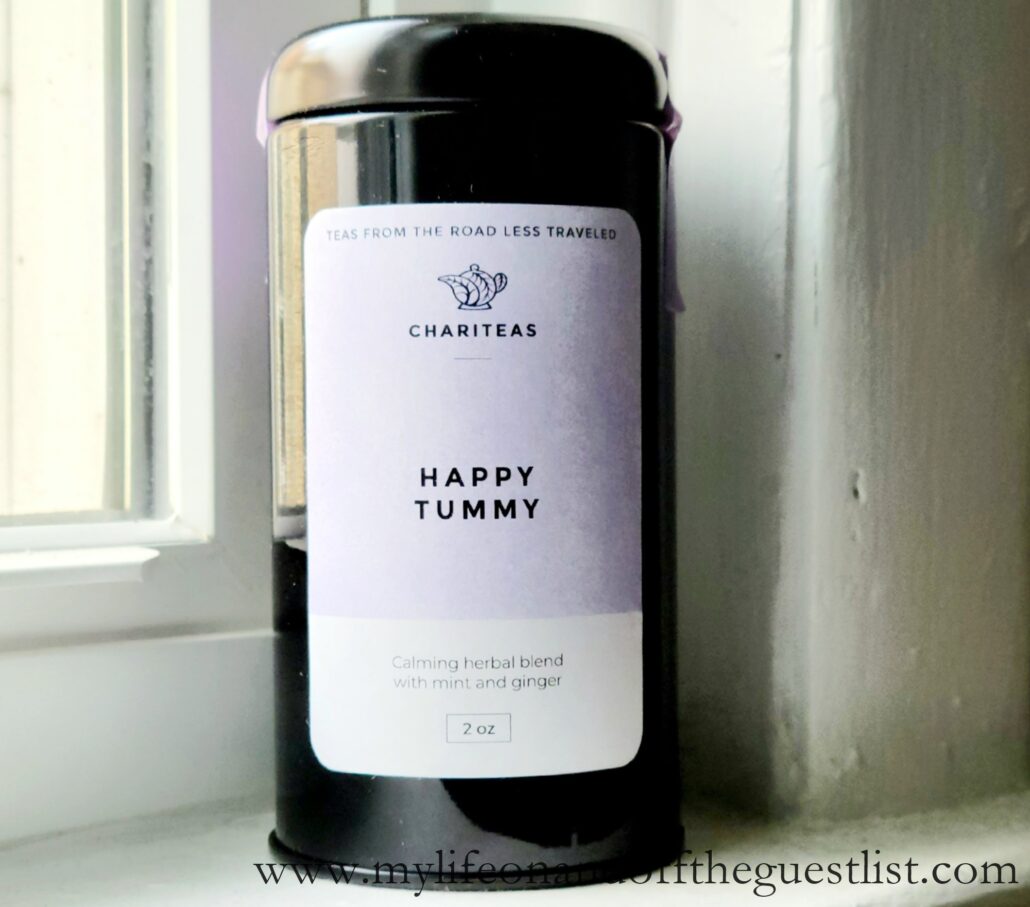 Things like poor diet, lack of exercise, inadequate water intake, and excessive caffeine can flare up digestion issues which can ruin your day. This Happy Tummy Tea from Chariteas is a calming blend with organic mint and ginger to aid in digestion. This loose-leaf blend is a favorite amongst tisane lovers for its balance of sweet, earthy, and spice. The Chariteas Happy Tummy Tea features chrysanthemum and organically produced lemongrass, ginger, peppermint, and spearmint.

Although we refer to this as tea, a tisane is actually different from tea. While teas are made from true tea leaves, tisanes are herbal infusions. Basically, tisanes are any plant-derived drinks that are a water-based infusion of herbs, spices, flowers, and leaves. Tisanes also have great health benefits. It's great for strengthening your immune system, keeping your blood pressure down, and as with the Happy Tummy, aiding with digestion.
Chariteas is a tea company nestled at the base of Mt.Hood in Sandy, Oregon. They are committed to sourcing the world's finest quality tea from the road less traveled. Chariteas works with sustainable tea farms in order to craft custom blends and dedicates their time to crafting bespoke teas. The company is giving a platform to teas from other countries in Southeast Asia such as Indonesia and Vietnam. Chariteas cares about the environment and with each purchase of tea, they replant trees.
Each tea tin contains 2 oz of Happy Tummy Tea, which is available for $11.00 each on www.chariteaspot.com.