So far this season, our summer fun has involved lots of portable fun and it continues with the latest launch from Fun Wine. Continuing their range of portable, non-traditional wines, they launched the Fun Wine 330mL aluminum bottles. All six of their flavors are now available in these wonderfully artistic aluminum bottles. Like the full-size bottles, these latest single-serve wine offerings, feature the same unique artwork by New York artist, Miguel Paredes.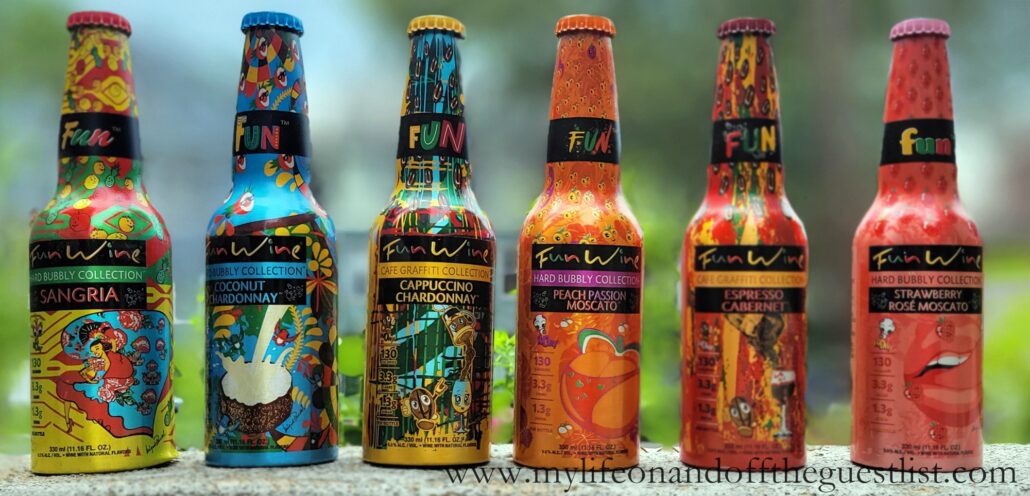 We first highlighted Fun Wine in 2018 when they first paired with Miguel Parades on their bottle design. so we're already quite familiar with their Hard Bubbly collection. Since then, they've launched a Cafe Graffiti collection, which includes the following flavors – Cappuccino Chardonnay and Espresso Cabernet. Both of these flavors are new to us, so we will be showcasing them a bit further below. Fun Wine has also released canned versions of their wines to much success. Going back to their latest launch, the Fun Wine 330mL aluminum bottles; it's everything we love about Fun Wine, in convenient and eye-catching packaging that's sure to survive slippery hands. You can't beat a wine bottle that won't break.
For those unfamiliar, the Fun Wine offerings boast a low ABV, are gluten-free, low in calories (59 calories per 5oz), and are the first-ever to use monk fruit as a sweetener. Thanks to the monk fruit, it only has 0.6 grams of sugar and 1.5 grams of carbs per 5oz. Add in its all-natural ingredients and flavors and you can guiltlessly enjoy glass after glass.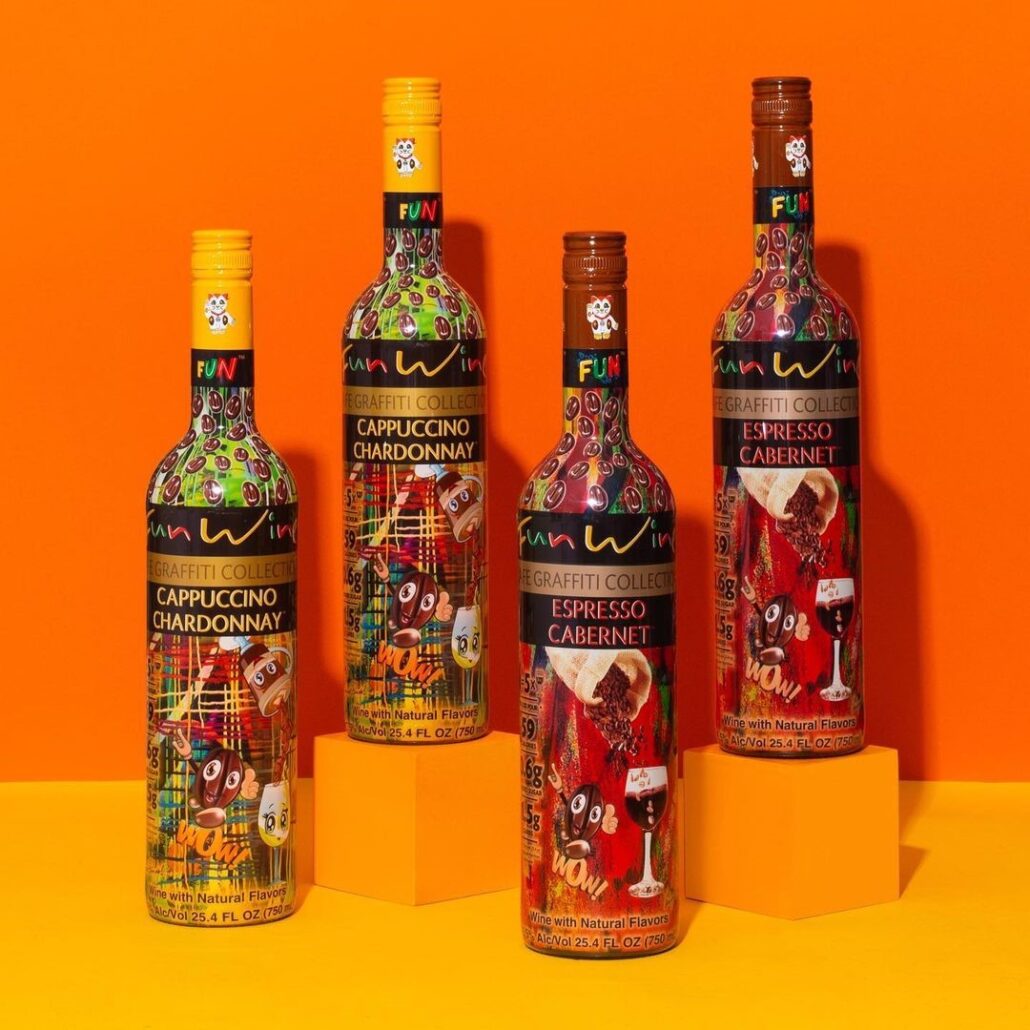 Now let's get to know more about the two flavors in Fun Wine's Cafe Graffiti collection:
The Cappuccino Chardonnay is golden in color. It features the aromas of white chocolate sauce and is creamy, crisp, and fruity, with a light sweetness. It's light-to-medium in body and has a smooth, engaging caramel-flavored finale.
The Espresso Cabernet boasts a ruby-garnet color. You'll love the aromas and flavors of chocolate-covered caramels, dried berries, and mocha. It features a satiny, crisp, fruity, sweet light body with a smooth, brisk finish. This chocolatey sparkler offers wine drinkers something new and different and is great to also drink hot or poured with coffee.
Now that you're more familiar with them, will you be adding the Fun Wine 330mL aluminum bottles to your summer fun?