Do you wake up in the middle of the night to grab a drink of water or use the bathroom? Don't you find it extremely harsh on the eyes to turn on your bedroom lights or use your phone's flashlight to navigate your home? Those glaring lights are enough to disrupt your sleep. You may even find yourself having difficulty getting back to that deep, wonderful REM sleep. There is a solution, the AUVON Ultra Bright Motion Sensor Night Light Plug. Although night lights are generally used for kids' rooms, these motion-sensing night lights are very beneficial for anyone's late-night home activities.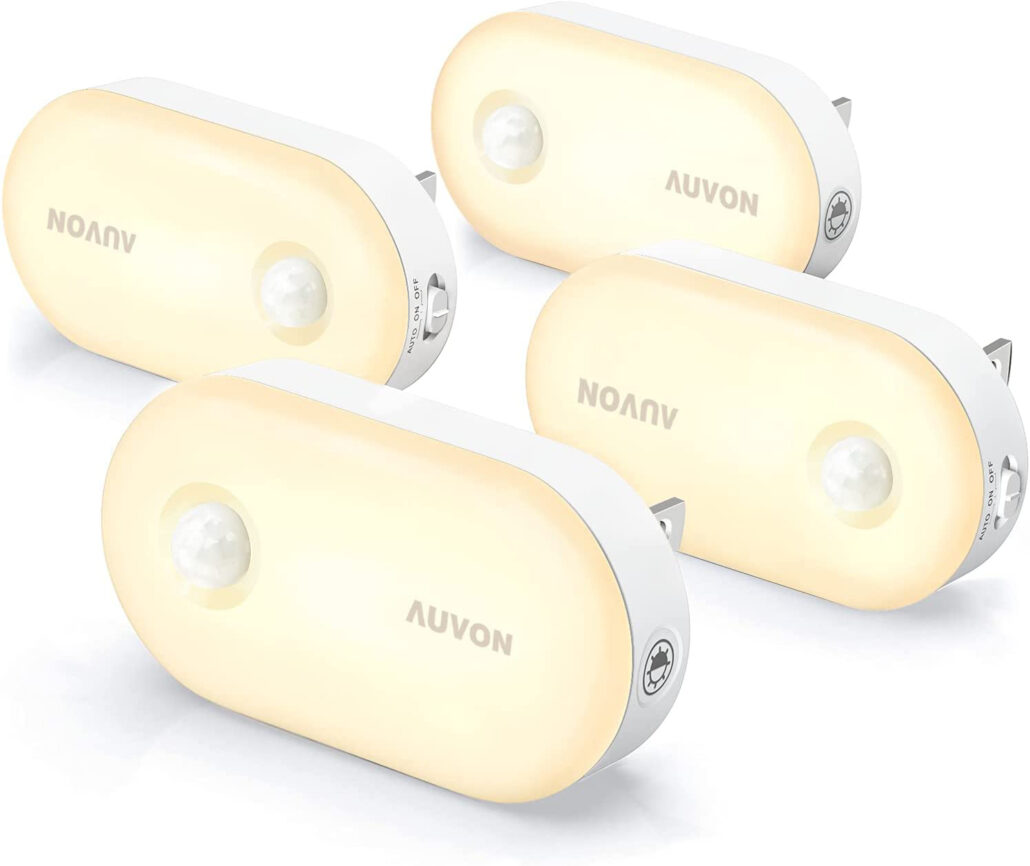 The AUVON Ultra Bright Motion Sensor Night Light Plug is a dimmable, Smart LED Night light (1lm to 120lm brightness) that plugs into wall sockets. It is perfect for those late-night trips to the bathroom, hallway, kitchen, or garage. Thanks to this motion-sensing, LED night light, there's no need to turn on the home lights or use your phone as a flashlight.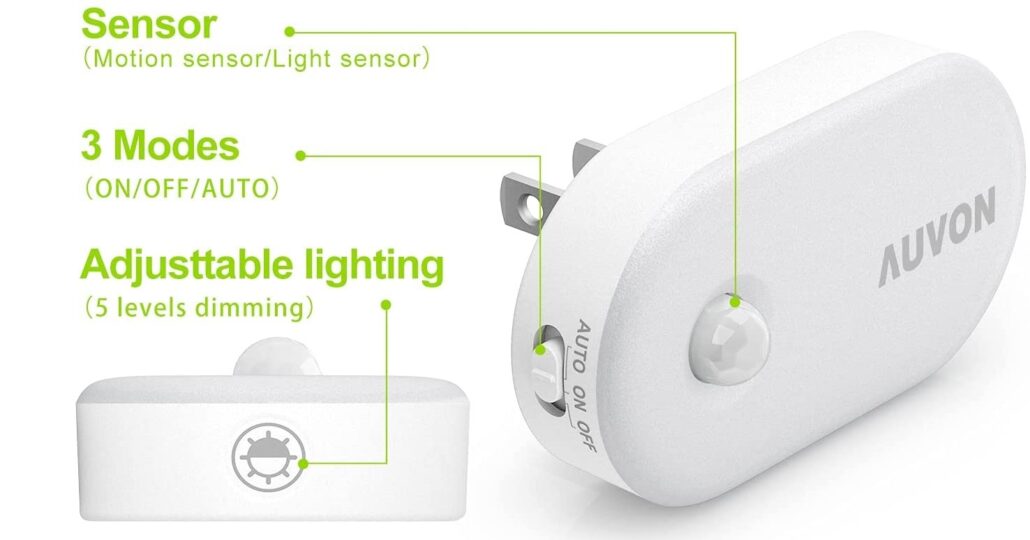 You'll feel relaxed and comfortable when you see the soft warm lighting of the AUVON Ultra Bright Motion Sensor Night Light Plug in the darkness. With its dimmable design, you can adjust this night light to your desired brightness. By simply long-pressing or tapping on the top button, you get a wide range of lumens choices from 1lm – 120lm.
This night light boasts a superior V-0 fire-resistant casing as well as an over-current protection design to guarantee your safety. Compared with others (80lm – 100lm), the AUVON is perfect for dark places where more light is needed.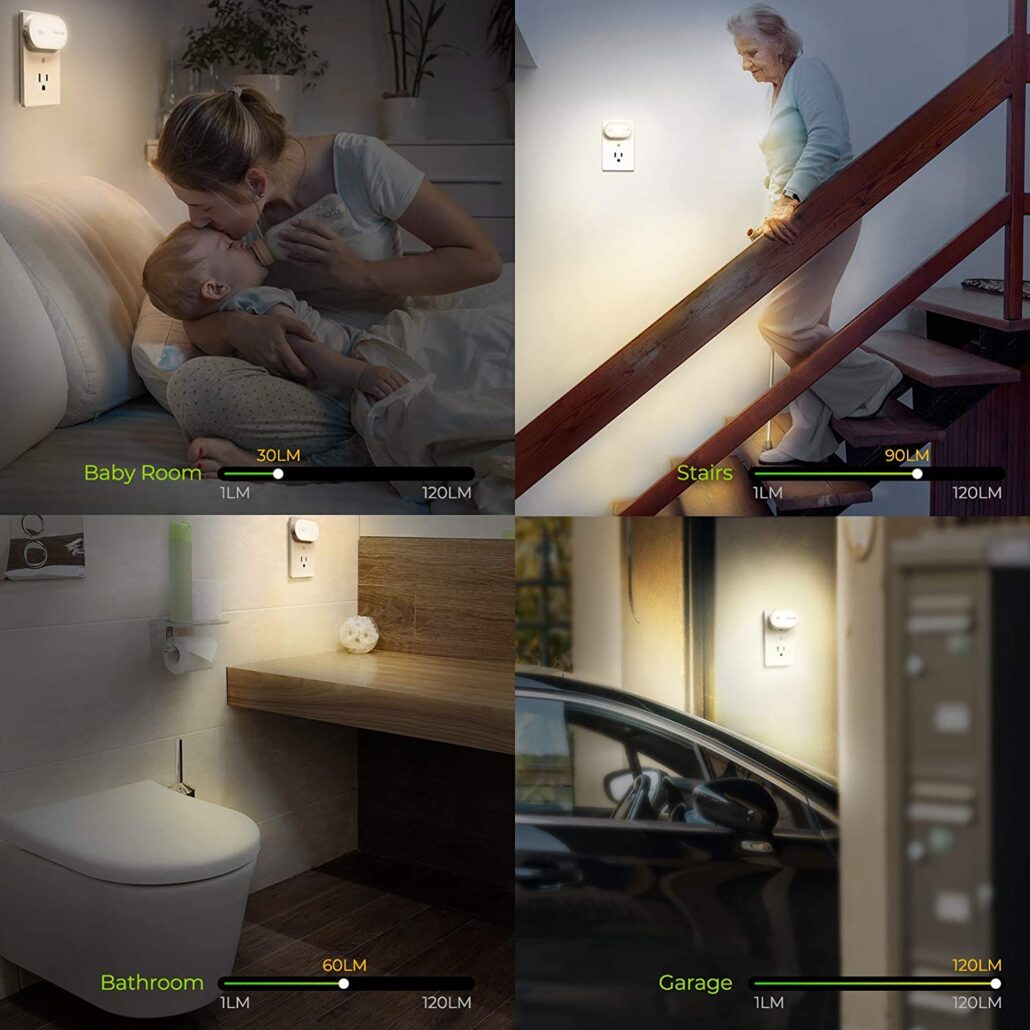 When in Auto Mode, this motion-activated night light detects movement in the darkness; it switches on and lightens your way for a total of 90 seconds after the last movement has been registered. It turns off again, making it possible to reduce unnecessary power consumption when you do not need them. Using this night light can save you up to 84% energy, compared to other night lights without motion sensors.
We've been happily enjoying the AUVON Ultra Bright Motion Sensor Night Light Plug. We avoid glaring lights that prevent us from going back to sleep; we're also enjoying avoiding the dangers of stubbed toes or shins. Could this highly affordable night light plug help you navigate your home better?
Get a 2-Pack for $14.99 from the AUVON store on www.amazon.com.